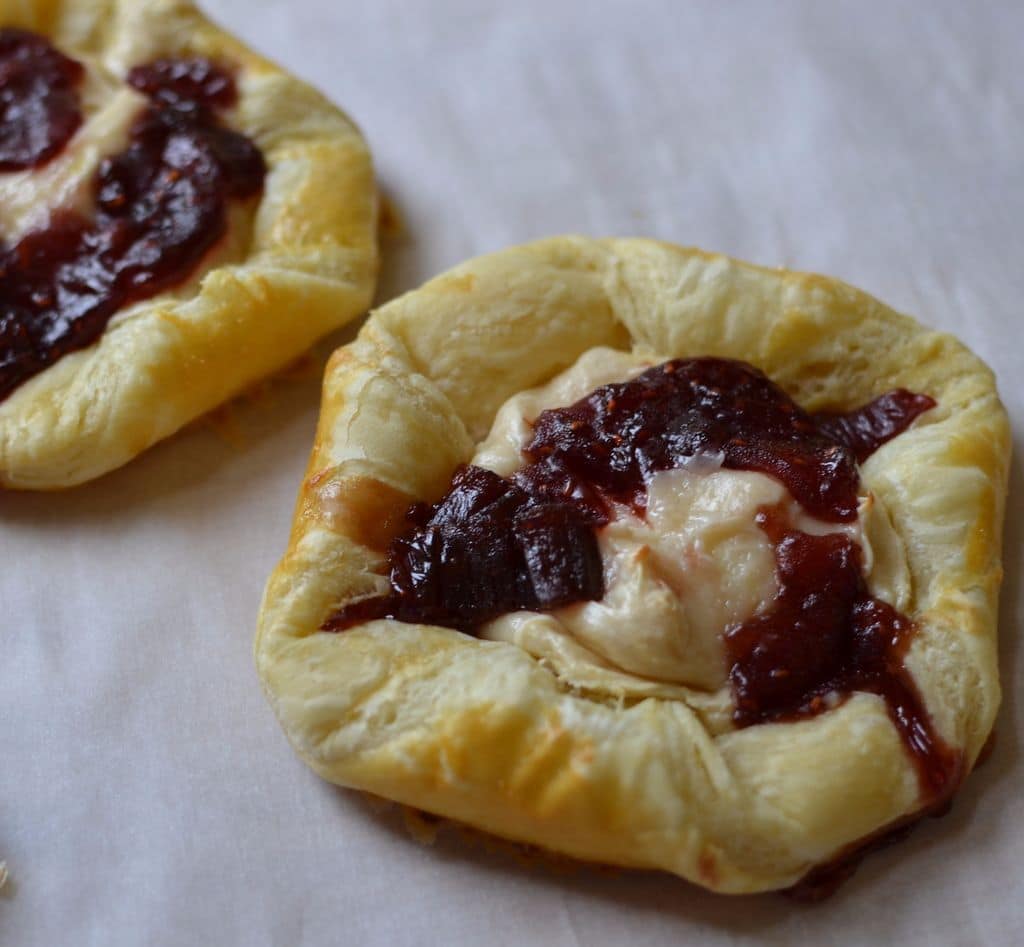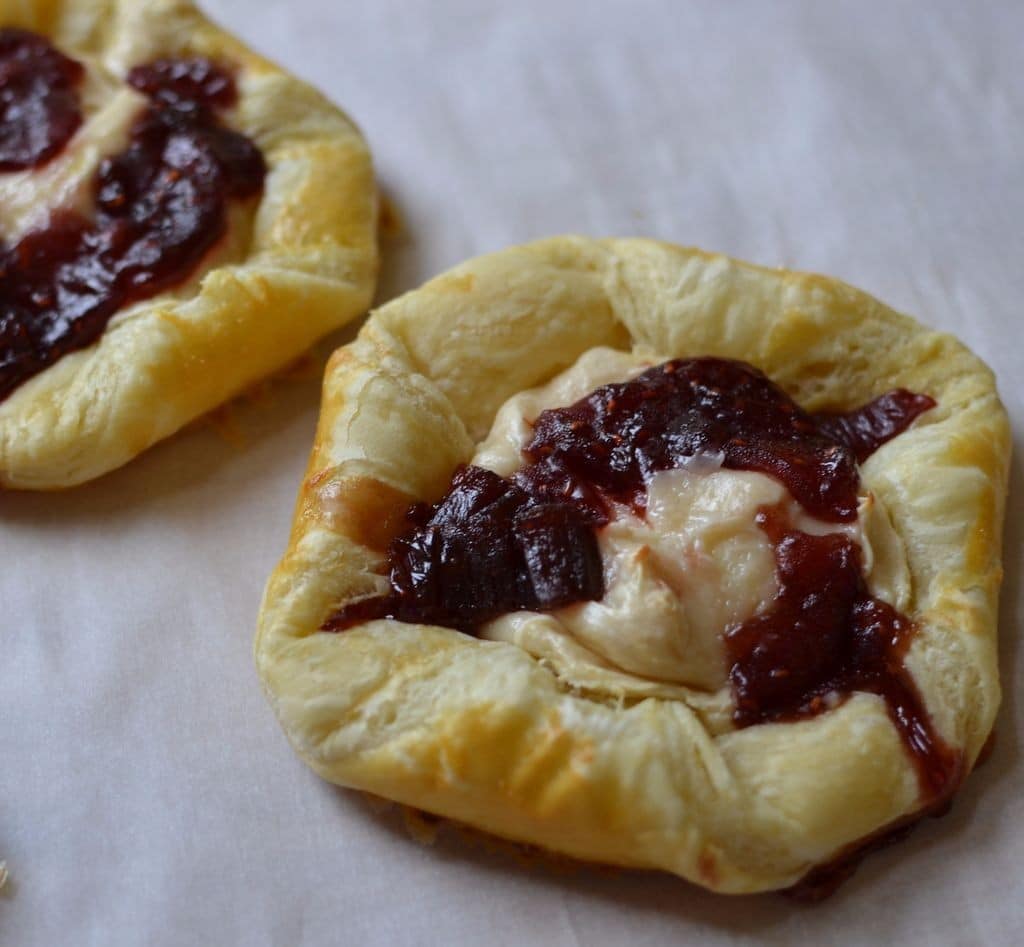 Making fresh pastry is super simple with frozen pastry puff. You don't have to be a pastry chef to master this. Anyone can do it!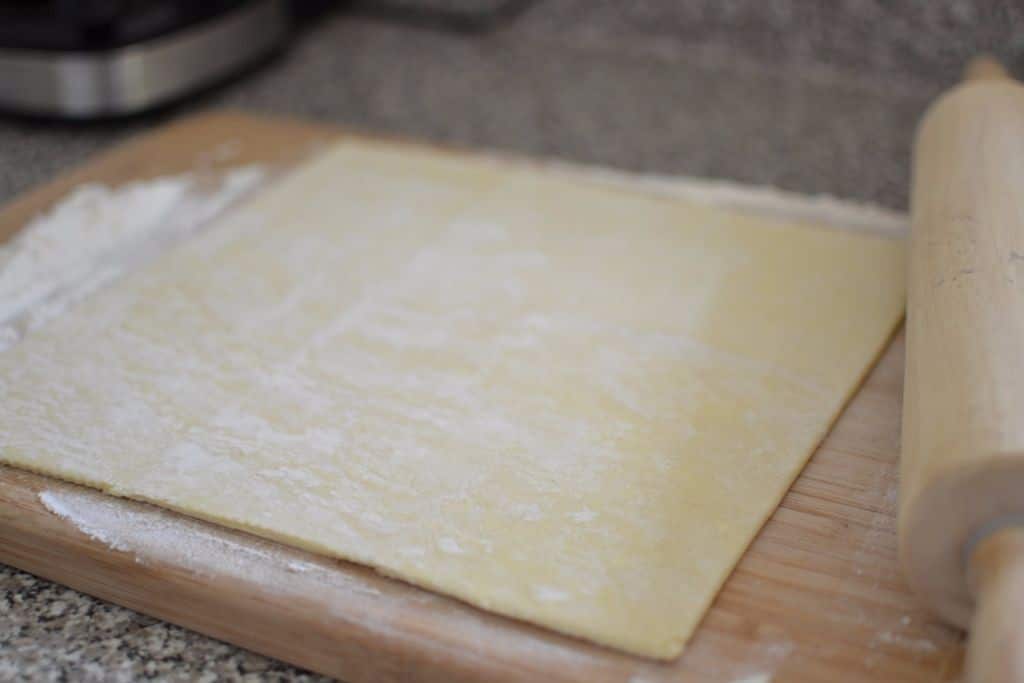 Just give that old pastry dough a roll out!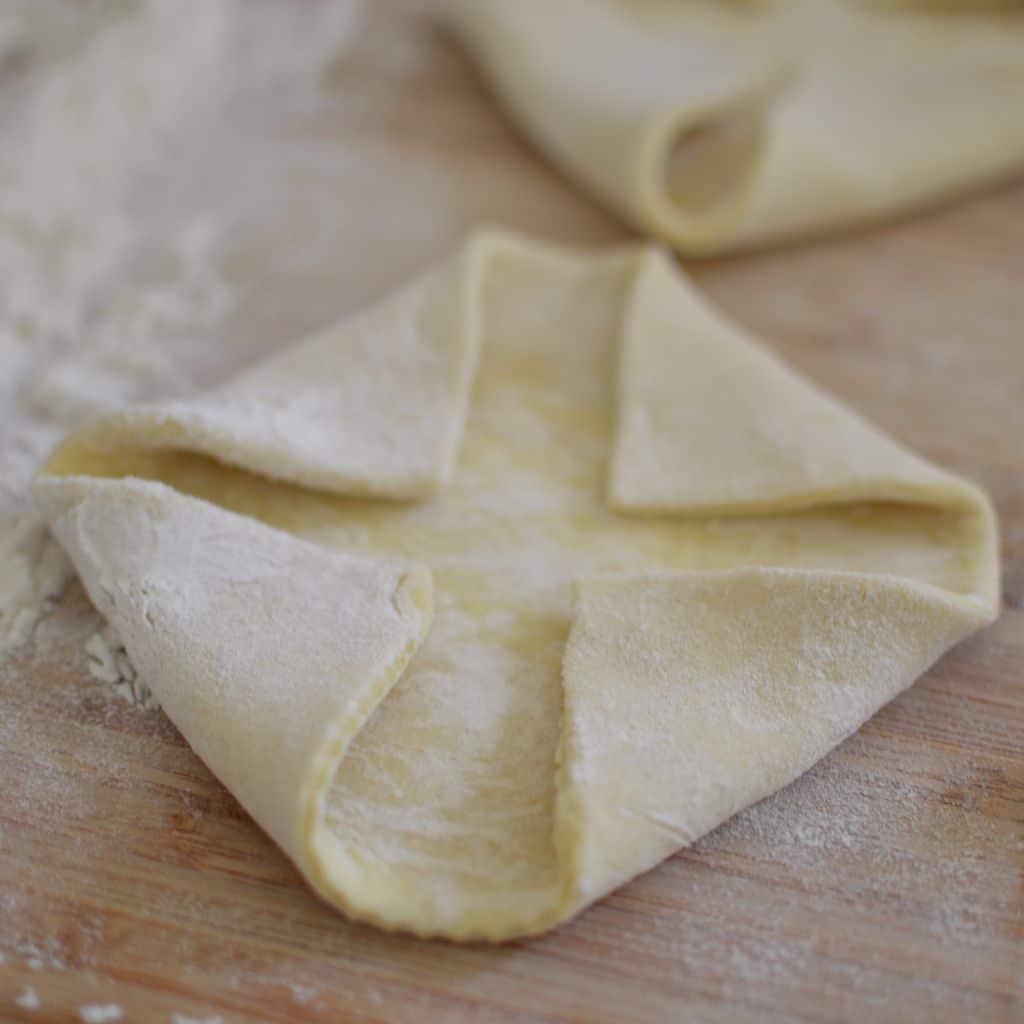 Give the corners a special roll back! A real special one!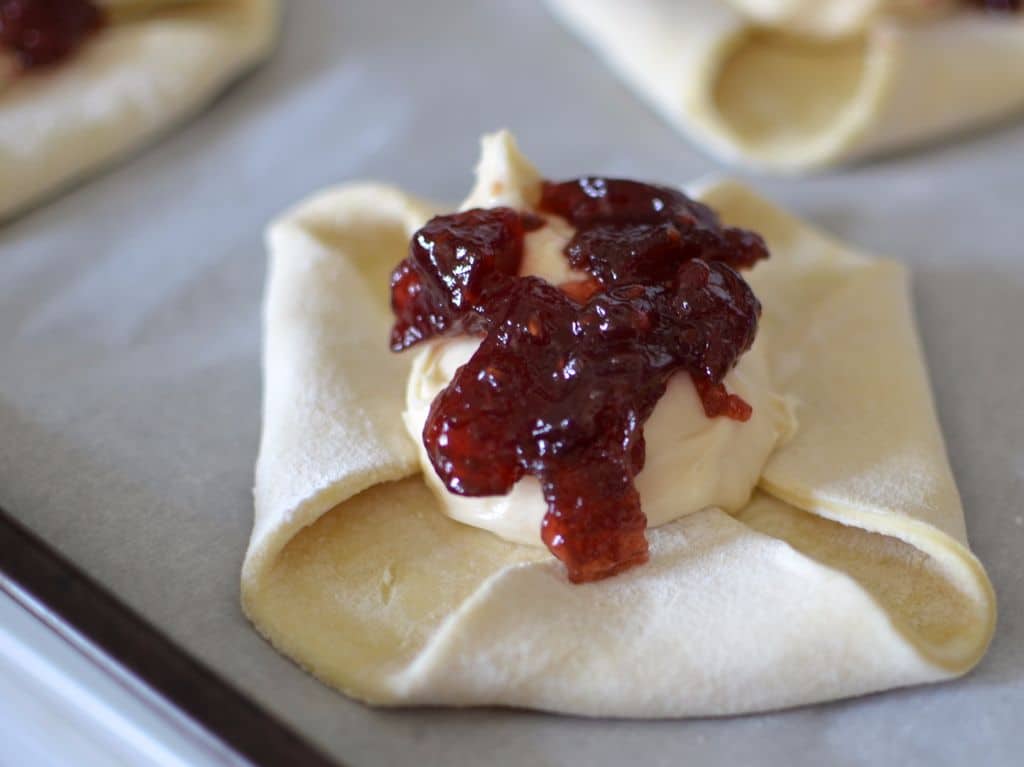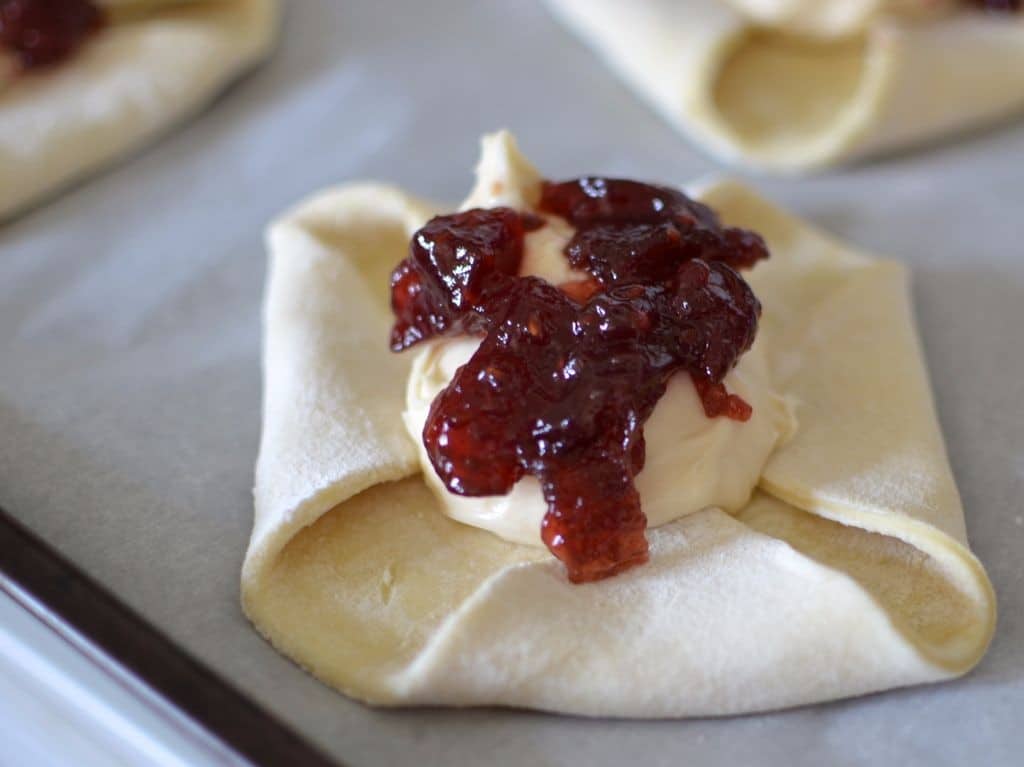 Add the cream cheese mixture and a tablespoon of your favorite jam and you are almost ready for fresh pastries!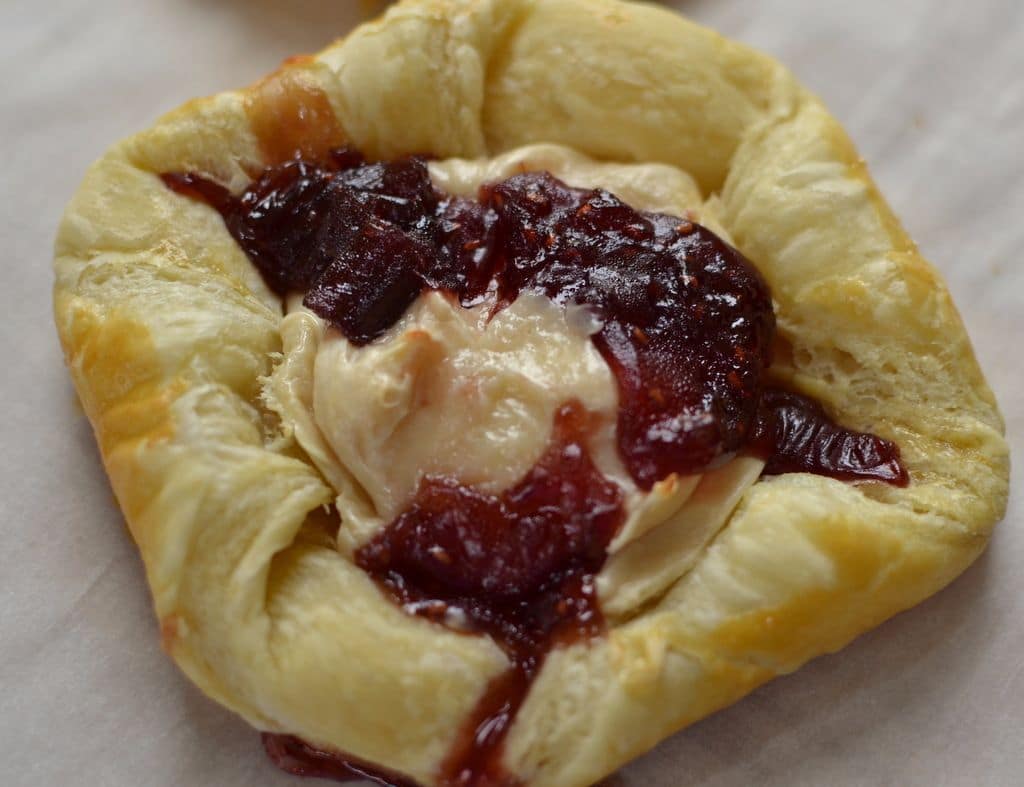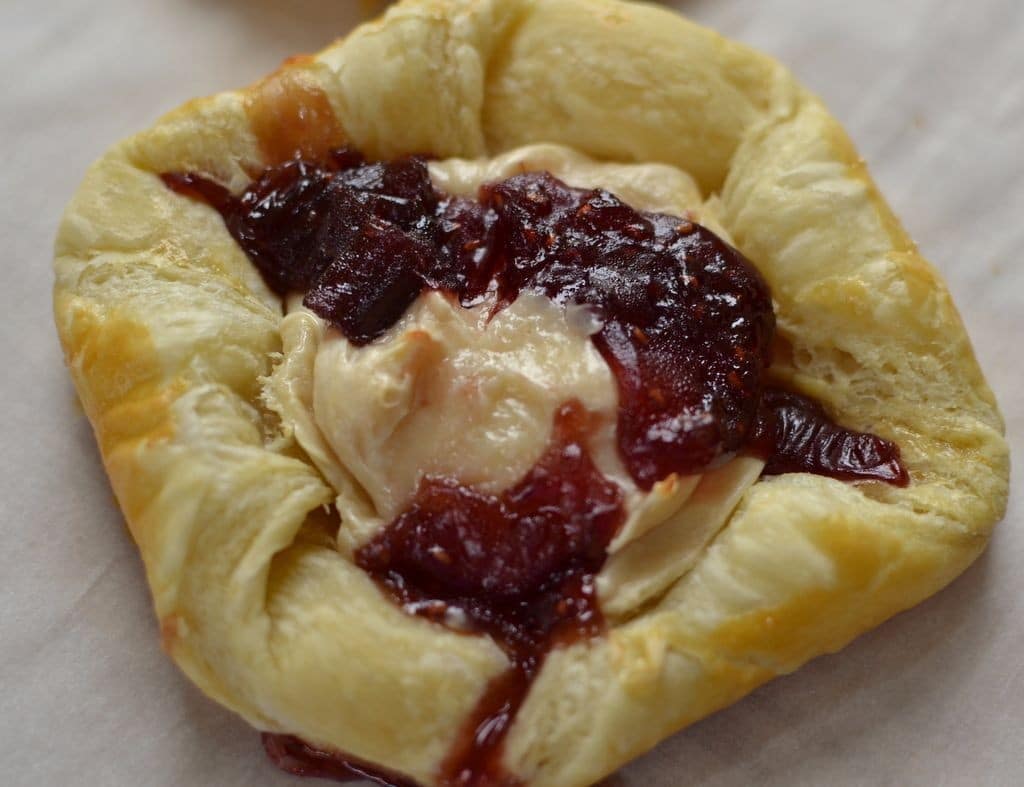 See what I mean? These are beautiful delectable treats right in the confines of your own home! No bakery necessary!!!!
Cream Cheese Pastry
4 ounces cream cheese
1/4 cup sugar
1 teaspoon vanilla
1 sheet frozen pastry puff thawed
4 tablespoons jam
1 egg
2 teaspoons water
Instructions
Preheat oven to 350 degrees
In stand mixer beat cream cheese and sugar until smooth and creamy. Add vanilla and mix until combined.
Roll out pastry dough just enough to remove creases and form a square Cut dough into 4 equal squares. Fold in each corner towards the center. Add cream cheese mixture to the center of each pastry; dividing evenly. Add 1 tablespoon of jam to the top dropping it intermittently and messy.
Beat egg & water together in small bowl. Using pastry brush apply wash to the dough of each pastry.
Place pastries on cookie sheet covered with parchment paper and bake pastries for 25 minutes or until golden brown.
https://www.smalltownwoman.com/wp-content/uploads/2019/05/Beth-1.pdf