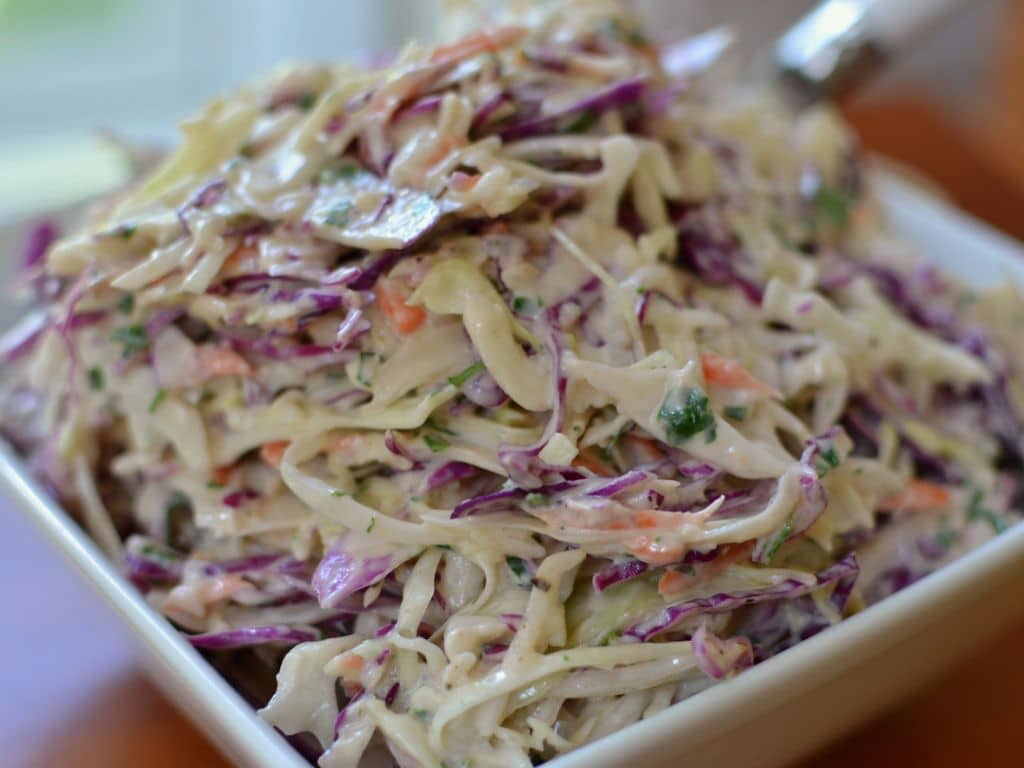 I just love sweet creamy slaw.  Who doesn't?  It goes with fried chicken, grilled fish and charbroiled steak.  You are going to love this Creamy Parsley Coleslaw. You can fix the whole thing in your food processor in a matter of a few minutes.  You will need to cut the cabbage and carrots in pieces that will fit in the food processor but it all goes so quickly.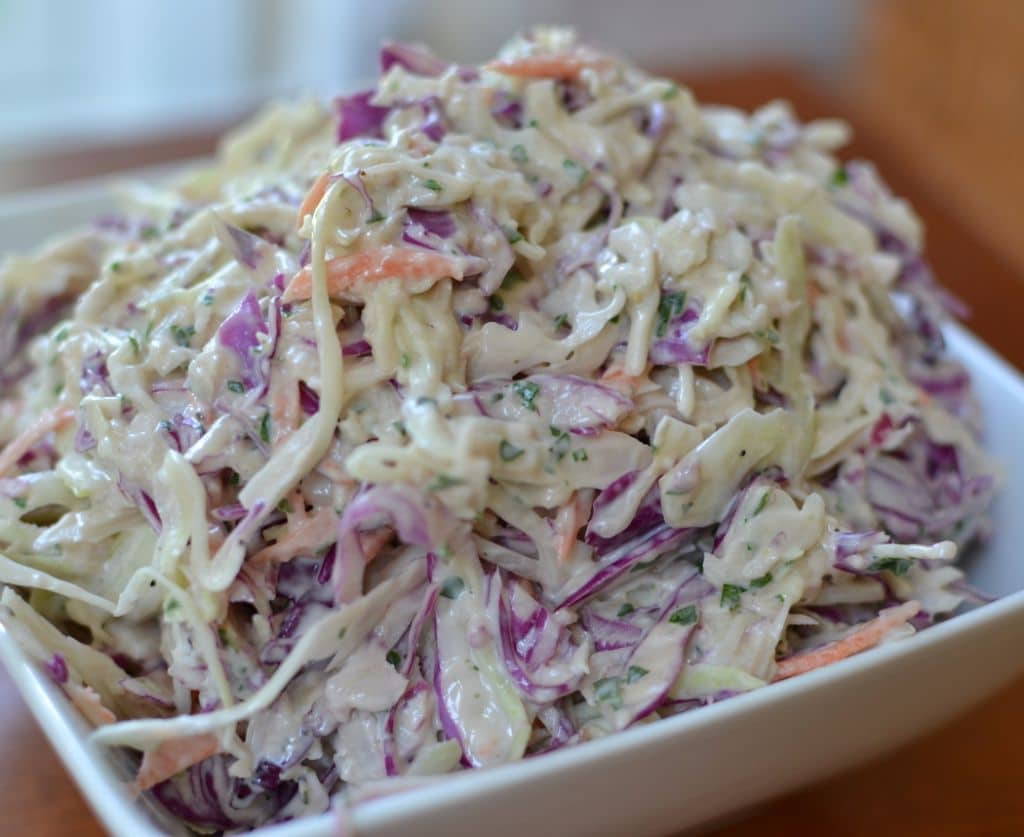 Of course slaw always tastes so much better when it has a little sitting time.  So let it set a bit in the frig while you fry the chicken or grill the fish. This is a super easy recipe that is a crowd pleaser or just perfect for a family dinner.  I hope you and your family enjoy this slaw as much as we do.
Print
Creamy Parsley Coleslaw
Scale
Ingredients
1 cup loosely packed fresh parsley stems removed
1/2 small red onion
2/3 cup mayo
2 tablespoons cider vinegar
1 tablespoon honey
2 teaspoons dijon mustard
1/3 cup sour cream
1 large carrot peeled and cut in half
1/2 small head green cabbage cut in sizes that will fit in processor
1/4 small head red cabbage cut in sizes that will fit in processor
Salt & pepper
Instructions
Pulse parsley in food processor with chopper attachment. Add onion and pulse. Add mayo, vinegar, honey, dijon, sour cream and pulse until combined. Remove chopper attachment and add grate attachment. Grate carrot. Add blade attachment and adjust to largest cut. Cut cabbage.
Remove everything from the food processor and place in bowl. Mix well and refrigerate for several hours.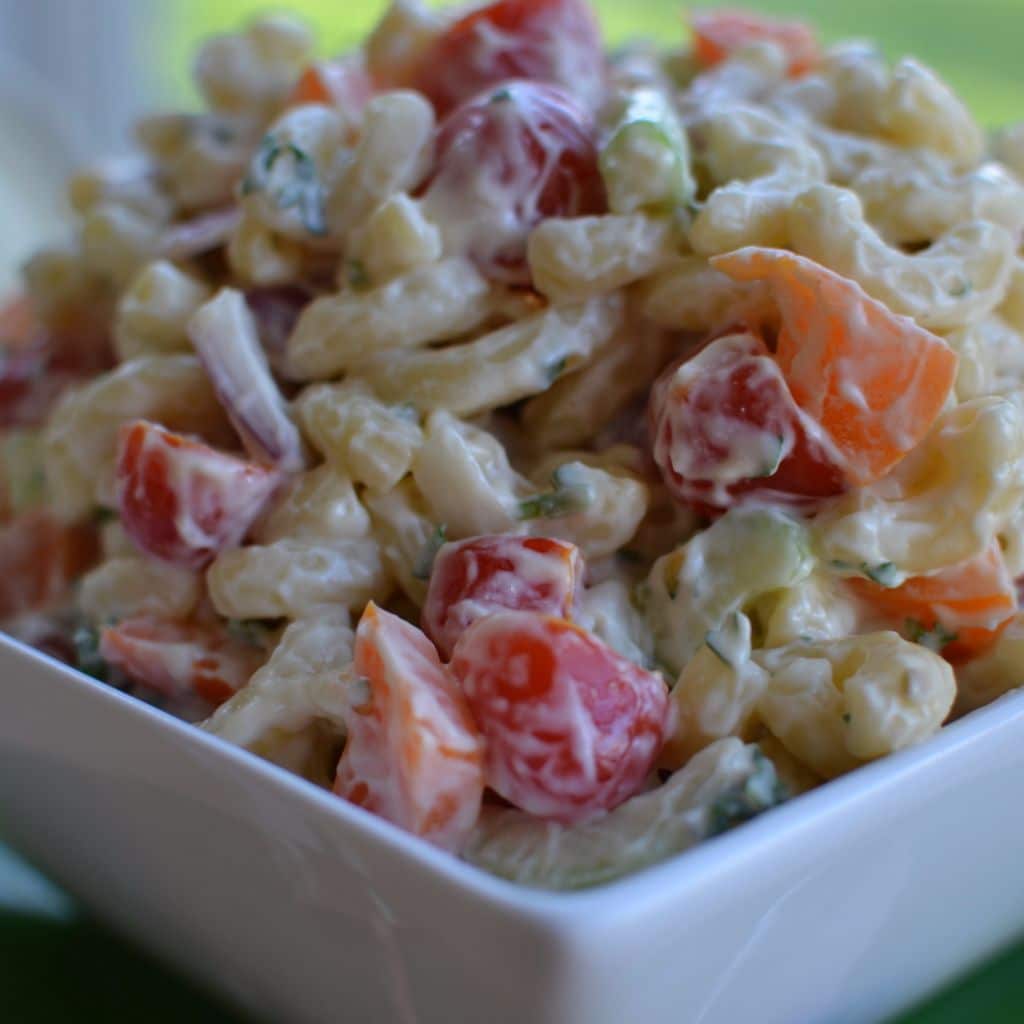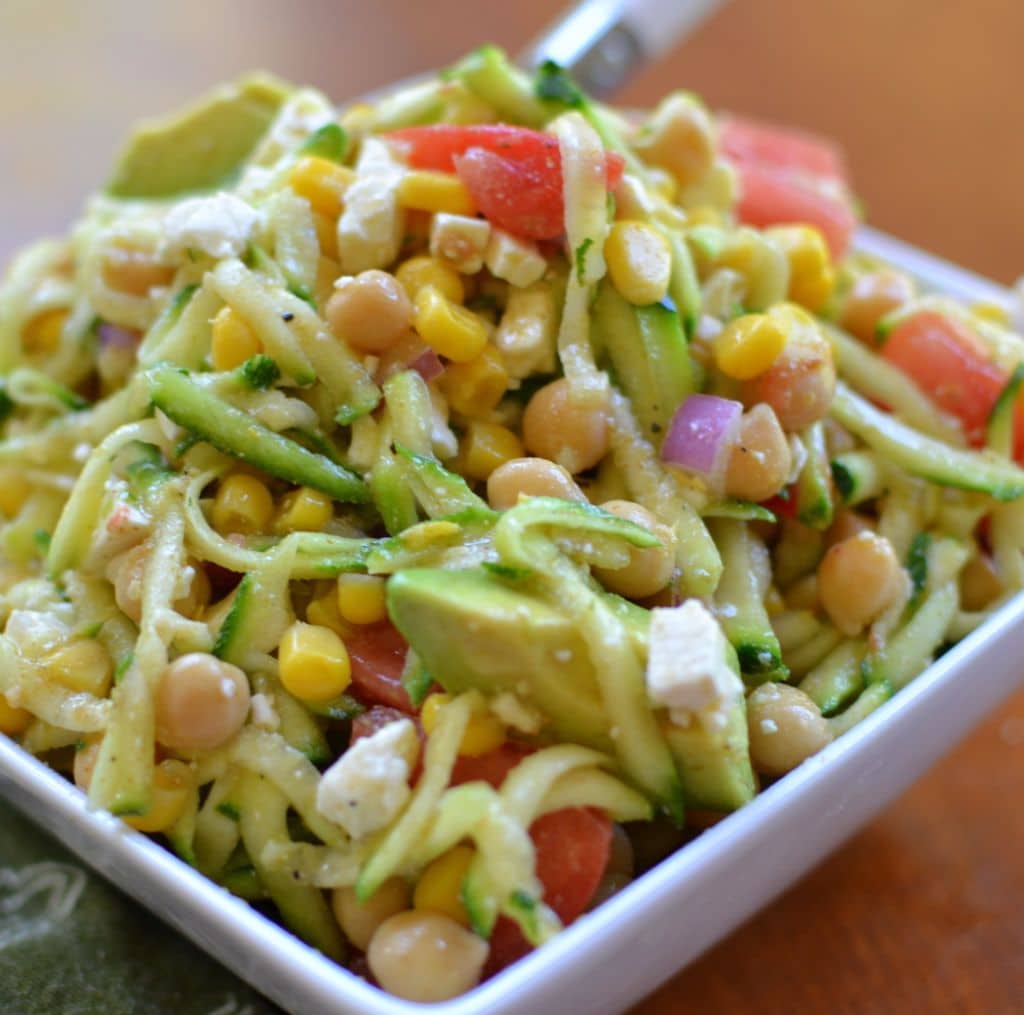 Zucchini Chickpea Avocado Salad
https://www.smalltownwoman.com/wp-content/uploads/2019/05/Beth-1.pdf