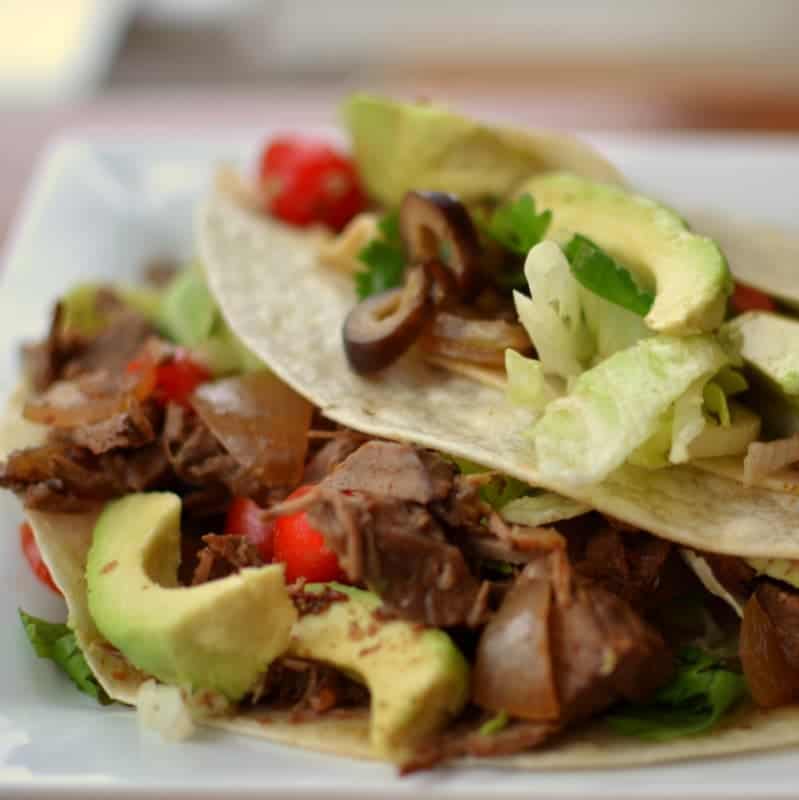 Well is that time of the year again to examine our diet. I have decided to clean it up a bit! Hubby and I really could use it. We need more energy, vitamins and nutrients in our bodies and a little less fat, sugar and carbs! So today I decided to change it up and make Crock Pot Beef Carnitas!! I knew I could dress it up with all kinds of wonderful good for you veggies and that is exactly what I did.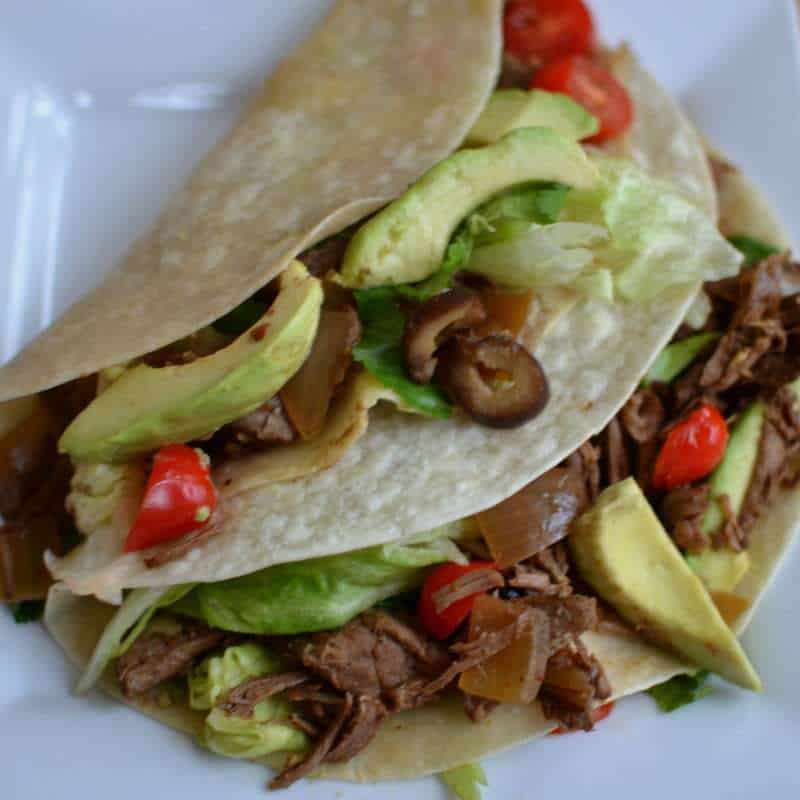 Who doesn't love a nice crock pot recipe on a cold winter day? You pop everything in the pot in the mid morning and by supper time you are left with tenders chunks of meat and vegetables perfectly seasoned and slow cooked. The house smells so good that you can practically taste it!! This Scrumptious Crock Pot Beef Carnitas combines stew meat, onions, garlic, oranges and a perfect blend of spices. IT SMELLS SO GOOD IT WILL MAKE YOUR MOUTH WATER!!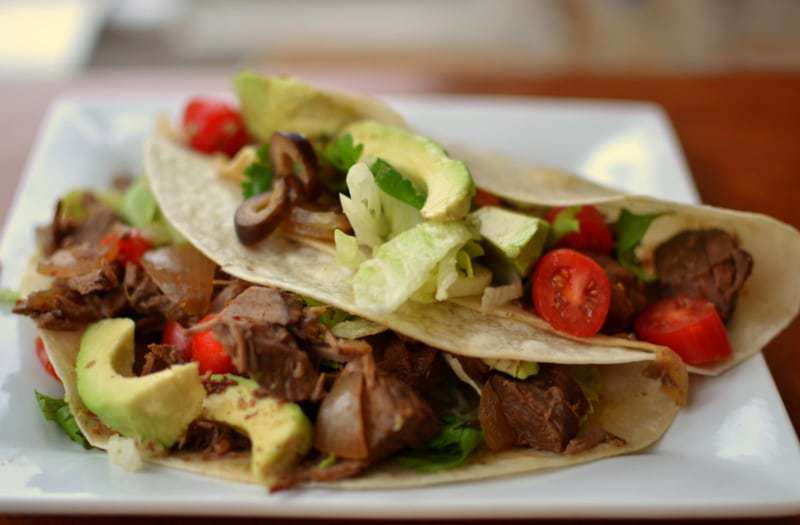 Load the Crock Pot Beef Carnitas on floured tortillas and pile high with fresh vegetables like tomatoes, black olives, avocado and lettuce. They are loaded full of taste and fresh wholesome ingredients. This is a recipe that you can feel good about, tastes wonderful and requires minimal effort. I hope you and your loved ones enjoy this as much as we do!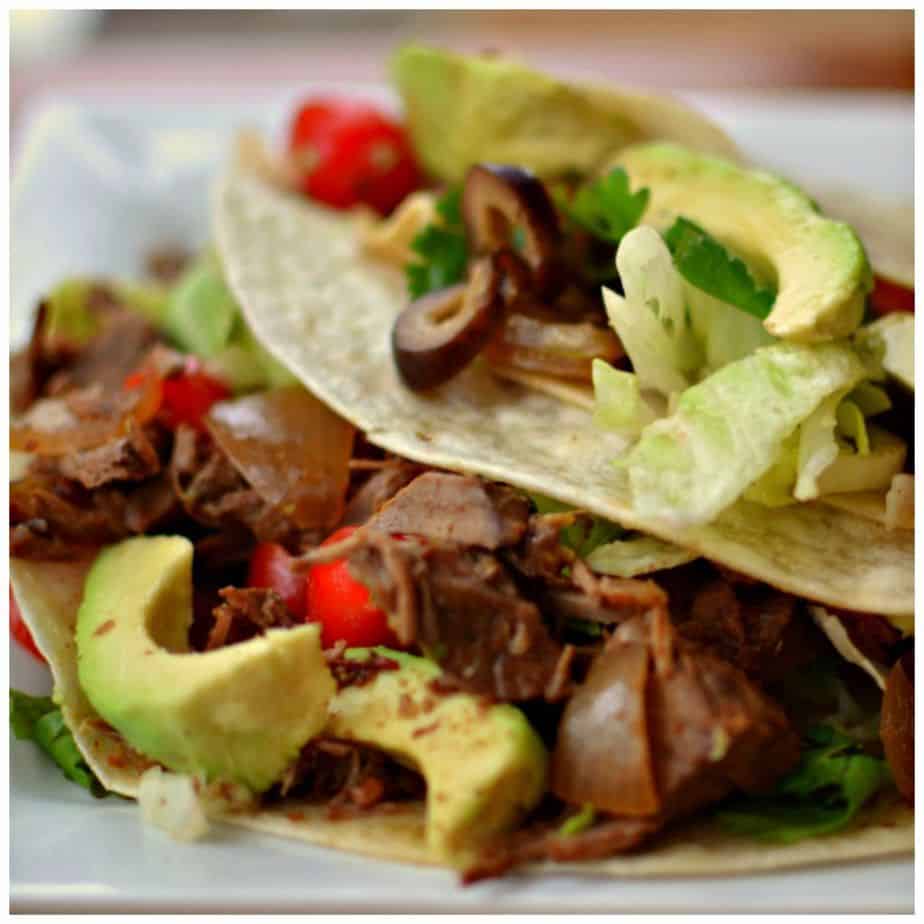 Crock Pot Beef Carnitas
Scale
Ingredients
1/2 medium onion chopped
3 cloves garlic crushed
1 1/4 lb beef stew meat
3/4 cup low sodium beef broth
1/2 teaspoon salt
1 tablespoon ground cumin
1 tablespoon chili powder
2 chipotle peppers in adobo sauce chopped
2 pinches crushed red pepper
1 large unpeeled orange cut in wedges
6 flour tortillas
Shredded lettuce
2 tablespoons chopped fresh cilantro
1/2 cup grape tomatoes sliced in half
1/4 cup black olives sliced
1 avocado peeled seeded and cut in wedges
Sour cream (optional)
Instructions
Combine onion, garlic, beef, salt, cumin, chili powder, chopped chipotle peppers, red pepper and oranges in crock pot. Cook on high for 5 hours or low 7-8.
In skillet over medium heat lightly brown and warm tortillas. Add lettuce to tortillas. Remove oranges from crock pot and with slotted spoon split the beef between the floured tortillas. Top with cilantro, tomatoes, black olives, avocado and sour cream.
Serve immediately.
Other recipes you will love!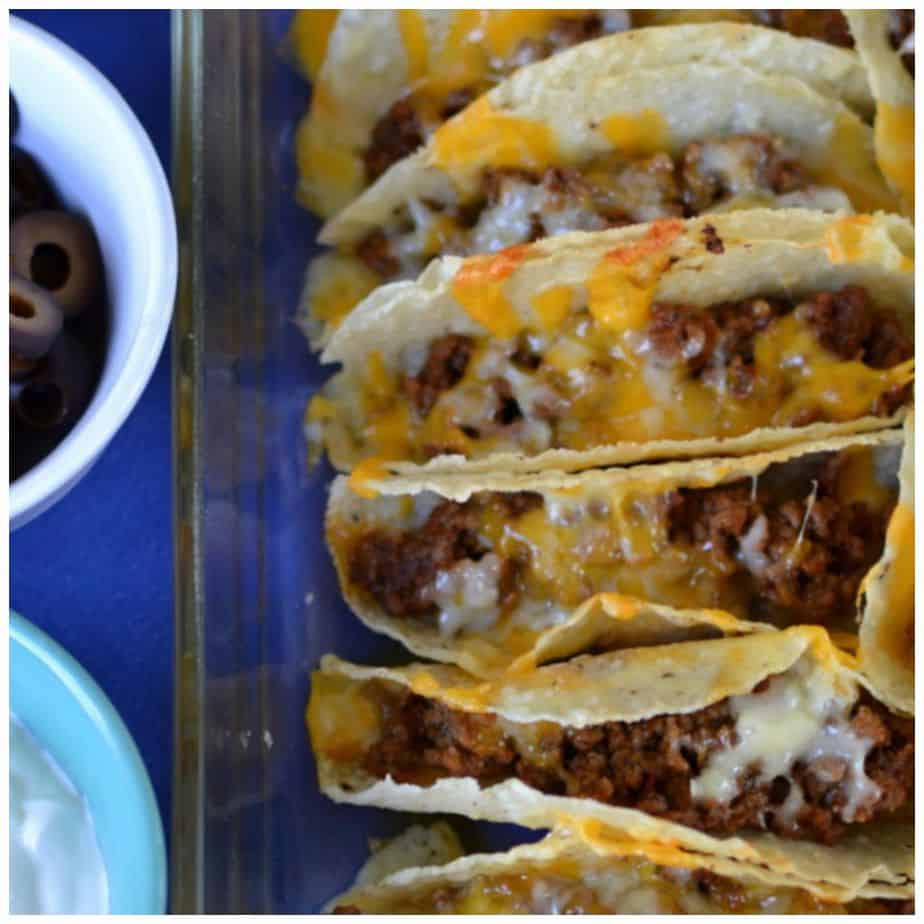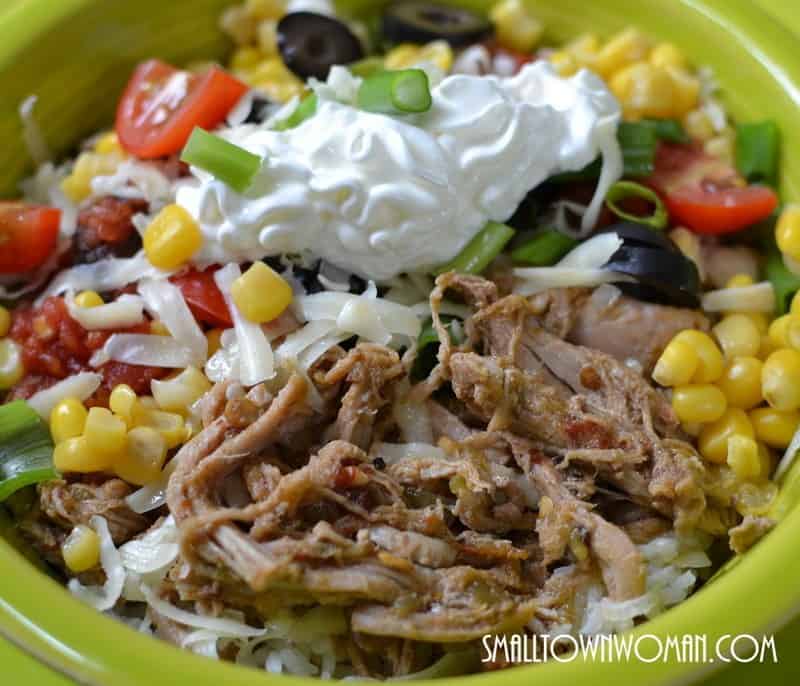 Reader Interactions