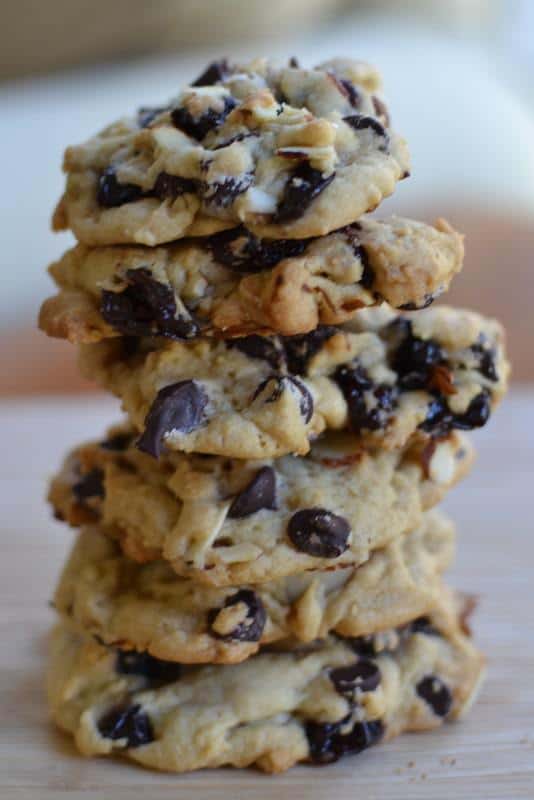 I LOVE COOKIES!! Do you? It is cookie baking time. Well I guess anytime is cookie baking time!! These little beauties are a cinch to make. Do you like cherries? I love them… especially the tart ones. These Dark Chocolate Cherry Almond Cookies combine good quality dark chocolate chips, dried tart cherries and almond slivers in a thick melt in your mouth cookie.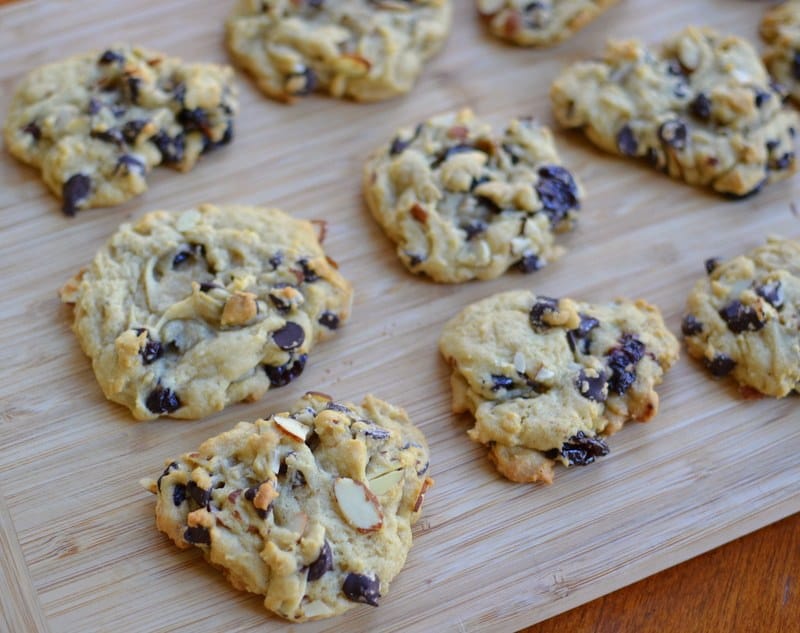 These cookies freeze well. They can be frozen ahead of time. I pack all my cookies in doubled Ziploc freezer bags and place them in sturdy glad-ware containers. When defrosting take them out of the containers frozen and place on serving trays or platters uncovered. Never allow them to defrost in the plastic and the containers. The condensation that builds in there will ruin the cookies.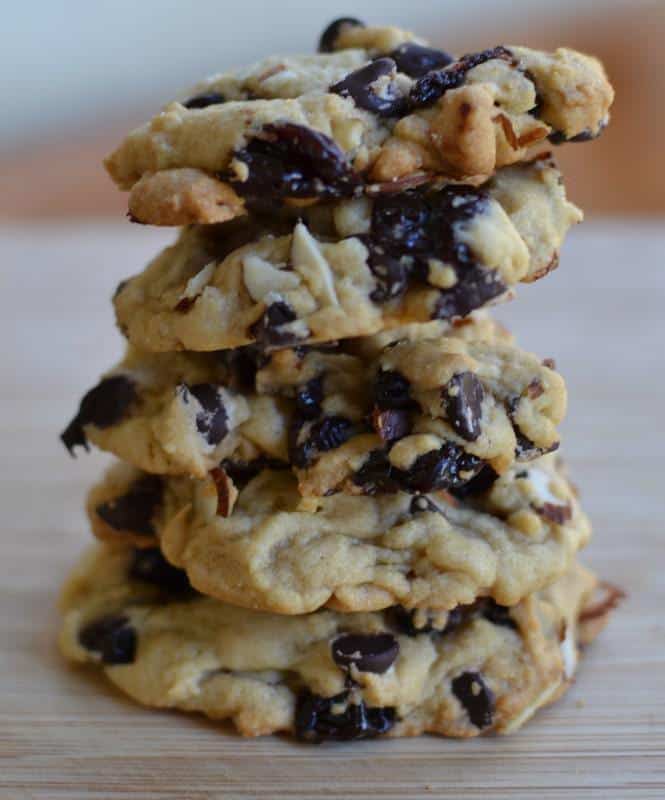 I like to refrigerate the cookie dough for a couple of hours. It helps to keep them good and thick when baking!! I hope that you enjoy these unique cookies. The flavors complement each other wonderfully!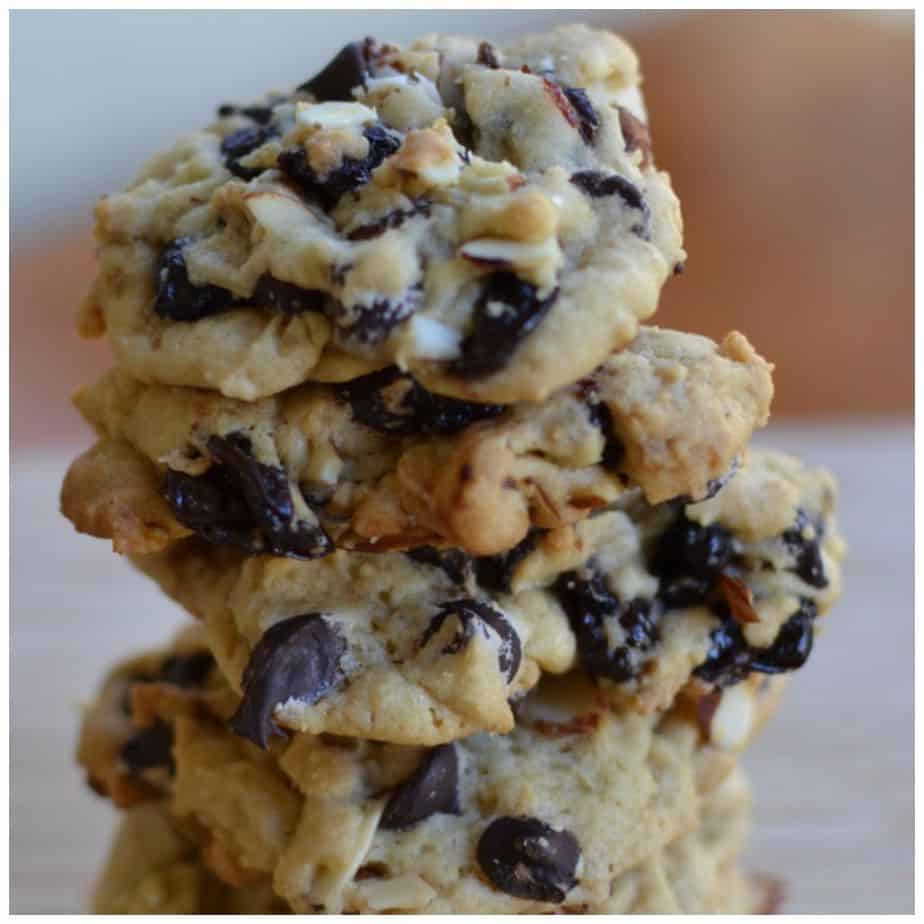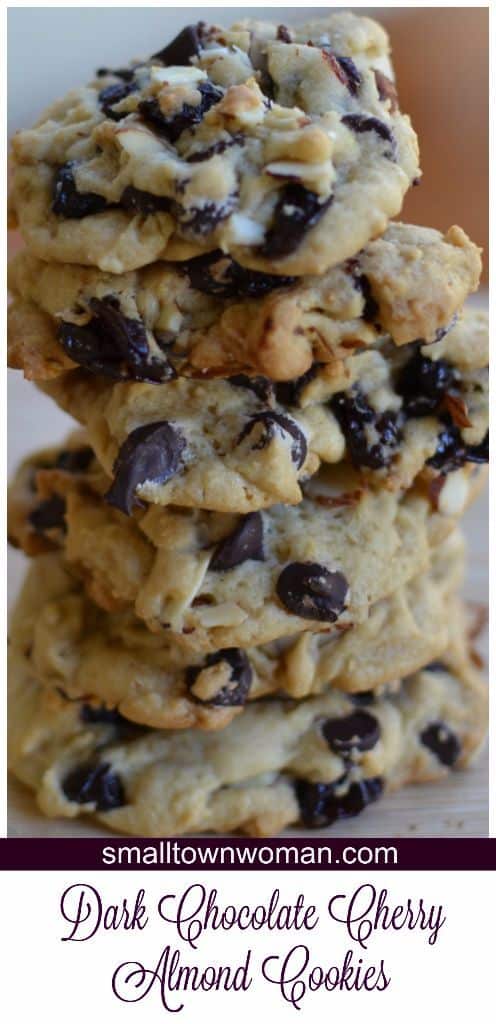 Dark Chocolate Cherry Almond Cookies
Scale
Ingredients
2 1/4 cups flour
1 teaspoon baking soda
1/2 teaspoon salt
1/2 cup butter softened
3/4 cups brown sugar
1/2 cup white sugar
1 teaspoon almond extract
2 eggs
1 1/4 cups dark chocolate chips
1 cup dried tart cherries
3/4 cup almond slivers
Instructions
Preheat oven to 350 degrees.
Stir flour, baking soda and salt in medium bowl; set aside. In stand mixer on medium speed cream butter, brown sugar and sugar. Add almond extract and eggs, one at a time mixing just until incorporated.
Add dry mixture slowly to butter mixture. Scraping bowl several times. Stir in chocolate, cherries and nuts. Drop by rounded tablespoons on to parchment paper covered cookie sheets. Bake 14-16 minutes or until the tops start to brown.
More delectable cookie recipes!!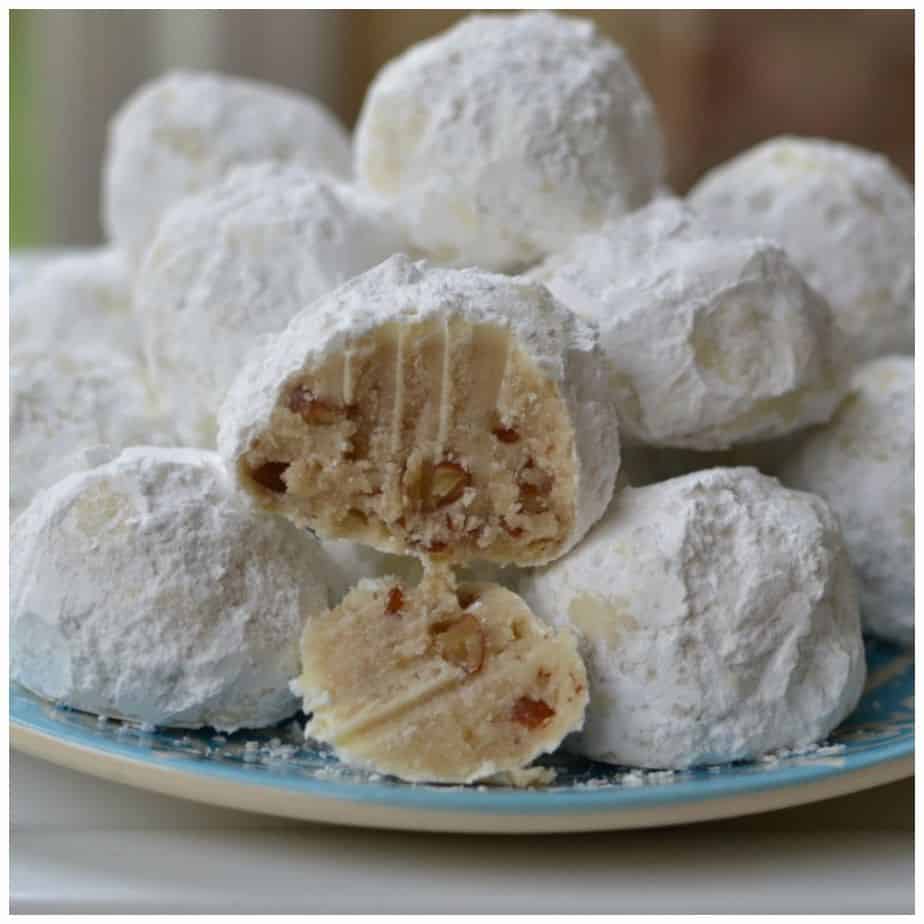 Buttery Pecan Snowball Cookies