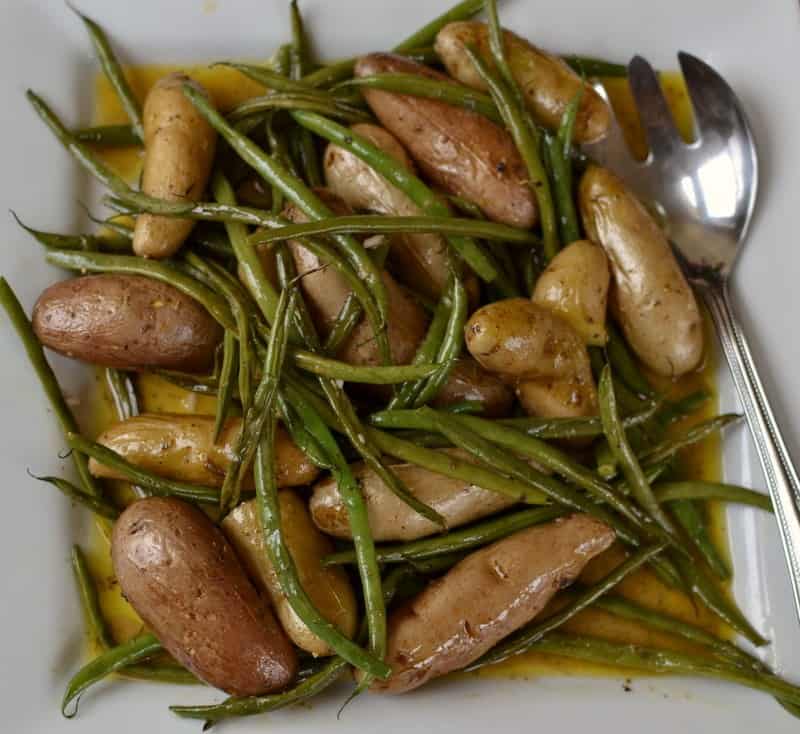 Well the New Year is starting out great. Hubby and I are still on the march to improve our health without sacrificing flavor.  As I always say where there is a will there is a way.
One can never have enough recipes for sides!  Especially sides with potatoes and green beans.  What a winning combination. They are so versatile and no one tires of them. Dijon Vinaigrette Fingerling Potato Green Bean Salad goes great with Dry Rub Sweet Barbecue Pork Tenderloin, Gouda Spinach Hasselback Chicken or Bacon Wrapped Mini Meatloaves with Asian Brandy Sauce.  They go with almost anything and everything.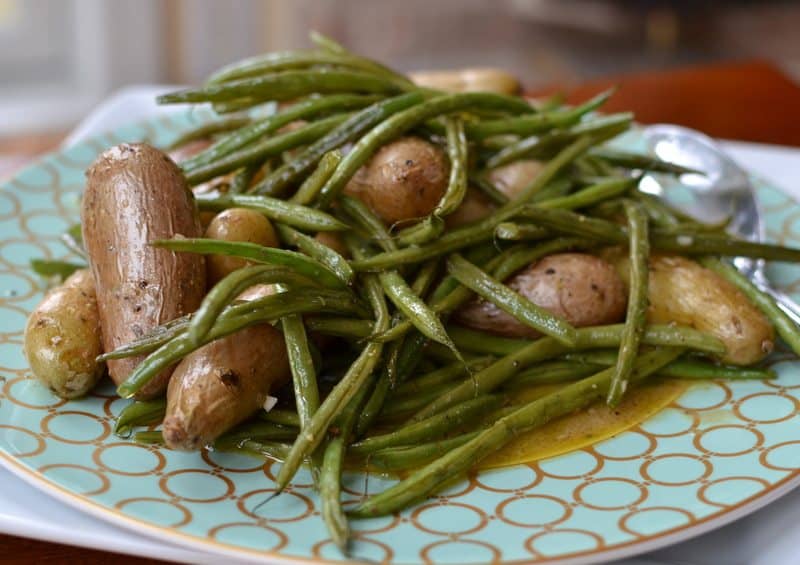 The prep work is a breeze! You can even bake the green beans and potatoes ahead of time.  You could also mix the vinaigrette ahead of time and store in the refrigerator.  That would make final preparation a breeze as all you would have to do is toss them.  Did you know potatoes have more potassium than a banana?   They are fat, sodium and cholesterol free.  They also have half of your daily value of vitamin C and they taste delicious!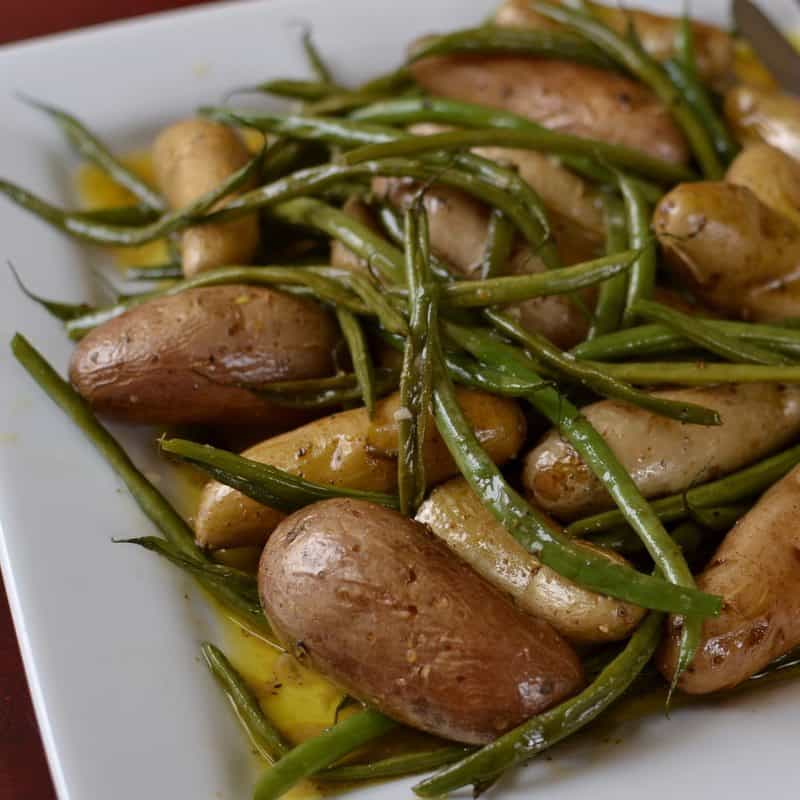 Green beans are high in fiber and contain some of your daily protein requirements.  They are a good source of potassium, calcium and iron. This delectable Dijon Vinaigrette Fingerling Potato Green Bean Salad is a dish you can feel good about eating and serving your loved ones.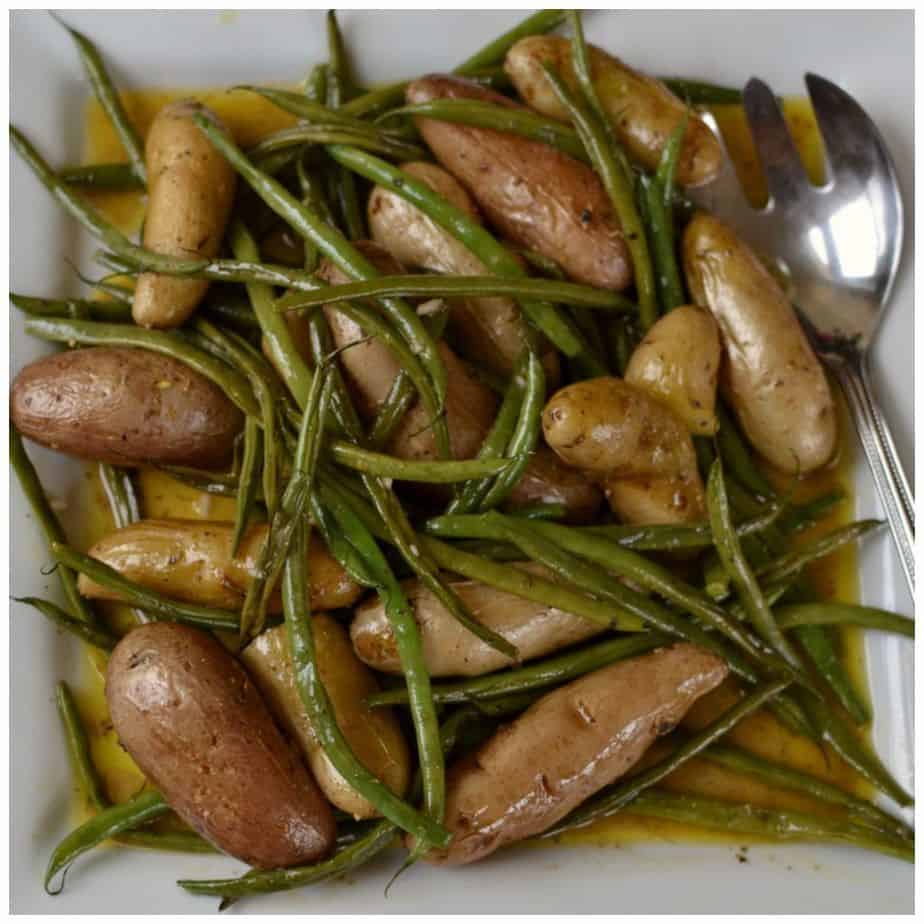 Print
Dijon Vinaigrette Fingerling Potato Green Bean Salad
Scale
Ingredients
2 lbs fingerling potatoes scrubbed and dried
3/4 fresh green beans rinsed and dried (French style if available)
1 tablespoon olive oil
Dijon Viniagrette
2 tablespoons red wine vinegar
1 tablespoon prepared Dijon mustard
1/4 teaspoon dried oregano
1/4 teaspoon dried basil
1 small clove garlic minced
1/4 teaspoon salt
1/4 teaspoon ground black pepper
1 tablespoon fresh lemon juice
1/3 cup olive oil
Instructions
Preheat oven to 350 degrees.
In large Ziploc bag combine potatoes and 1/2 tablespoon of olive oil. Shake to coat. Remove potatoes from bag and place on baking sheet. Bake for 15 minutes. In same Ziploc bag toss green beans with 1/2 tablespoon olive oil. Remove baking sheet from oven. Remove green beans from bag and add to pan with potatoes. Bake for additional 15-20 minutes or until potatoes and green beans are tender. Remove from oven and allow to cool for 10-15 minutes.
In small bowl whisk together red wine vinegar, Dijon mustard, oregano, basil, garlic, salt, pepper and lemon juice. Slowly add 1/3 cup olive oil in steady stream while whisking briskly.
Toss potatoes & green beans with the Dijon vinaigrette.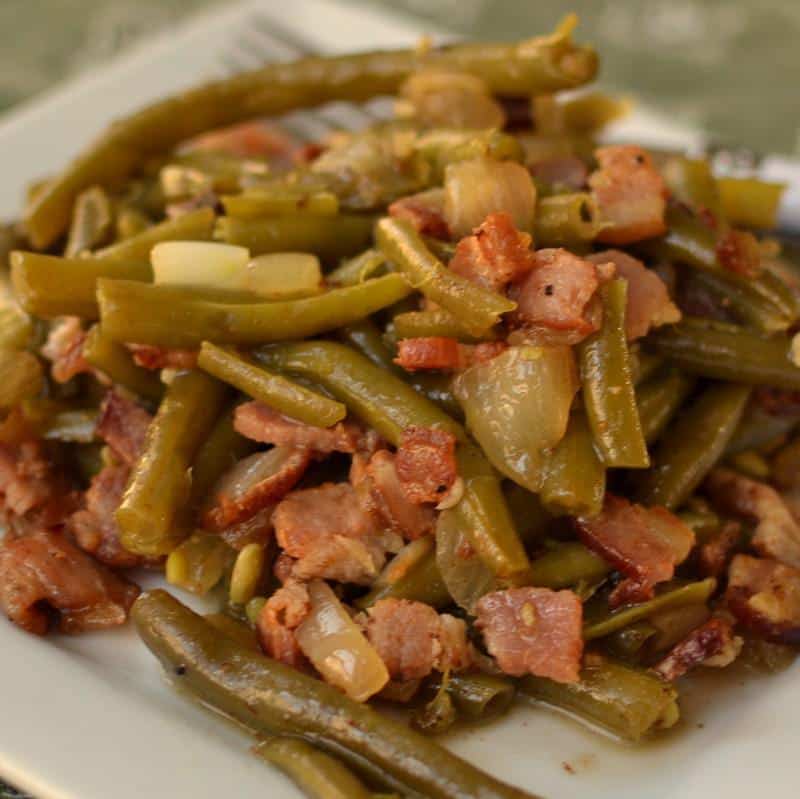 Easy Southern Style Green Beans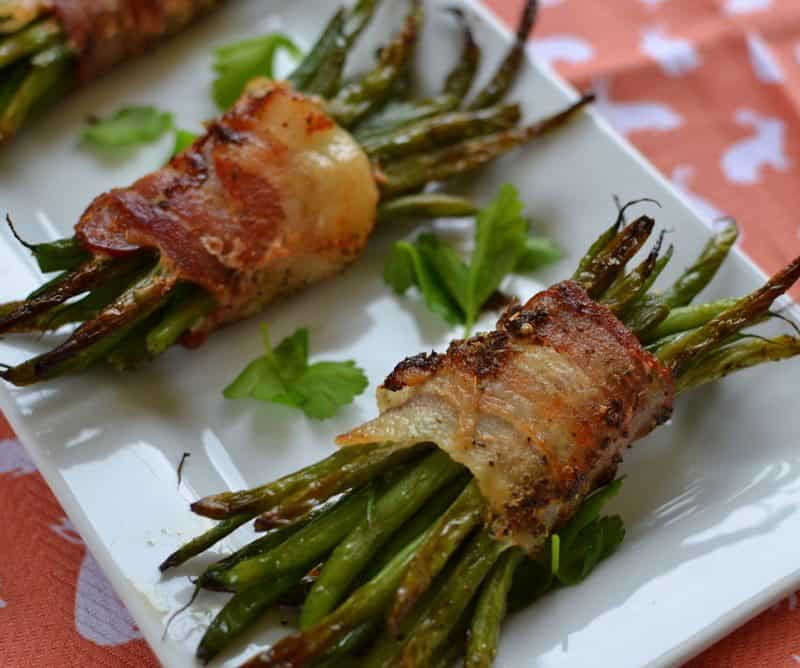 https://www.smalltownwoman.com/wp-content/uploads/2019/05/Beth-1.pdf