Luscious Drumstick Ice Cream Pie is reminiscent of the ice cream cone that I loved so much as a child. It is perfect for any birthday party or summer celebration.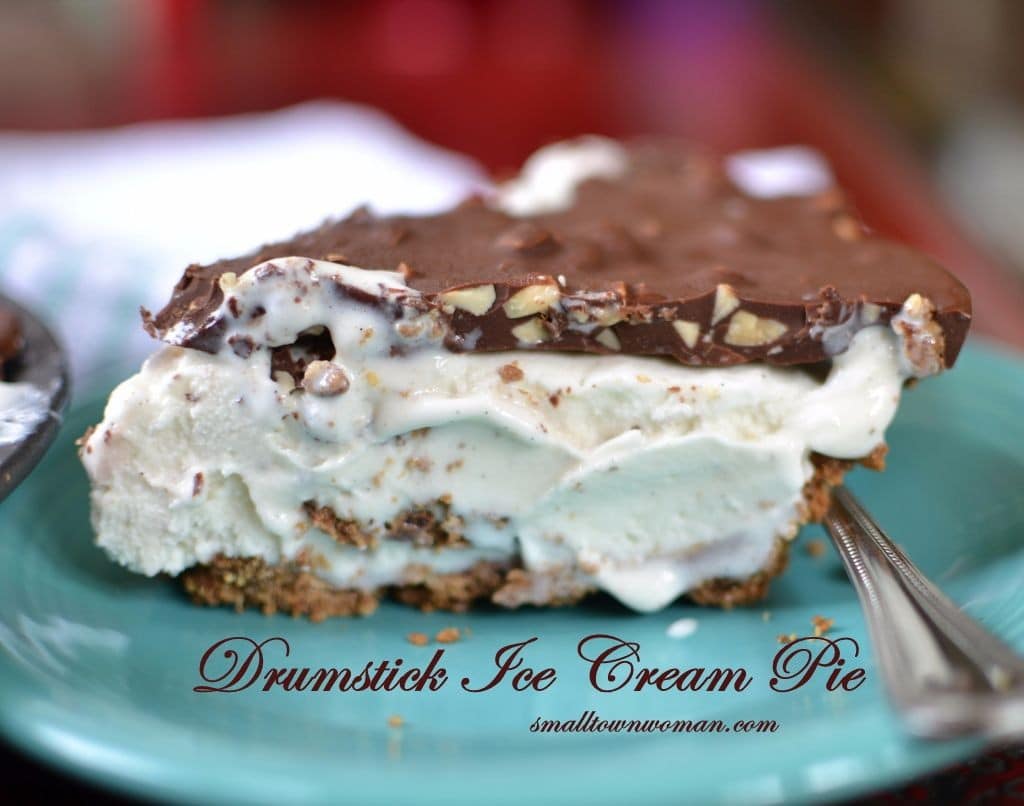 Summer is in full force here and with it comes ice cream. What a delicious summer treat. Do you remember eating Drumstick Ice Cream cones? I remember thinking that they were the greatest thing since sliced bread. They are still around today but somehow they tasted better when I was a kid. Did you eat all the chocolate coating first or did you go full gusto and bite into that delicious vanilla ice cream with your chocolate? I would eat all the chocolate coating first, piece by piece. It was incredibly delicious!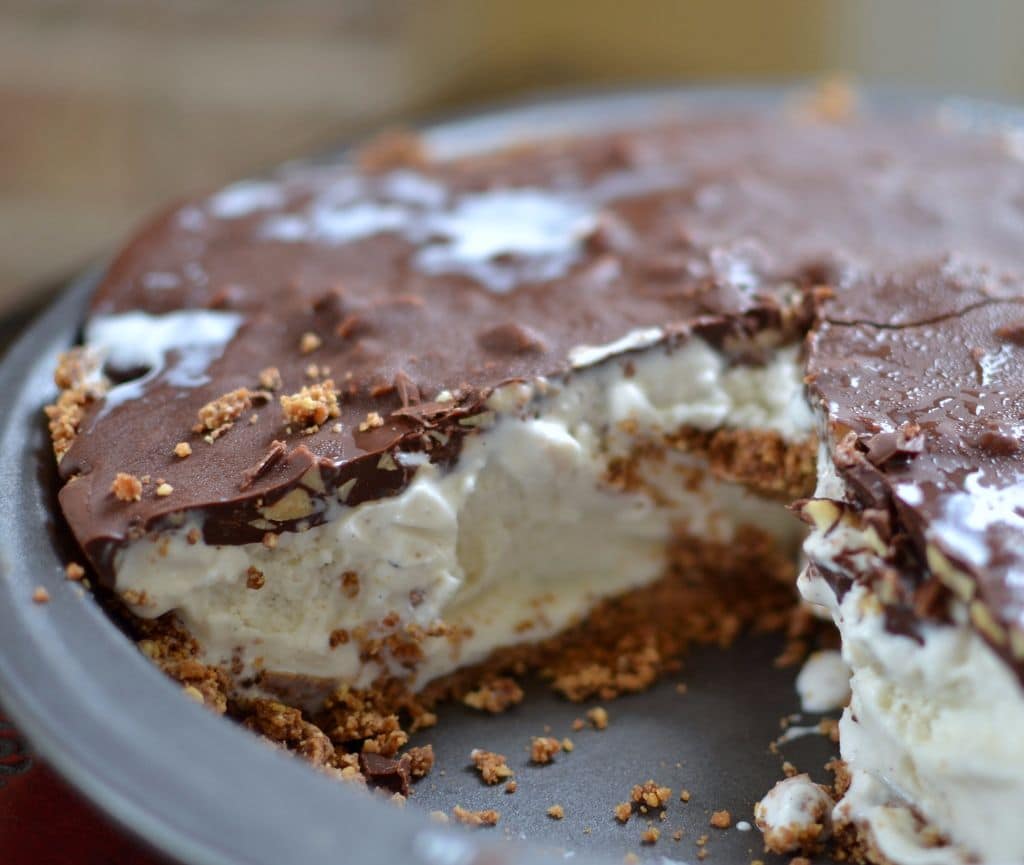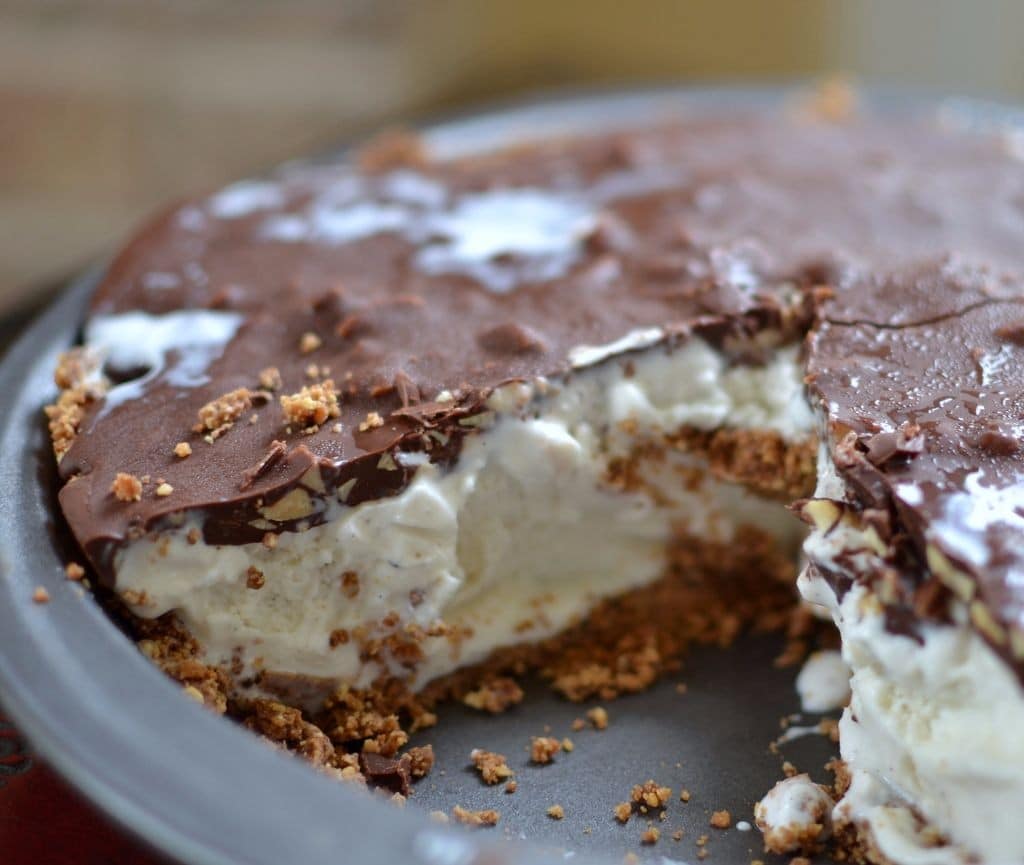 After I would bite all the coating off I would bite the bottom of my sugar cone off and suck the vanilla ice cream right out of the cone! I would do that until all I was left with was the cone. Those were the days when you could eat anything you wanted and not gain an ounce! I guess I was one of those crazy kids that would eat the center out of the gooey butter cake Those days are long gone!!
We are huge ice cream lovers. Are you and yours? Here are some more ice cream recipes for your enjoyment.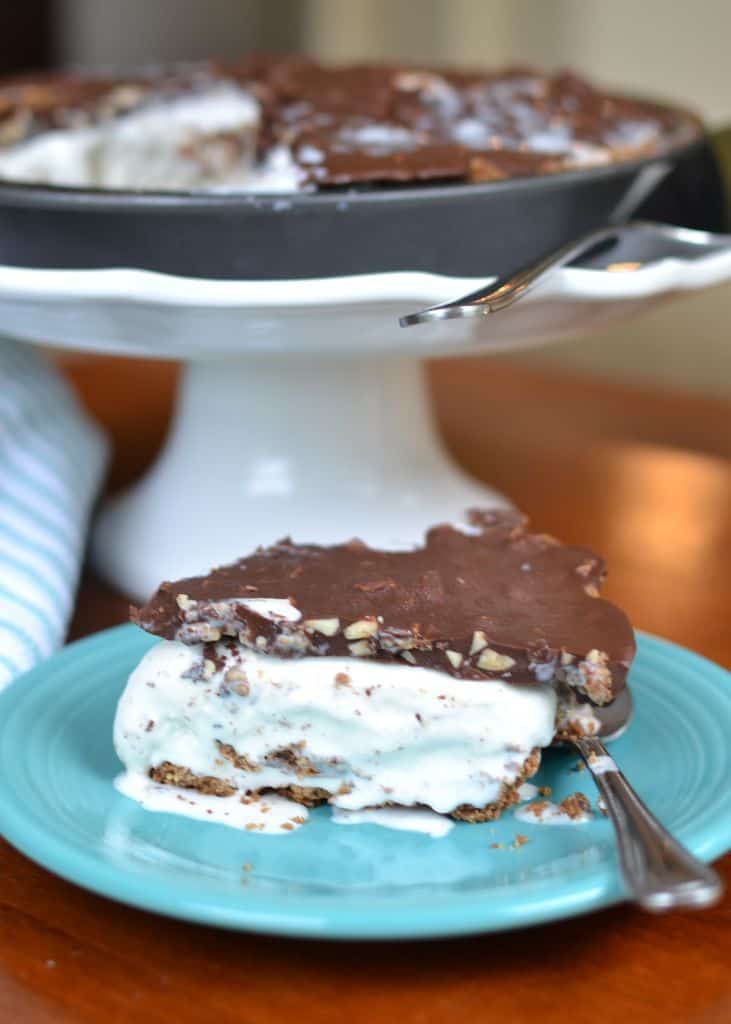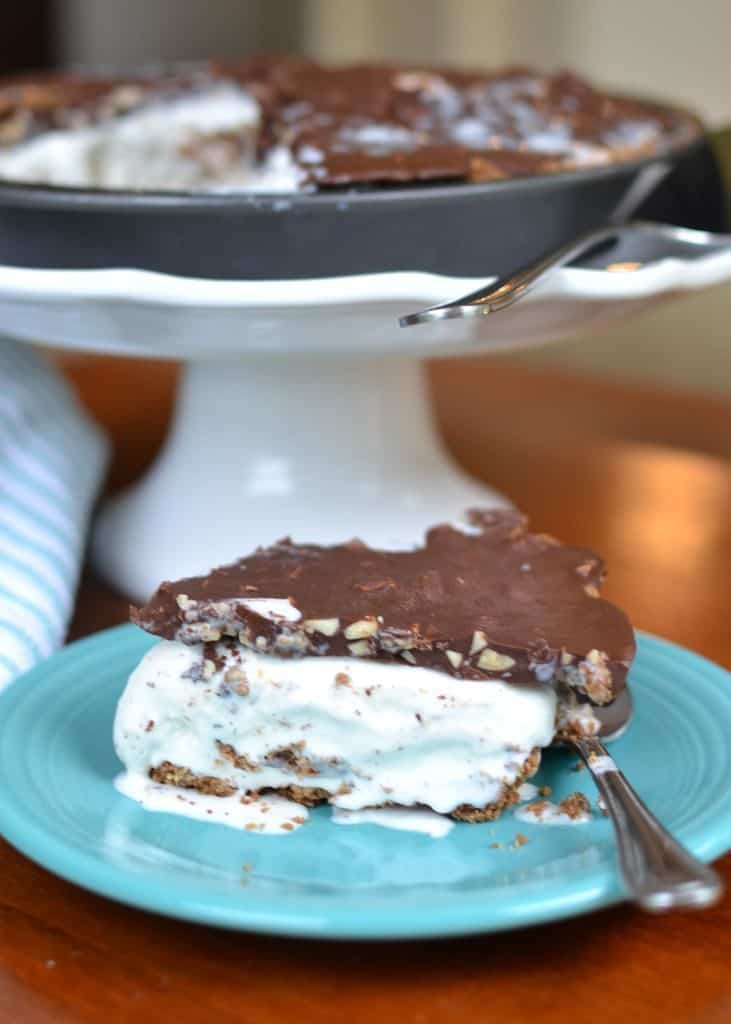 Do you have any entertaining plans for the summer? If so you need to include this Drumstick Ice Cream Pie!! This pie will take you back a few years and remind you of all that is right with the world as you take a trip back to your childhood.


Print
Drumstick Ice cream Pie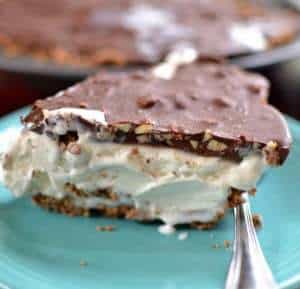 Scale
Ingredients
8 waffle ice cream cones
6 tablespoons butter melted
1 cup graham cracker crumbs
3 tablespoons creamy peanut butter
1 3/4 cup Ghirardelli semi-sweet chocolate chips
1.5 quarts French Vanilla Ice Cream
1/4 cup refined coconut oil
3/4 cup chopped unsalted peanuts
Instructions
Pulse waffle cones in food processor until crumbly. Add butter, graham cracker crumbs, peanut butter and 1/4 cup chocolate chips. Pulse several times until well combined. Press into bottom and up the sides nonstick metal pie plate and freeze for 30-40 minutes.
Remove ice cream from freezer and allow to thaw 10-15 minutes. Gently press ice cream in frozen waffle crust. Place in freezer for 30-40 minutes. Meanwhile place jar of coconut oil in warm water bath to melt.
Melt remaining chocolate chips in microwave at 50% power for 1 minute. Remove from microwave and stir until bowl no longer feels warm. Add coconut oil and chopped peanuts. Continue microwaving at 50% power at 15 second intervals until smooth and melted. Pour over ice cream pie covering the entire top. Freeze until chocolate is set on top; approximately 30 minutes.
Notes
This pie is a little difficult to slice. Pull the pie out of the freezer and allow to thaw 10-15 minutes. Heat slicing knife in hot water prior to slicing.
https://www.smalltownwoman.com/wp-content/uploads/2019/05/Beth-1.pdf