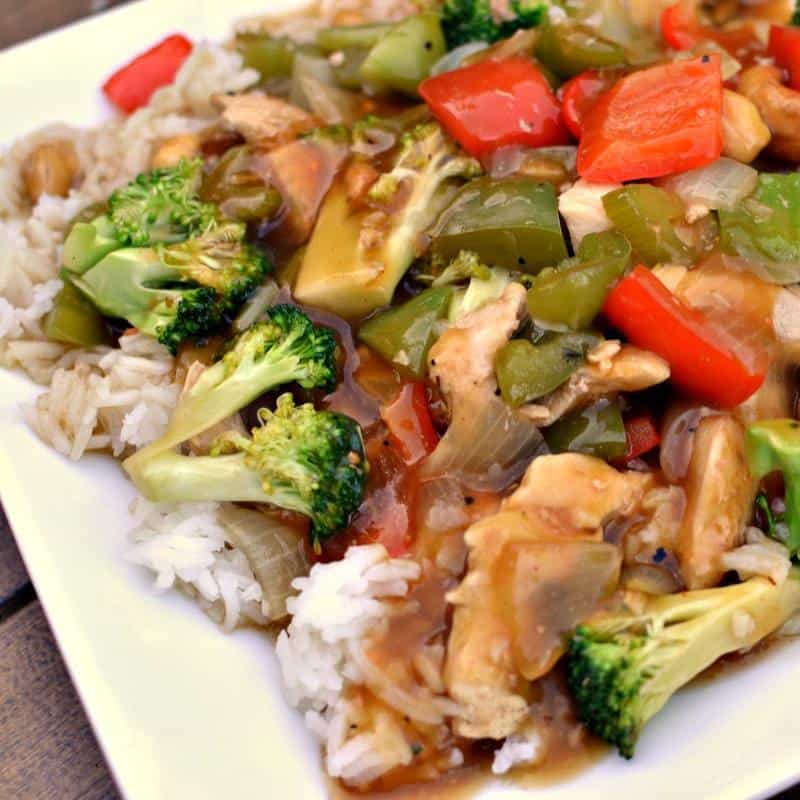 This Easy Cashew Chicken Skillet is so simple and delectable that you will find it quickly on your rotation list.  It combines onions, bell peppers, celery, broccoli, chicken and cashews in a perfectly seasoned lightly sweetened gravy.  Now this recipe moves pretty fast so you can easily make this during the week.  You could even chop your veggies and chicken ahead of time and store them in seal bags.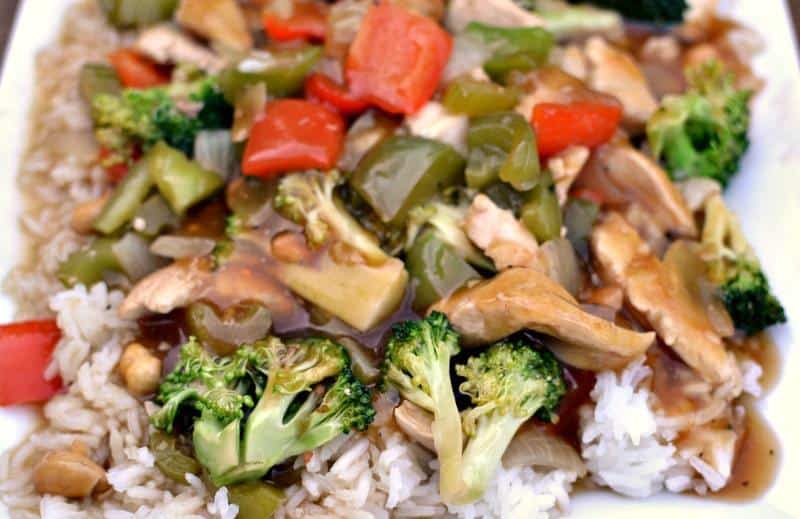 This recipe can be made in a large skillet or a wok.  Both work well.  Did you know that broccoli can provide you with some special cholesterol-lowering benefits if you cook it by steaming? This recipe is just that, it steams the broccoli.  The highest amount of Vitamin C is in a red bell pepper. They also contain beta-carotene which lavishes you with antioxidant and anti-inflammatory benefits!!  The onions and celery are rich in fiber and the chicken is high in protein.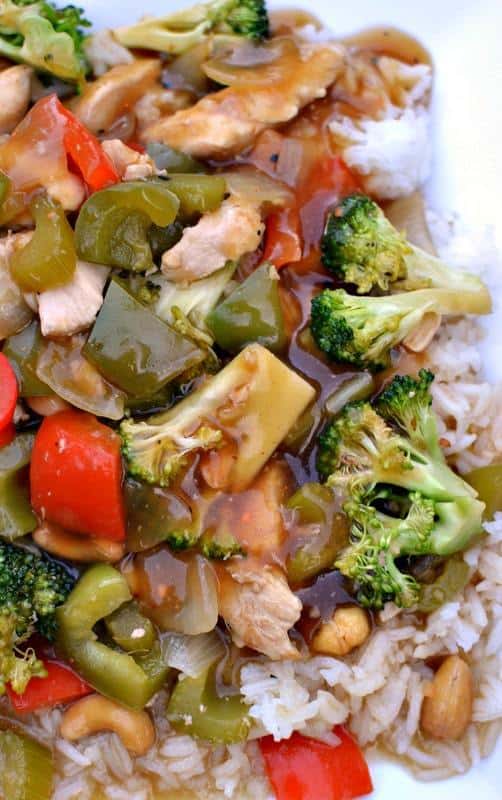 Easy Cashew Chicken Skillet is a terrific tasting meal you can feel great about eating and about feeding your loved ones!!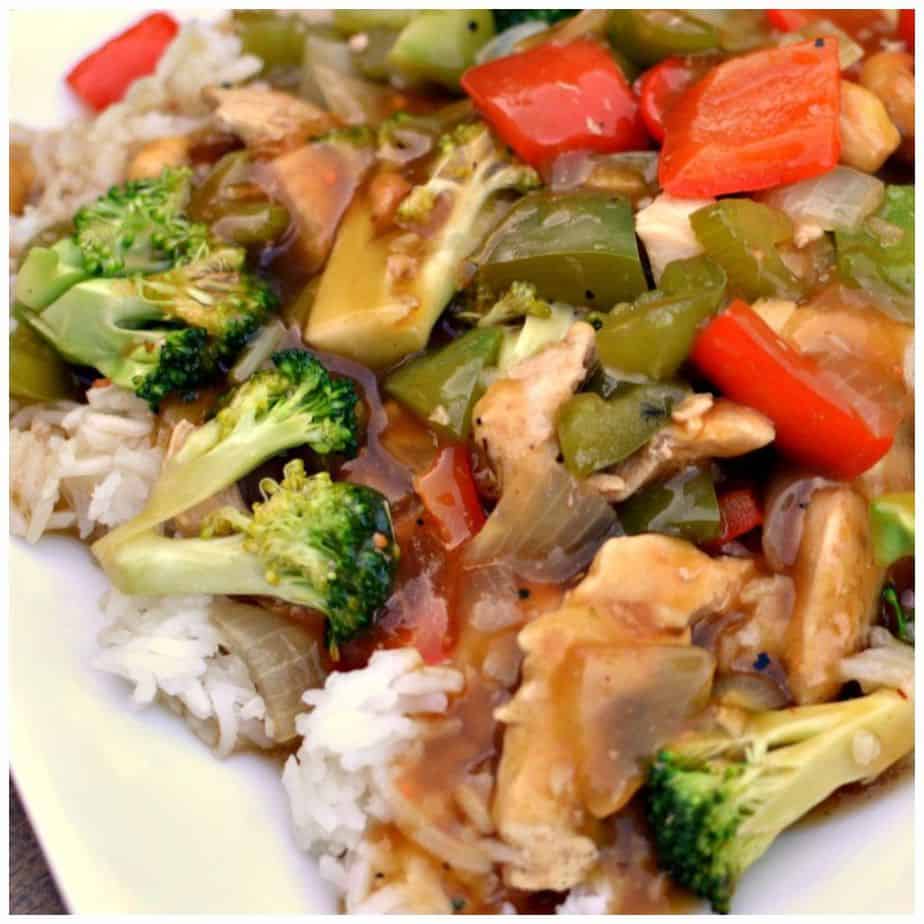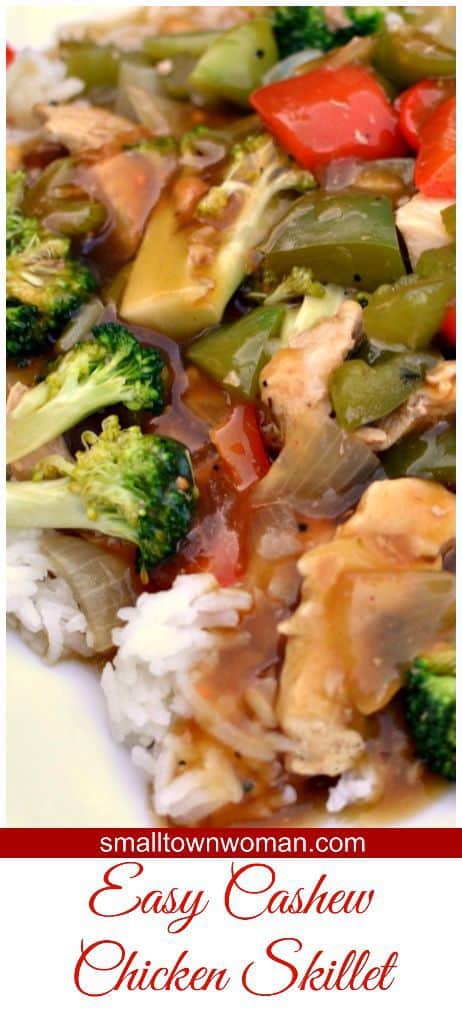 Print
Easy Cashew Chicken Skillet
Scale
Ingredients
1 1/2 cups chicken broth
3 tablespoons soy sauce
1 tablespoon Worcestershire sauce
1 tablespoon fresh ginger
1/2 –1 tablespoon Cajun seasoning (to taste)
1 tablespoon brown sugar
2 tablespoons cornstarch
3 tablespoon olive oil
1 medium onion chopped
2 stalks of celery sliced
1 red bell pepper chopped
1 green bell pepper chopped
1 small crown of broccoli cute in bite size pieces
2 large chicken breasts cut in bite size pieces
1/2 cup roasted cashews
Instructions
In medium bowl whisk chicken broth, soy sauce, Worcestershire sauce, ginger, Cajun seasoning, brown sugar and cornstarch.
Heat olive oil in large skillet over high heat.. Add onions and celery and cook for 2 minutes. Add peppers and cook for additional 2 minutes; stirring frequently. Remove from pan and plate.
Add 1 tablespoon olive oil to same skillet over medium high heat. Cook chicken until browned; approximately 3-4 minutes; stirring frequently. Remove from pan and plate.
Turn skillet to medium low. Whisk chicken broth mixture in bowl and add to skillet. Cook until smooth and thickened; whisking frequently.
Return veggies and chicken to skillet over low heat but still simmering. Add broccoli on top and cover. Cook 4-5 minutes. Stir in cashews. Serve over rice or Chinese noodles.
Other delectable recipes you will love!!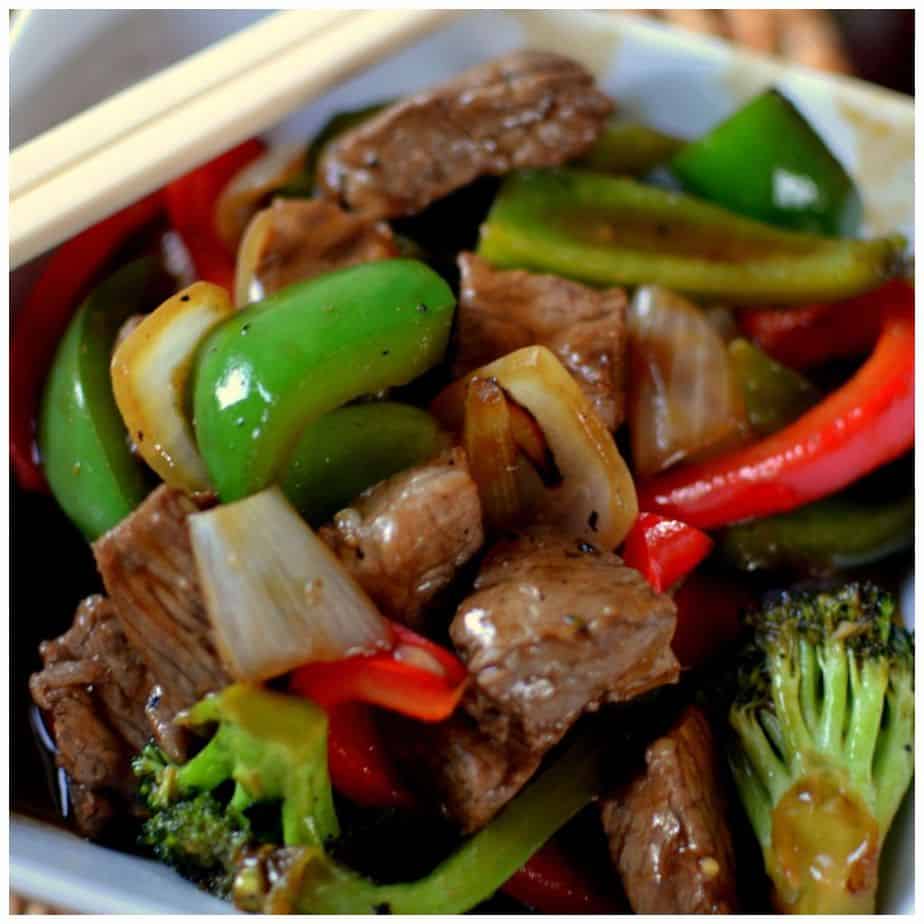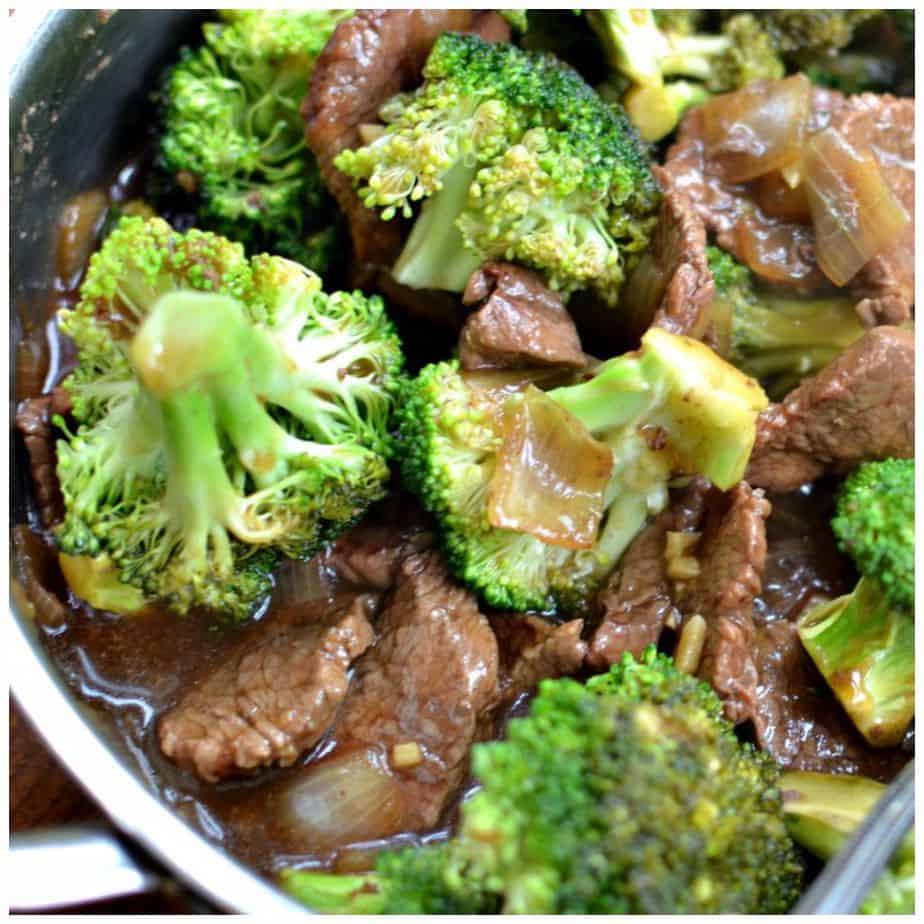 Easy Beef and Broccoli Skillet
https://www.smalltownwoman.com/wp-content/uploads/2019/05/Beth-1.pdf