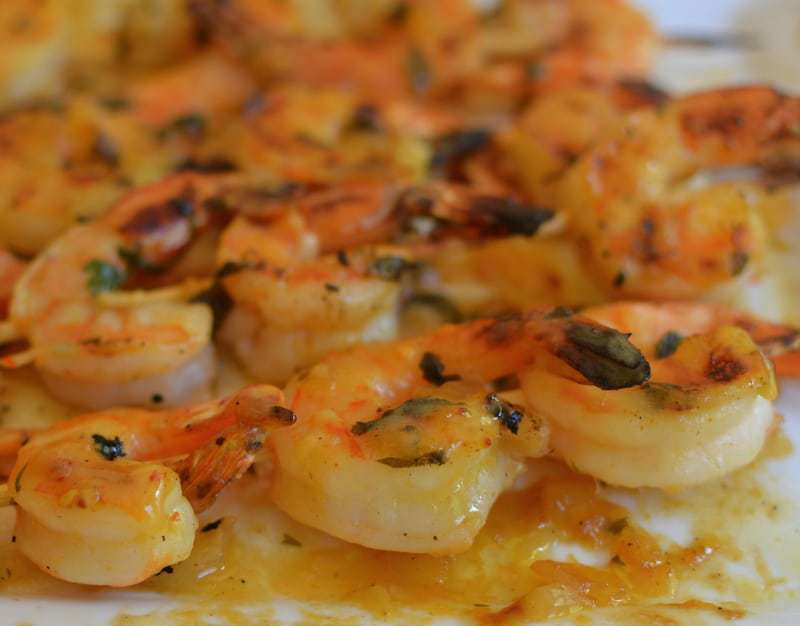 My daughter and I are crazy shrimp lovers. We like them hot and spicy. We like them cold and dipped in a savory sauce. We like them in salads, soups and sandwiches. We like them fried, sauteed, grilled and steamed. We never meet a shrimp that we did not like. My husband and son not so much! Are you a crazy shrimp lover like us? Wow I knew you were! Easy Grilled Orange Garlic Shrimp is my newest shrimp recipe and boy is it tasty. Have you tried any of my other shrimp recipes? Succulent Grilled Chili Lime Shrimp, Shrimp Scampi, and Shrimp Poor Boy Sliders are just a few of my favorites.
As for shrimp's health profile, although shrimp is high in dietary cholesterol it has virtually no saturated fat. Nutritionists and scientists agree that unless dietary cholesterol intake is combined with high saturated fat, it does not elevate blood cholesterol. Plus, shrimp is a lean source of protein. Protein makes us feel full and helps maintain a desired weight. It is important to get wild caught shrimp and not farm raised shrimp. Farm raised shrimp contain more contaminants and are often feed an unhealthy diet. If you want to read more about Shrimps Health Benefits.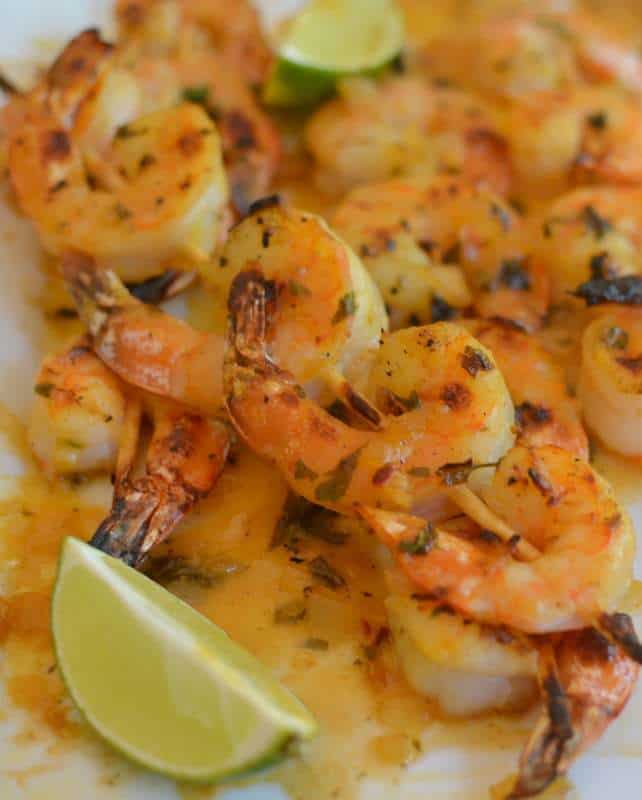 These Easy Grilled Orange Garlic Shrimp are grilled and basted with a sweet orange sauce with a just a touch of mild heat…just enough to compliment the orange and leave your taste buds longing for more. They are simple enough to make for you and your loved ones during the week or for your next neighborhood soiree.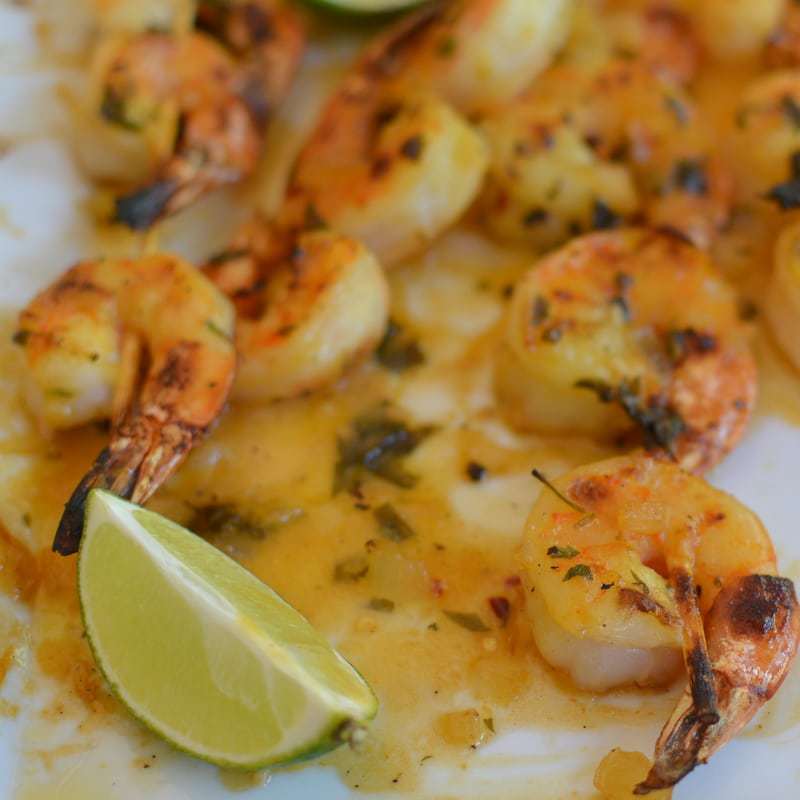 Surprise your loved ones with an amazing grilled shrimp dinner. So what are you waiting for? These tasty numbers could be all up in your face this evening.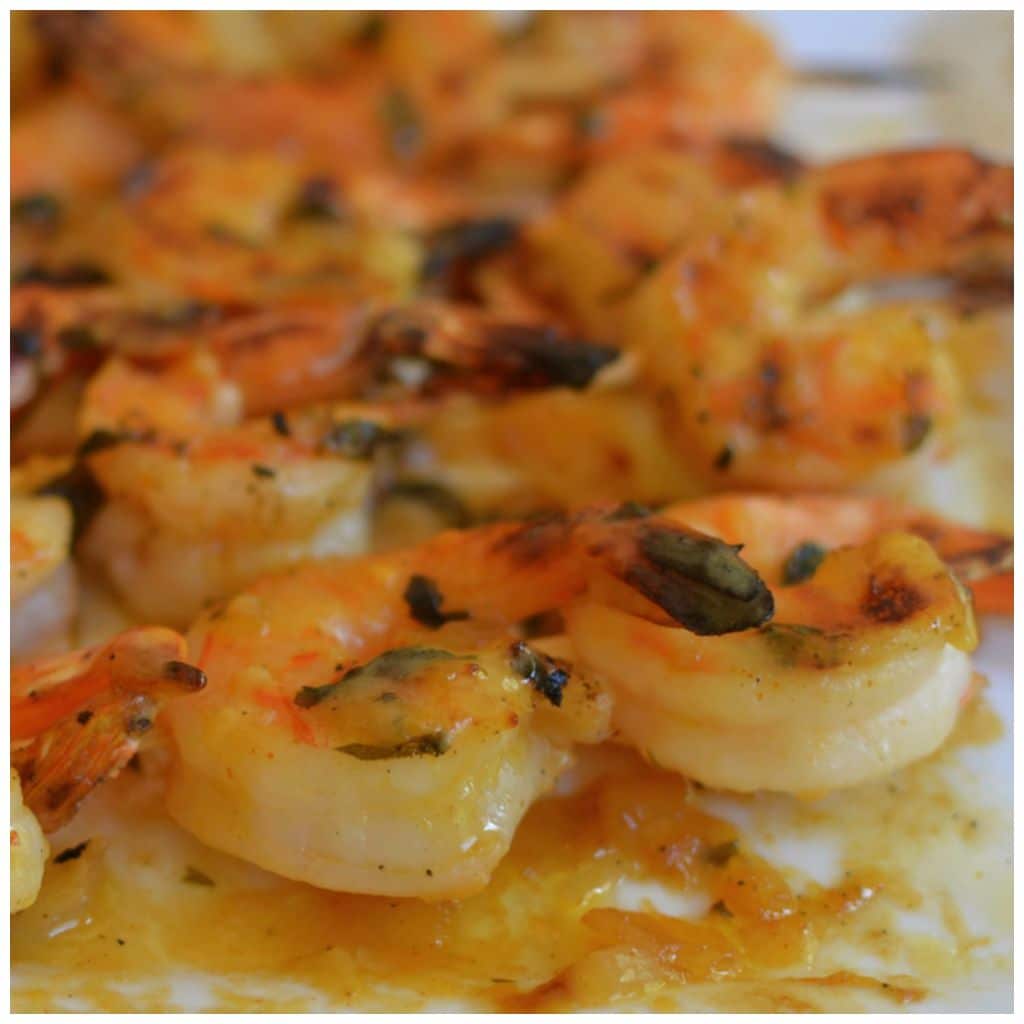 Easy Grilled Orange Garlic Shrimp
Scale
Ingredients
1 lb shrimp peeled and deveined
1 tablespoon olive oil
1/2 cup very finely chopped onion
2 garlic cloves finely minced
1/4 cup brandy
1 cup now pulp orange juice
Pinch of ground cayenne pepper
Pinch of red pepper
1 teaspoon sriracha
1 teaspoon cornstarch
1 tablespoon water
1/4 cup chopped fresh Italian Parsley
Instructions
Preheat grill.
Soak bamboo skewers in water for 20 minutes and thread shrimp on them evenly. Season with salt and pepper and set aside.
In a sauce pan over medium heat add olive oil. Add onion and cook for 5 minutes. Add garlic and cook for 1 minute. Add brandy and cook until reduced by half. Add orange juice, cayenne pepper, red pepper and sriracha. Mix cornstarch with water and whisk in. Cook until slightly thickened; about 2-3 minutes whisking frequently.
Place shrimp on grill and cook for about two minutes on each side; basting with sauce. Sprinkle with parsley. Serve with extra sauce.
Other recipes you will love!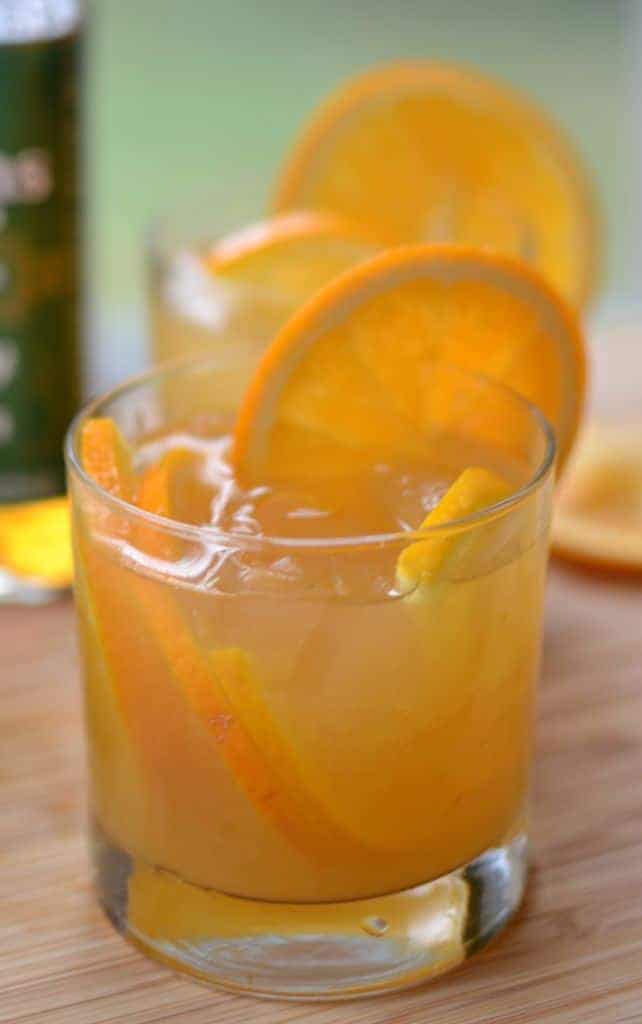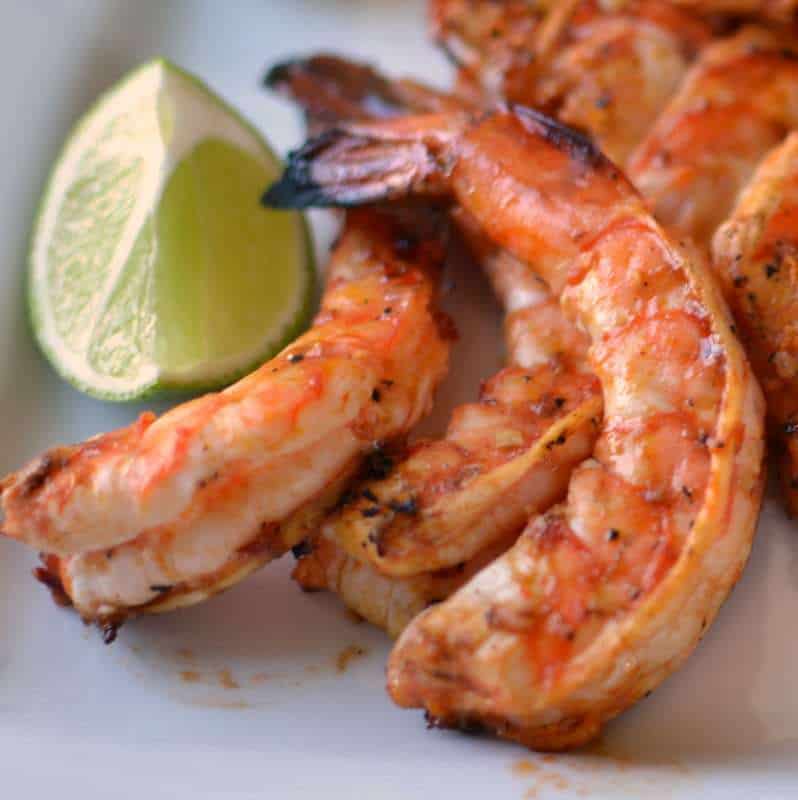 Succulent Grilled Chili Lime Shrimp
https://www.smalltownwoman.com/wp-content/uploads/2019/05/Beth-1.pdf