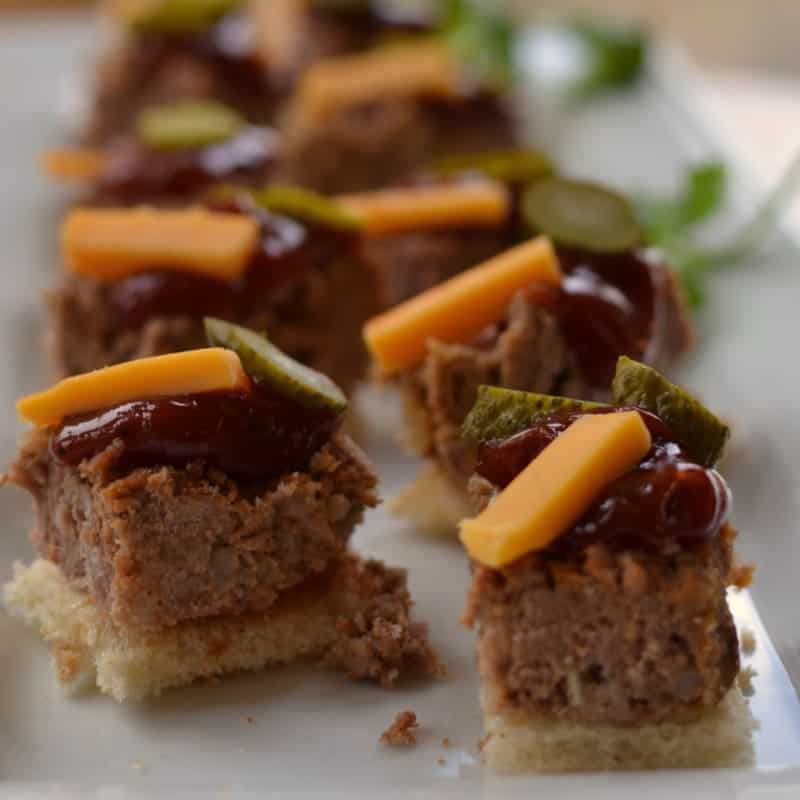 Are you a big party thrower? Do you wish you were a seasoned party hostess?  I love to entertain but often run short of the time and funds. There are just not enough hours in the day.  However I do still love it and will in my older years entertain quite frequently.  I took these Easy Mini Meatloaf Party Bites to my neighbors soiree over the weekend.  They were a big hit and oh so easy and cute.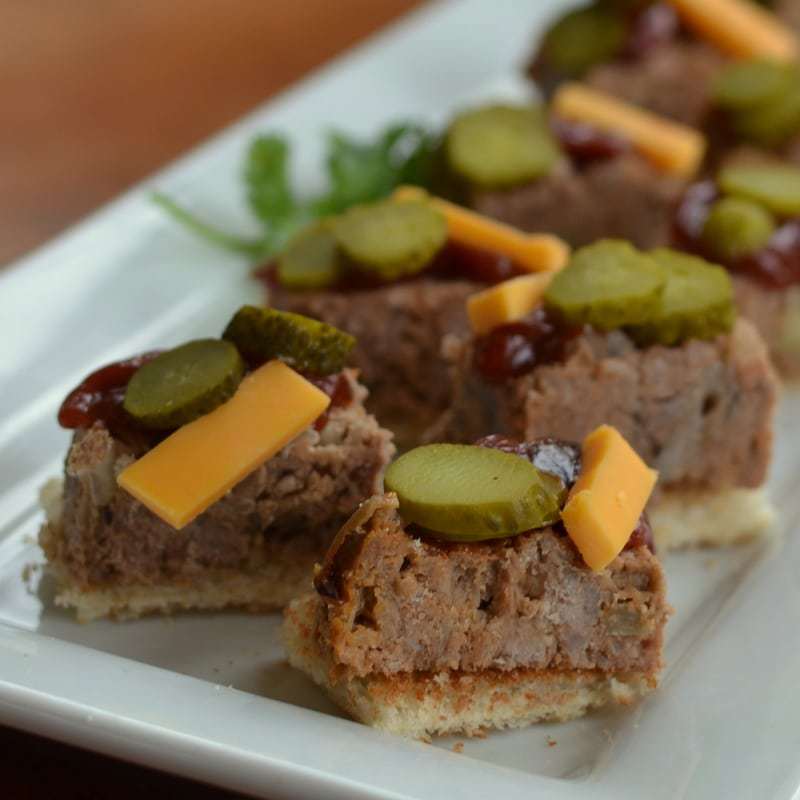 These delectable appetizers are bite size pieces of meatloaf placed on toasted bread and topped with a dollop of chipotle ketchup, pickles and cheese!  You can prepare and cook the meatloaf ahead of time.  You can mix the chipotle ketchup and slice the baby pickles and store in the refrigerator.   That makes assembly of these little cuties super easy!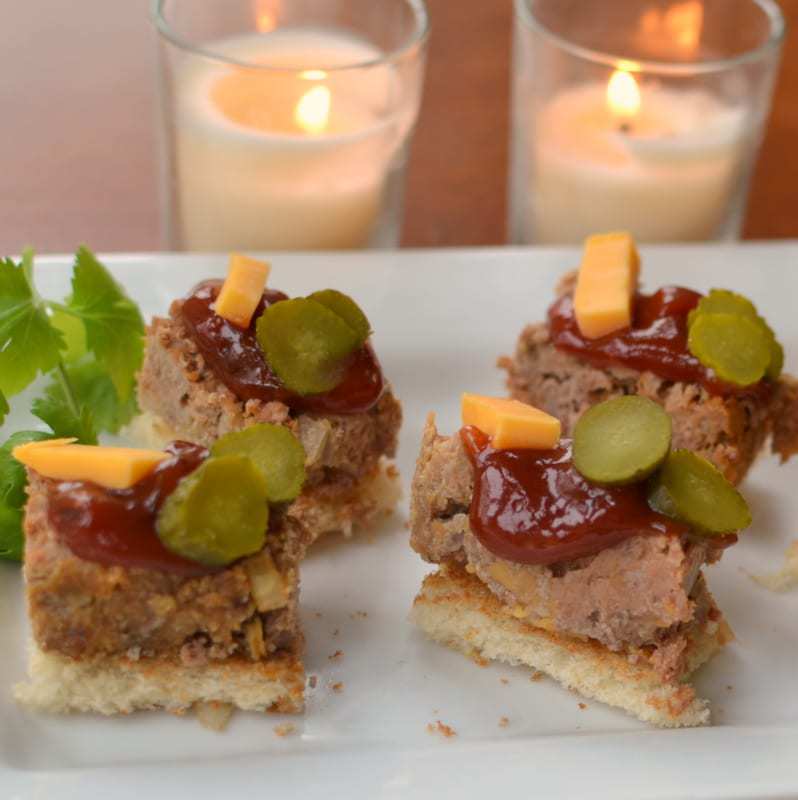 All that being said the true success of an appetizer is how fast it flies off the platter and into the mouths of your friends and family!!  That is why these should be called Speedy Gonzalez Easy Mini Meatloaf Party Bites!!!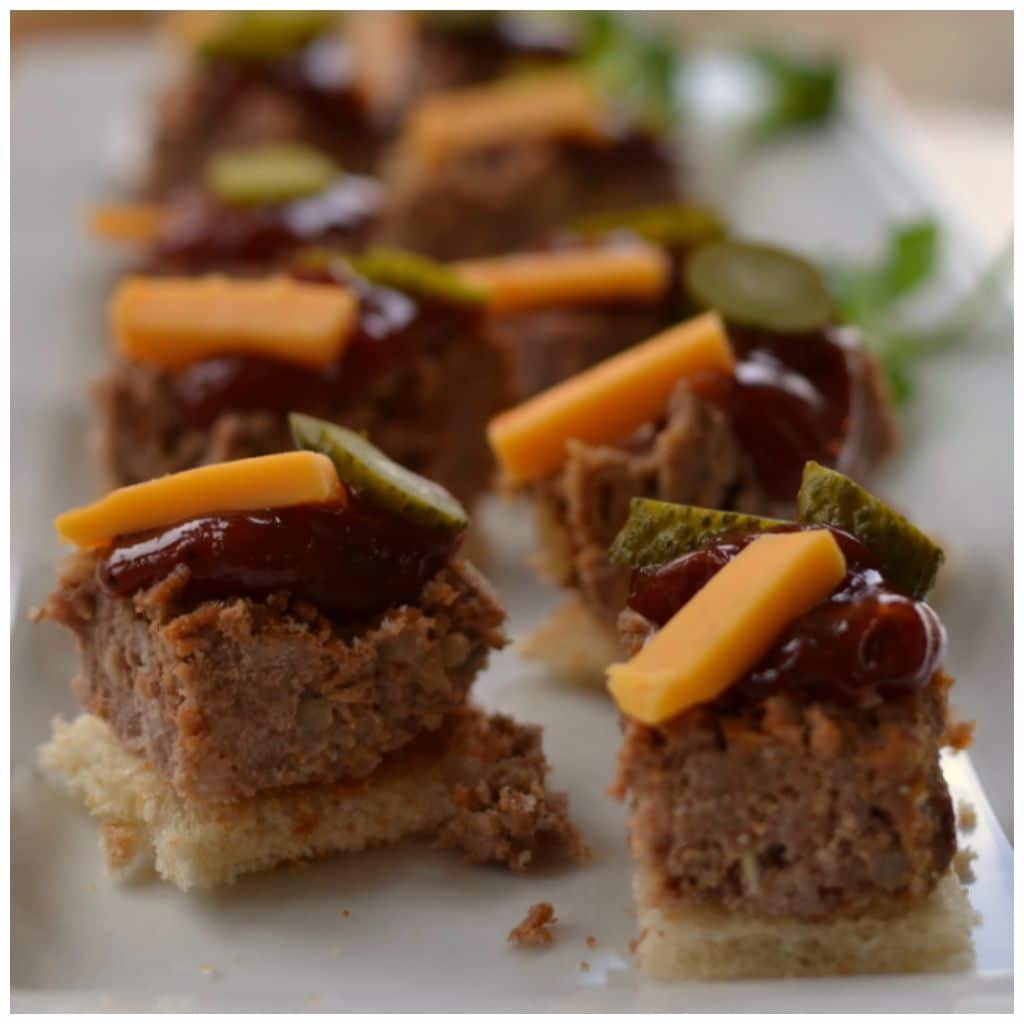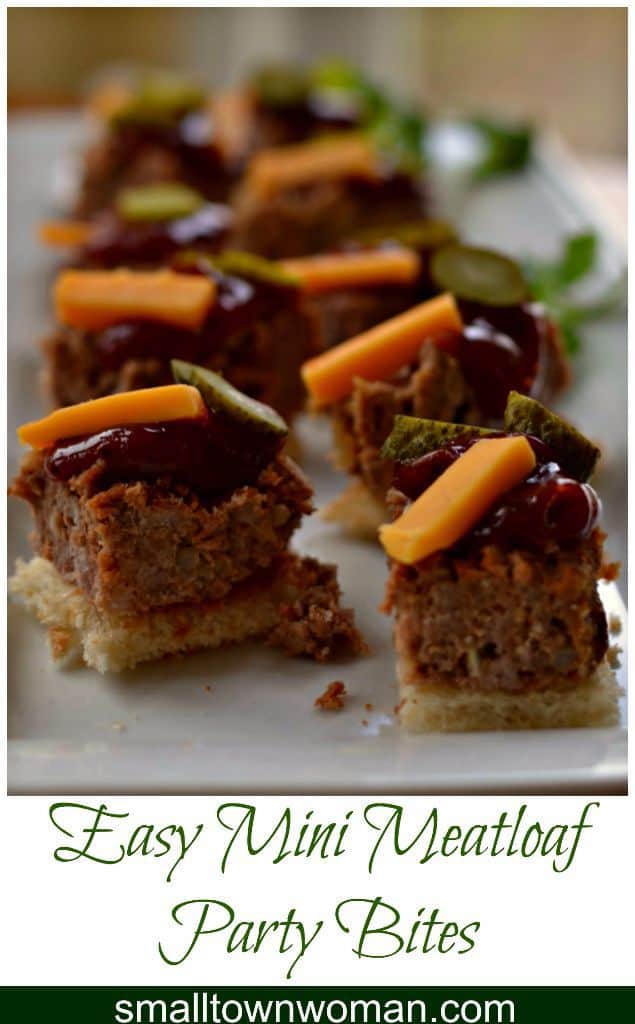 Print
Easy Mini Meatloaf Party Bites
Scale
Ingredients
1 lb ground beef
1/2 lb ground pork
1/2 medium onion finely minced
1/2 cup bread crumbs
1/3 cup Kansas City style barbecue sauce
1/4 teaspoon garlic powder
1 egg
1 cup ketchup
1 chopped chipotle chile from canned chipotles in adobo sauce
2 tablespoons adobo sauce from same can
10 slices white bread
8–10 baby kosher dill baby pickles sliced
1 slice american cheese sliced in very small slivers
Instructions
In medium bowl mix ground beef, ground pork, onion, bread crumbs, barbecue sauce, garlic powder and egg. In casserole dish mold meatloaf into a 3 inch wide by 3 inch tall rectangle. Don't worry if it is isn't perfect. If you have a mini loaf pan or a Glad-ware container about this size you can use it as a mold. Bake at 350 degrees for 1 hour. Cool meatloaf to room temperature.
In small bowl combine ketchup, chopped chipotle chili, and adobo sauce.
Toast bread. Divide meatloaf in 10 slices. Place each slice in center of one piece of toast. Cut off crusts and then divide into 4 equal quarters. Top with teaspoon of chipotle ketchup, pickle slices and cheese sliver. .
Notes
Makes 40 sandwiches.
Other appetizers you will love!!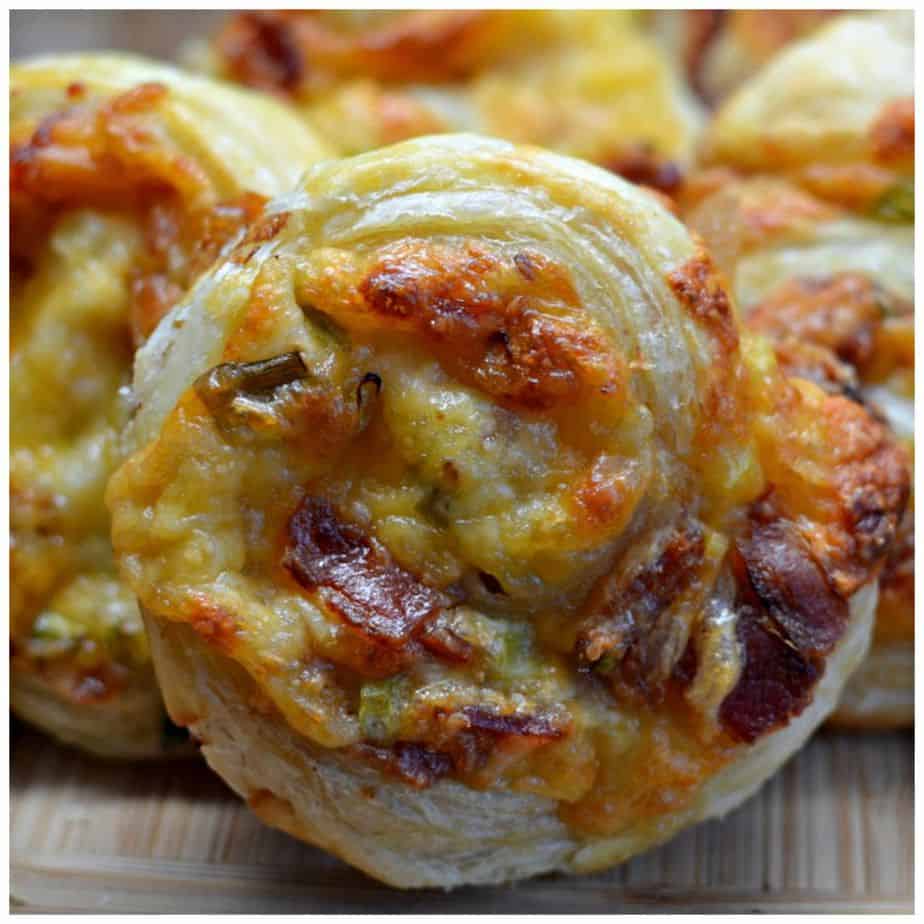 Triple Cheese & Bacon Pinwheels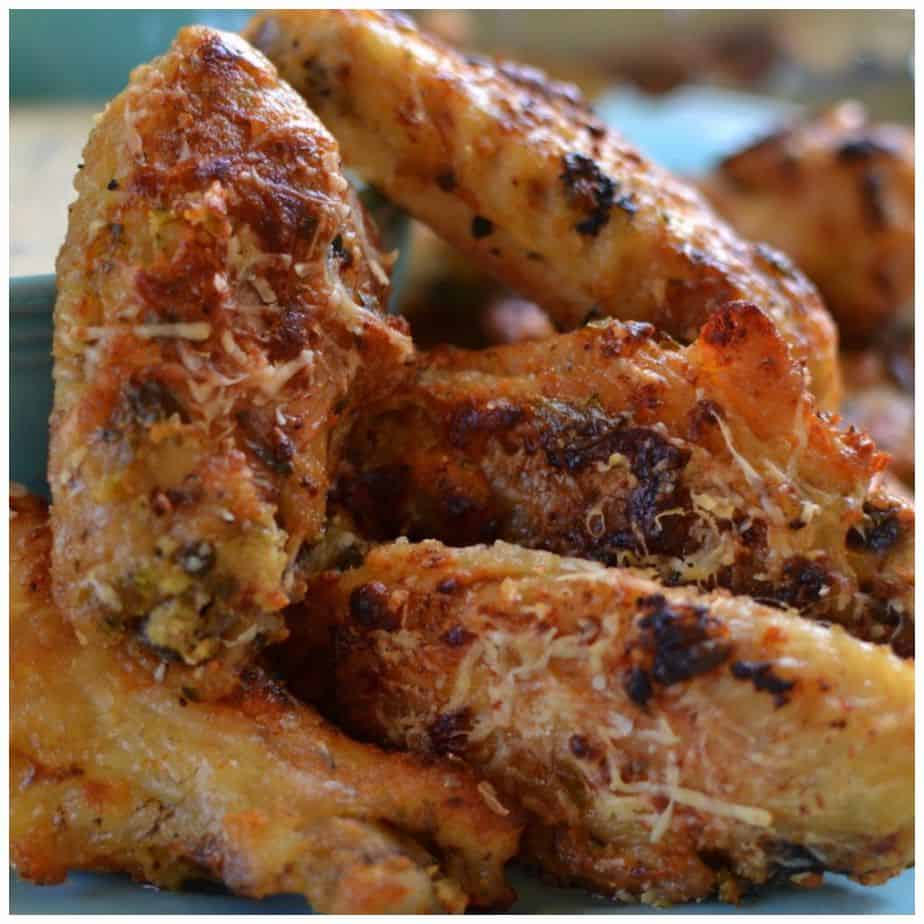 Parmesan Garlic Chicken Wings
https://www.smalltownwoman.com/wp-content/uploads/2019/05/Beth-1.pdf