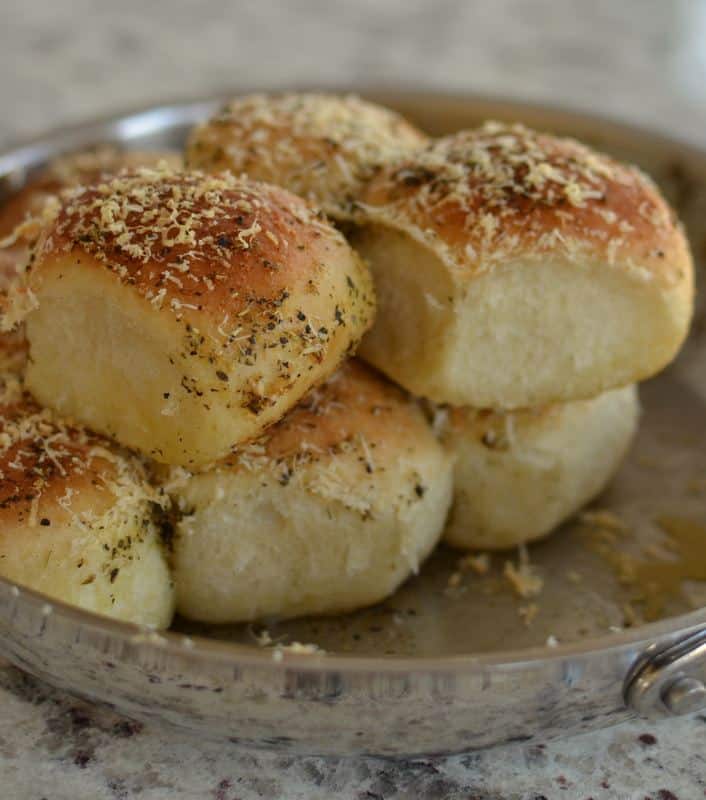 Boy this week has been quite hectic.  The contractors finished remodeling the kitchen and for that I am very thankful however I caught a virus that my son's class was passing around and that has really slowed me down. I have absolutely no time to be slowed down.   Life is really busy  There is laundry, house cleaning, cooking, work, kids events, kids homework, pets to take care and feed and so much more.  It is an endless whirlwind of activity.  Sometimes there is just so much that we need to get done that we must cut ourselves a little slack and take a few shortcuts. These Easy Parmesan Herb Skillet Rolls are the perfect answer to quick easy and delicious rolls.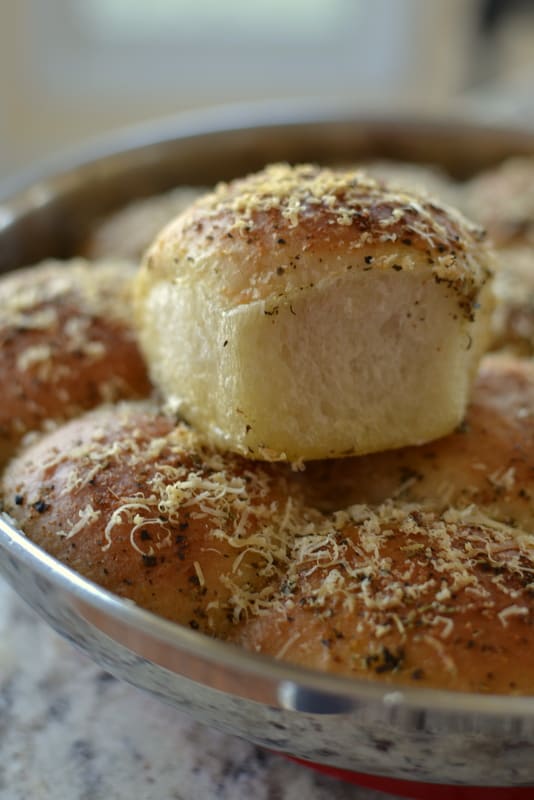 These delectable rolls take full advantage of Rhodes ready made frozen yeast bread roll dough.  It can be found in most grocery stores in the United States in the frozen food section.  Because they are frozen the recipe does require a little advance thought as the dough must rise before baking it but they are so easy even my tween son can handle this recipe. These Easy Parmesan Herb Skillet Rolls are brushed with the perfect blend of dried herbs, spices, butter and freshly grated Parmesan cheese.  They are the perfect accompaniment to 20 Minute Creamy Mushroom Chicken Pasta, Bacon Sausage Sun Dried Tomato Angel Hair Pasta and Pasta Milano.   They are terrific with this Cheesy Meatball Bake from my blogging friend Dinner at the Zoo!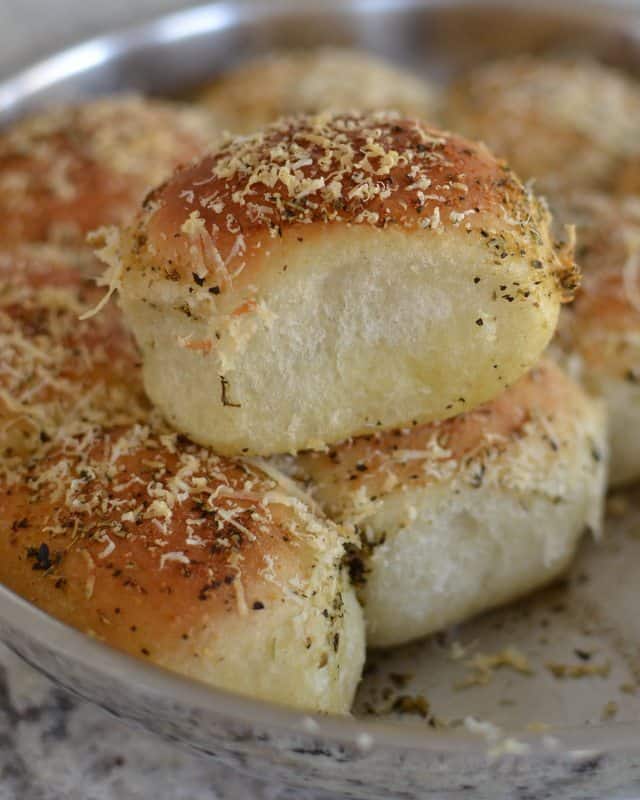 So if your week is kind of hectic, you caught the dreaded six grade disease or you just don't feel like dealing with the whole fresh dough thing than put these Easy Parmesan Herb Skillet Rolls on your menu tonight.  Your family will love them and you don't even have to tell them our little secret!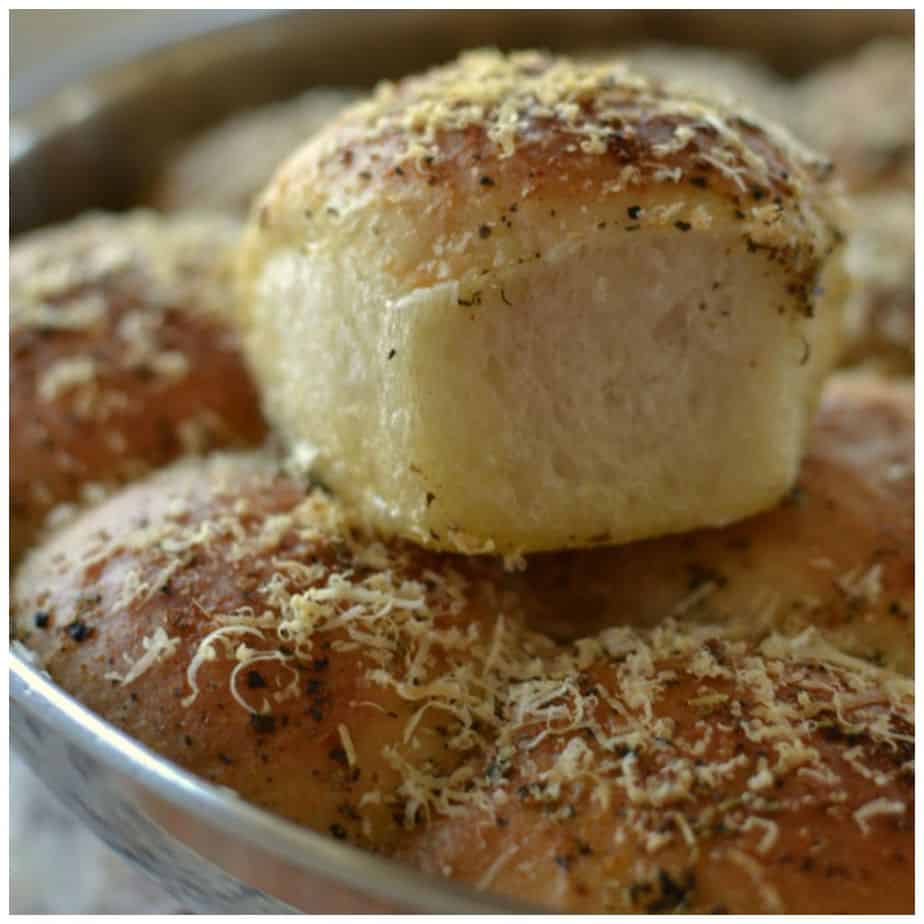 Other bread and roll recipes you will love!

Print
Easy Parmesan Herb Skillet Rolls
Scale
Ingredients
3 tablespoons butter
12 Rhodes frozen rolls
1/2 teaspoon garlic powder
1/2 teaspoon dried basil
1/2 teaspoon dried oregano
1/4 teaspoon salt
1/8 teaspoon ground thyme
1/8 teaspoon crushed rosemary
1/4 cup freshly grated Parmesan cheese
Instructions
Melt 1 tablespoon butter in 10 inch ovenproof skillet. Remove from heat and allow to cool for 10 minutes. Add Rhodes rolls spaced evenly apart. Cover with plastic wrap sprayed with nonstick cooking spray and allow to rise to double in size; 3-5 hours depending on the temperature of the kitchen.
In small bowl melt remaining butter and stir in garlic powder, basil, oregano, salt, thyme and rosemary. Brush rolls with butter mixture. Bake for 10 minutes. Remove from oven and sprinkle with Parmesan cheese. Bake additional 5-10 minutes or until golden brown.
Other delicious bread recipes you will love!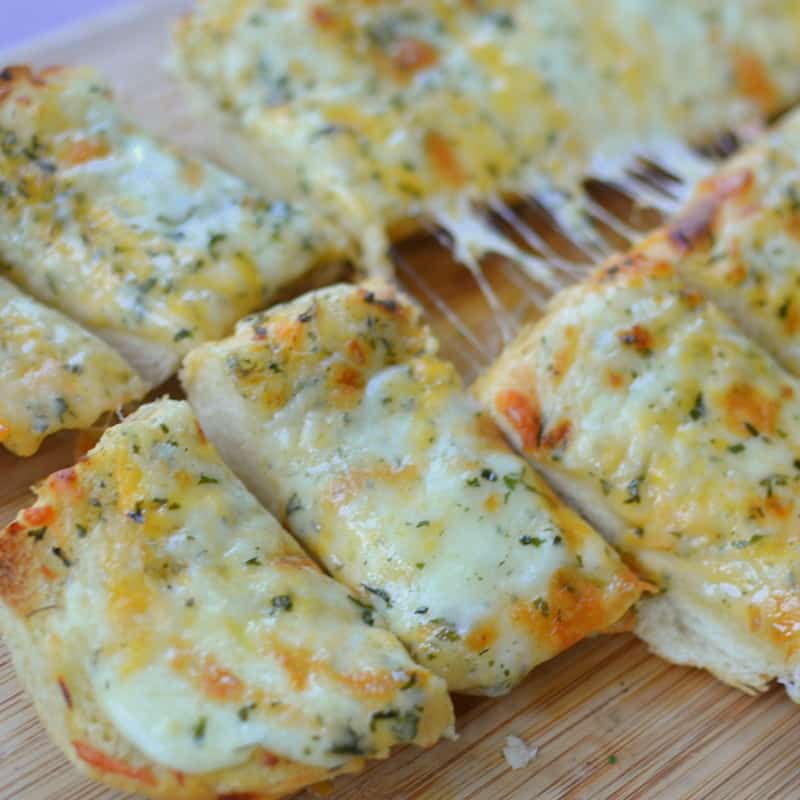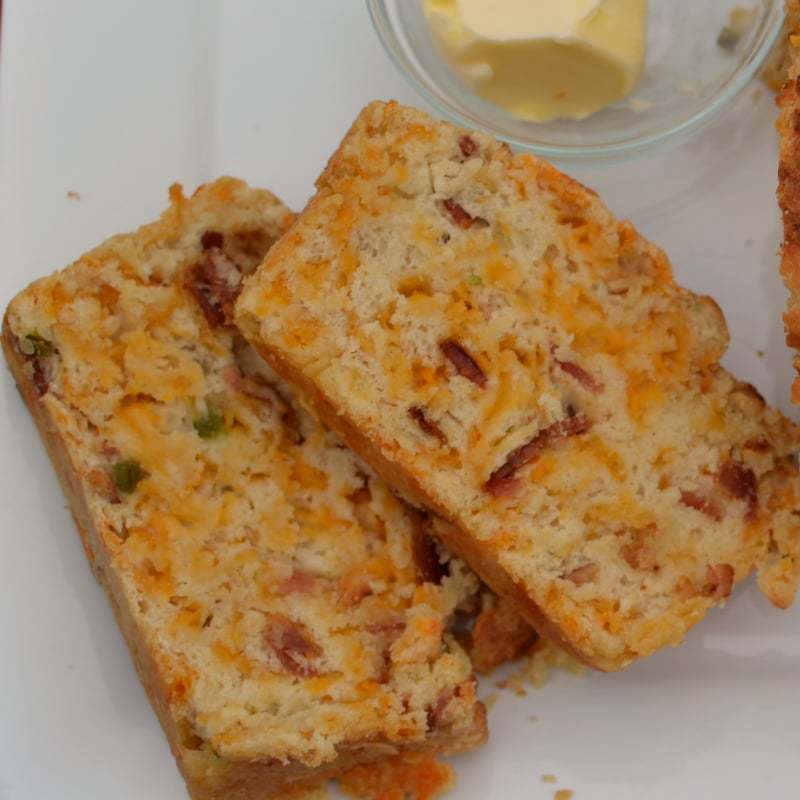 https://www.smalltownwoman.com/wp-content/uploads/2019/05/Beth-1.pdf
Reader Interactions