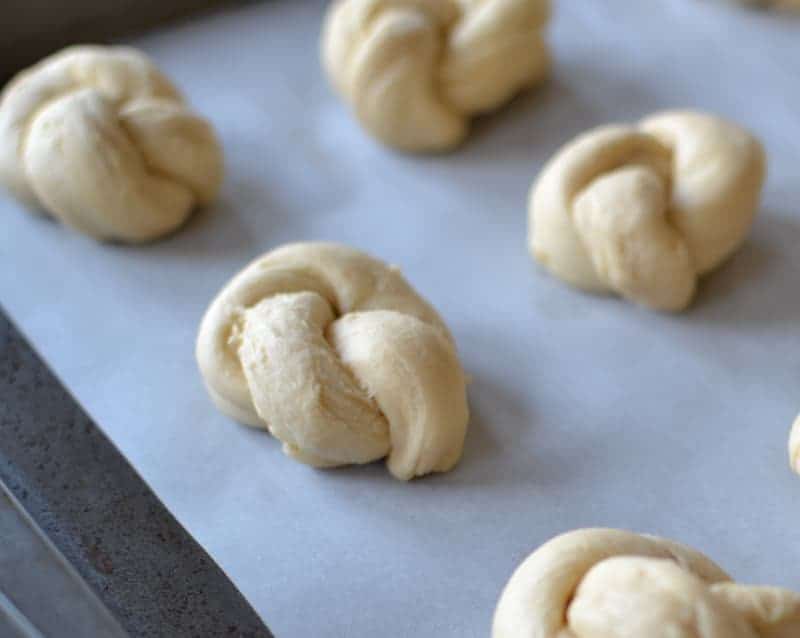 These Easy Pepperoni Cheddar Garlic Knots are prefect for holiday parties from New Years Eve to 4th of July. They make perfect game day appetizers or lunch for the kiddos on the weekend! Kids love anything with cheese and pepperoni.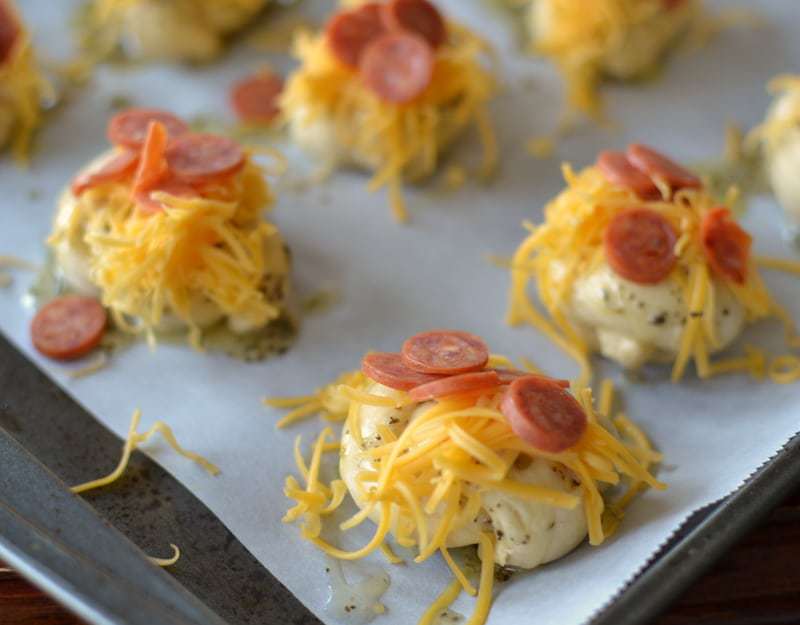 They are so quick and easy as the recipe calls for canned refrigerated biscuit dough. Yes this is one of those easy recipes that we call semi-homemade. Sometimes life just calls for quick easy recipes that can be put together in just a few minutes and that family and friends love. The biscuit dough is simply rolled out like a snake. I am sure you remember doing that as a kid with play dough…which has been around a lot longer than I have. Then you just take the dough and tie it into a loose knot and tuck the ends under.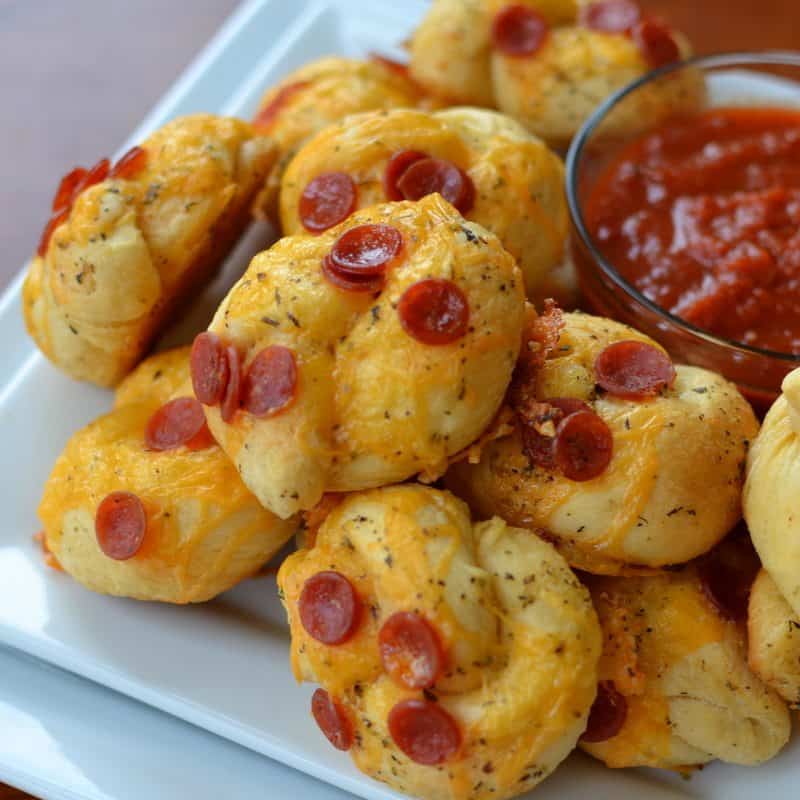 These little yummies are then topped with a special blend of butter and spices cheddar and baby pepperoni. You can pile on the cheddar and the pepperoni as high as you can get it or you go with a modest amount.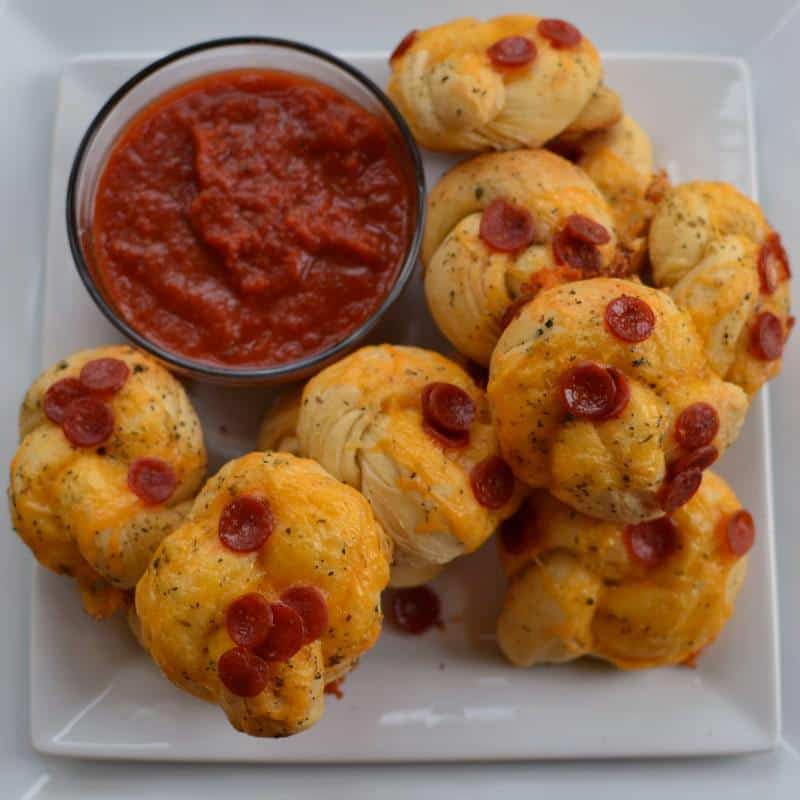 Serve with marinara on the side or get really crazy and mix marinara with ranch dressing. May not be the healthiest of choices but it sure does taste good.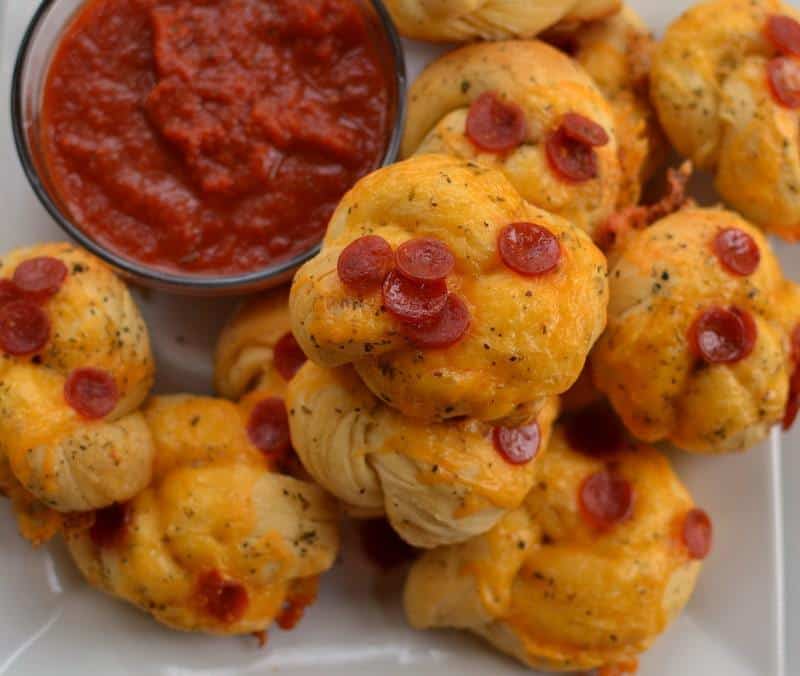 I sure hope you enjoy these tasty little numbers as much as we do. Bake some up this week for your critters. They will love them and remember the cook has first dibs…always.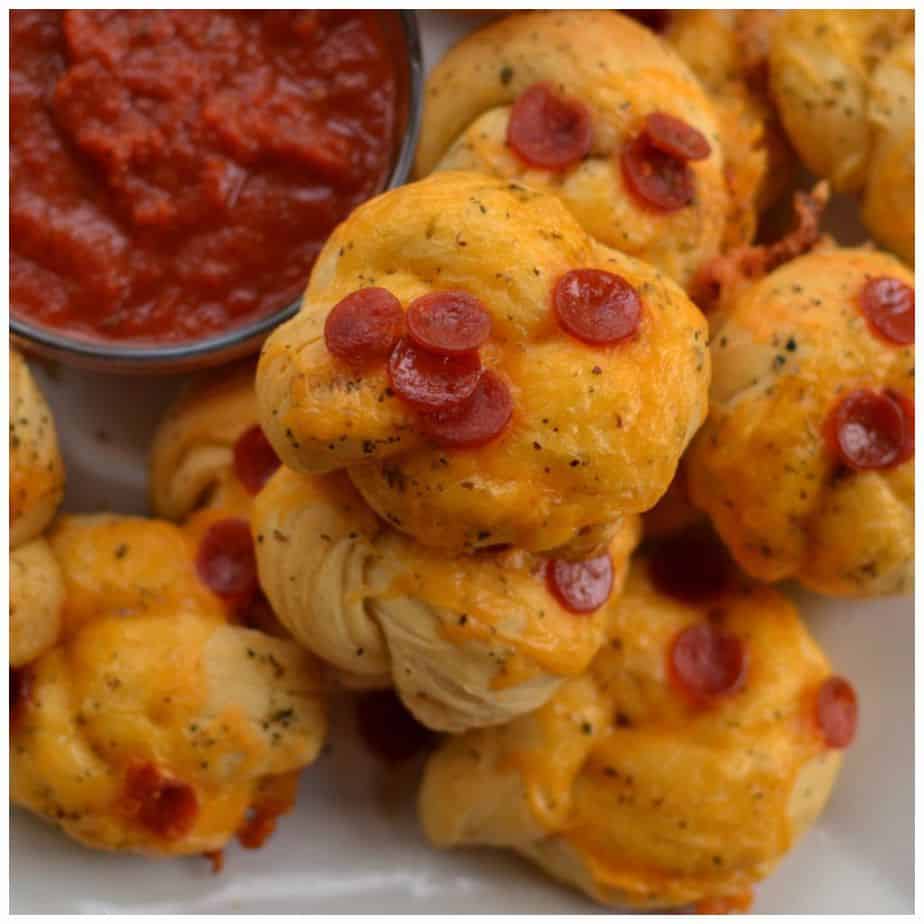 Easy Pepperoni Cheddar Garlic Knots
Ingredients
4 tablespoons butter melted
1/2 teaspoon basil
1/2 teaspoon oregano
1/2 teaspoon garlic powder
1 can (16.3 ounce) Pillsbury Grands Biscuits
1 cup cheddar finely shredded
1/3 cup mini pepperoni
1 cup marinara sauce
Instructions
Preheat oven to 400 degrees. Cover large cookie sheet with parchment paper.
In small bowl combine butter, basil, oregano and garlic powder; set aside. Cut biscuits in half and roll out using the palm of your hand; in a snake shape to 6-7 inches in length. Tie in a knot tucking the ends under and place on cookie sheet about 1 1/2 inches apart. Stir butter mixture again and brush over the knots. Top with cheddar cheese and mini pepperoni.
Bake for 10-12 minutes or until cheese is melted and bottoms are lightly browned.
Serve with marinara on the side.
https://www.smalltownwoman.com/easy-pepperoni-cheddar-garlic-knots/
Other recipes you will love!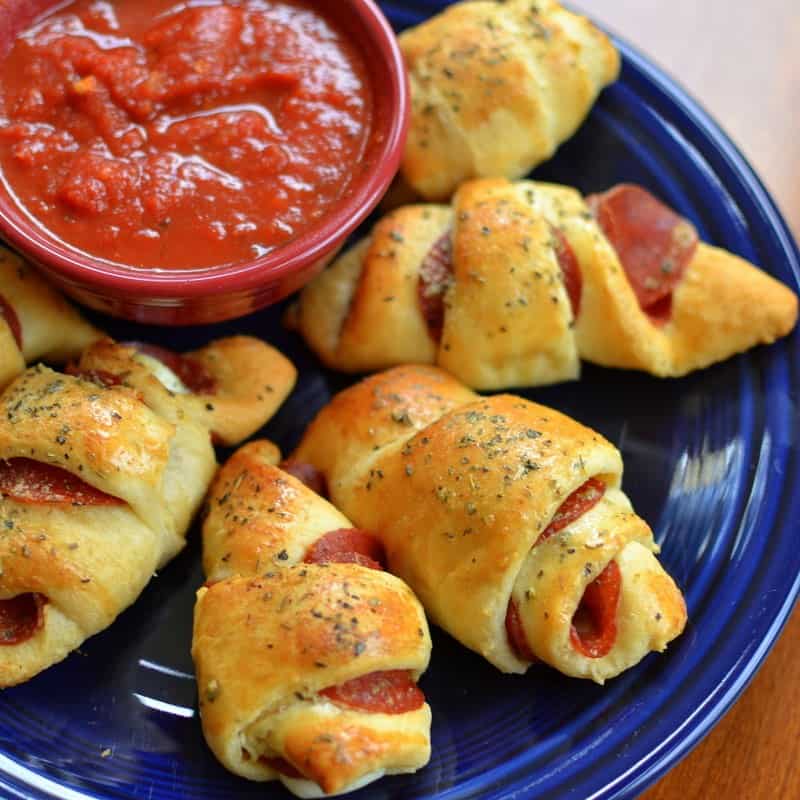 Easy & Kid Friendly Mozzarella Pepperoni Croissants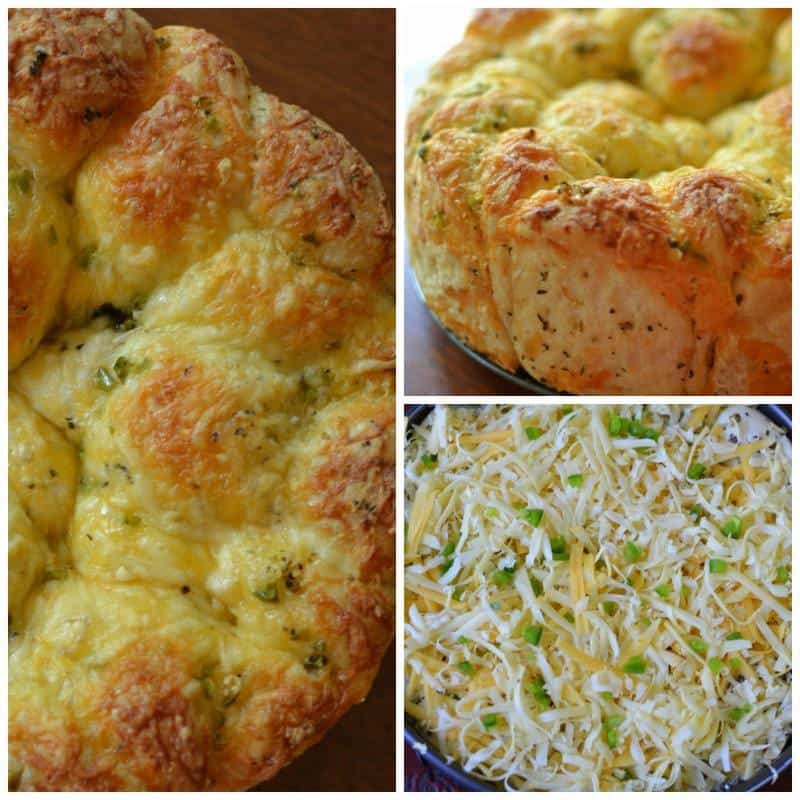 Jalapeno Cheddar Pull Apart Bread