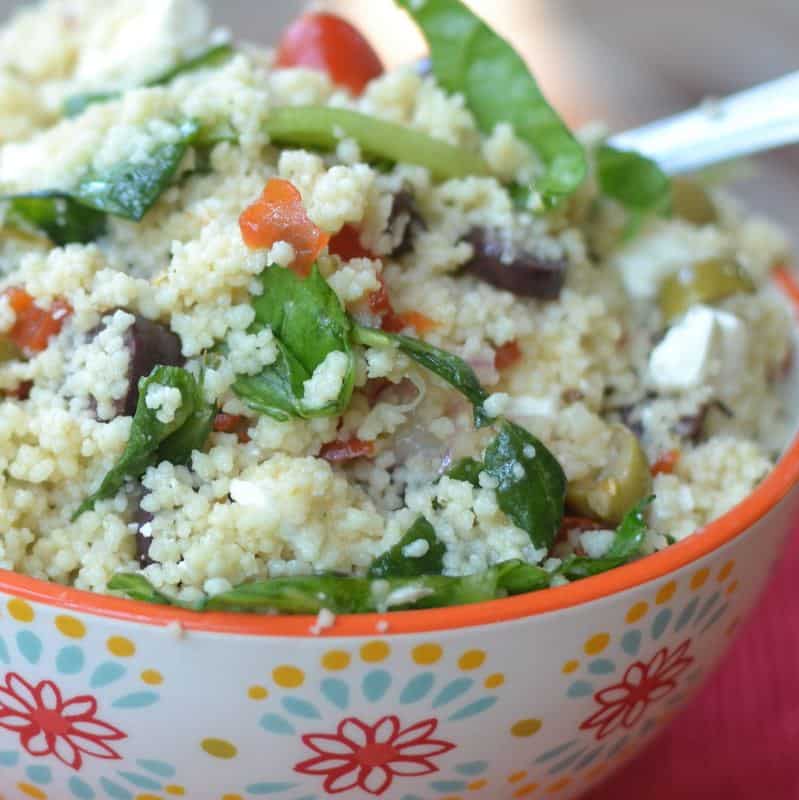 Wow the year is already flying be. Seems like it was just Valentines Day last week and now I am sitting at my computer typing this up and it is Mother's Day. The kids are out of school in just two weeks and summer is upon us. It is very quiet in the house as the whole family is sleeping even the dog. I can hear the low rumble of the air conditioner and the patio is looking awful inviting. The sun is bright and the sky looks crystal clear. Happy Mother's Day to all you hard working women out there that take care of your families with love and constant care. Not sure where the world would be without you.
Summer is here and with it comes so many wonderful recipes. Not to mention the fabulous entertaining with friends and family. I love the fact that people start to come out of their houses to work their gardens and mow their lawns and they end up chitchatting with their neighbors. Next thing you know they are coming over on Saturday night for some barbecue and a cold one. Speaking from experience you can never have to many great cool summer salad recipes. Have you tried my Bacon Egg Lettuce Tomato Pasta Salad, Cucumber Salad with Lime Vinaigrette or Broccoli Bacon Cheddar Salad? My latest creation is this Easy Summer Couscous Salad!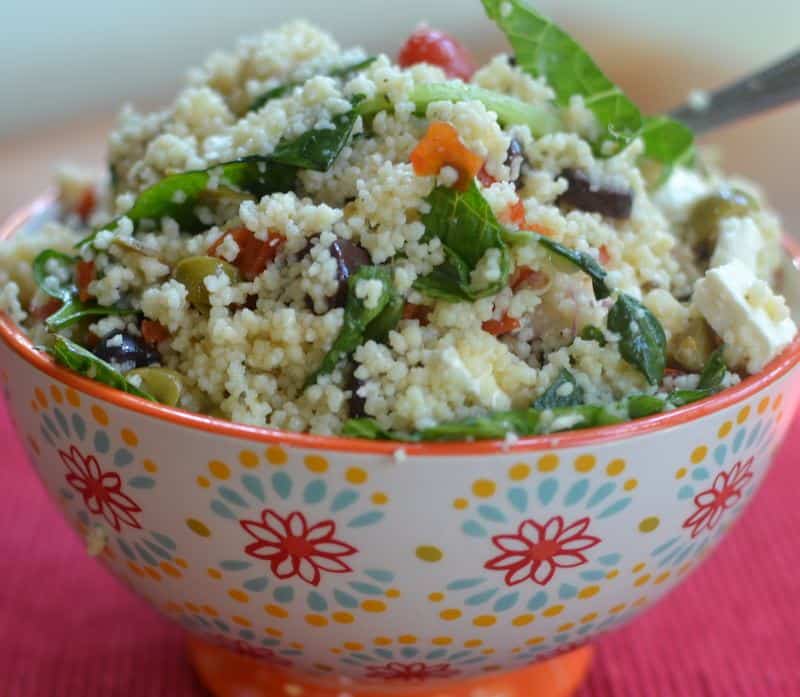 Are you planning a summer get together or two or five? Don't let the season slip by! I have done that too many times only to regret it later. Well plan something now and put this Easy Summer Couscous Salad on your list. It is a combination of couscous, olives, tomatoes, spinach, feta cheese and a mouthwatering lemon Dijon garlic vinaigrette.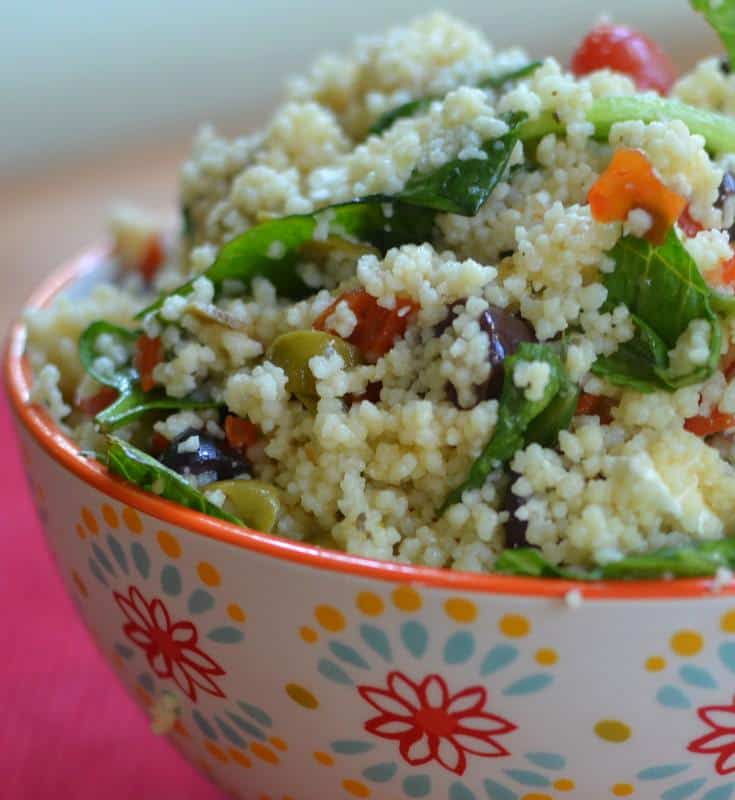 This Easy Summer Couscous Salad is so delectable and easy that you don't have to wait for a party to enjoy it. It is a weekend favorite of our and even easy enough to prepare during the week. The vinaigrette can be made ahead of time so you can enjoy more of the wonders of season like beautiful long leisurely nights with magnificent sunsets.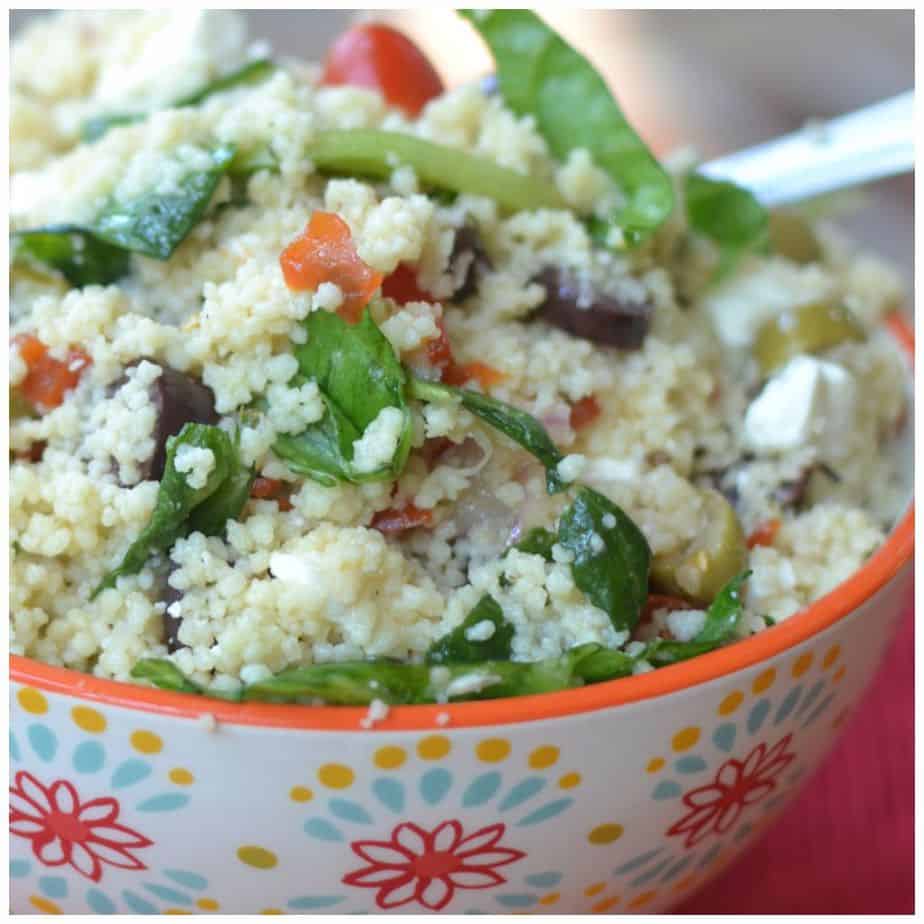 Easy Summer Couscous Salad
Scale
Ingredients
Dressing
1/4 cup cider vinegar
2 cloves garlic crushed
1 tablespoon Dijon mustard
1 teaspoon dried oregano
1 tablespoon lemon juice
1 tablespoon honey
2 tablespoons olive oil
Couscous Salad
1 (10 ounce) box uncooked couscous
2 cups low sodium chicken broth
1 tablespoon olive oil
1/4 cup finely chopped red onion
1/2 cup kalamata olives
1 1/2 cups sliced grape tomatoes
3 cups baby spinach
2/3 cup sliced green olives with minced pimentos
1 cup feta crumbles
Fresh ground black pepper to taste
Instructions
In small bowl whisk together cider vinegar, garlic, mustard, oregano, lemon juice and honey. Slowly drizzle in olive oil whisking constantly.
In medium saucepan bring chicken and olive oil to a boil. Stir in couscous. Cover and remove from heat. Let stand for five minutes and fluff with a fork. Allow to cool for 20 minutes.
In medium bowl combine couscous, red onion, kalamata olives, grape tomatoes, baby spinach, green olives and feta crumbles. Whisk vinaigrette one more time and drizzle over salad. Stir gently to combine. Add fresh ground black pepper to taste.
Other delicious summer salad recipes you will love!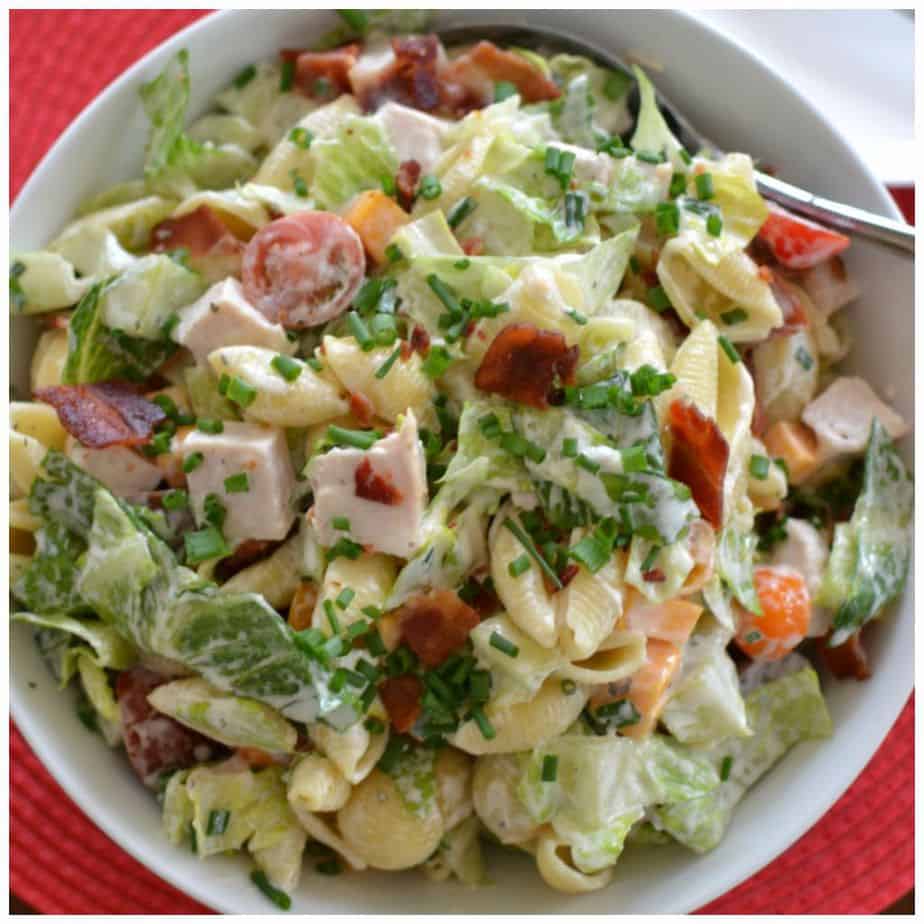 Quick Easy Turkey Club Pasta Salad
https://www.smalltownwoman.com/wp-content/uploads/2019/05/Beth-1.pdf