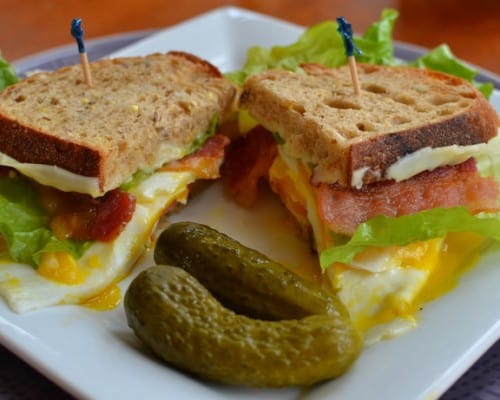 I love breakfast sandwiches Ones where the mayo, eggs, cheeses and other goodies are all melded together between two delicious pieces of toast! I made them this weekend. I had not made them in a while. I had forgotten how wonderful they are.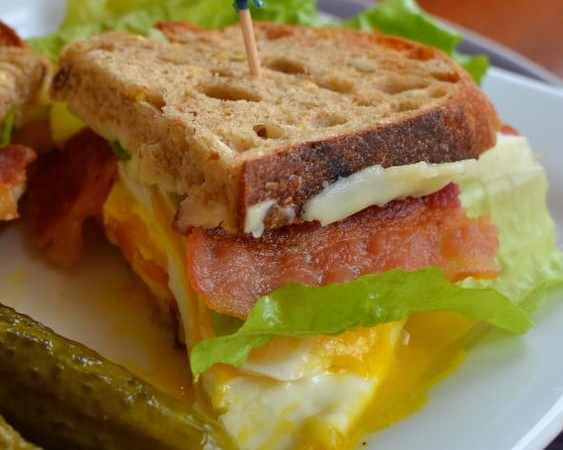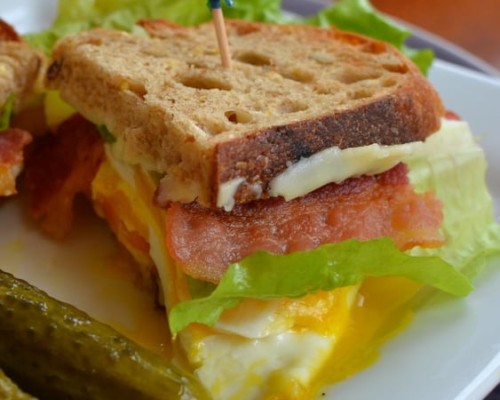 These are so simple to make. You can put them together in about 10-15 minutes. Don't worry you can thank me later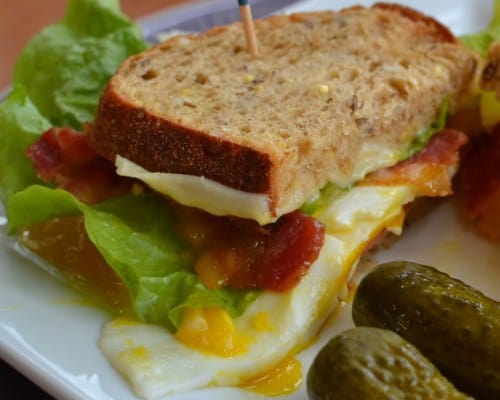 Enough is enough! I got to go eat!
Egg, Bacon, Lettuce and Tomato Sandwiches
Scale
Ingredients
4 slices pumpernickel, rye or wheat
4 slices crispy bacon
4 slices American cheese
Mayonnaise
Baby Spinach or Leaf Lettuce
Tomato thinly sliced
4 eggs
Butter
Instructions
Lightly toast two bread slices.
Melt a tablespoon of butter in a nonstick skillet. Add two eggs until whites are set. Flip over and cook on other side for about 15-20 seconds. Remove from heat and cover the pan lightly with aluminum foil.
Top each slice of toast with one piece of cheese. Microwave for 15 seconds to melt. Spread each side with a little mayo. Add two pieces bacon to one of the slices of toast. Add the lettuce and tomatoes. Top with the two eggs over easy. Slice in half and enjoy. Repeat procedure for second sandwich.
Notes
This recipe is for two sandwiches.
https://www.smalltownwoman.com/wp-content/uploads/2019/05/Beth-1.pdf