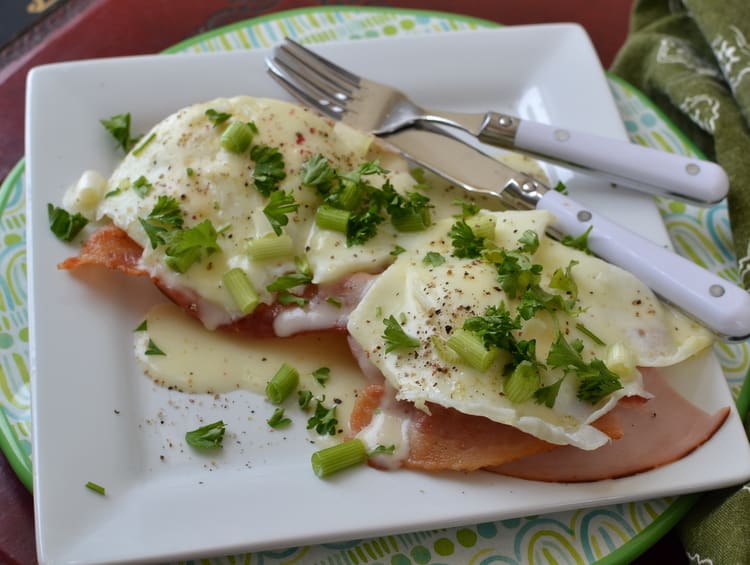 I love breakfast! I love eggs. I simply adore them. There are so many good ideas for breakfast recipes and so little time!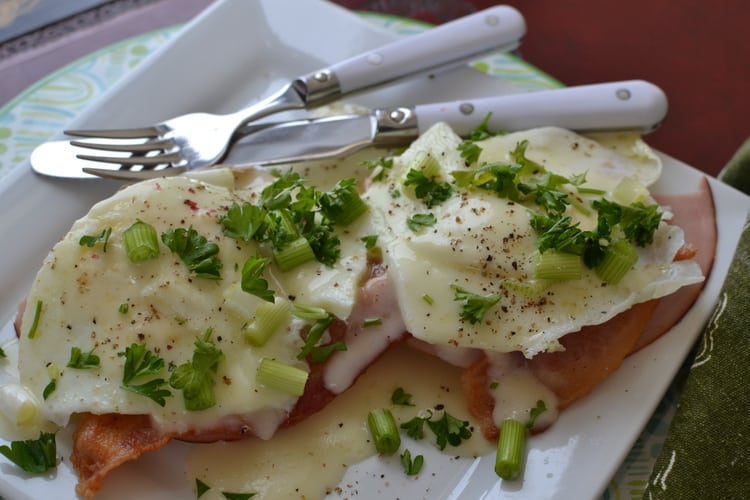 If you love eggs as much as I do then you are exactly where you are supposed to be! I have so many great recipes you will find yourself cooking eggs for dinner! Now there is nothing wrong with that! Besides that I heard something the other day that this cholesterol thing has been overblown for years and years! Yeah! More eggs for me!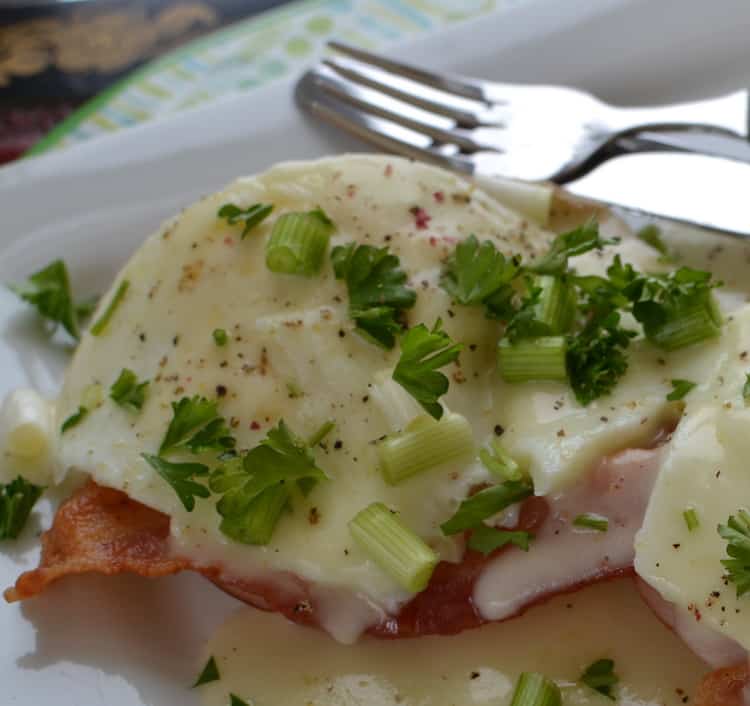 This recipe is easy and delicious! Who could ask for more? Have I mentioned how much I love eggs?
Print
Eggs & Bacon in Cheddar Sauce
Scale
Ingredients
1 tablespoon butter
1 tablespoon flour
3/4 cup milk
1 cup shredded sharp cheddar
4 slices crispy cooked bacon
4 thin ham slices
4 eggs
2 English muffins
2 green onions
Fresh Parsley
Salt & Pepper
Instructions
Melt butter in small saucepan over low heat. Whisk in flour and cook for 15 seconds. Add milk and whisk until thickened over low heat. Add cheese and stir until melted and creamy. Cover and keep on very low stirring occasionally to keep from scalding the bottom.
Cook eggs over easy.
Toast English muffins. Stack each side with 1 piece of ham, 1 piece of bacon and 1 egg. Drizzle with melted cheddar sauce. Using kitchen scissors sprinkle with pieces of fresh parsley and green onions. Salt & pepper to taste.
https://www.smalltownwoman.com/wp-content/uploads/2019/05/Beth-1.pdf