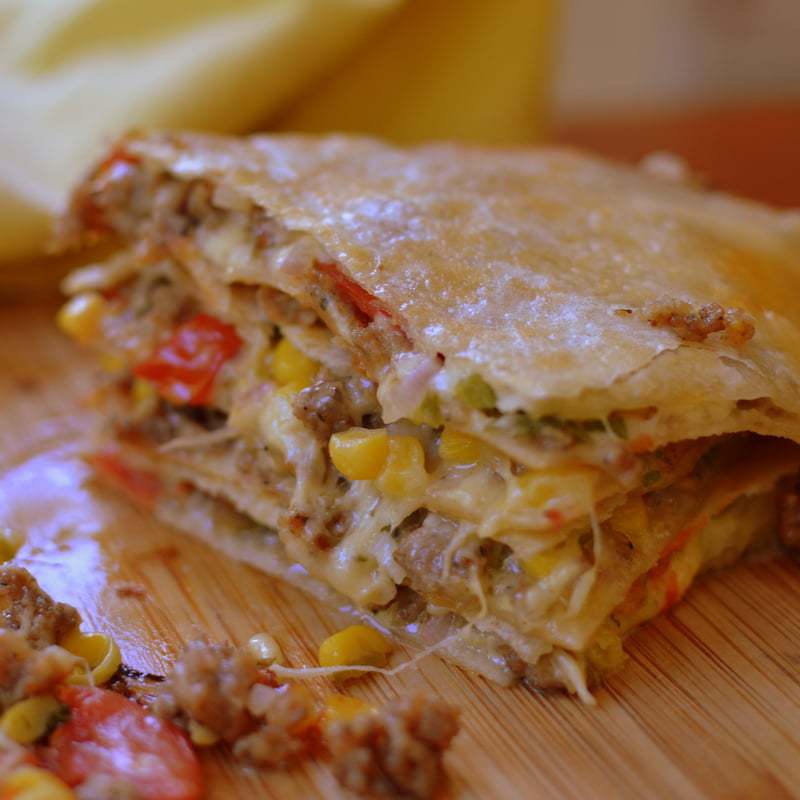 I have no doubt that Mexican cuisine is one of the most popular cuisine choices in the United States. Tacos, enchiladas, quesadillas and burritos are just some of my favorites. I mean honestly who doesn't love taco night? It is no wonder that I created this Fiesta Quesadilla. It is full of so much flavor. It starts by combining corn, tomatoes, red onions, jalapenos and cilantro in an easy to prepare salsa. You can add the salsa to the quesadilla while it is cooking or serve it on the side. I like mine right inside where everything is warm and gooey!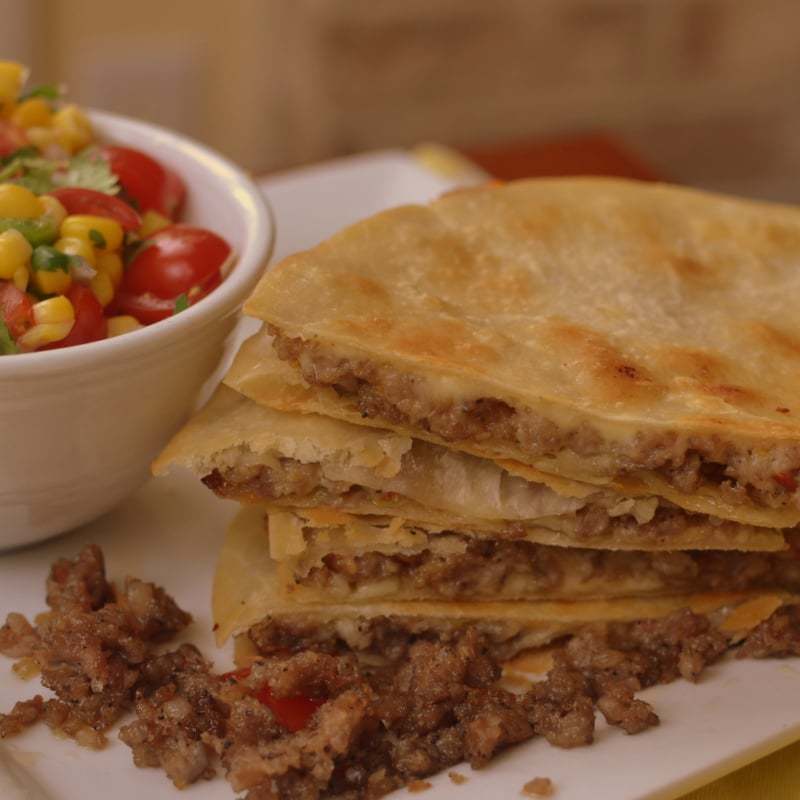 Maybe you are one of those anti-food touching nuts and you want your salsa on the side. No problem at all. Mix the salsa up in a bowl and serve it on the side. As I always say do what you dig. Life is short make it your happy food.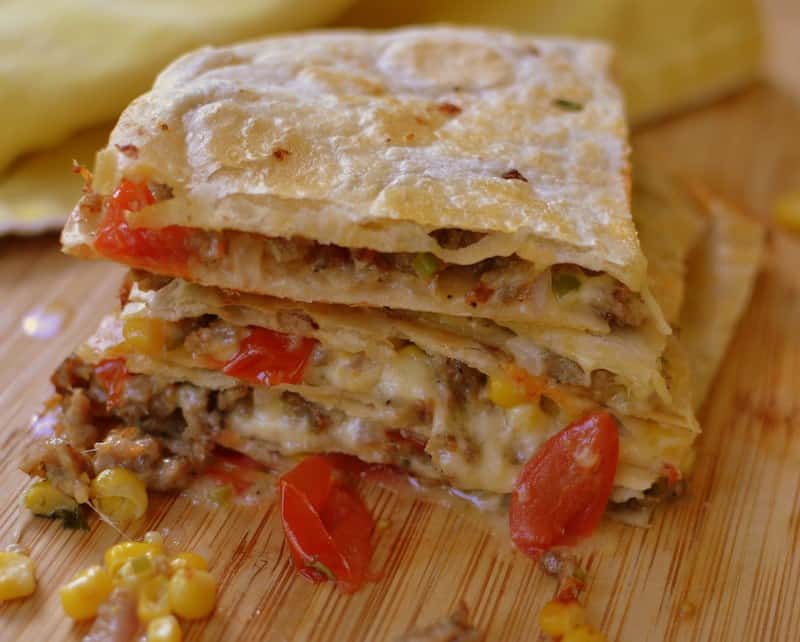 These are so divine. You will want to make one for your sweetie too! My honey likes his goodies in the quesadilla as well. Mu daughter not so much. She is one of those cilantro hating fools. You guys know who you are!! LOL!!
Fiesta Quesadilla
Scale
Ingredients
1 can corn drained
1 cup grape tomatoes quartered
3 tablespoons minced red onion
2 –3 tablespoons finely minced jalapeno
1/4 cup chopped fresh cilantro
1 tablespoon lime juice
1 lb ground pork sausage
1 cup shredded Pepper Jack
1 cup shredded Gouda
8 flour tortillas (8 inch)
Instructions
In small bowl combine corn, grape tomatoes, red onion,, jalapeno, cilantro and lime juice. Set aside.
Brown sausage in a non stick skillet over medium heat. Remove sausage from pan. Add one tortilla, layer with 1/4 of the cooked sausage, 1/4 cup of the Pepper Jack, 1/4 cup of the Gouda and another tortilla. Cook until lightly browned. Flip and cook until light browned on the other side. Serve immediately.
Other scrumptious quesadillas!!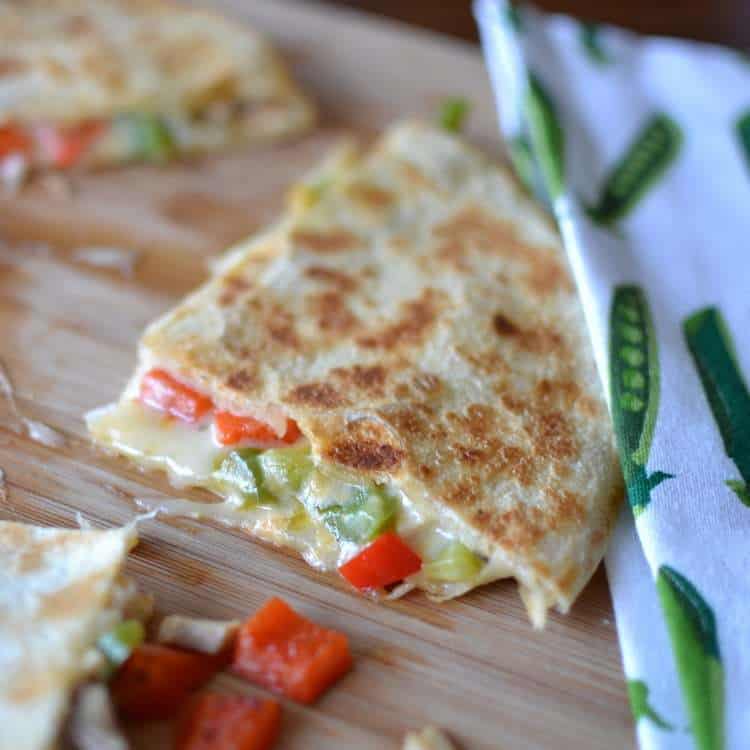 Chicken Pepper Jack Quesadilla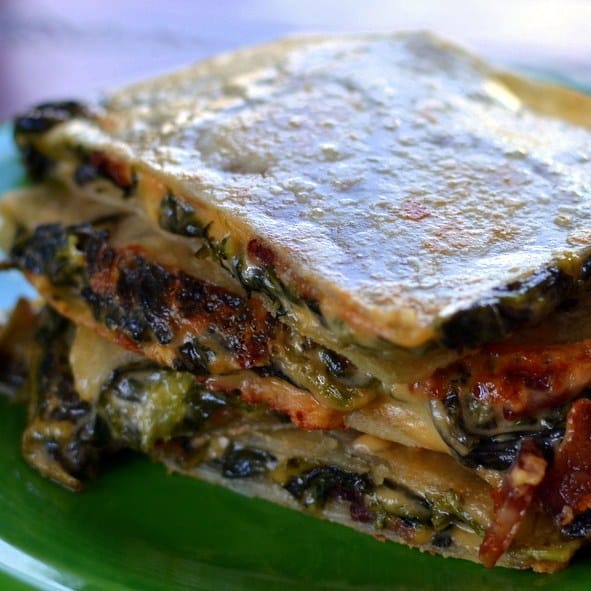 https://www.smalltownwoman.com/wp-content/uploads/2019/05/Beth-1.pdf