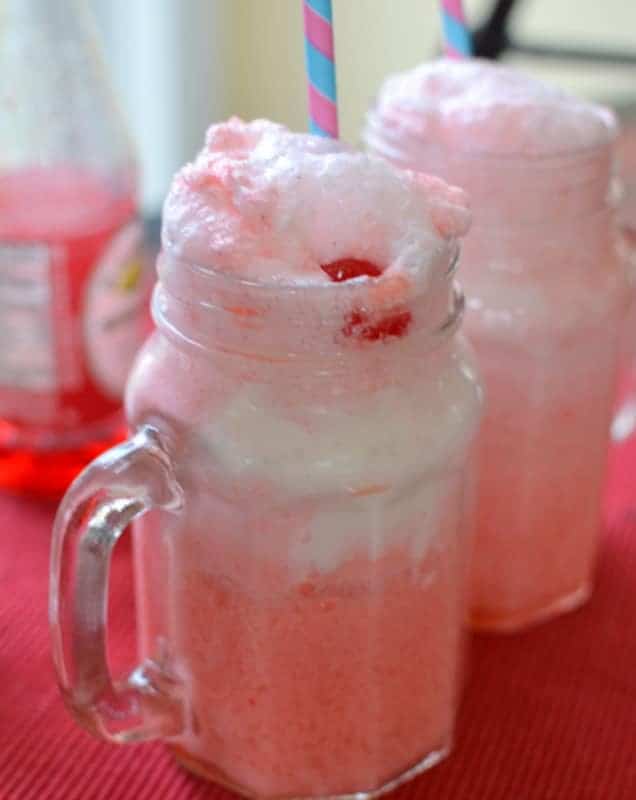 Did you ever have a Shirley Temple?  I am sure that most of you have!   I remember ordering them when my Mom & Dad would take us out to eat at fancy restaurants.  I have fond memories of my parents love of great food and good service.  They would have their adult beverages and we would have what was commonly referred to as Kiddie Cocktail also known as a Shirley Temple.  We really thought we were the cats meow, far out and first class.
Now these Five Minute Shirley Temple Floats can be enjoyed from the little guys all the way to the old folks.  Nothing like a little cherry juice inspired lemon lime soda float to bring back great memories and good times.  Need a little adult inspiration add a jigger of vodka and call it a Dirty Shirley Temple Float.  Just make sure that you keep enough straight ones around for the kids.  They will devour them.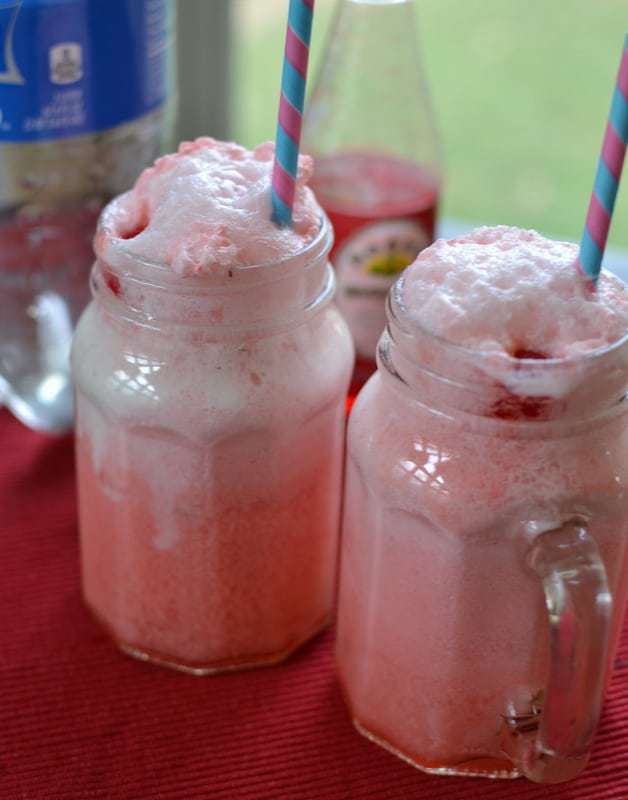 They love them.  I can hear the sound of their slurping straws right now!  They suck the life right out of them….even faster than a Root Beer Float!  Just try it and you will see the same result.  Make yourself an adult version because they are even more delicious!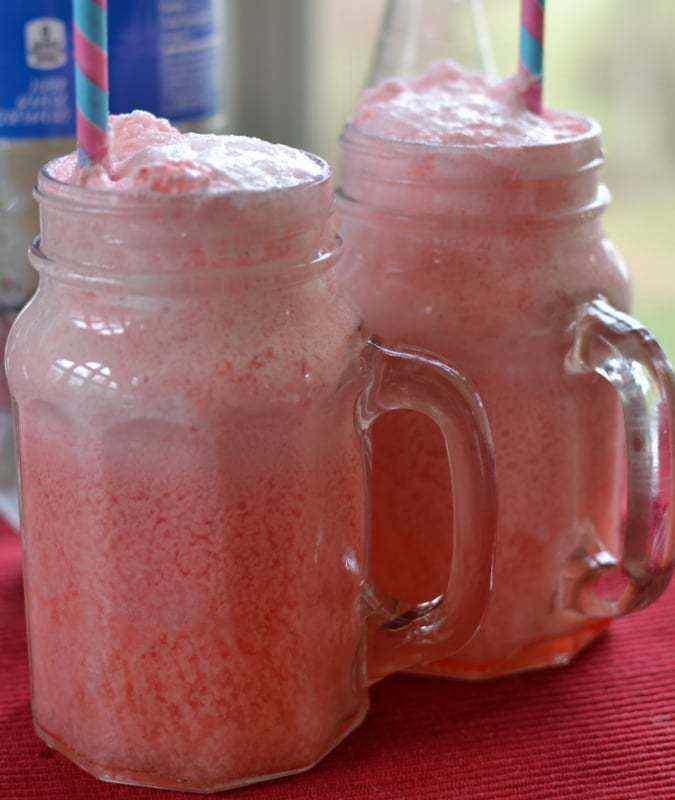 These Five Minute Shirley Temple Floats can be made with little or no mess.   There is no blender necessary.  You can even wing it as you go!  If you are pretty good at estimating measurements than make them on the fly.  They are incredibly difficult to mess up!   These Five Minute Shirley Temple Floats are delicious, dependable and oh so cute!  You can't go wrong!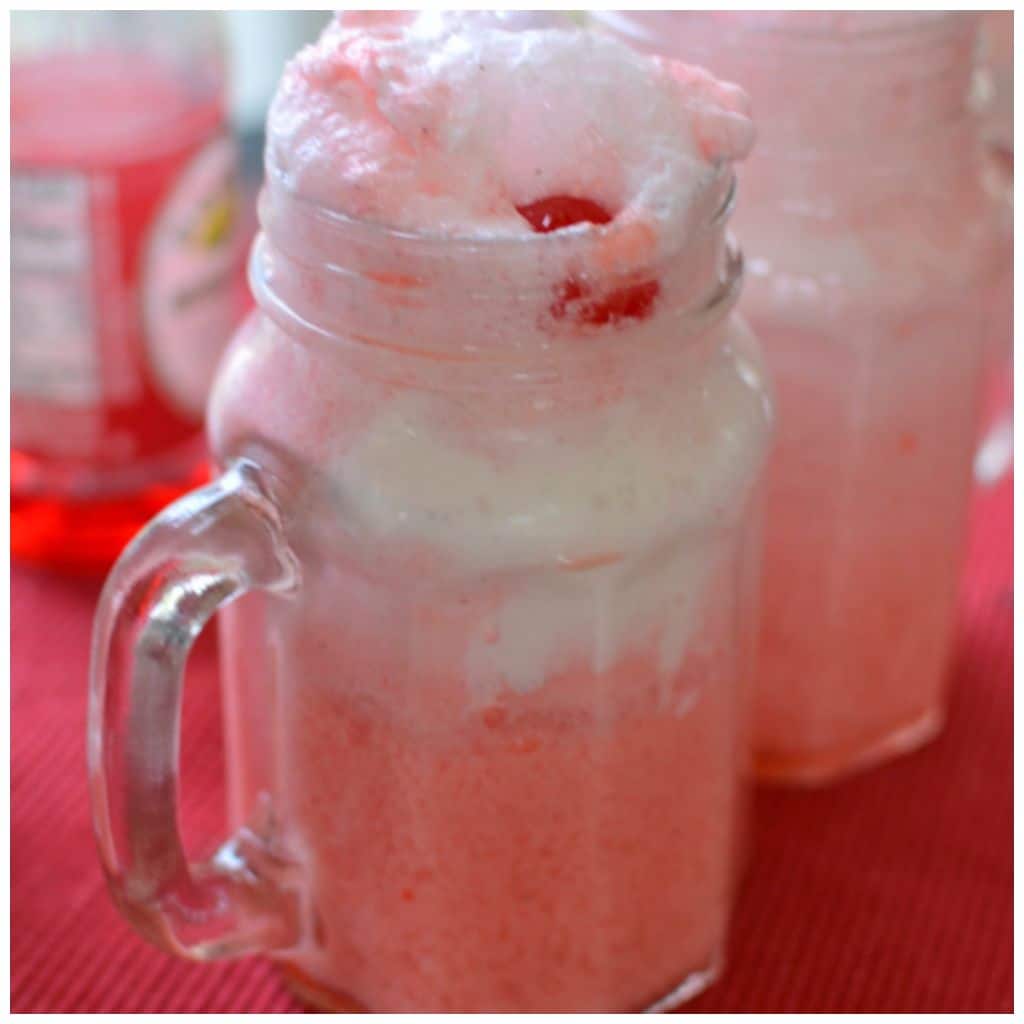 Print
Five Minute Shirley Temple Ice Cream Floats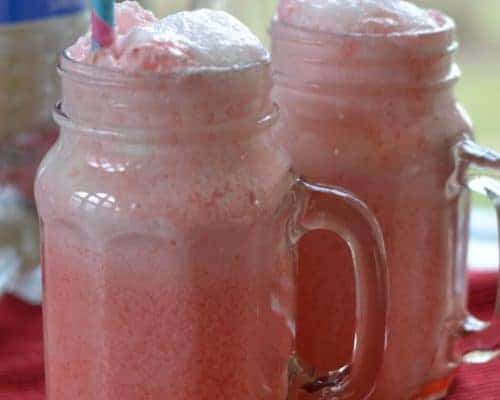 These sweet Shirley Temple Ice Cream Floats come together in just a few minutes! Add a shot of vodka to make it adult-friendly and enjoy some cherry sweetness for dessert.
Author:
Prep Time: 5 minutes
Cook Time: 0 minutes
Total Time: 5 minutes
Yield: 2 floats 1x
Category: Dessert
Cuisine: American
Scale
Ingredients
Vanilla Ice Cream
2 tbsp Grenadine
1 cup Lemon Lime Soda
Jarred maraschino cherries
Instructions
Place two scoops vanilla ice cream in a mug. Add 2 teaspoons grenadine and 2 tablespoons maraschino cherry juice per mug, Slowly pour in lemon lime soda. Top with maraschino cherries.
Keywords: Shirley Temple Ice Cream Floats, ice cream float, Shirley Temple, Shirley Temple cocktail
Other recipes you will love!!