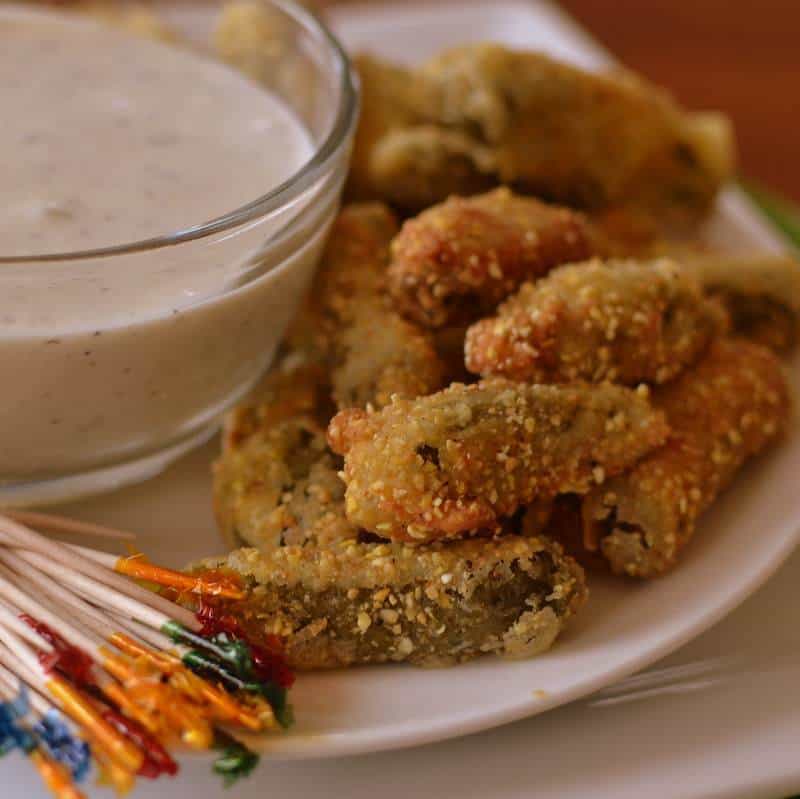 Have you ever tried fried pickles?  If you haven't they really are a must!! According to Wikipedia the first known printed fried pickle recipe was in the Oakland Tribune on November 19, 1962, for "French Fried Pickles." That recipe called for using sweet pickle slices and pancake mix.  According to the owners of the Hollywood Cafe in Robinsonville, Mississippi, fried dill pickles made their debut in 1969 when a desperate cook running out of catfish reached for a jar of dill pickles.   Bob Austin of Atkins, Arkansas claims to have invented the fried dill pickle in 1960 while operating the Duchess Drive In.  Who knows for sure who invented the fried pickle but it sure is delicious.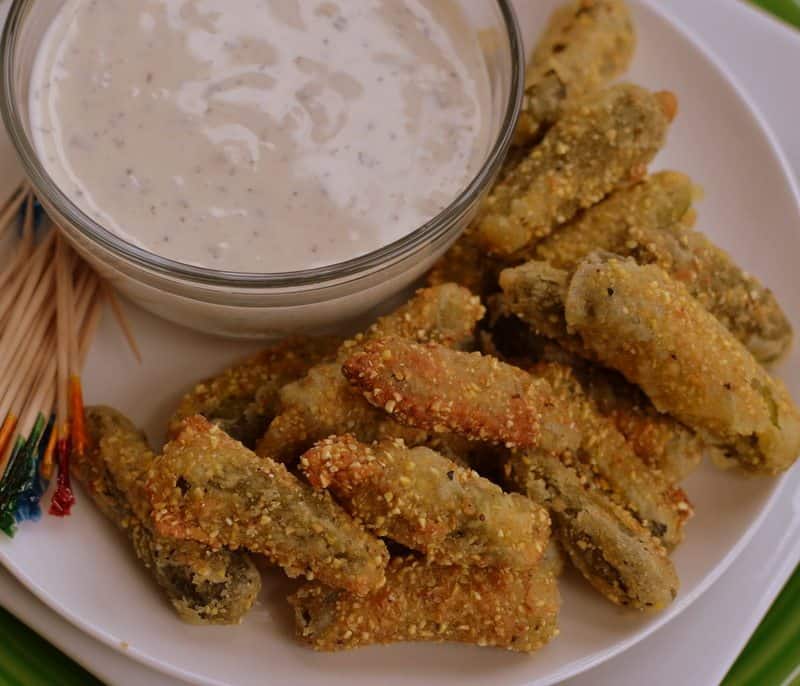 These Fried Baby Dill Pickles are easy to prepare. The recipe has eight ingredients and can literally be on the table in less than ten to fifteen minutes!!  They are fried but because they are so little they don't require a lot of oil. You can fry these up in a heavy saucepan with a cooking thermometer.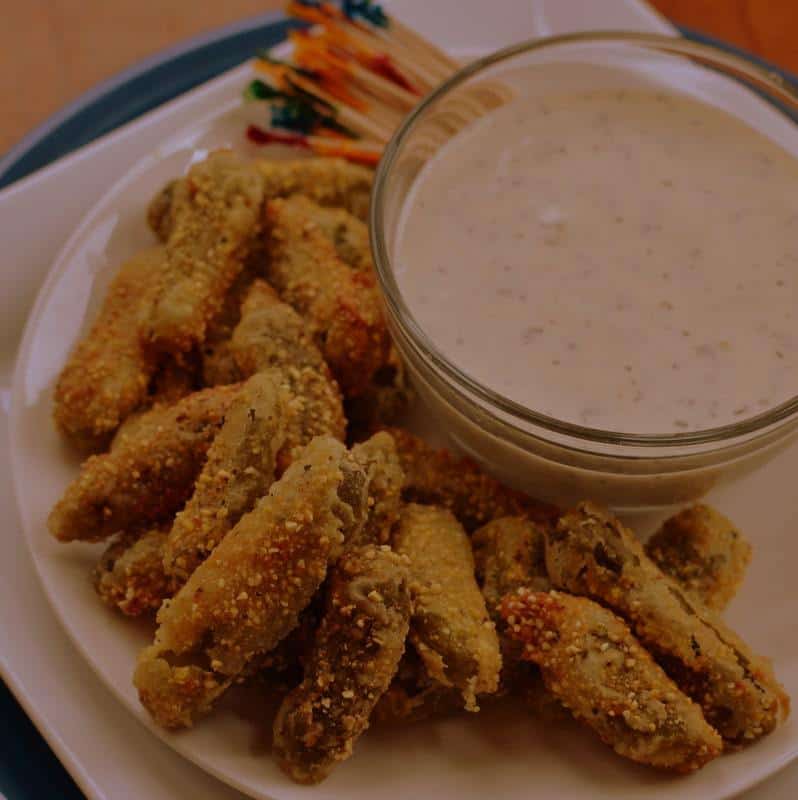 These are so tasty served with a Greek yogurt or buttermilk ranch. They should be served immediately so the coating stays crispy and crunchy!  I love these tasty little numbers.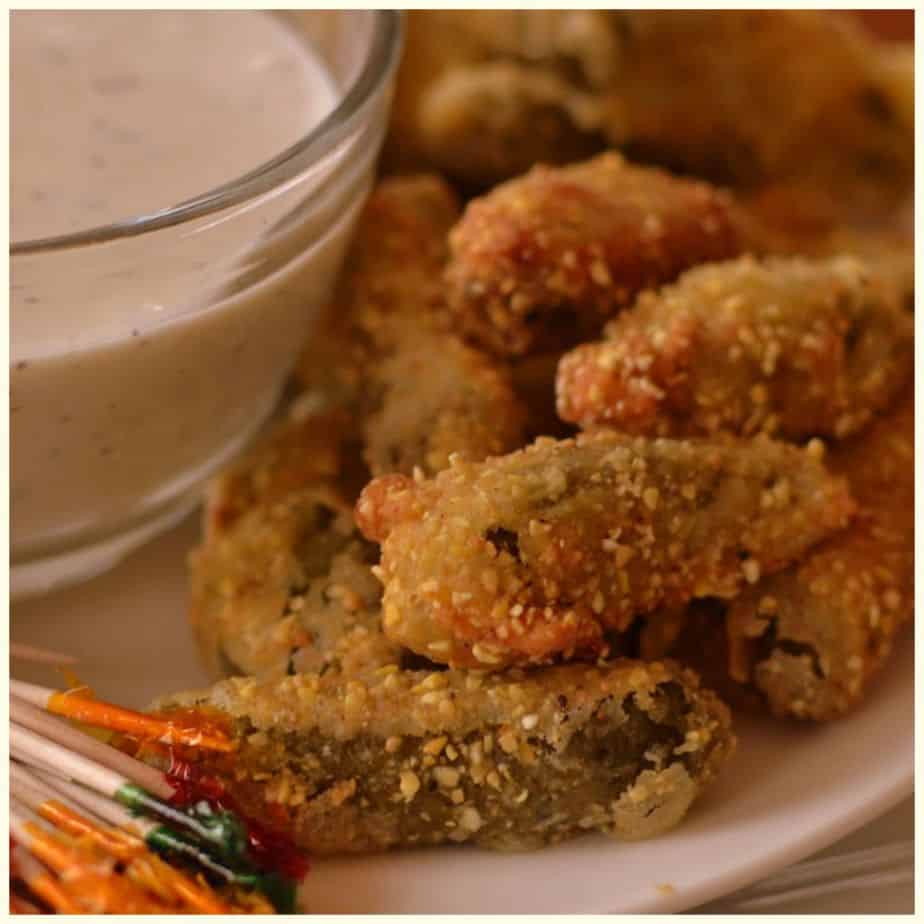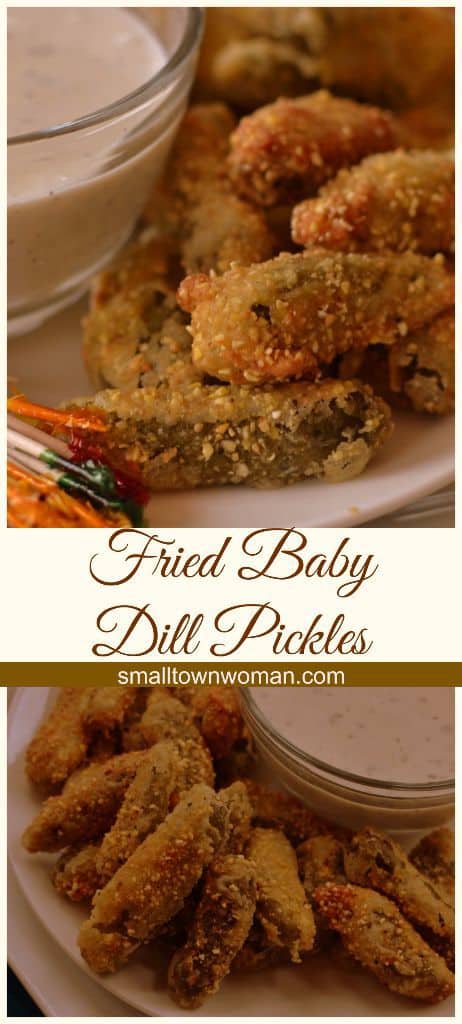 Print
Fried Baby Dill Pickles
Get the party started with these crispy, tart fried baby dill pickles! Serve with a creamy dip, like buttermilk ranch or creamy dill!
Author:
Prep Time: 5 minutes
Cook Time: 2 minutes
Total Time: 7 minutes
Category: Appetizer
Method: Frying
Cuisine: American
1/2 cup milk
1 1/2 teaspoon white vinegar
1 (16 ounce) Kosher Dill Gherkins pickles (baby dill pickles)
1 cup cornmeal
1/2 cup flour
2 teaspoons Cajun seasoning
1/2 –1 quart vegetable oil
Ranch dressing
Instructions
Combine milk and vinegar in small bowl. Drain pickles from the jar and add to milk mixture.
In large ziploc bag combine cornmeal, flour and Cajun seasoning. Using slotted spoon remove pickles from milk and add to bag with cornmeal mixture. Shake gently to coat.
Heat oil in heavy saucepan or deep fryer to 350 degrees. Add small batches of pickles and cook until golden brown and crispy; around 1 minute. Drain on paper towels.
Serve with ranch dressing.
Notes
You may need to wait a minute between batches till oil reaches 350 degrees again.
Keywords: fried pickles, fried dill pickles, fried baby dill pickles, how to make fried pickles, homemade fried pickles, party appetizers
Other appetizer recipes you will love!!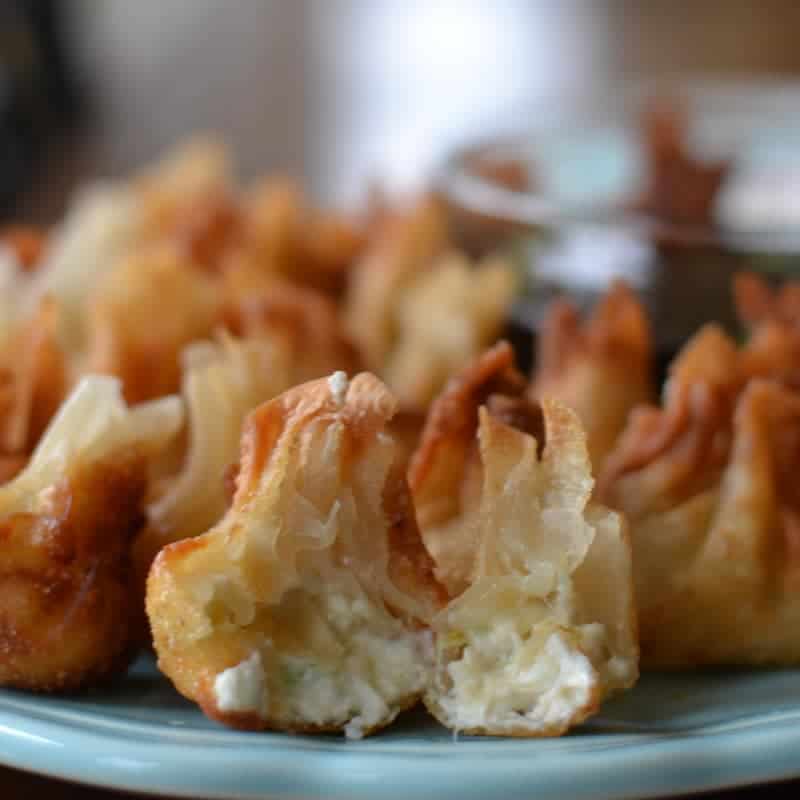 Pepper Jack Chicken Cream Cheese Wontons