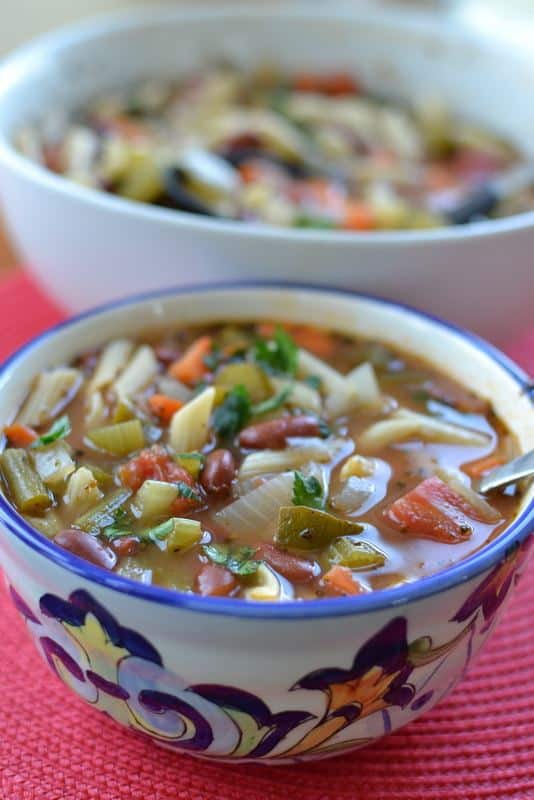 Well Christmas is just a couple of days away.  Chances are that you have had your fill of sweets already and that you may be looking to clean up your act a bit.  I know we are around here.  Gosh knows I have had more than my fair share of cookies.   With the New Year comes an "Oops I should have paid closer attention to everything that was going in my belly." Well in our house that never means giving up flavor and substance.  This flavor packed Good For You Minestrone Soup is loaded with veggies and beans.  It is low in calories and high in nutrients.
Have you tried any of my other nutritious soups?  Easy Beef and Barley Soup, Savory Cabbage Roll Soup and Savory Chicken Sausage Cabbage Noodle Soup are all flavor and nutrient packed soups that you can feel good about feeding your family.  This Manhattan Clam Chowder from Baking Beauty is one of my favorites.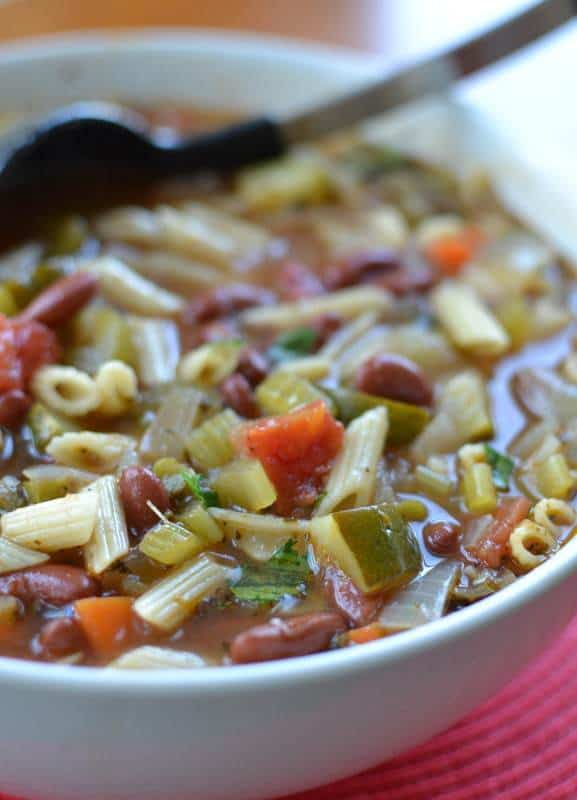 This delicious Good For You Minestrone Soup requires a little dicing and chopping but a lot of it can be done while you start the process.  It takes about thirty to thirty five minutes from start to finish and the taste is phenomenal.  I am such a huge soup fan!  I can clearly see that soup will quickly become one of my largest recipe categories!
"Of soup and love the first is best" Venetian Proverb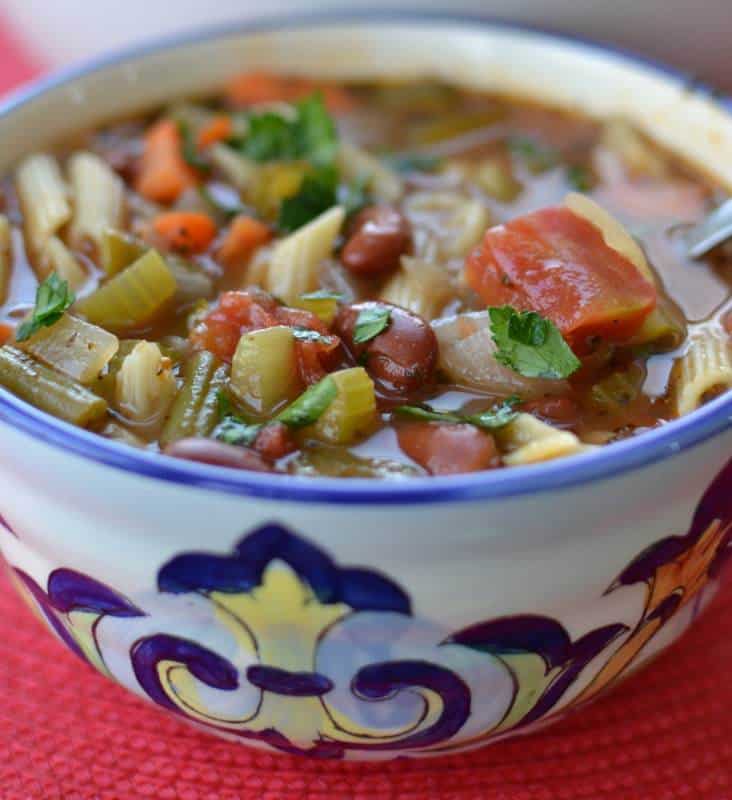 If you are thinking that maybe that last dozen Christmas cookies you ate may not have been the best decision then head in a different direction.  Put the ingredients for this Good For You Minestrone Soup on your grocery list today.  I am sure next week after the holidays you will be a hankering for some honest nutrition to feed your tired body and soul.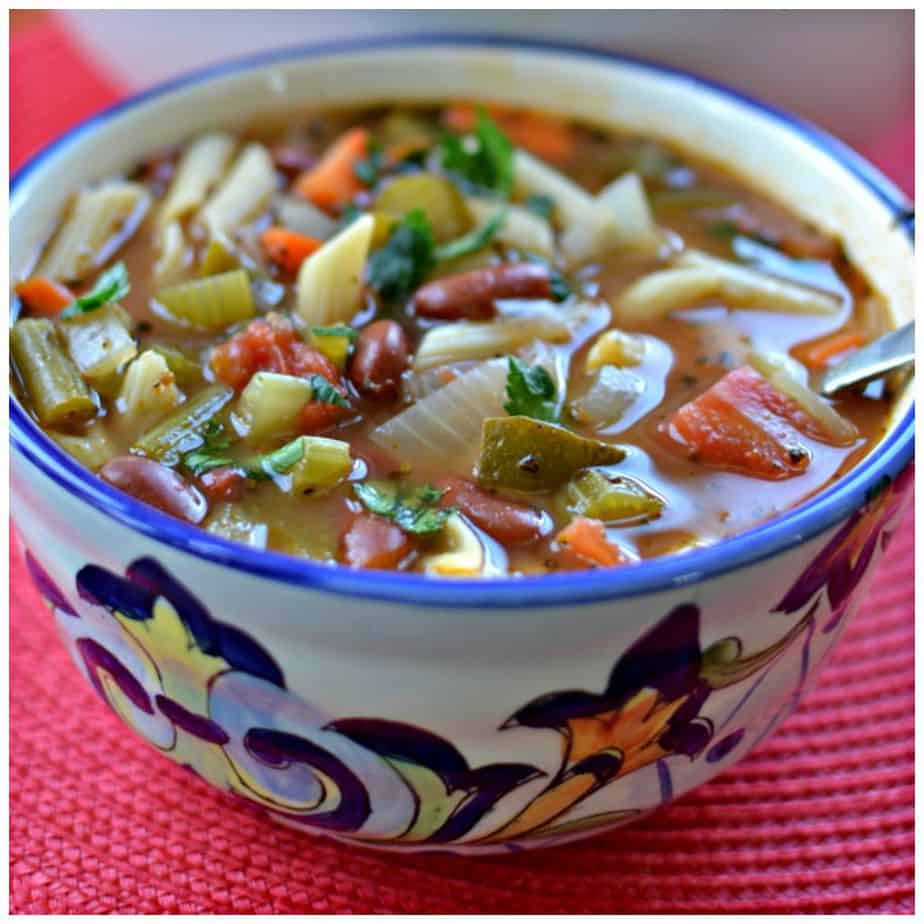 Good For You Minestrone Soup
1 tablespoon olive oil
1 large onion chopped
2 stalks celery diced
1 large carrot diced
1/2 lb green beans trimmed and cut 1/2 inch
1 zucchini finely diced
3 cloves garlic minced
1/2 teaspoon dried basil
1/2 teaspoon dried oregano
6 cups vegetable broth
1 can (14.5 ounce) Italian style diced tomatoes
1 can (16 ounce) kidney beans drained and rinsed
1 cup (uncooked) mini penne or other small pasta
Salt & pepper to taste
2 tablespoons fresh Italian parsley
Instructions
In large stockpot or dutch oven heat olive oil over medium heat. Add onion, celery and carrots; cook for 5-7 minutes or until onion starts to soften. Add green beans and zucchini and cook for 2 minutes. Add garlic, basil and oregano and cook for 1 minute. Add vegetable broth and diced tomatoes; simmer for 10-15 minutes or until green beans start to soften. Add kidney beans and pasta and cook until pasta is tender; approximately 10 minutes.
Salt & pepper to taste and sprinkle with chopped parsley.
https://www.smalltownwoman.com/wp-content/uploads/2019/05/Beth-1.pdf