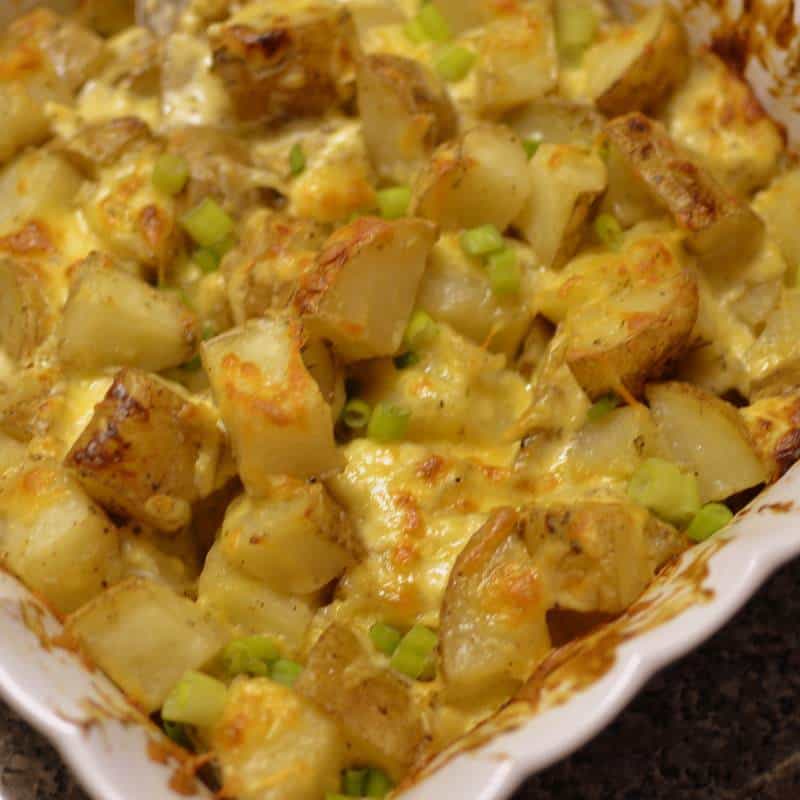 Are you a spud fan? I know I am probably to a fault. I have been referred to as a bad carb enabler by more than one of my readers. A title I am proud to own. Well now that we have cleared the air on that lets talk about my newest recipe. I love this one and so does the family!! These Gouda Ranch Baked Potatoes are so quick and easy to prepare they will quickly become a favorite in your nest, your pad or hangout!!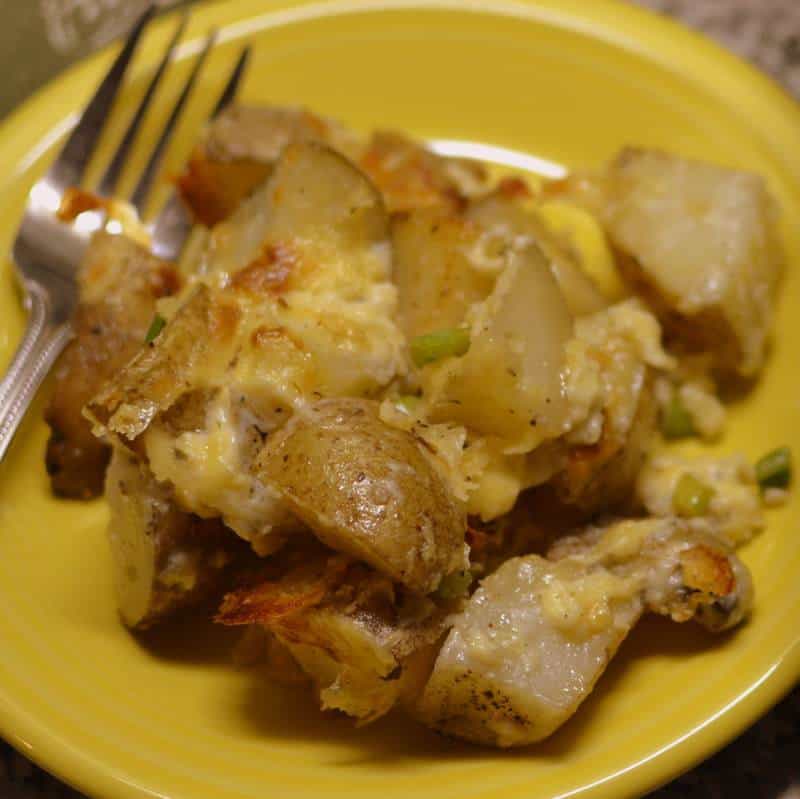 They are baked so there is very little muss or fuss. Did you know that the potato is about 80% water and 20% solid? Did you know that the sweet potato belongs in the same family as the morning glory while the white potato belongs in the same family as tomatoes, tobacco, chile pepper, eggplant and the petunia. Interesting right? These Gouda Ranch Baked Potatoes combine potatoes, Gouda cheese, ranch dressing and just a touch of seasoning into the tastiest comfort food casserole ever.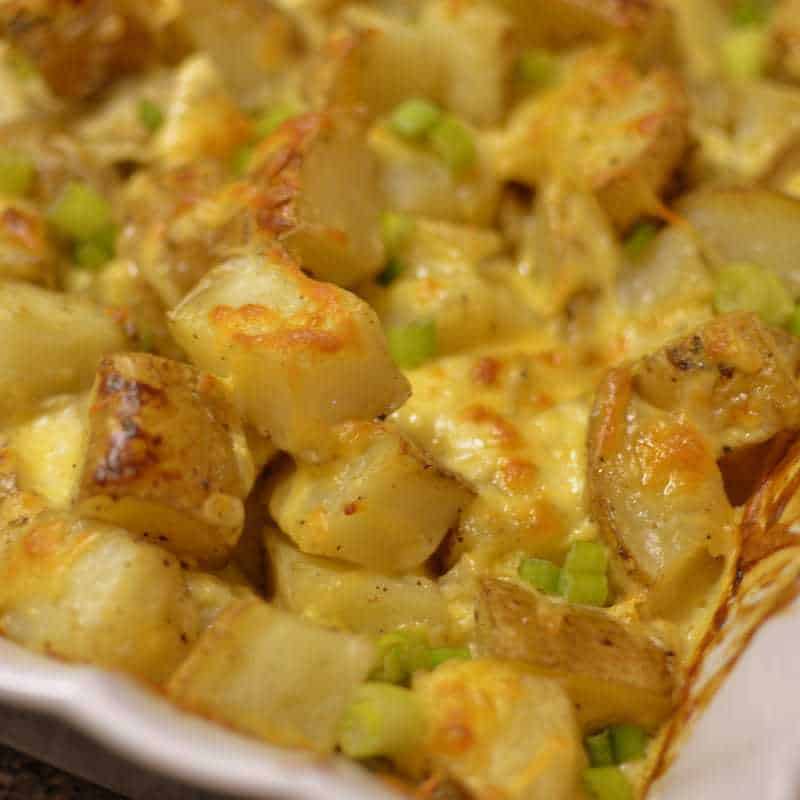 I really hope that you enjoy this as much as we do!! Please leave a comment and let me know what you think!! Bon appetit my food loving friends!!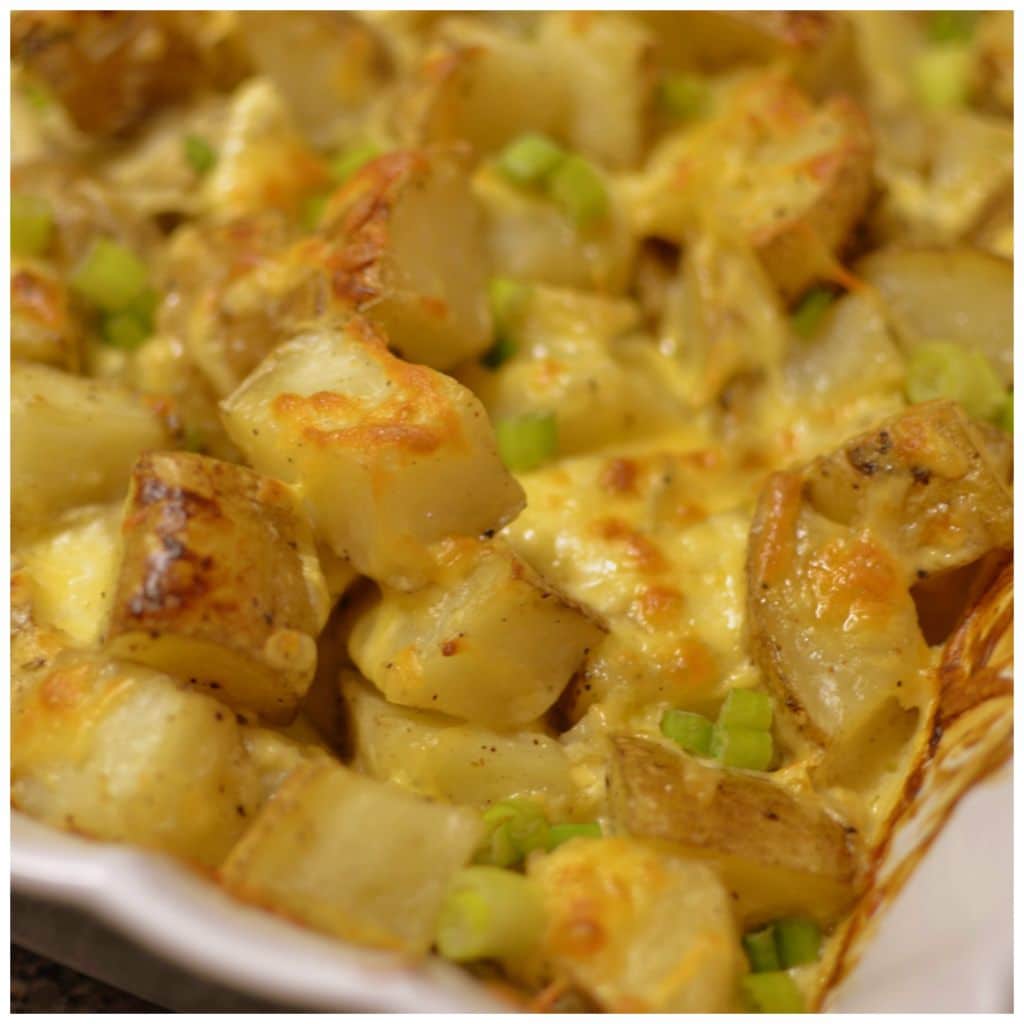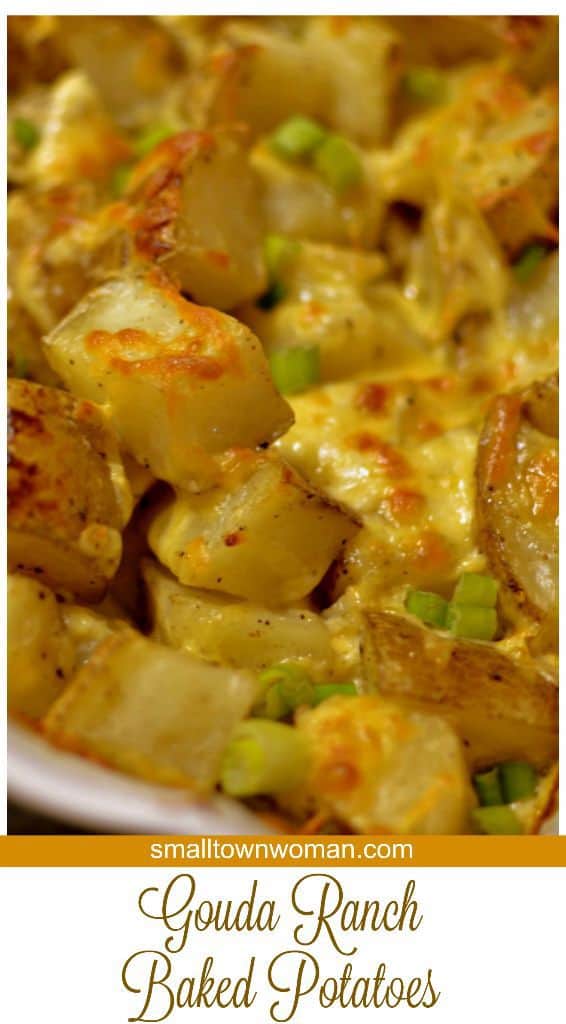 Gouda Ranch Baked Potatoes
Scale
Ingredients
5 medium to large russet baking potatoes cubed into large bite size pieces
4 tablespoons butter melted
2 cups Gouda shredded
2/3 cup ranch dressing
1/4 teaspoon onion powder
1/4 teaspoon garlic powder
Salt & pepper to taste
2 scallions sliced (about 1/4 cup)
Instructions
Preheat oven to 375 degrees. Arrange potatoes in casserole dish lightly sprayed with nonstick cooking spray. I used a 9 x 9 inch casserole dish. Pour butter over potatoes and toss gently to coat. Bake covered for one hour. Remove potatoes from oven.
In small bowl mix 1 1/2 cups Gouda, ranch dressing, onion powder, garlic powder and salt & pepper. Spoon over baked potato cubes and toss gently. Do not worry if all of them do not have the mixture on them. Sprinkle with remaining 1/2 cup of Gouda cheese and scallions. Bake an additional 15-20 minutes or until the cheese melts and is lightly browned.
Other potato recipes you will love!