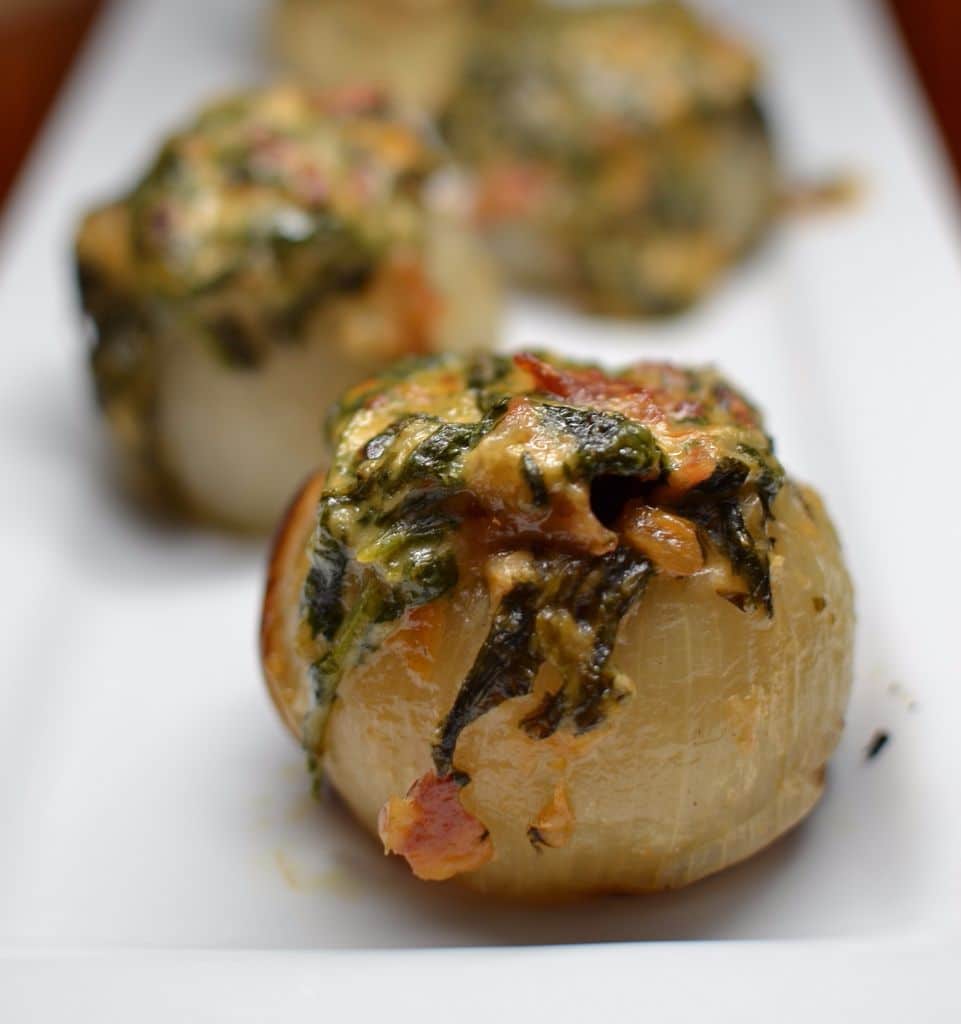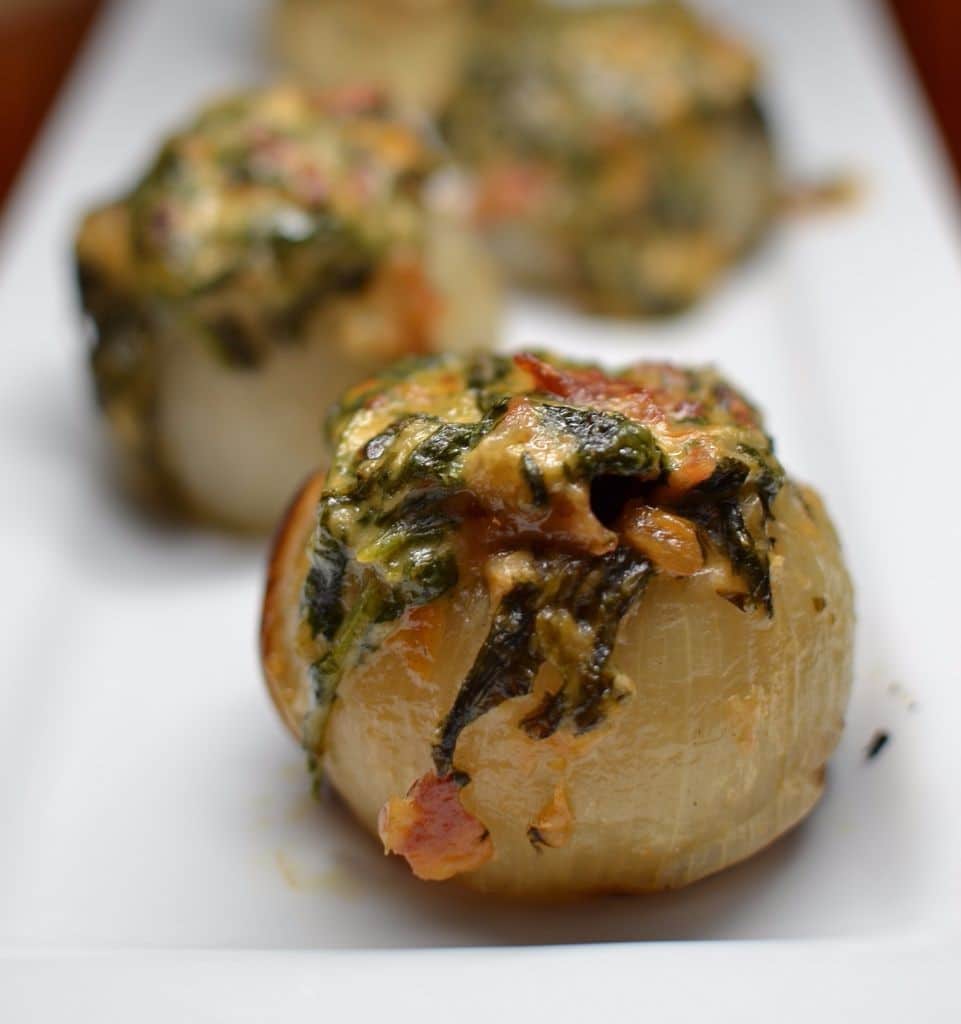 Grilled stuffed onions are frankly delicious! I am not kidding. Now fill them with Bacon Spinach Dip and the whole world should know about this.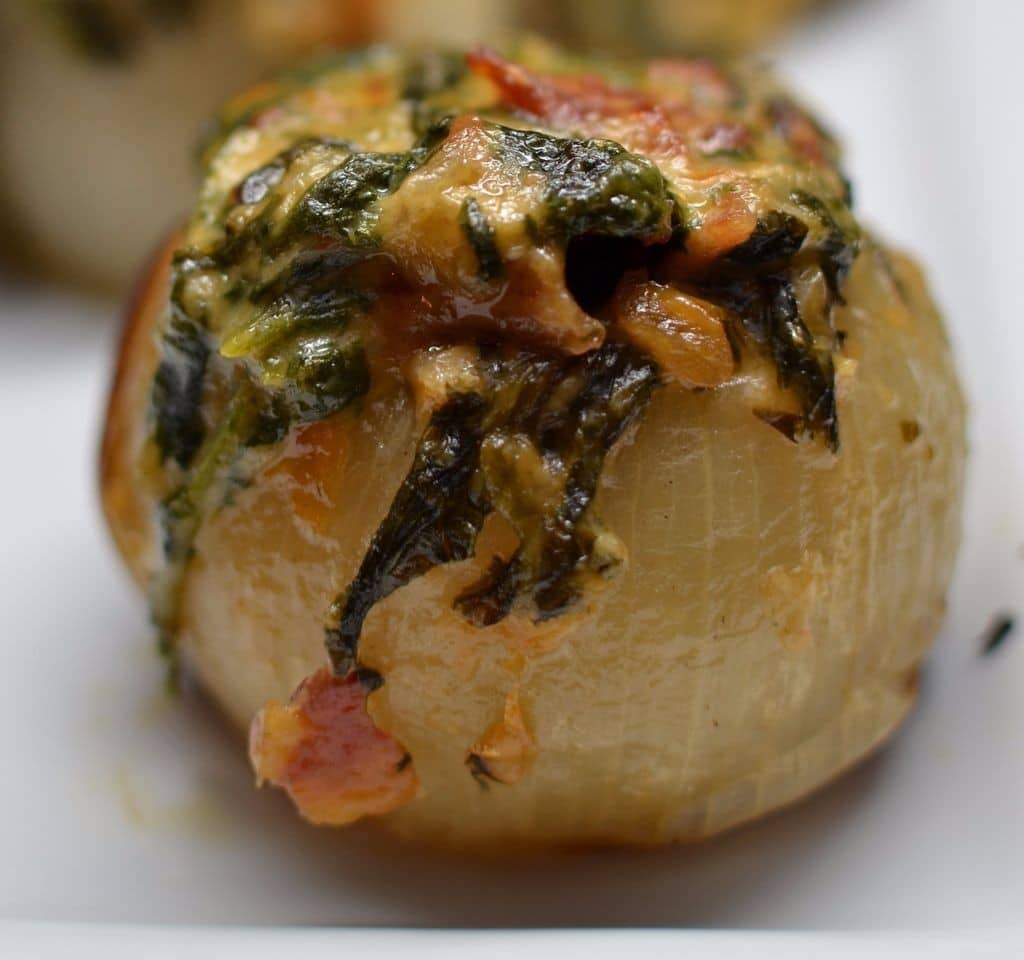 These little beauties would go great with a steak, lobster even spicy cilantro shrimp. My goodness I could eat these for breakfast! Now there's an idea!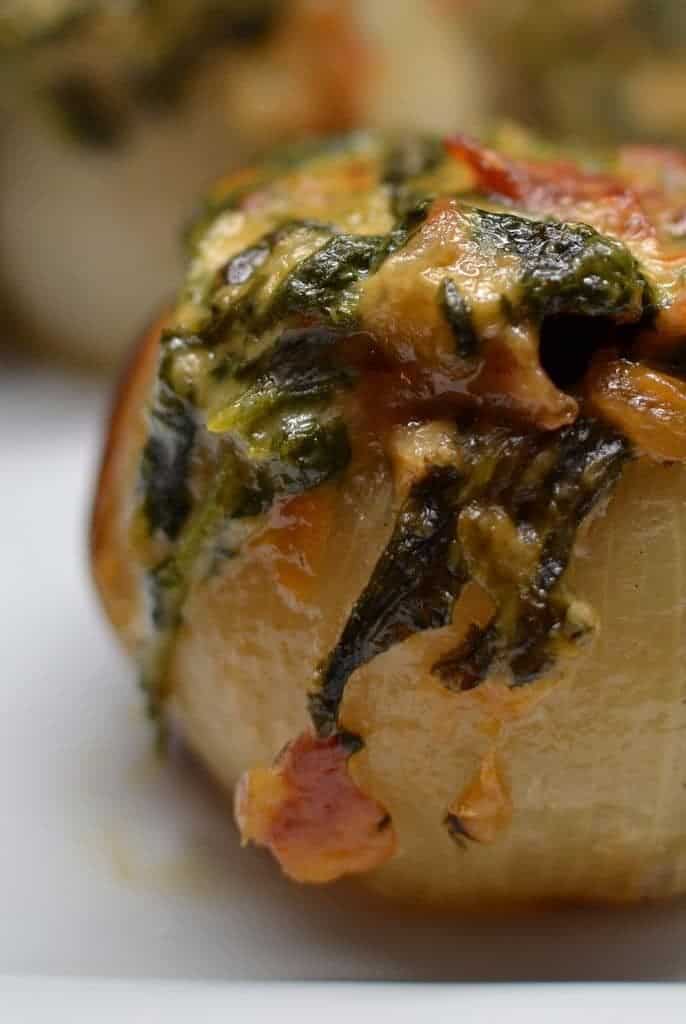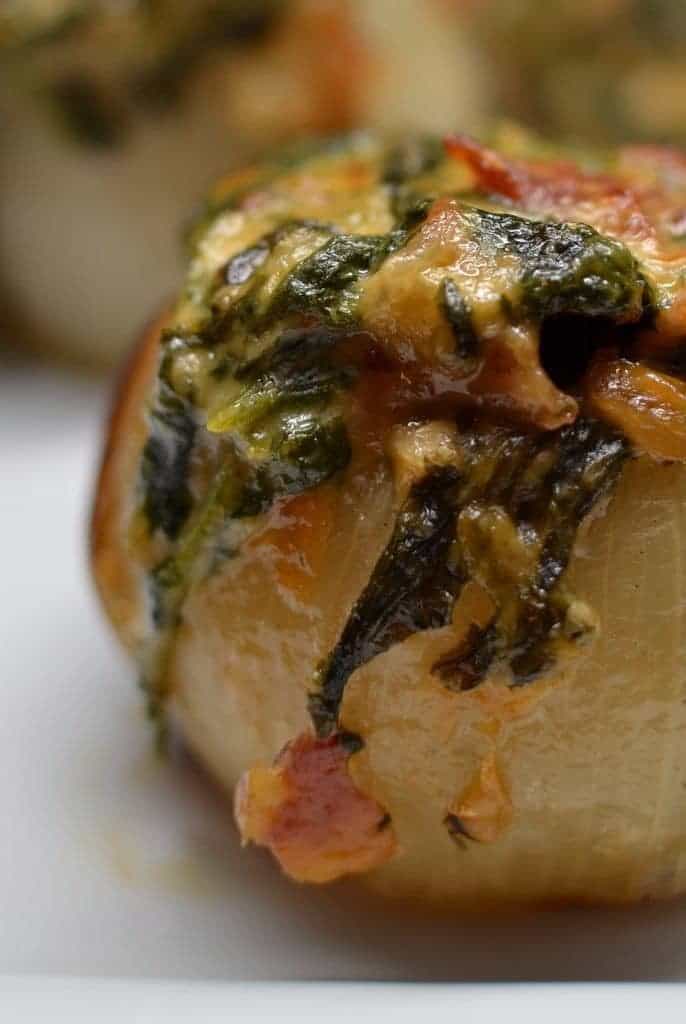 You can thank me later for introducing you to stuffed onions!
Spinach & Bacon Dip Stuffed Grilled Onions
Scale
Ingredients
4 small to medium sweet onions
1 tablespoon olive oil
2 cloves garlic minced
4 slices crisp cooked bacon finely chopped
1 lb spinach or (as much as will fit in the skillet at one time)
4 ounces cream cheese
3 dashes sriracha sauce
3 dashes Worcestershire sauce
1 cup cheddar
2–3 tablespoons parmesan
Instructions
Hallow out onions using a cantaloupe baller leaving 1/4 inch of the onion intact all over including the bottom. Reserve 1/2 of the hallowed out onion, Chop finely.
Heat olive oil in skillet over medium heat. Add onion and cook for 5-7 minutes. Add garlic and cook for 1 minutes. Add spinach and cook until wilted. Remove from heat, move to cutting board and chop finely.
Preheat grill to 350-375 degrees.
Add cream cheese to skillet over low heat. Add sriracha, Worcestershire sauce, cheddar and Parmesan cheese. Add spinach mixture and chopped bacon and stir gently to combine. Spoon mixture into hallowed out onions. Creating aluminum foil tent wrap and seal each onion individually without touching the sides.
Grill on indirect heat for 40 minutes.
Remove from heat and cool 5 minutes. Open carefully and replace any dip that may have cooked out back in the onion. Serve immediately.
https://www.smalltownwoman.com/wp-content/uploads/2019/05/Beth-1.pdf