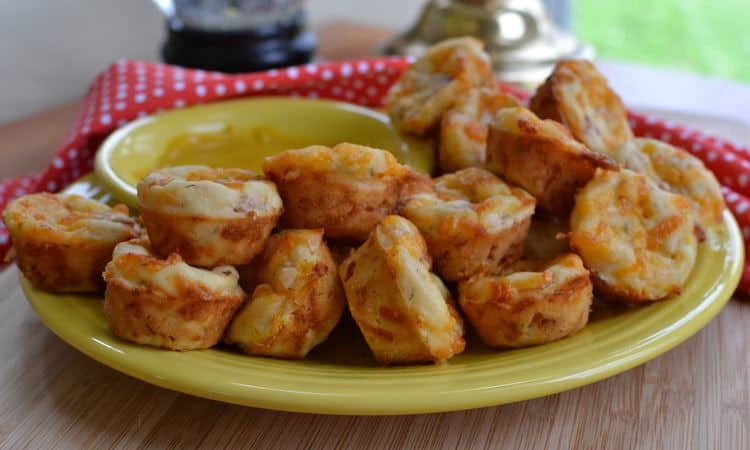 Can you say easy peasy walk a weasy?  These are so simple and so delicious!  The prep work is less than 10 minutes!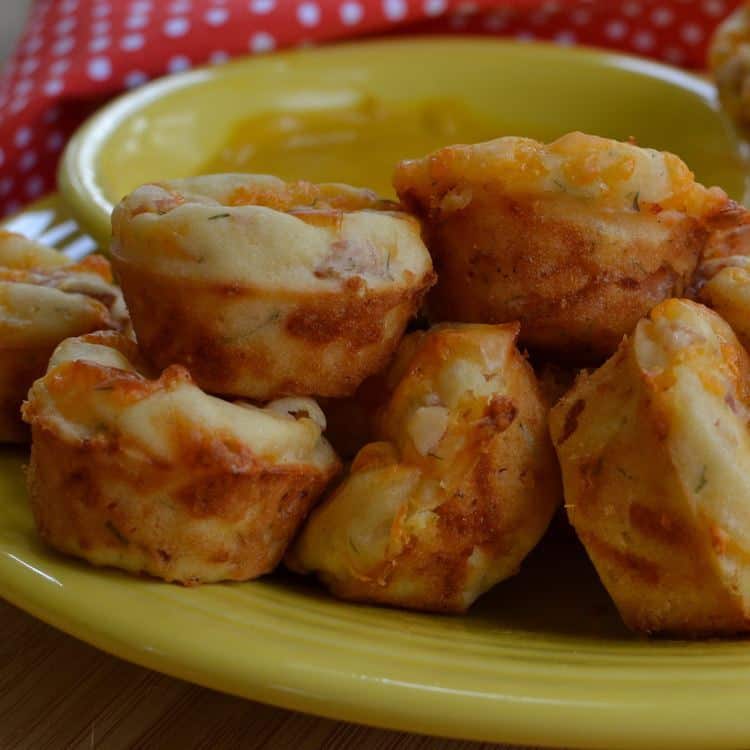 They can be served plain or with a little honey mustard.  The honey mustard does complement the sweet dill!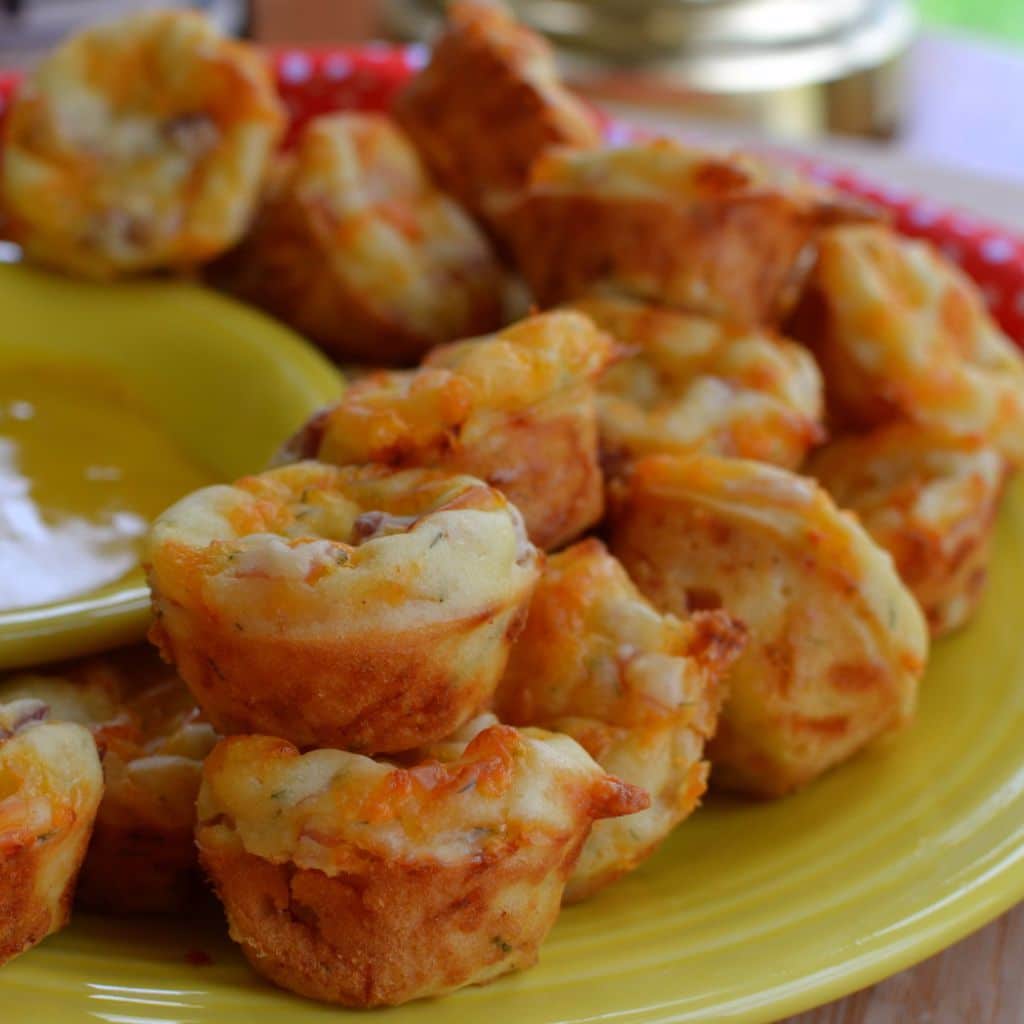 You will fall in love with these little tantalizing treats!
Print
Ham & Cheddar Bites
Scale
Ingredients
Ham & Cheddar Bites
1 cup all purpose flour
1 teaspoon baking powder
1 cup milk
1 egg beaten
1 1/2 cups shredded cheddar
1 1/2 cups ham finely chopped
1 1/2 teaspoon dried dill
Honey Mustard
1/2 cup French yellow mustard
1 tablespoon mayonnaise
1 tablespoon honey
Instructions
Preheat oven to 350 degrees.
Combine flour, baking powder, milk egg, cheese and dill. Stir in the ham. Let stand for 15 minutes. Spray mini muffin pan well with nonstick cooking spray. Fill muffin cups up about 1/8 of an inch shy of the top.
Bake for 25-30 minutes or until golden brown.
While they are baking mix mustard, mayo and honey.
Remove from oven and allow to cool about 10 minutes before removing from the pan.
Notes
You may need to use a knife to circle the puffs before removing from the pan hence the need to spray the pan very well.
https://www.smalltownwoman.com/wp-content/uploads/2019/05/Beth-1.pdf