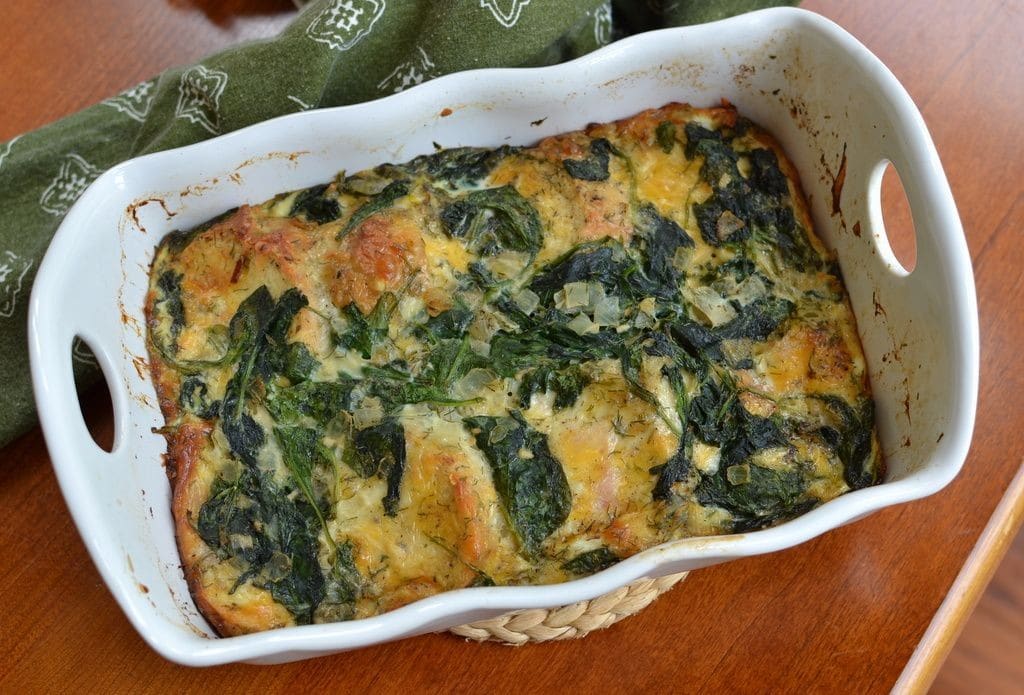 So you ask what is a strata. Well being the kind person that I am here is the definition. Strata or stratta is a family of layered casserole dishes in American cuisine. The most common modern variant is a brunch dish, similar to a quiche or frittata, made from a mixture which mainly consists of bread, eggs and cheese.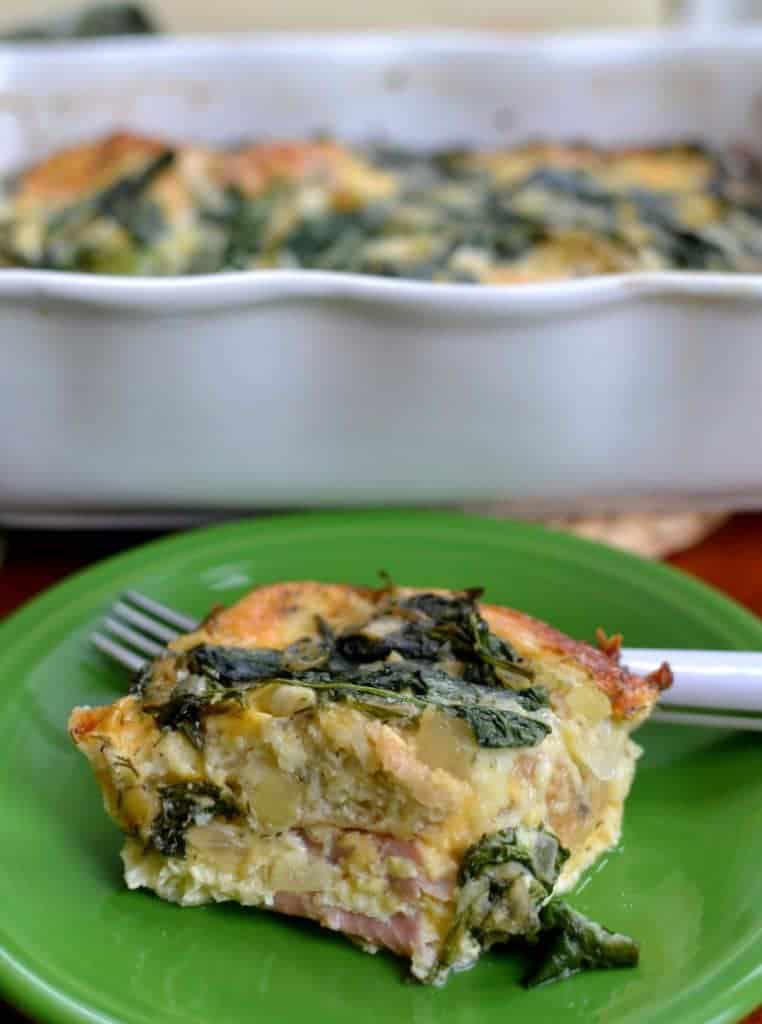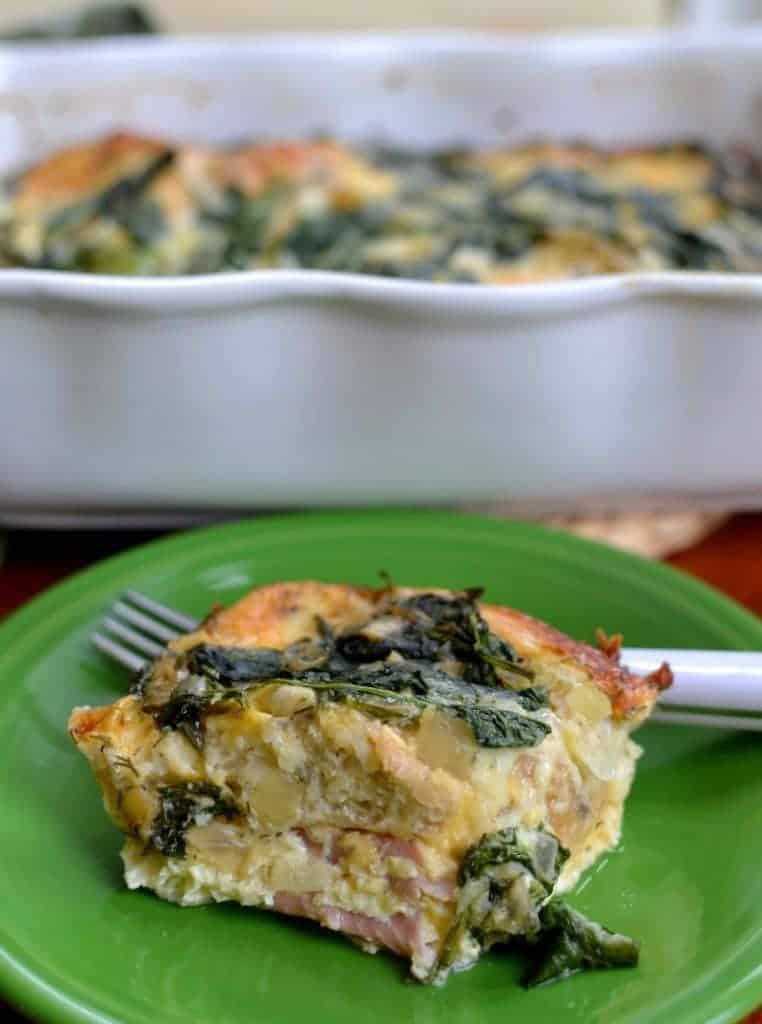 This one includes bread, ham, eggs, spinach & cheese. Three different kinds of cheeses to be exact.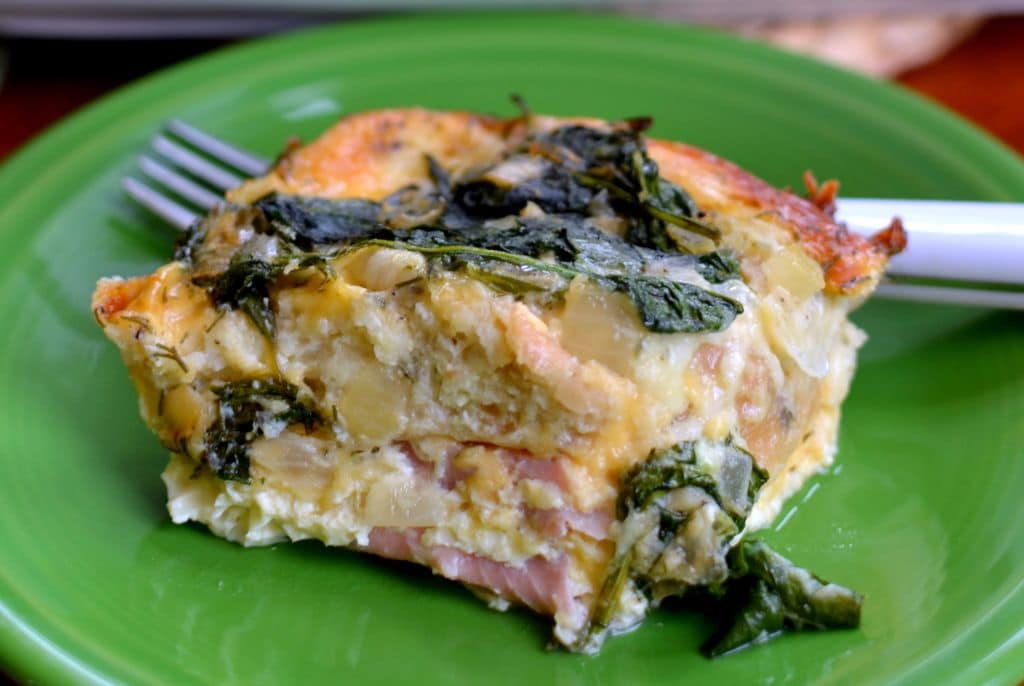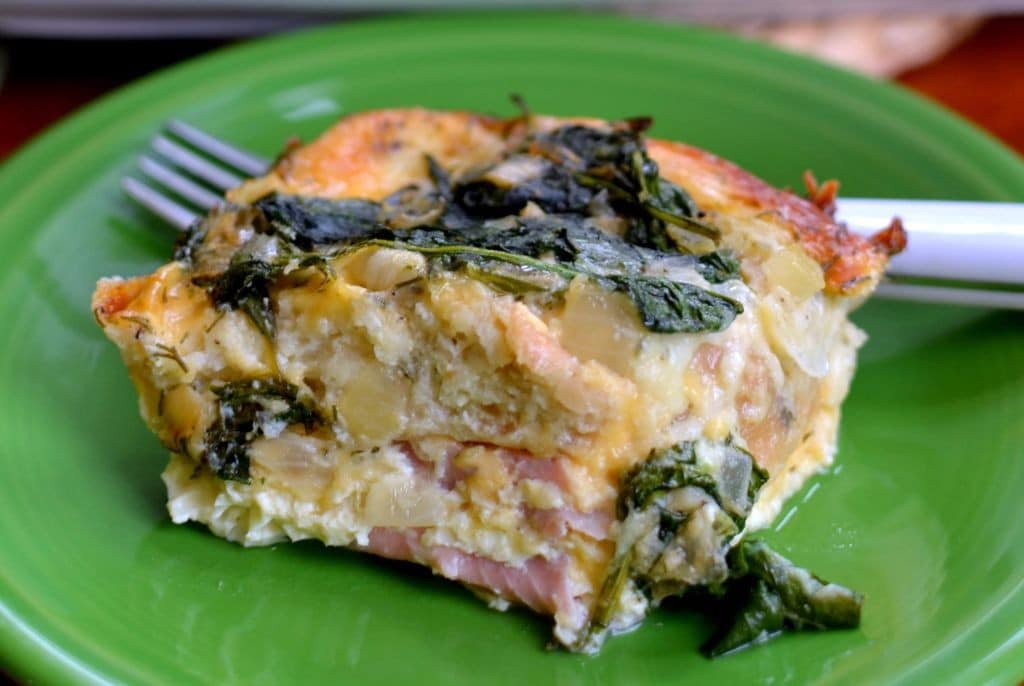 Now keep in mind that a strata must sit for several hours or overnight. This allows the eggs to soak into the bread and all the flavors to meld together.
Ham & Spinach Strata
Scale
Ingredients
1 tablespoon olive oil
1/2 onion chopped
2 cloves garlic minced
10–12 cups spinach
8 eggs
2 cups milk
1 1/2 teaspoon dill
2 tablespoons dijon mustard
Salt & pepper
1 small whole grain baguette thinly sliced
1/2 lb thin sliced deli ham
1 cup cheddar
1 cup Monterey Jack
1/4 cup parmesan
Instructions
Heat olive oil in large skillet over medium heat. Add onion and cook 5 minutes. Add garlic and cook 1 minutes. Add as much spinach as will fit in the pan. Cook until spinach is wilted remove from heat.
Combine eggs, milk, dill, dijon, salt and pepper in medium bowl.
Spray 1.5 quart rectangular baking dish with non-stick cooking spray. Arrange bread slices and ham in pan in vertical slant. Using bread, ham, bread, ham etc. Spoon spinach mixture over the bread & ham. Evenly distribute both cheese over the spinach. Pour egg mixture over the top. Sprinkle with parmesan.
Refrigerate for 2 hours or up to overnight.
Bake at 350 degrees for 75 minutes or until puffed and set in the center. Allow to sit ten minutes before serving.
If strata is browning too much cover with foil.
https://www.smalltownwoman.com/wp-content/uploads/2019/05/Beth-1.pdf