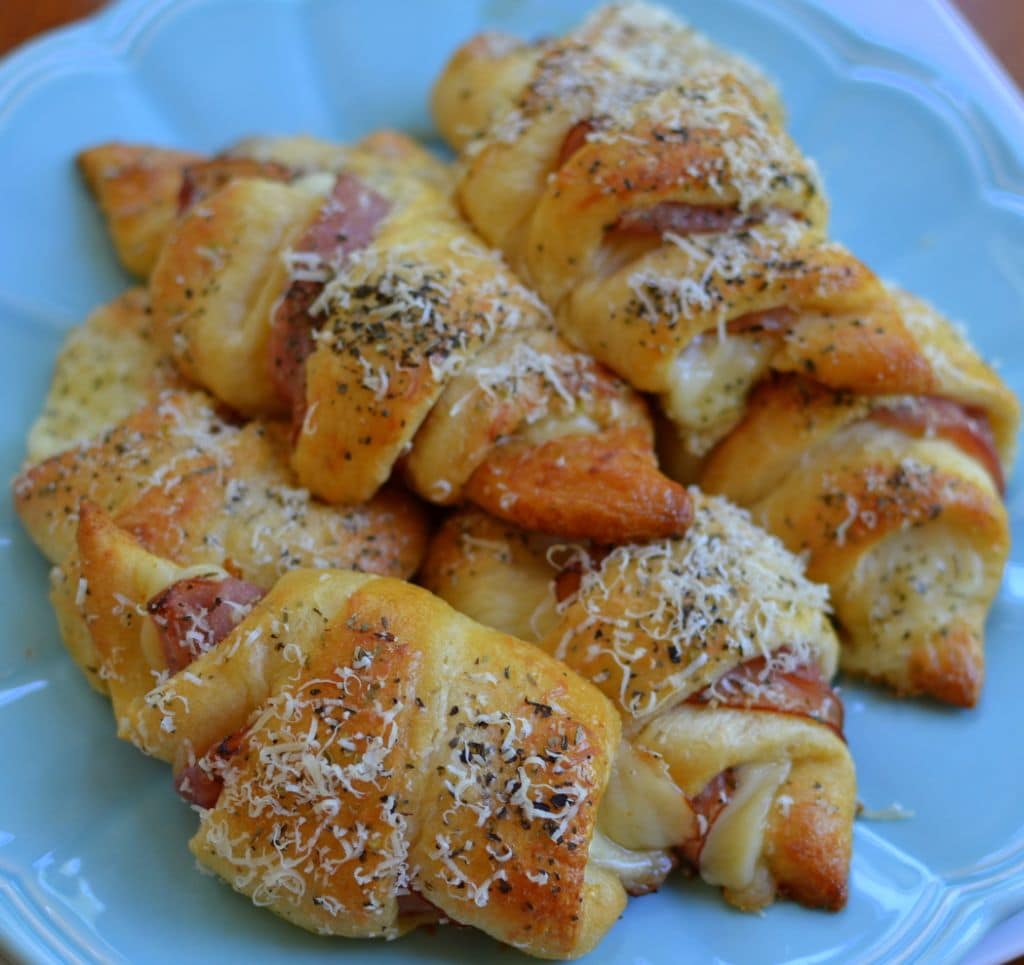 These Ham Swiss Parmesan Crescents are so delectable and so super simple. They can be made in a pinch for last minute guests or while you are trying to supervise little ones. Sweet ham & Swiss have always been a heavenly match but add perfectly seasoned crescent rolls with shredded Parmesan and we are in a whole new bracket.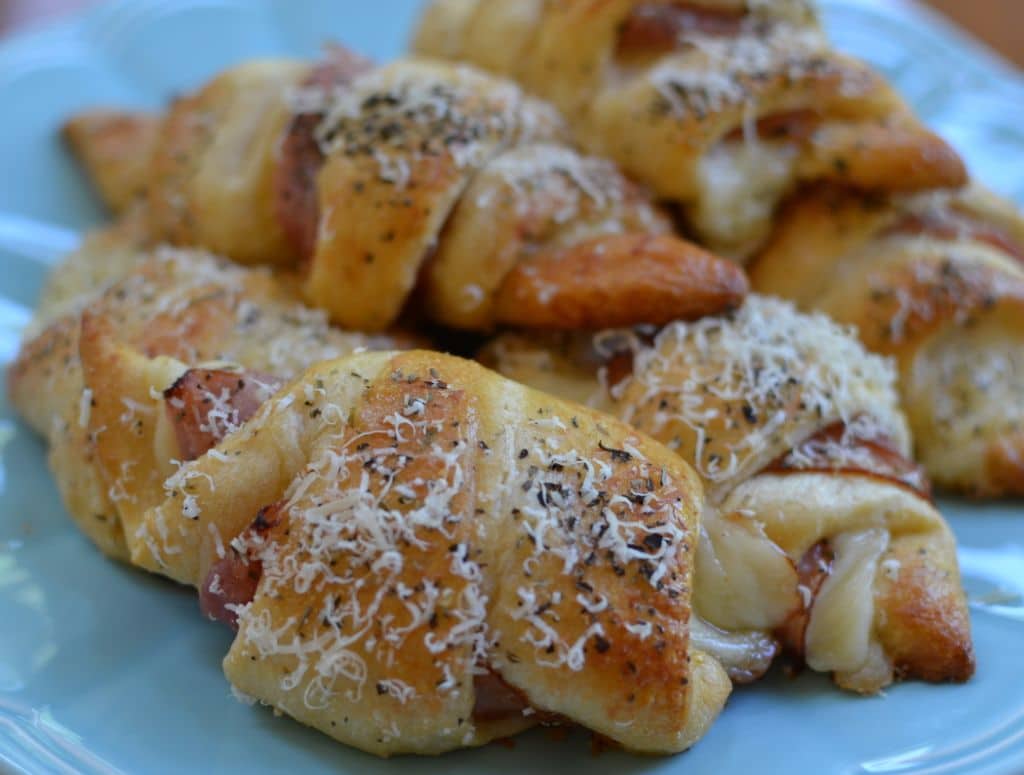 I used Sara Lee Honey Ham which is available at my deli. Love me some honey ham. I just used the shaker end to sprinkle on the seasonings. So much easier than trying to tell you to measure it out and sprinkle it on. You can see from these lovely mouth watering photos how much I sprinkled on. Plus most people have a sense of how much seasoning they like.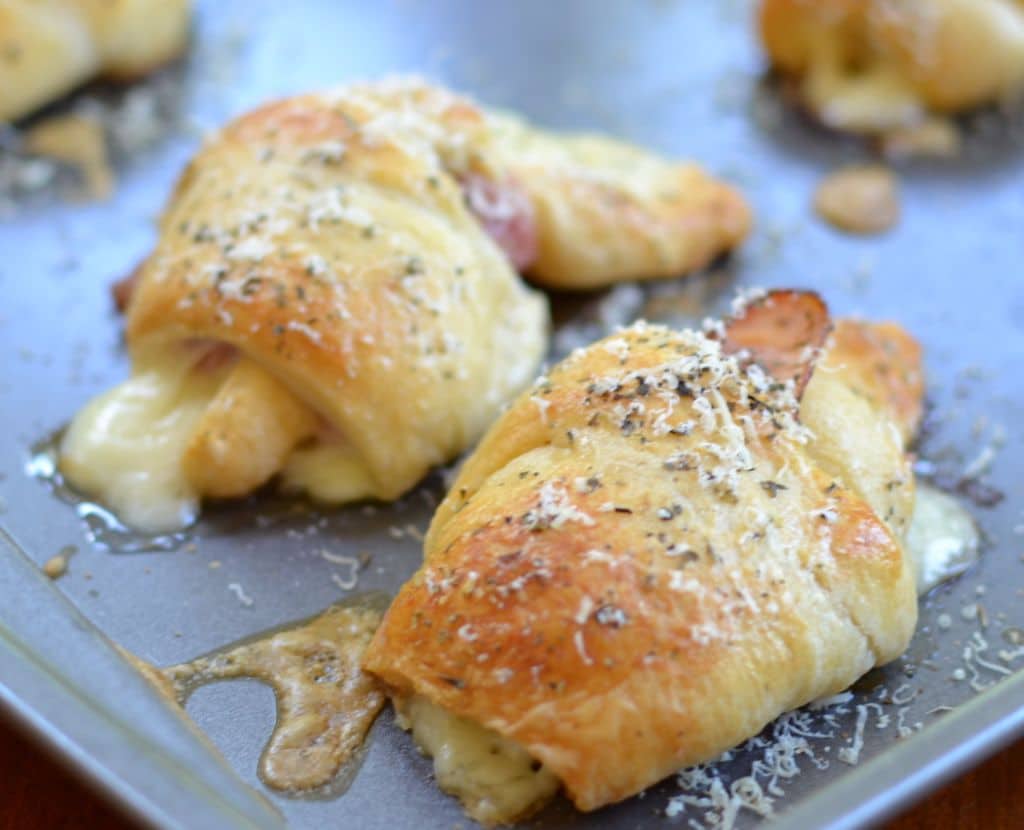 So prep time on these little sweet Ham Swiss Parmesan Crescents is about five minutes maybe seven if it has already been a long day. Cook time is minutes and lunch or snack is served. You could serve them with some spicy brown mustard or just eat them up straight off the cookie sheet!! I won't tell!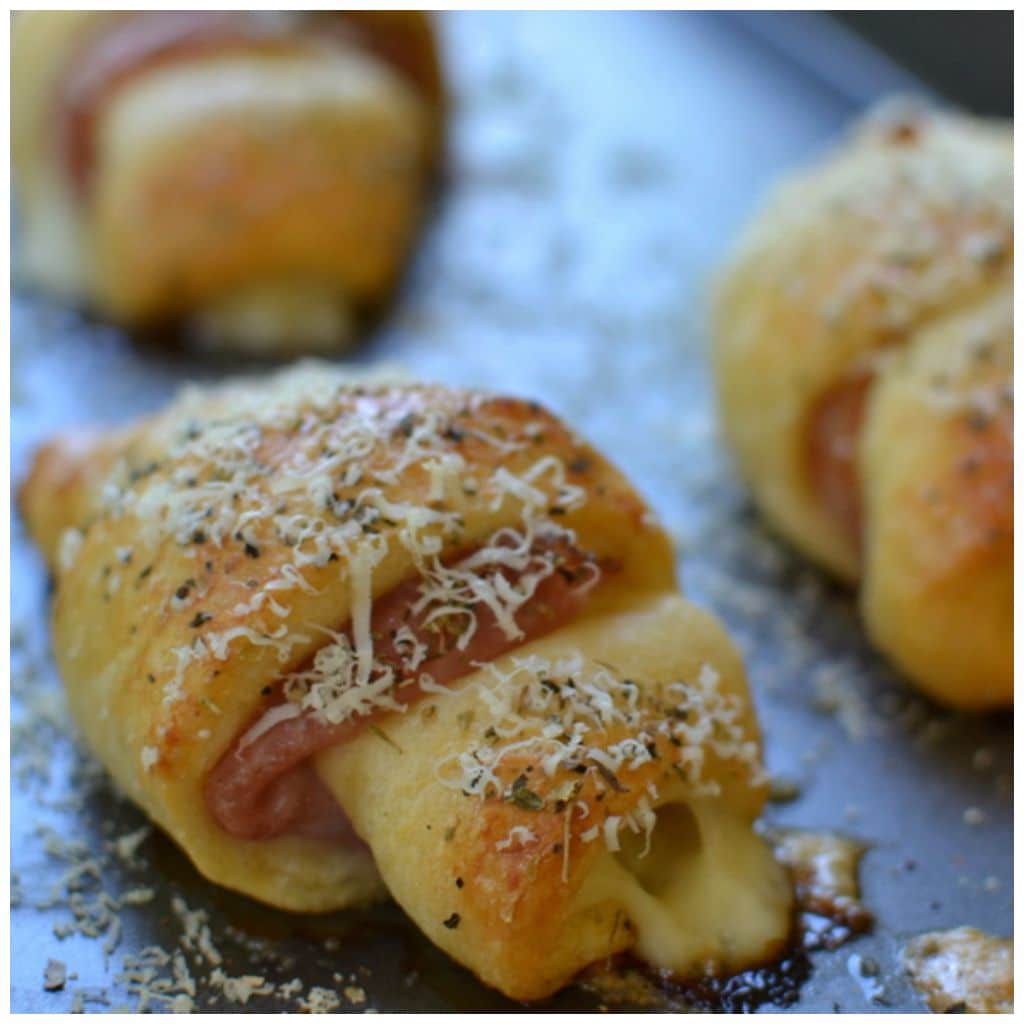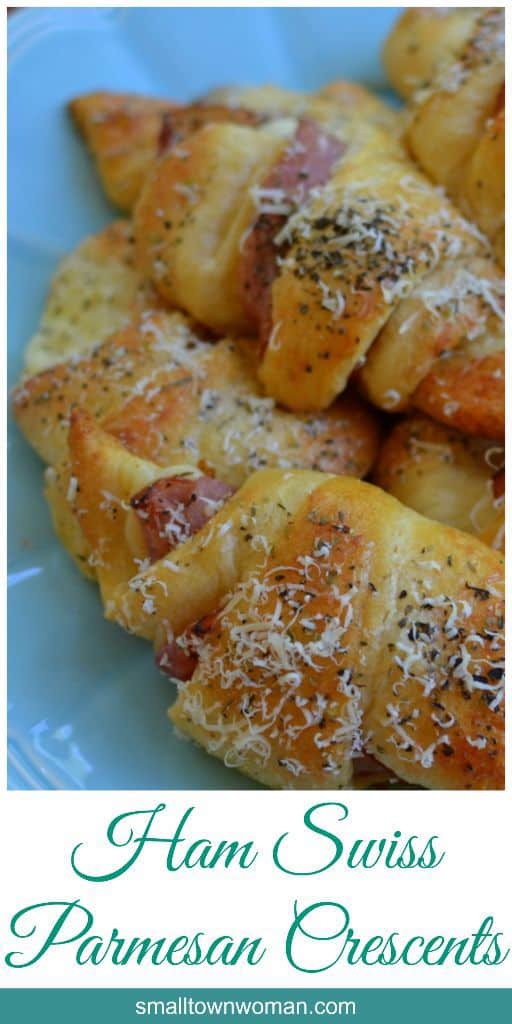 Ham Swiss Parmesan Crescents
1 package (8 count) Pillsbury crescent rolls
4 slices thick Swiss cut on a diagonal
8 slices honey ham (deli style)
1 egg beaten
1 teaspoon garlic powder
1 teaspoon dried oregano
1 teaspoon dried basil
1/4 cup grated fresh Parmesan cheese
Instructions
Preheat oven to 350 degrees.
Separate crescent rolls. Lay cheese on diagonal on wide end of triangle. Place slice of ham on top folding if necessary to keep the ham most of the way on the crescent roll. Starting with the widest end roll into the most narrow end. Place on ungreased cookie sheet. Brush with beaten egg and sprinkle with seasoning. Top with grated Parmesan.
Bake for 15-17 minutes or until the crescents are golden brown and the cheese is melted.
Other recipes you are sure to love!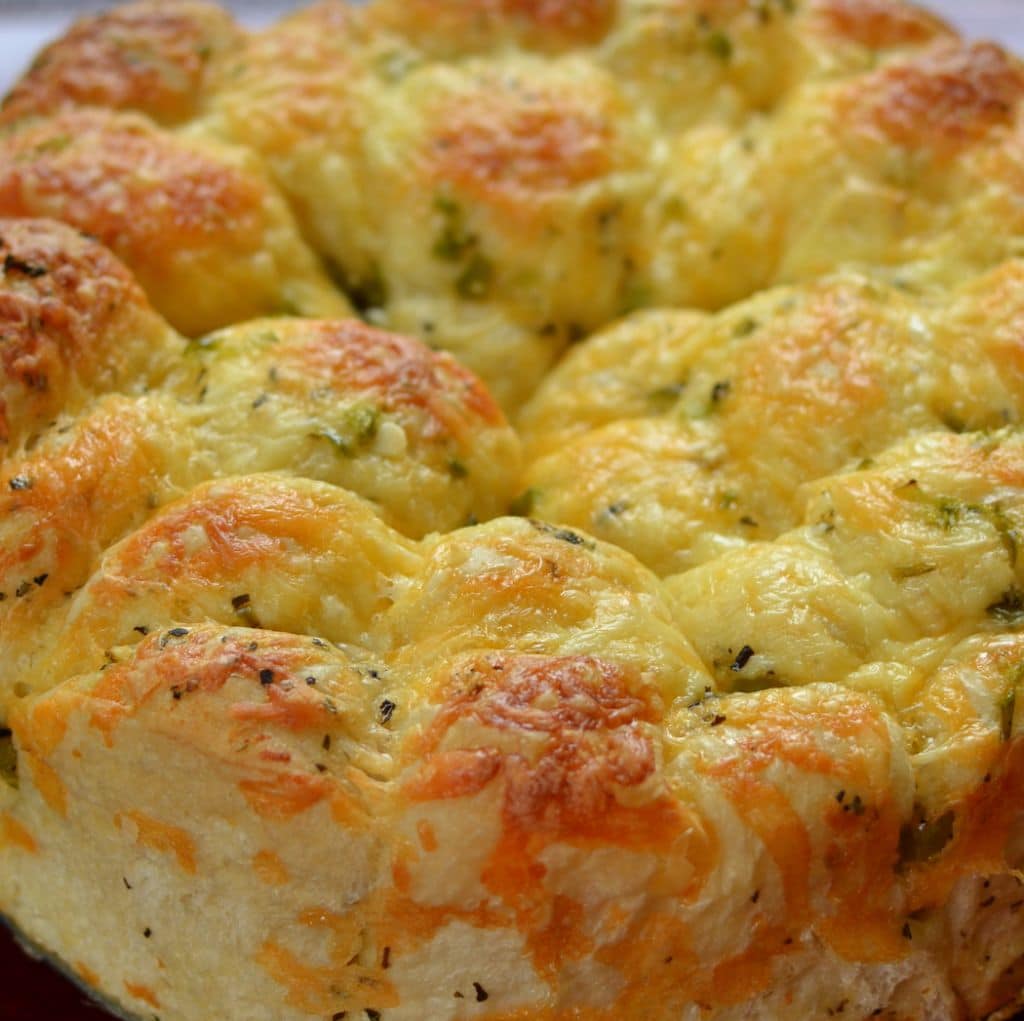 Jalapeno Cheddar Pull Apart Bread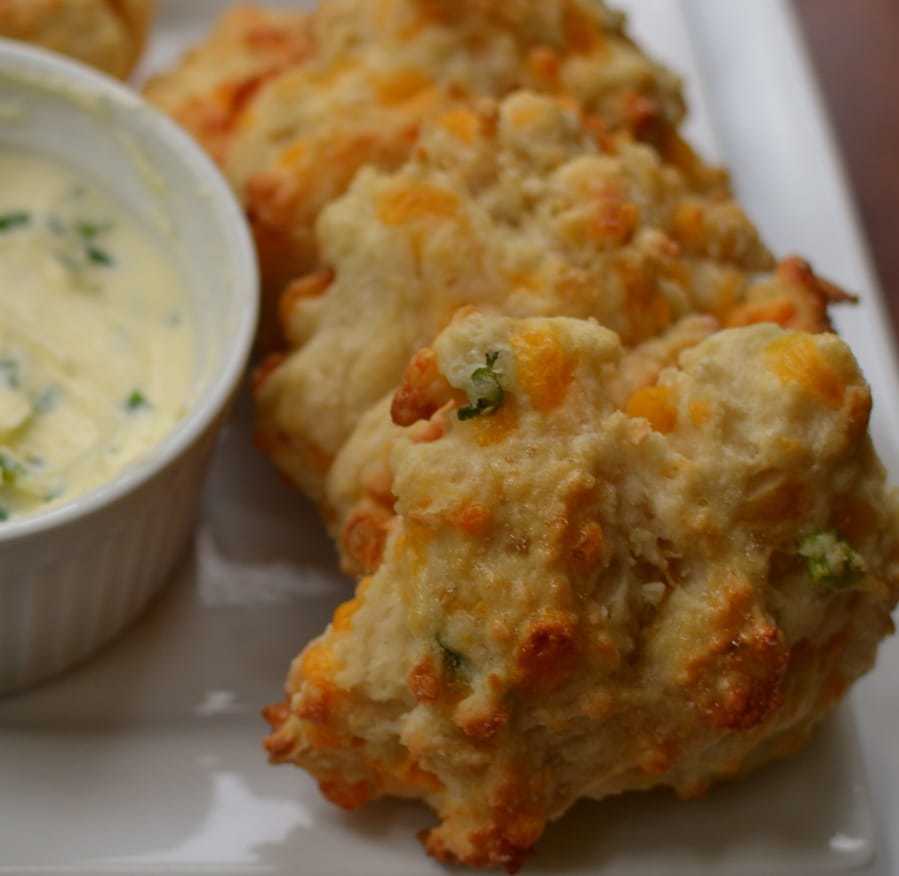 Cheddar Drop Biscuits with Chive Butter
https://www.smalltownwoman.com/wp-content/uploads/2019/05/Beth-1.pdf