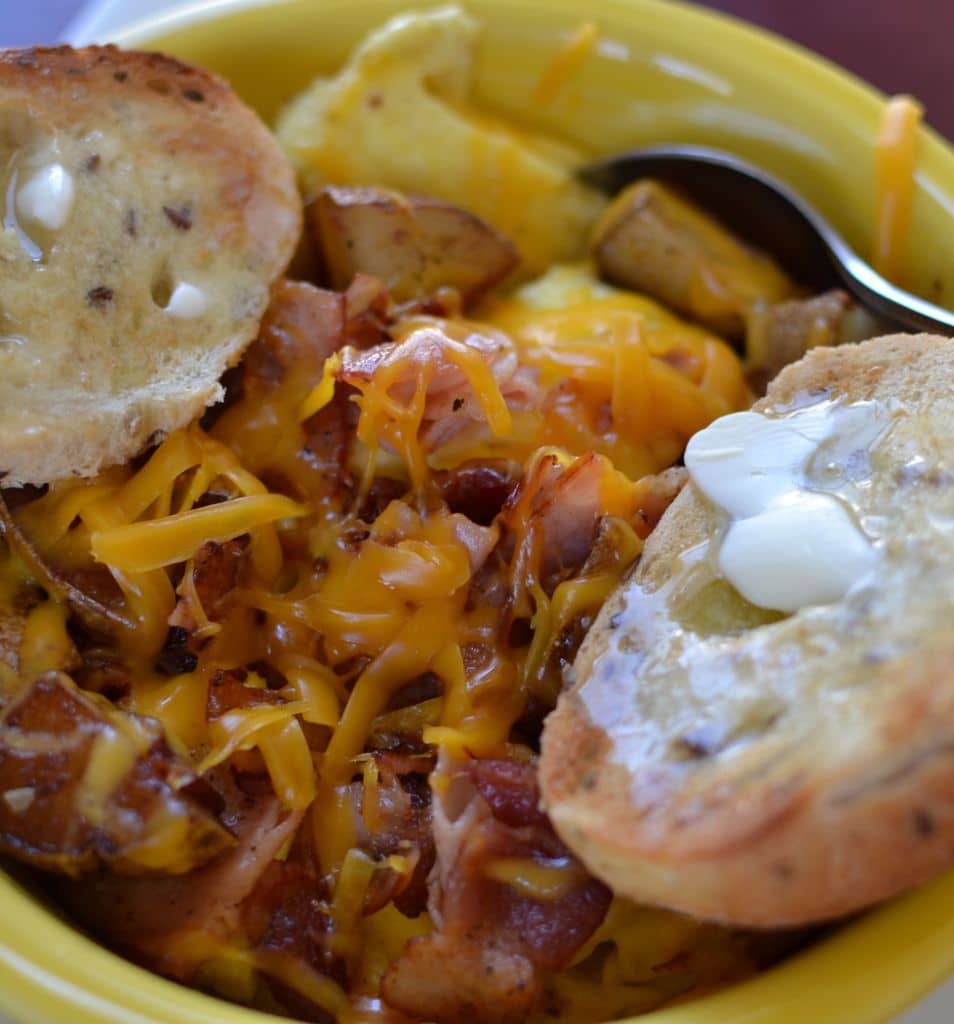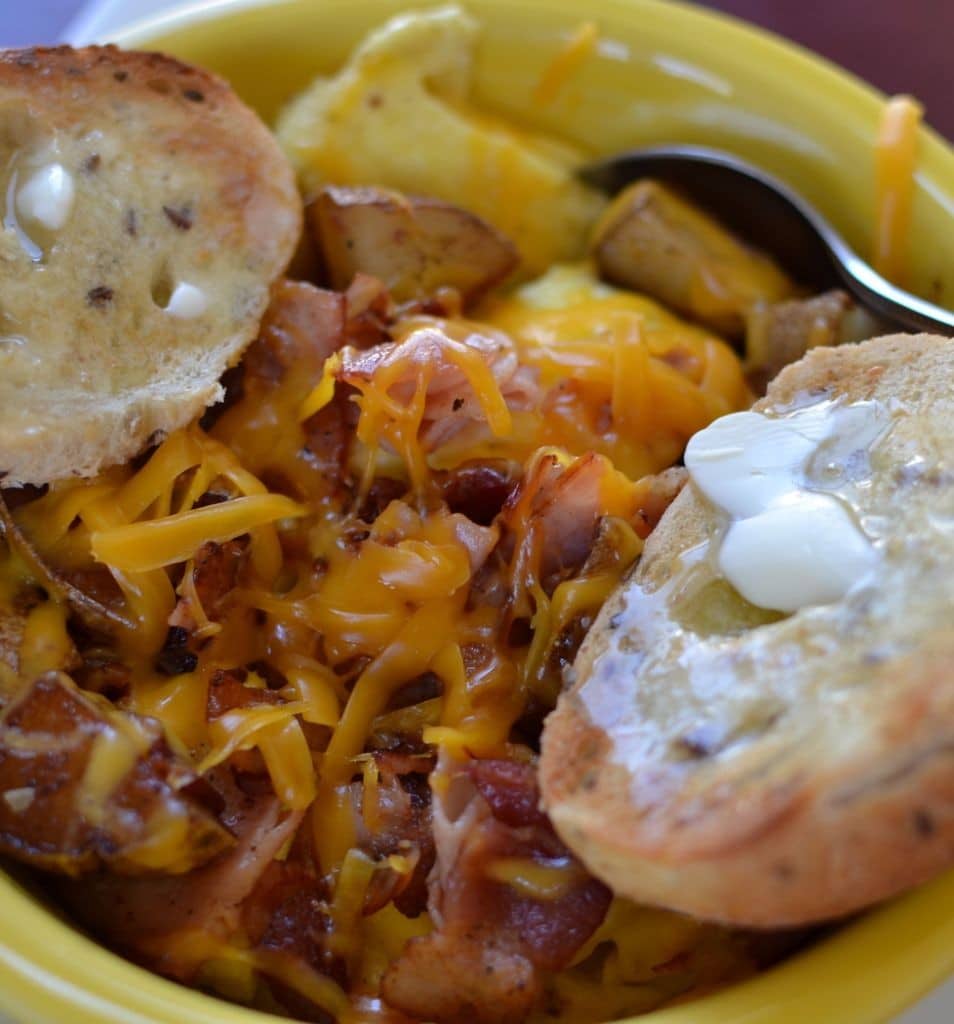 These little beauties are a cinch to make! They are chock full of protein and will leave you satisfied for hours and hours! It calls for scrambled eggs but you can get really crazy and add poached or over easy!! Wear what you dig!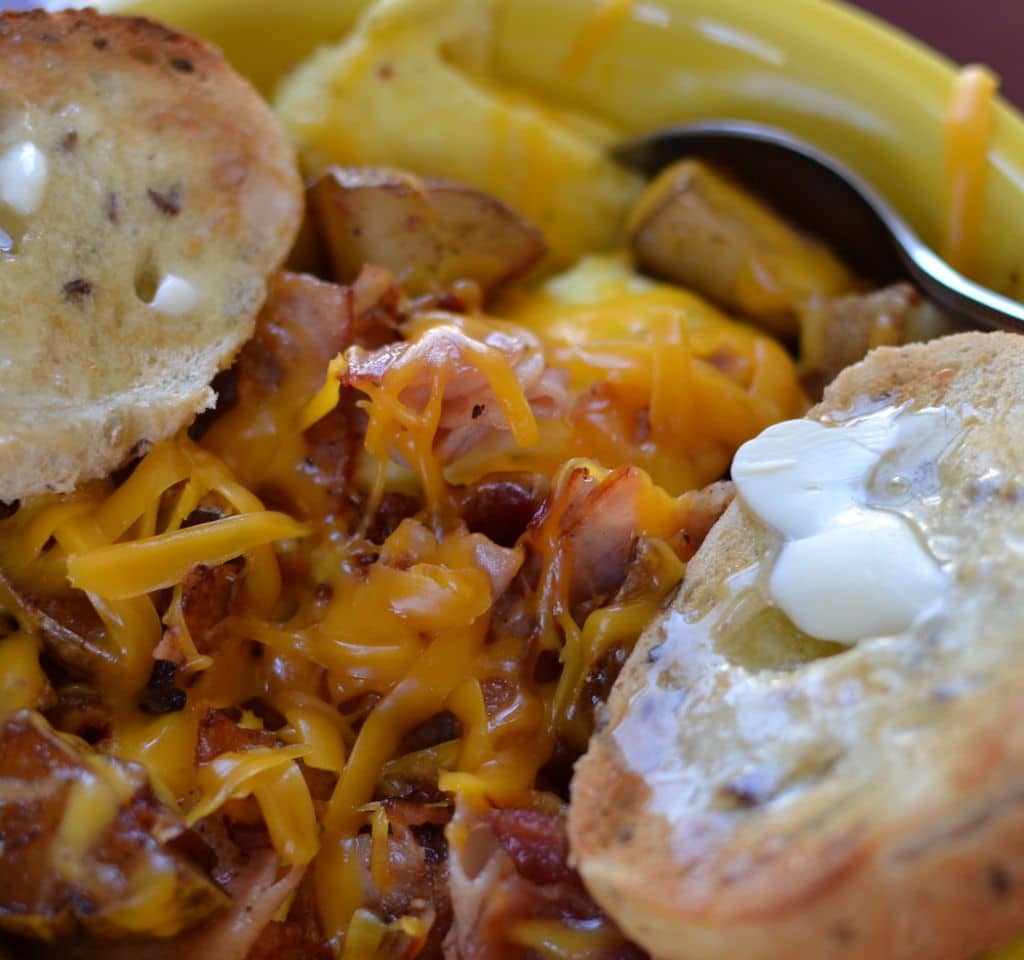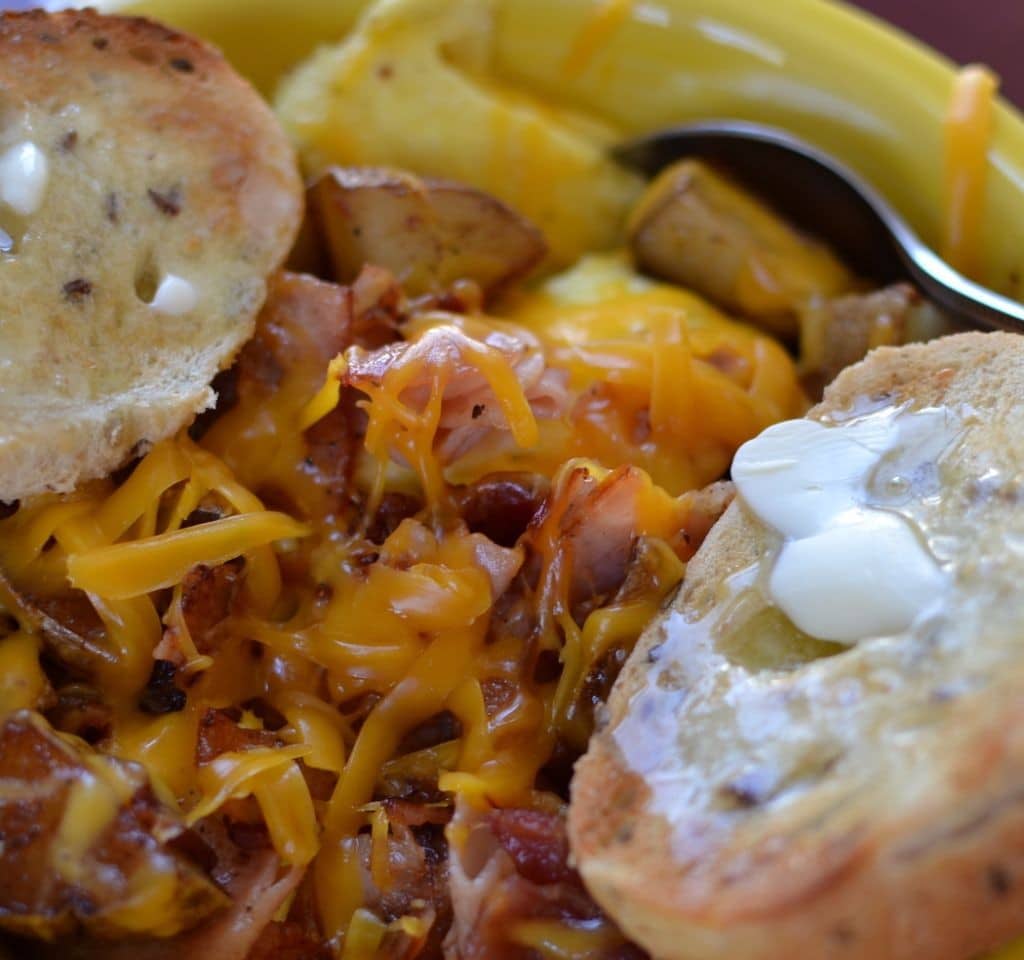 You can cook it all up in the same pan or you can use multiple pans and speed it up a bit.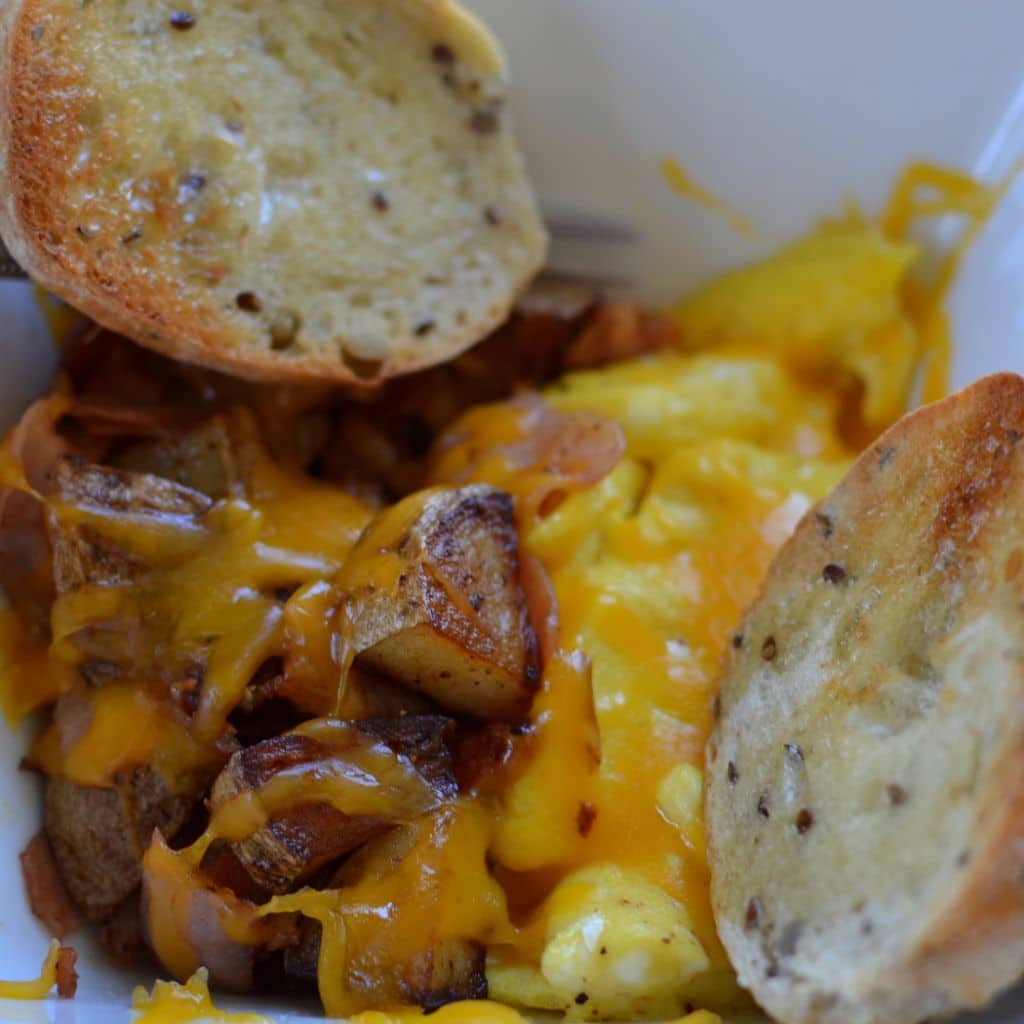 You are going to love every last bite of this protein packer!
Hash Brown Bacon Breakfast Bowl
Scale
Ingredients
1 large russet potato cubed
1/4 teaspoon garlic powder
Salt & pepper
2 tablespoons olive oil
4 slices uncooked bacon diced
3 slices sweet deli ham diced
4 eggs
2 egg whites
2 tablespoons cold water
1/4 cup sharp cheddar
2 small whole grain rolls or bread
Butter
Instructions
In plastic sandwich bag toss potatoes, garlic powder, olive oil and salt & pepper. Heat large skillet over medium heat. When hot; toss in potatoes. Cook until lightly browned; approximately 10 minutes. Add bacon and cook for another 5 minutes. Add ham and cook for another 5 minutes or until potatoes are tender but browned. Remove from pan; plate and cover to keep warm.
In small bowl beat eggs, egg whites and water.
Remove all but 1 tablespoon of grease from skillet. Over low heat add eggs and cook slowly using a heat resistant rubber spatula to move the cooked eggs and allow the uncooked egg mixture to flow to the bottom of the pan. When almost complete turn off heat and cover.
Toast rolls or bread and butter.
Divide eggs, potato mixture and cheddar cheese between 2 bowls.
More fantastic breakfast recipes!
Benedict Omelette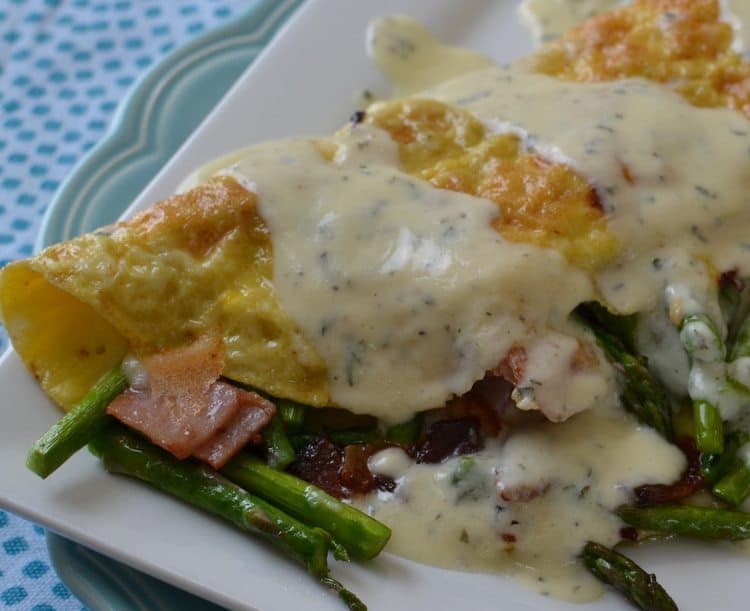 https://www.smalltownwoman.com/benedict-omelette/
Hash Brown Egg Nests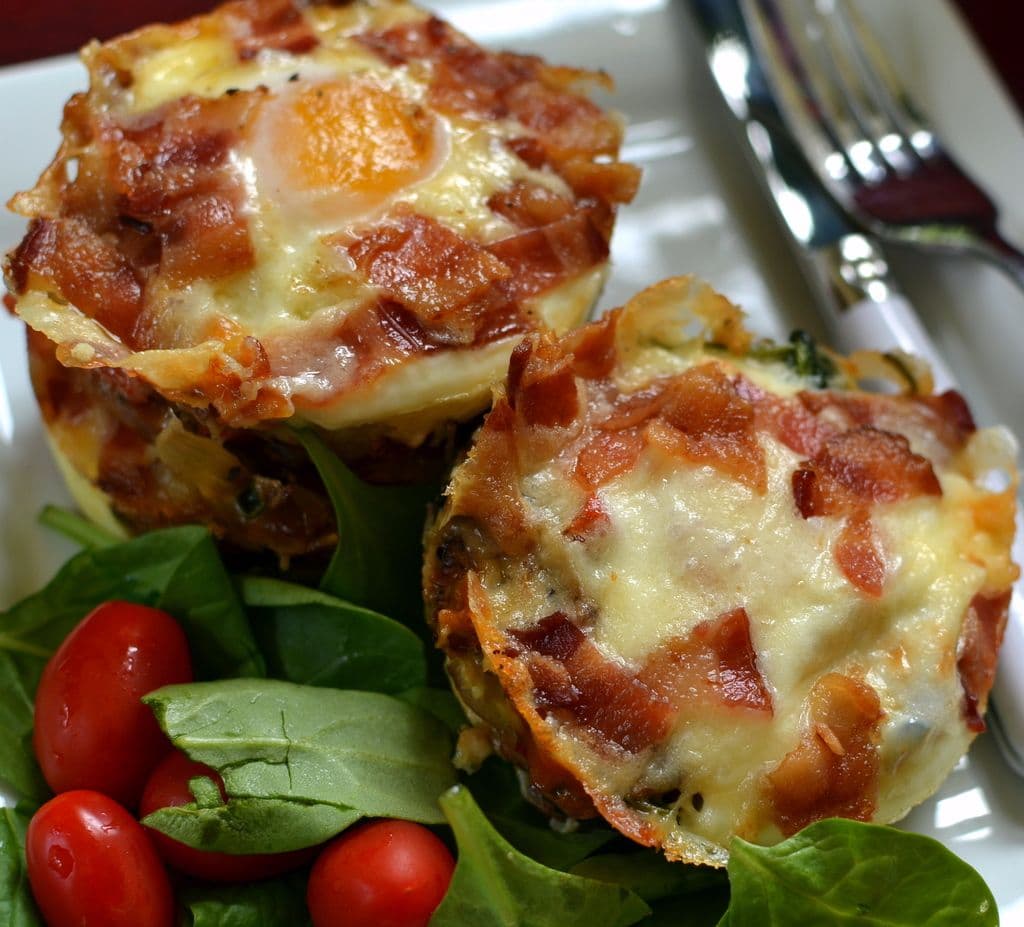 https://www.smalltownwoman.com/hash-brown-egg-nests/
https://www.smalltownwoman.com/wp-content/uploads/2019/05/Beth-1.pdf