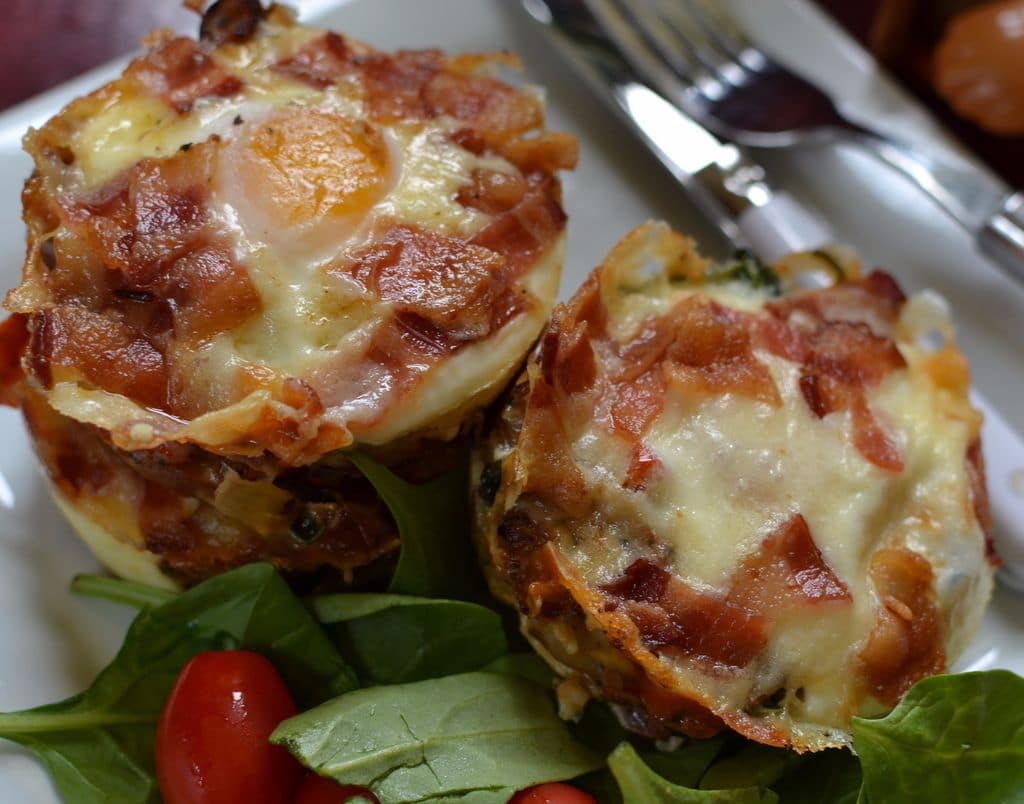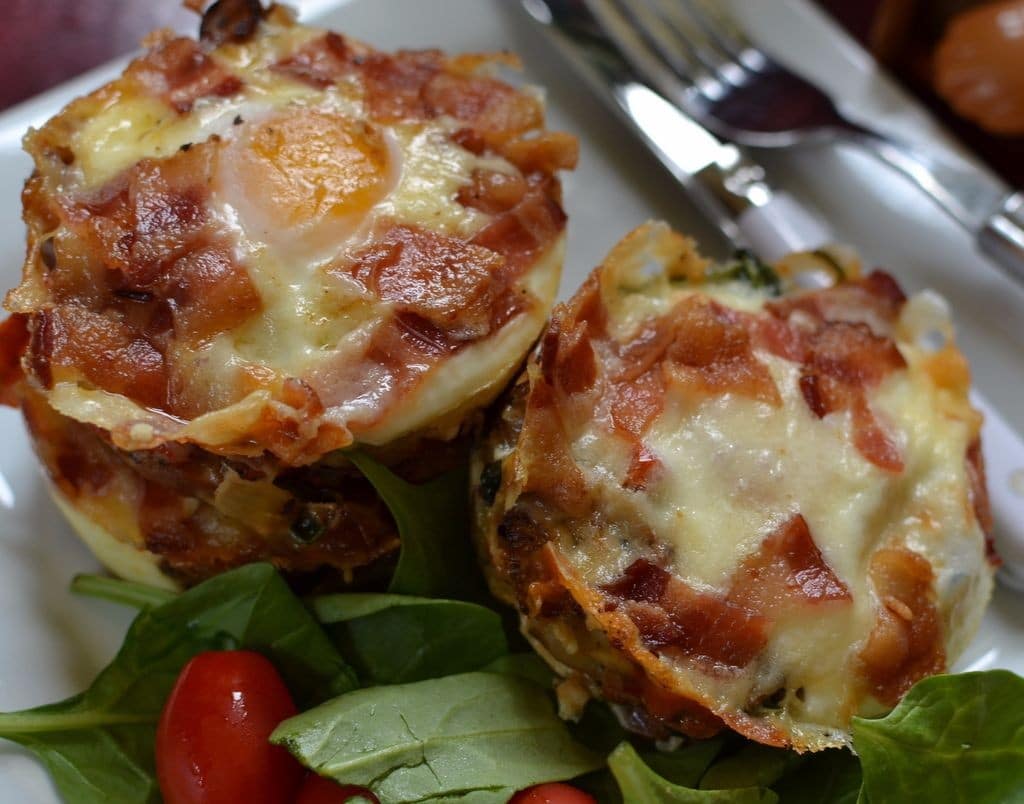 I think I have told you once or twice that breakfast  is my favorite meal of the day but just in case you forgot I am here to remind you once again.  Now this delicious dish combine potatoes, bacon, eggs and cheese with just the right veggies and spice.  I cook it in well greased ramekins so they can be removed easily.  That way you can see all the lovely colors and the presentation is wonderful.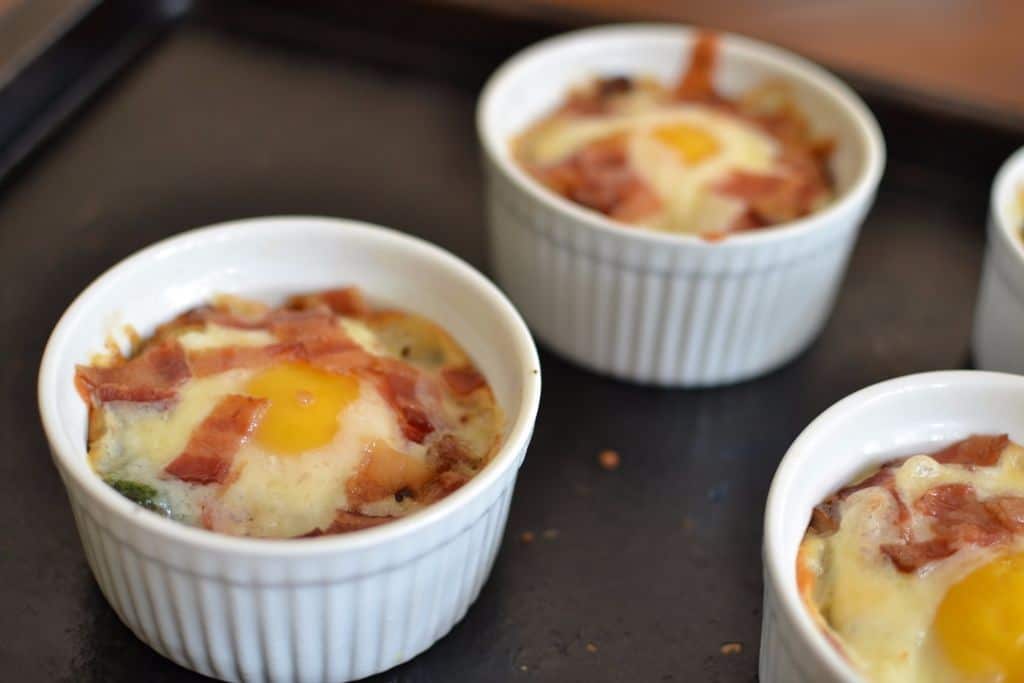 They are easy to put together and include a list of ingredients that are usually on hand!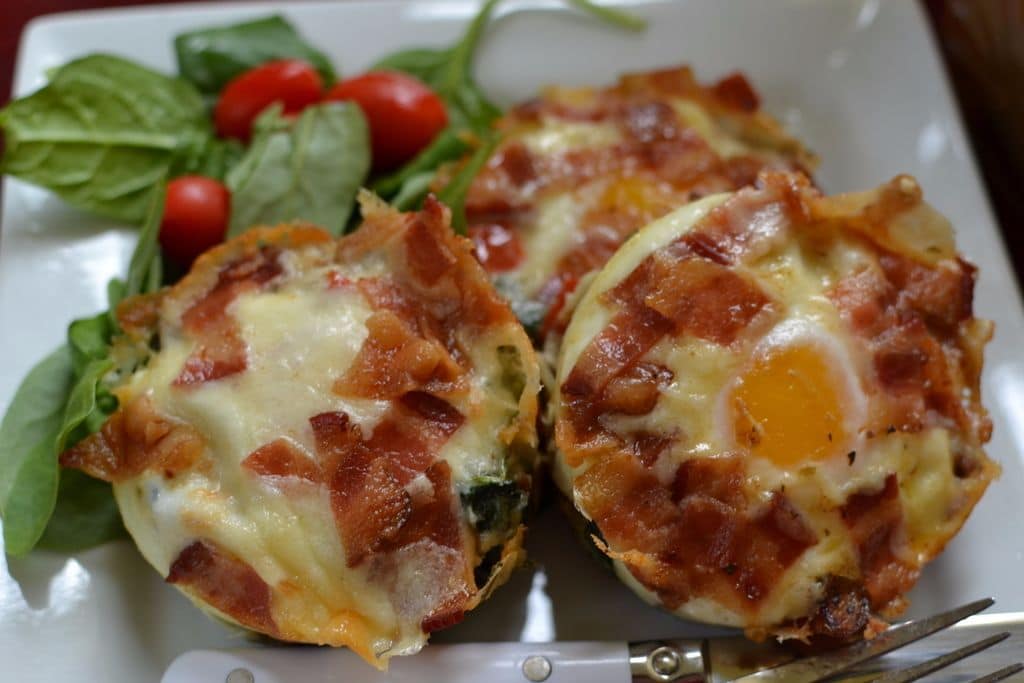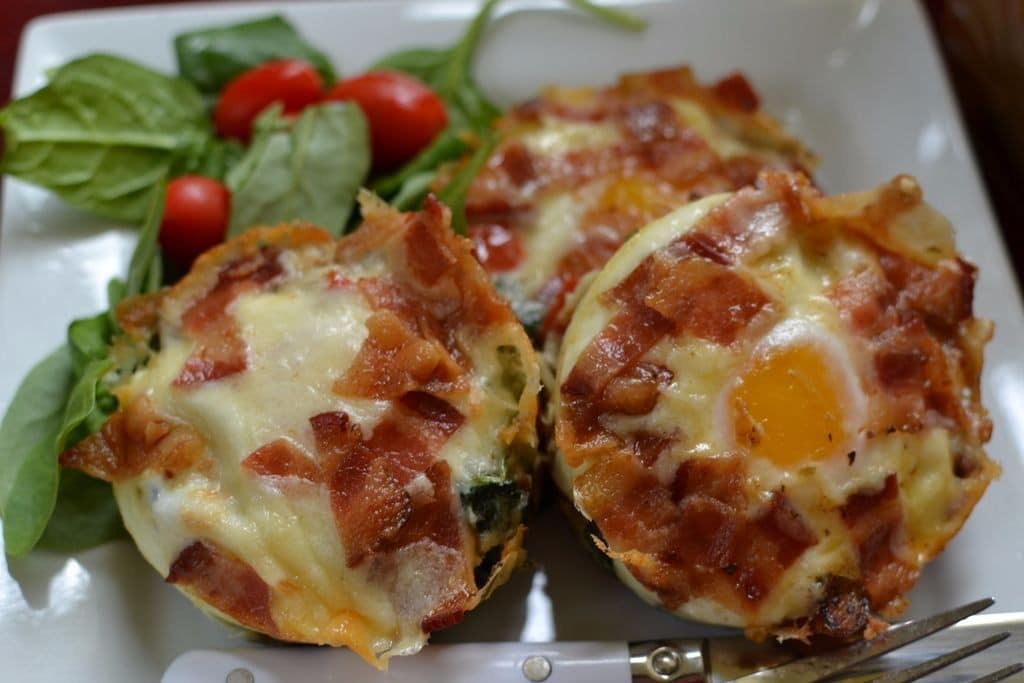 I see many variations of this recipe in my future!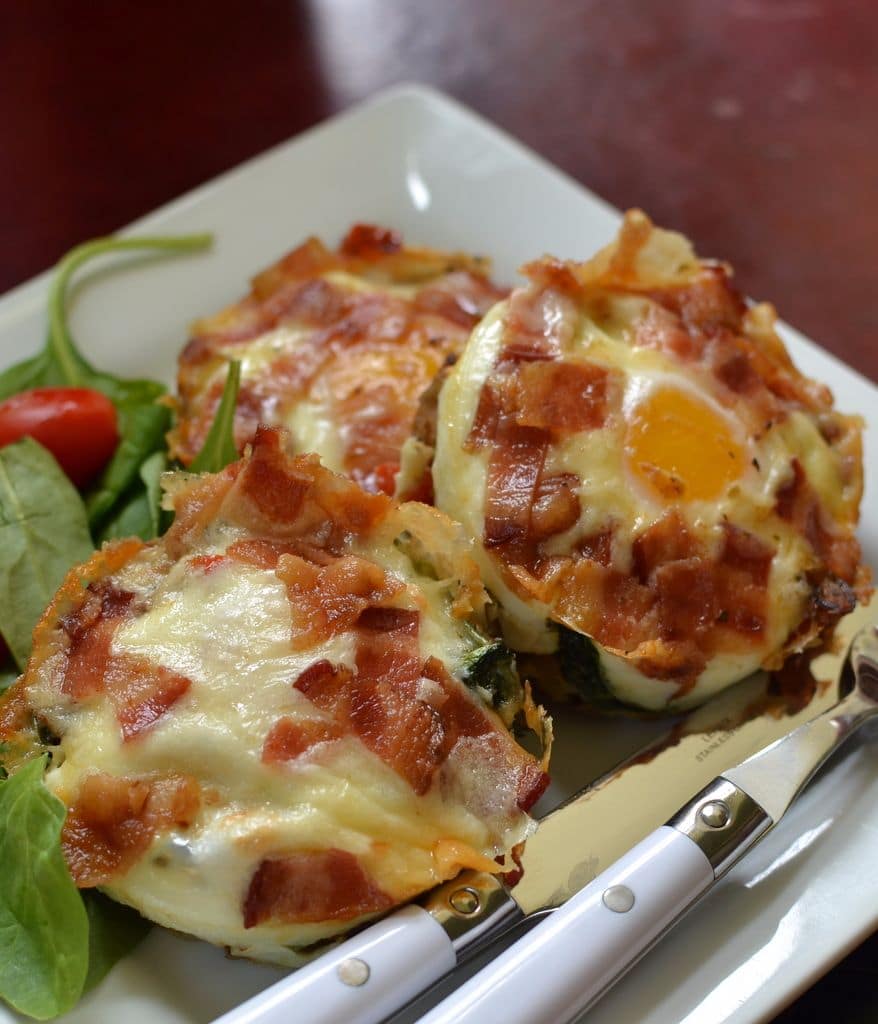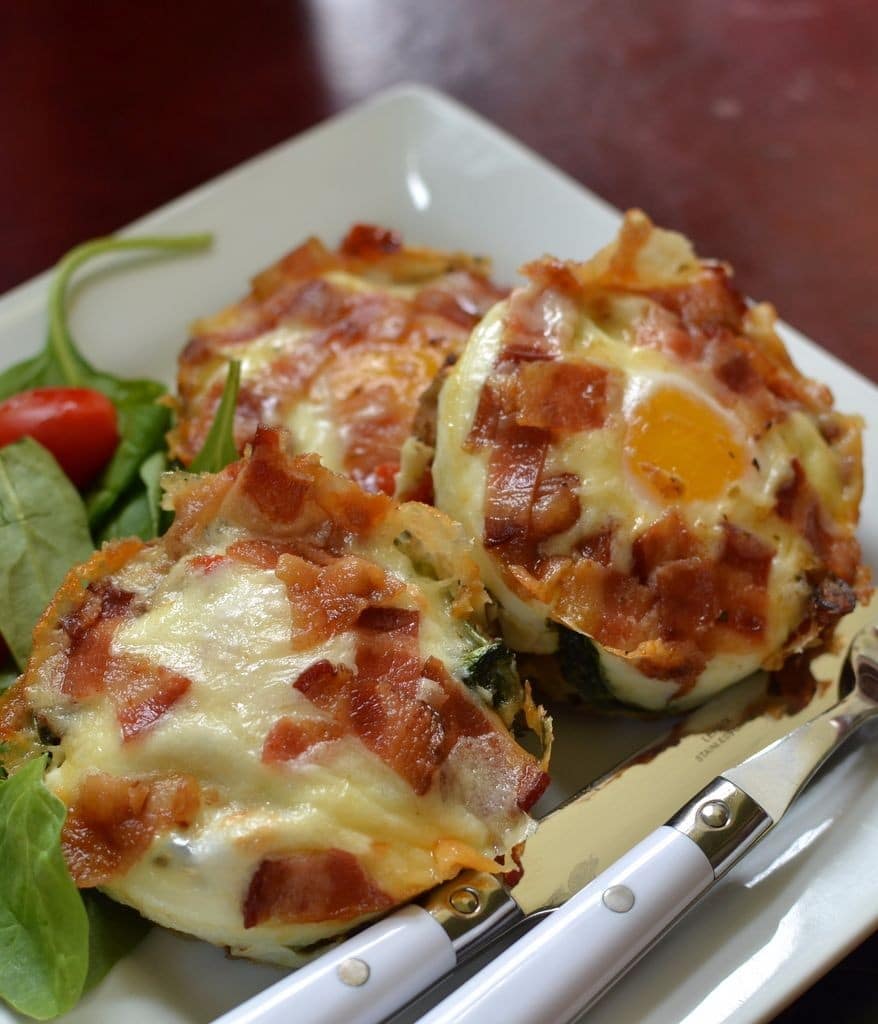 Enjoy my friends!
Print
Hash Brown Egg Nests
1 1/2 cups finely chopped red potato
2 tablespoons finely chopped onion
1/4 cup red pepper finely chopped
1/2 teaspoon basil
1/2 teaspoon oregano
1/4 teaspoon garlic powder
1/4 teaspoon salt
1/4 teaspoon pepper
4–6 cups baby spinach
4 eggs
1 cup provel ropes or shredded provolone
4 slices crispy bacon finely chopped
Olive oil
Instructions
Preheat oven to 350 degrees.
Spray 4 individual ramekins with non stick cooking spray or olive oil.
Heat tablespoon olive oil in skillet over medium heat. Add potato and cook until lightly browned. Add onion and pepper and cook for an additional 3-4 minutes. Add basil, oregano, garlic powder, salt, pepper, and spinach just until spinach wilts. Split the potato mixture between the 4 ramekins creating a small well in the center.
Add one egg to the center of each ramekin. Split the cheese and the bacon between the ramekins.
Bake for 20 minutes or until the whites are set. Allow ramekins to cool for ten minutes. Run a knife around the edge of the ramekin and gently lift out.
https://www.smalltownwoman.com/wp-content/uploads/2019/05/Beth-1.pdf