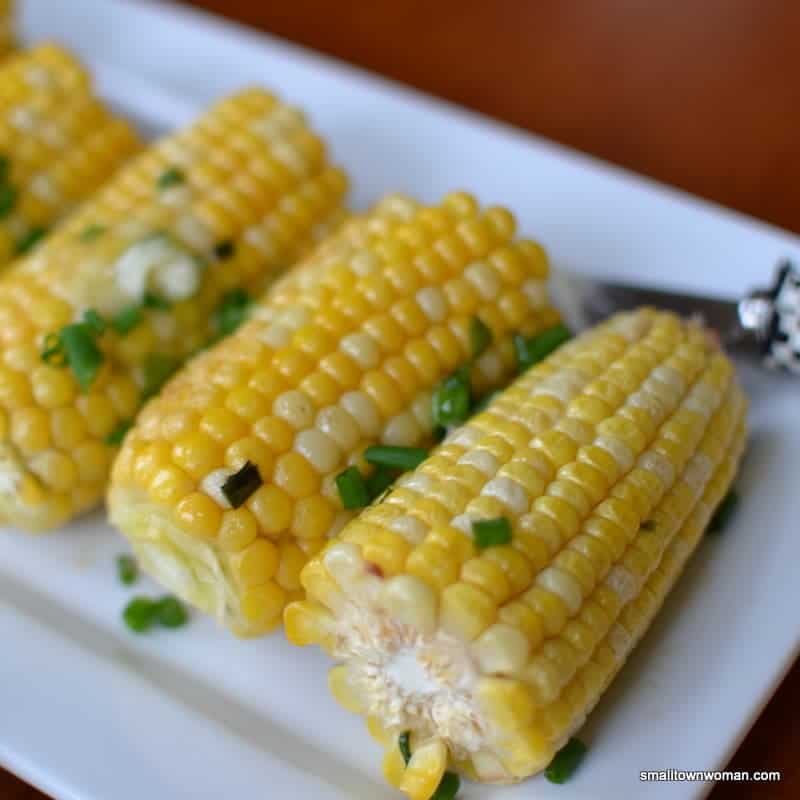 I am absolutely convinced that I can not have too much corn in my life. I love corn! As a matter of fact the whole family loves corn. Have you tried any of my corn recipes like Black Bean Corn Salad or Sweet Creamed Bacon Corn? I made this Honey Chive Butter Oven Roasted Corn last night and my sweet son had three pieces. He would have polished off the whole platter if I did not remind him to save some for others.
Have you ever oven roasted corn? It is the best!! When I was growing up it seemed like we only had one way of cooking corn and that was boiling it. This Honey Chive Butter Oven Roasted Corn takes corn to a whole new level. Real honest to goodness butter is whipped with honey and chives. Half is applied before roasting the corn and the other half is lathered on when the corn is piping hot out of the oven. The result is amazing and it will make you want to devour the whole platter of corn like my son.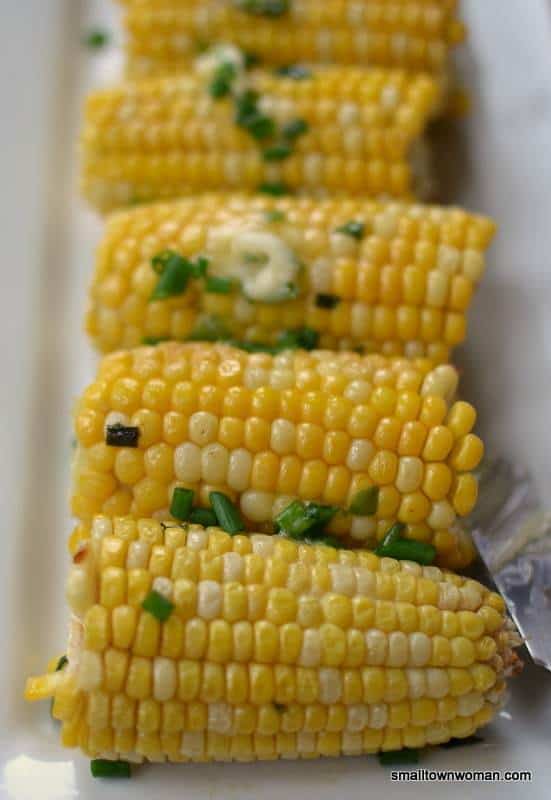 Is your mouth watering yet? Mine is and I can not help it. It is just that good. The only thing that would take this over the top would be a double batch of butter to lather all over fresh biscuits. Do I have your attention now? LOL! Fresh corn is starting to come in around this neck of the woods and we know how to grow corn here in Missouri! Got to get it while the getting is good!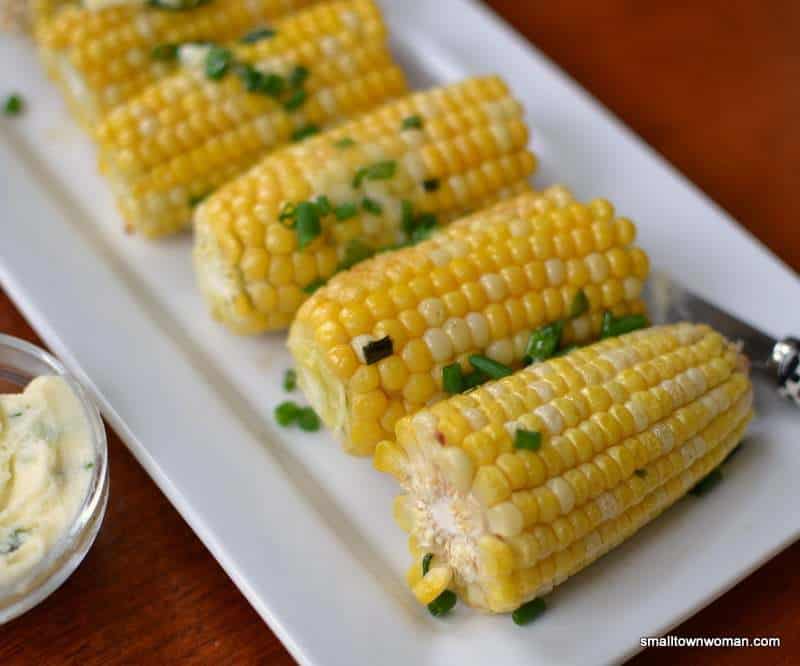 So if you are a corn lover like myself put this Honey Chive Butter Oven Roasted Corn on your menu this week. Just make sure that you have enough for your always and forever hungry teenage son.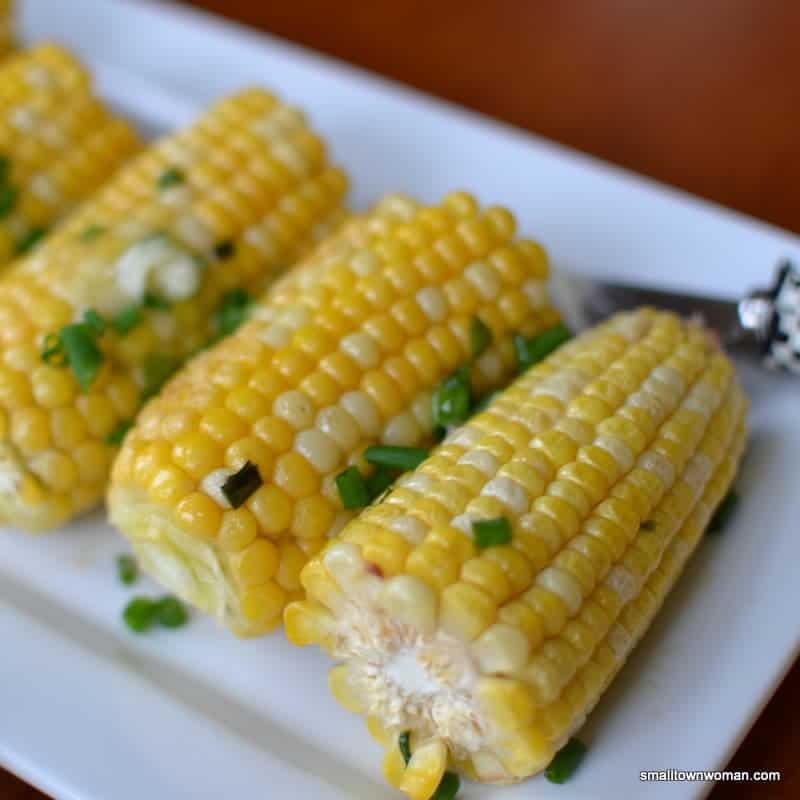 Honey Chive Butter Oven Roasted Corn
Scale
Ingredients
4 ears fresh corn shucked and de-silked (cut in half)
1/2 cup unsalted butter softened
2 tablespoons light colored honey
1/5 teaspoon salt
3 tablespoons fresh chopped chives
Instructions
Preheat oven to 425 degrees
Using stand mixer with paddle attachment cream butter. Add honey, salt and fresh chives. Beat on low until incorporated; scraping down side and beater.
Spread each half ear of corn with 1/2 tablespoon of the butter mixture. Place on cookie sheet and bake for 8 minutes. Turn corn and bake for another 10-14 minutes or until desired tenderness.
Serve with remaining chive honey butter.
Notes
I like this corn roasted to the point when it is just starting to brown a touch.
Other fantastic recipes you will love!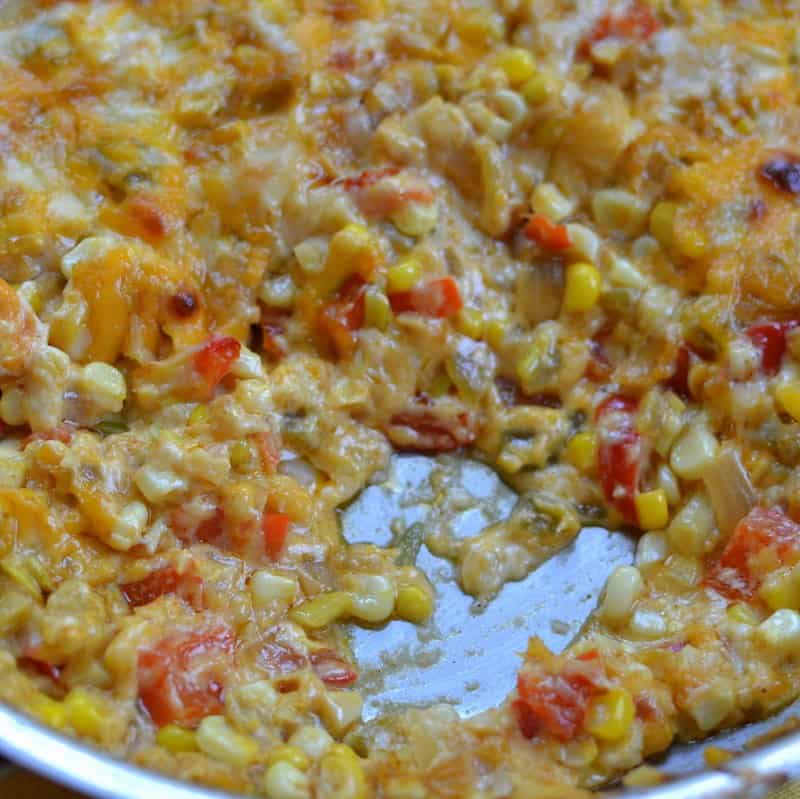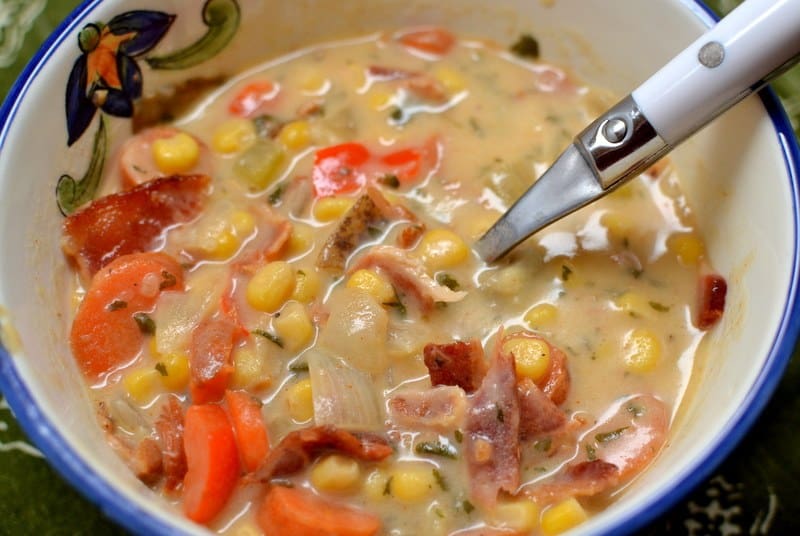 https://www.smalltownwoman.com/wp-content/uploads/2019/05/Beth-1.pdf