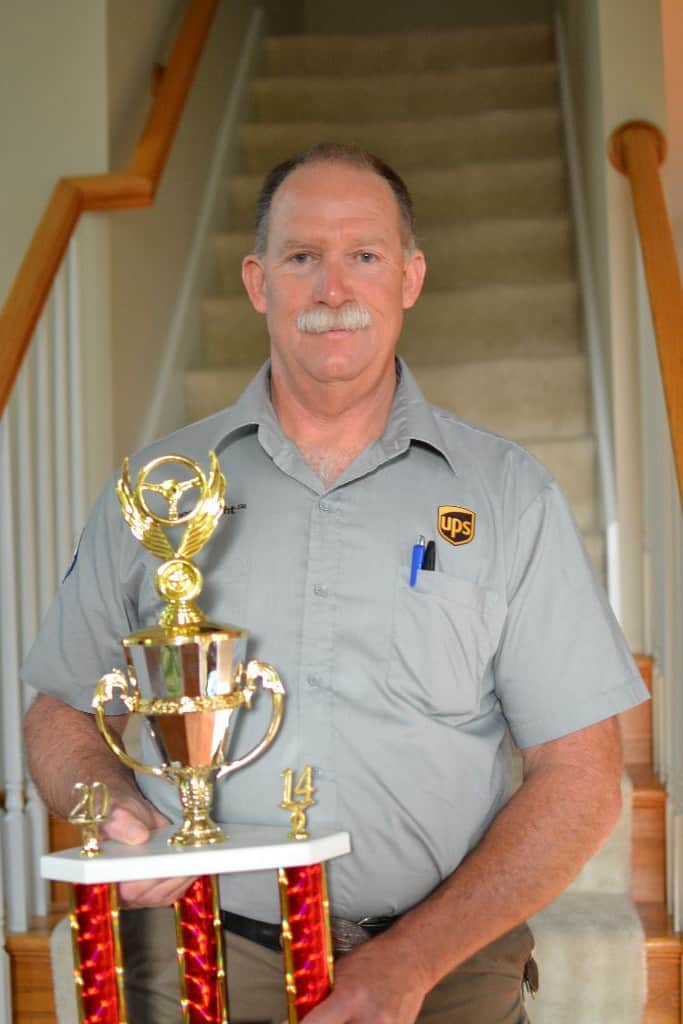 Looks so proud with his trophy.  He competes every year and now our trophy table is getting a little congested.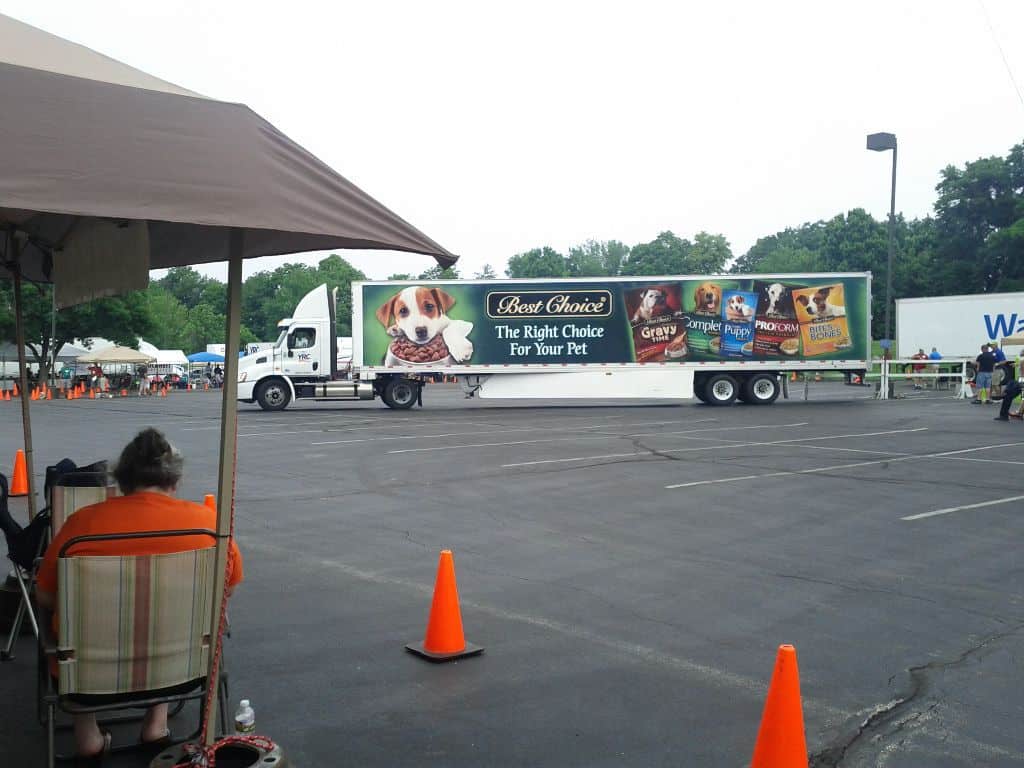 Here he is in the truck doing the back up portion of the competition.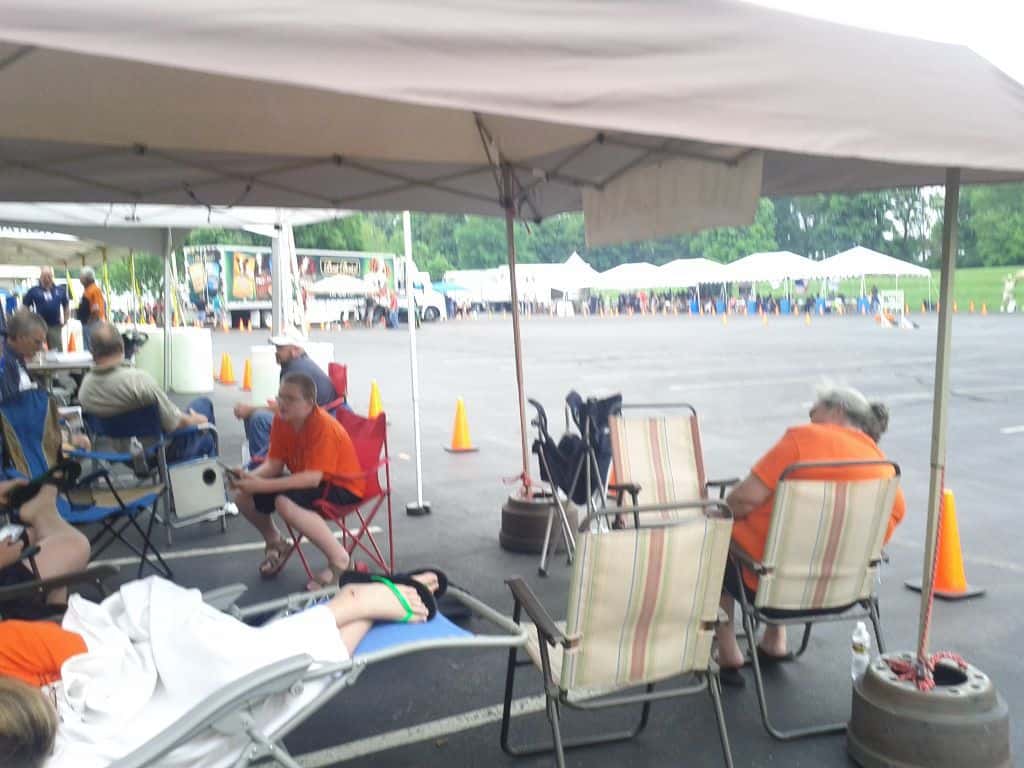 Now in the back ground there he is driving that big truck through those cones and he can't knock any of them over.  Oh my!   Way to go Fancy Pants!
https://www.smalltownwoman.com/wp-content/uploads/2019/05/Beth-1.pdf