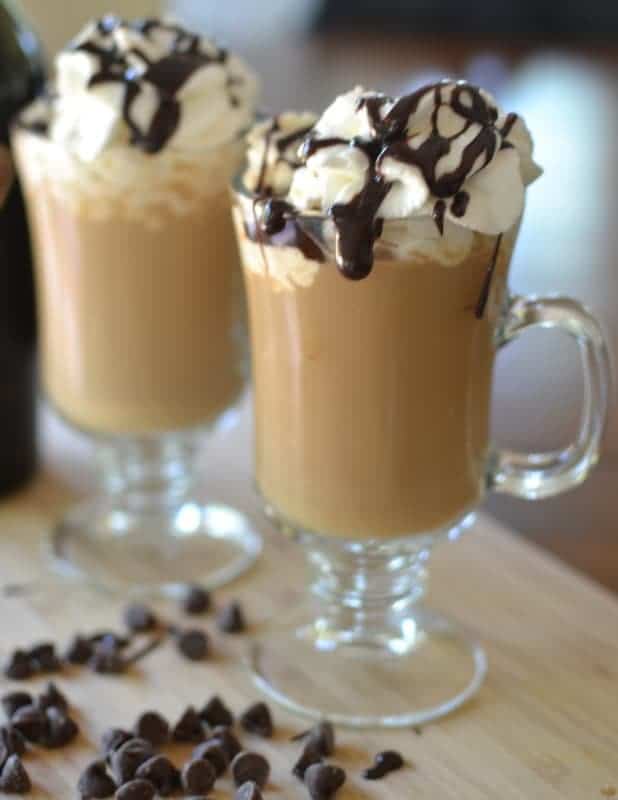 Do you like coffee?  How about Irish Cream?  How about chocolate? Then you are going to love this Irish Cream Chocolate Coffee.  It is a must try for all coffee lovers.  You can serve this cold or warm but keep in mind that the whip cream is going to disappear fast with warm coffee.  I personally like it cold but as the saying goes "Wear what you dig."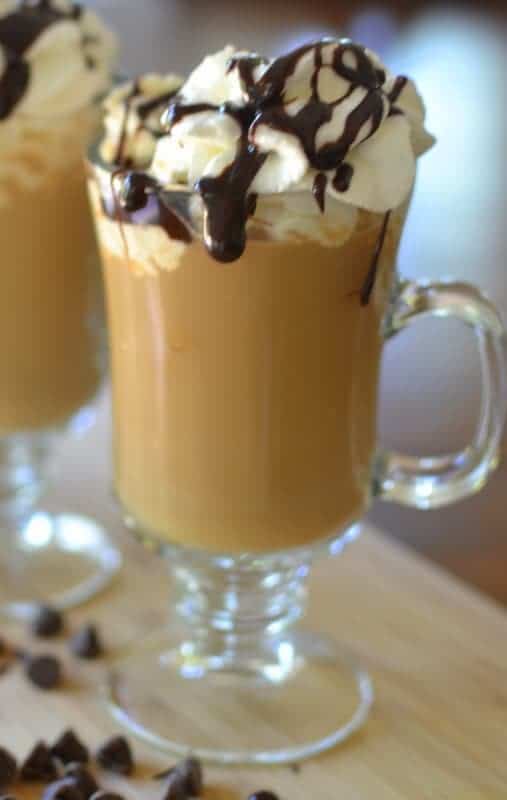 Start with good strong unflavored coffee.  You aren't going to need any flavor because you are going to add all the goodies.  If you are making it cold prepare ahead of time and put it in the refrigerator for awhile.  Now add a little Irish Cream to the mix.  I used Bailey's but Costco makes one this is just as good and a little easier on the pocket book.  Now stir in a teaspoon or two of chocolate sauce.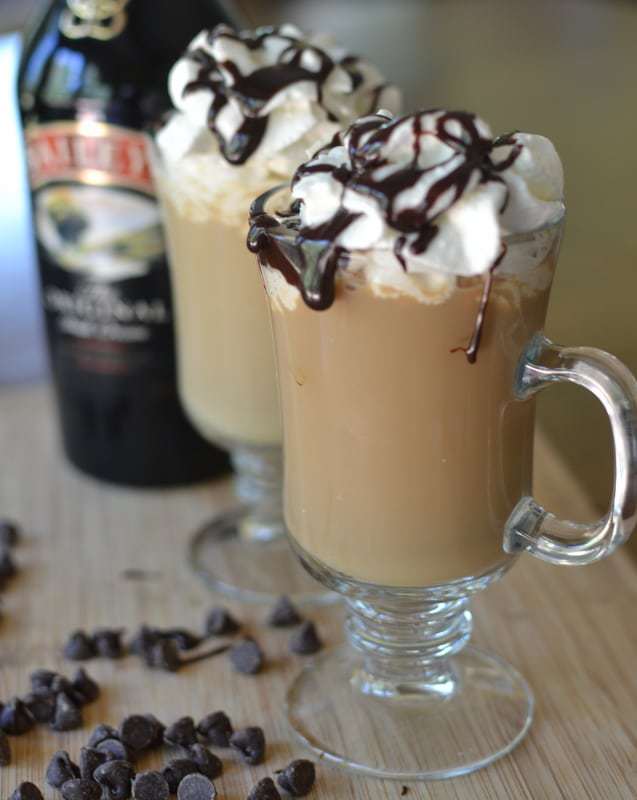 Now top with whipped cream and drizzle with more chocolate sauce. It doesn't get much easier than this and so much cheaper than those yummy drinks at Starbucks!!  So delectable and divine!  Consider it a special treat just for you! Perfect for coffee lovers everywhere!
Other coffee drinks you will love!
Print
Irish Cream Chocolate Coffee
2 cups strong brewed unflavored coffee
1/4 cup Irish Cream Liquor
Chocolate Sauce
Whipped cream (I used Rediwhip)
Instructions
If drinking cool chill coffee in the refrigerator for an hour or so.
Split the Irish Cream between the cups. Add 1-2 teaspoons of chocolate syrup to each cup and stir in. Top with whipped cream and drizzle with more chocolate sauce.
https://www.smalltownwoman.com/wp-content/uploads/2019/05/Beth-1.pdf