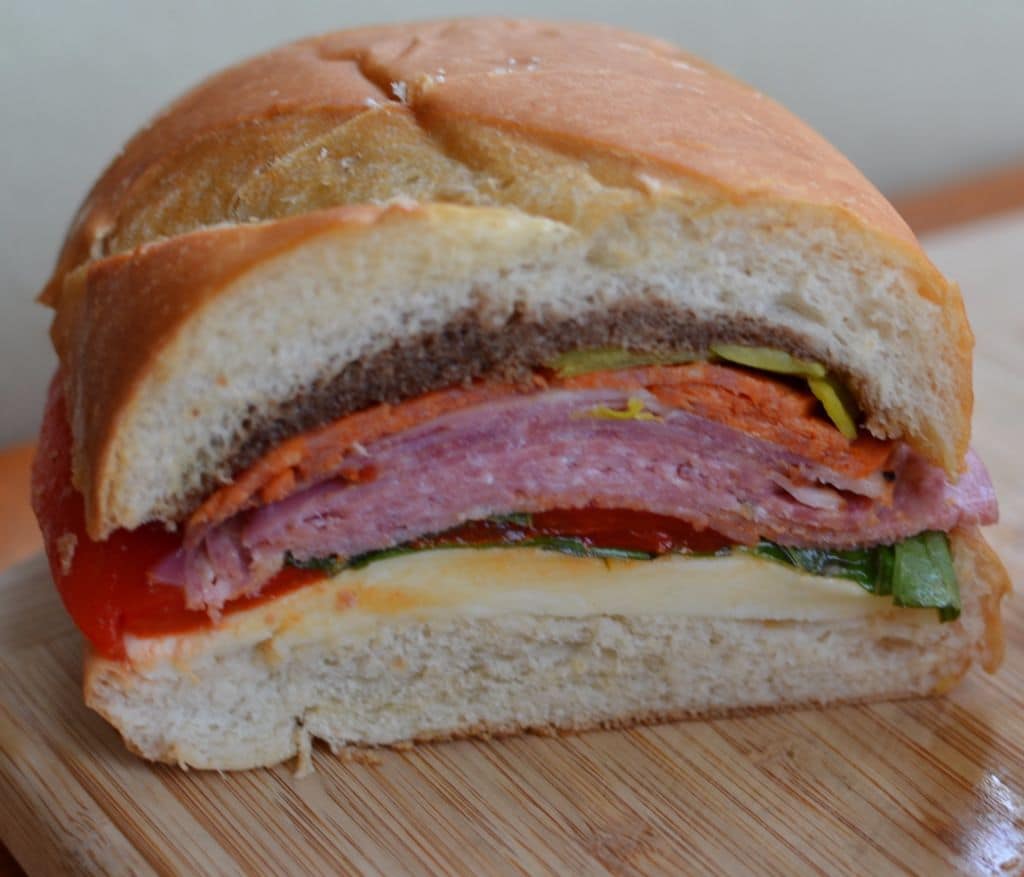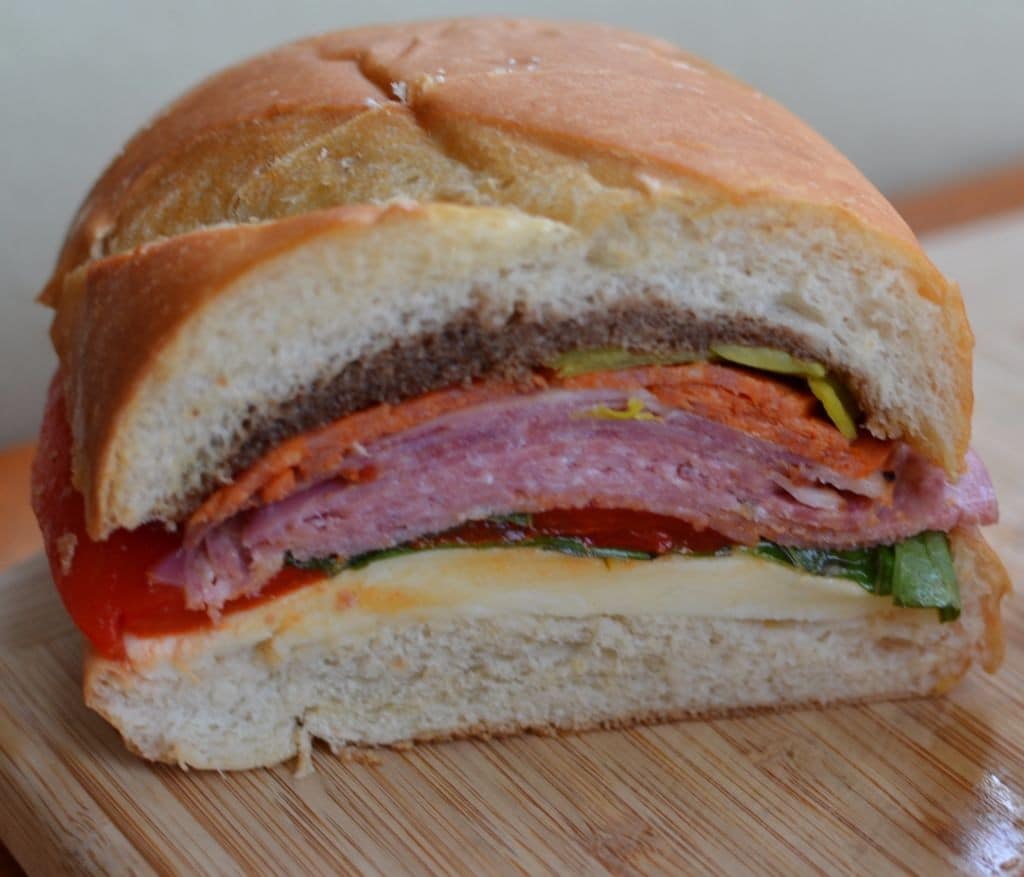 My friend Ellyn makes the most amazing pressed sandwiches.  Ellyn is on the other side now so I can't ask her about them.  I set out to recreate them as best I could and the result was very tasty!  The idea of putting lots of Italian meat, mozzarella cheese, basil and red pepper together between soft bread and pressing it with a couple of heavy books is just plain fun!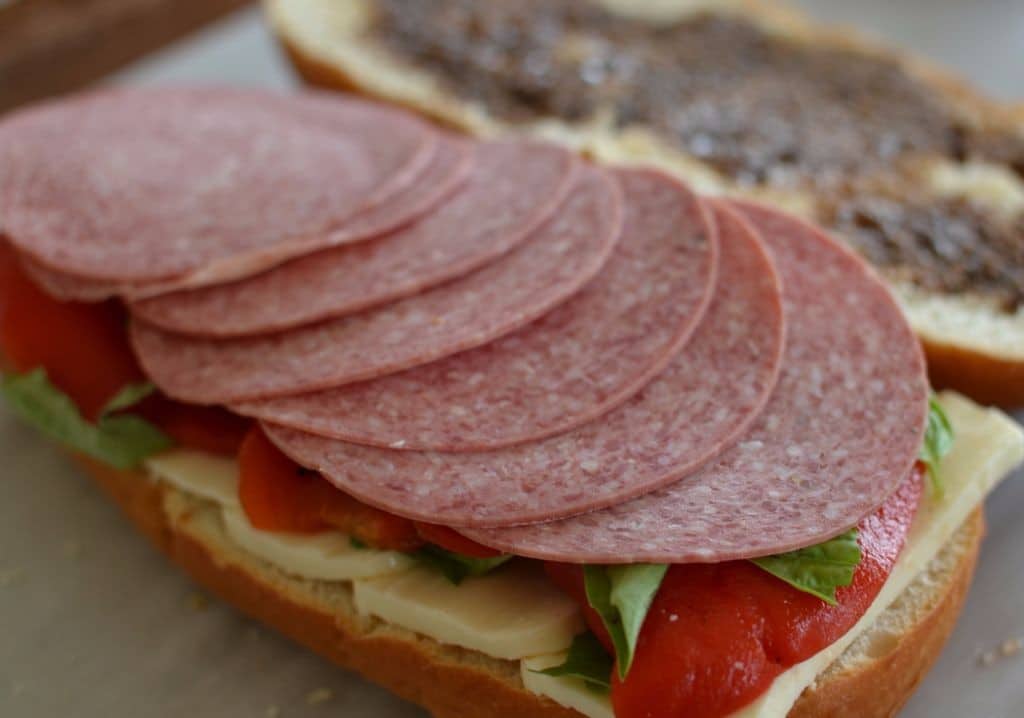 Fresh soft Italian bread works best but a ciabatta bread would work as well.  Buy good quality Italian meats.  They are well worth the money.  The older I get the more I learn that quality counts!!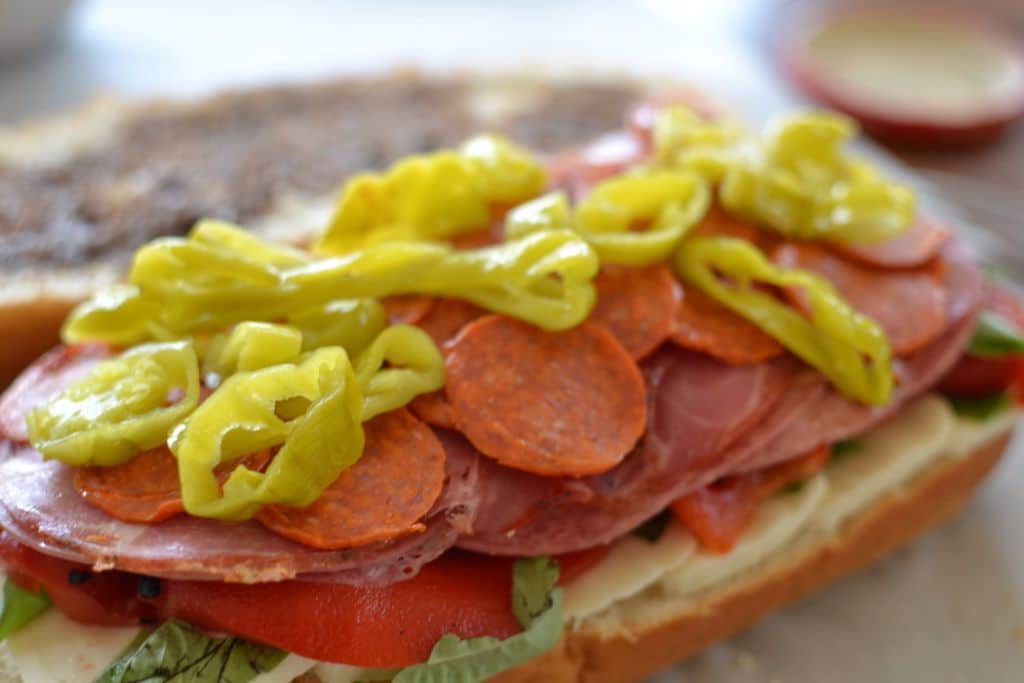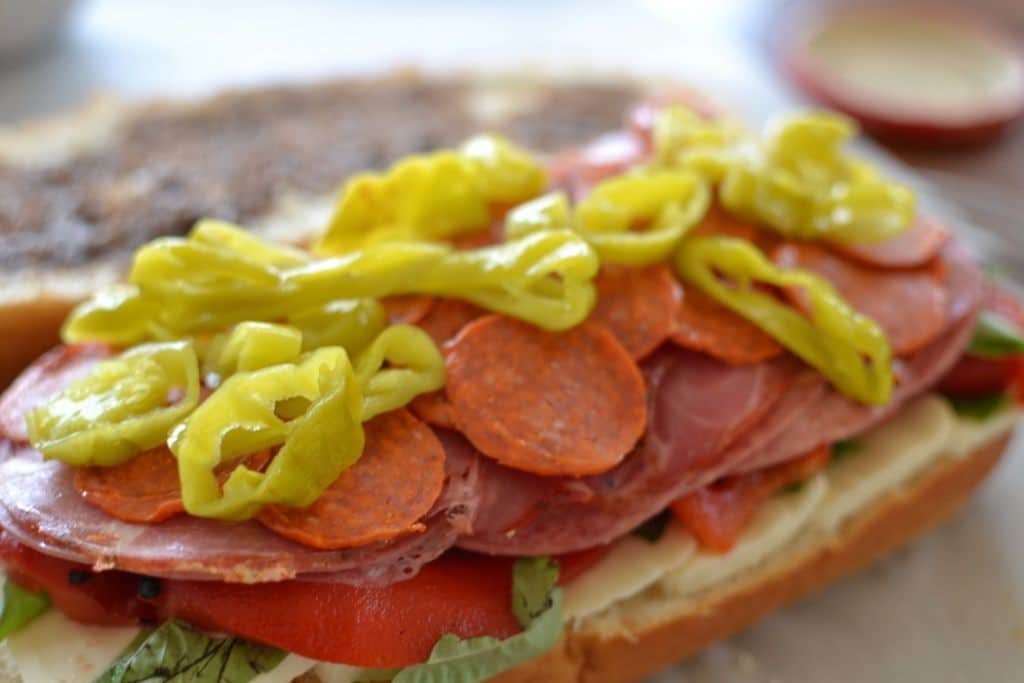 If you are not a fan of balsamic vinegar substitute an olive tapenade.    I like the sandwich both ways.  So get ready to have a little fun smooshing your sandwich.  Go ahead.  It is okay.  It helps to bring all of the flavor together in harmony.
If you are a big sandwich nut like me check out some of my other sandwiches!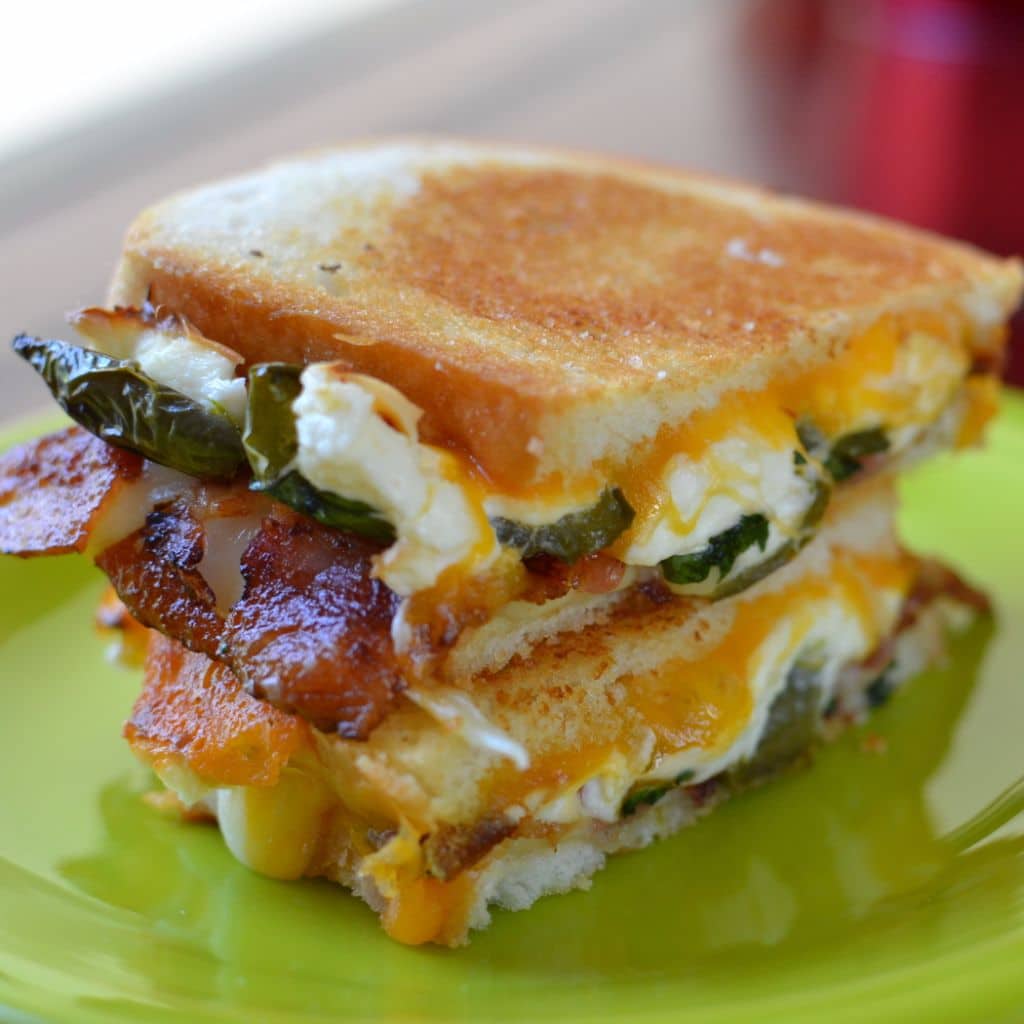 https://www.smalltownwoman.com/grilled-cheese/
Italian Pressed Sandwiches
1 Italian loaf or ciabatta loaf
2 tablespoons balsamic vinegar
2 tablespoons olive oil
8 ounces fresh mozzarella sliced thin
12 leaves fresh basil torn into bite size pieces
16 ounce jar roasted red pepper
1/3 lb thinly sliced Genoa salami
2 ounces cooked capocolla
2 ounces sliced pepperoni
2/3 cup sliced pepperoncinis
Fresh ground black pepper
Instructions
Slice loaf in half lengthwise.
In small bowl whisk vinegar and olive oil together. Drizzle over top half of loaf.
On bottom half of loaf layer mozzarella, basil, red pepper, salami, capocolla, pepperoni, pepperoncinis and pepper. Top with basil drizzled side.
Wrap in plastic wrap or aluminum foil. Press with something heavy like books or a cutting board for 30 minutes up to 2 hours. Unwrap, slice and enjoy!
https://www.smalltownwoman.com/wp-content/uploads/2019/05/Beth-1.pdf