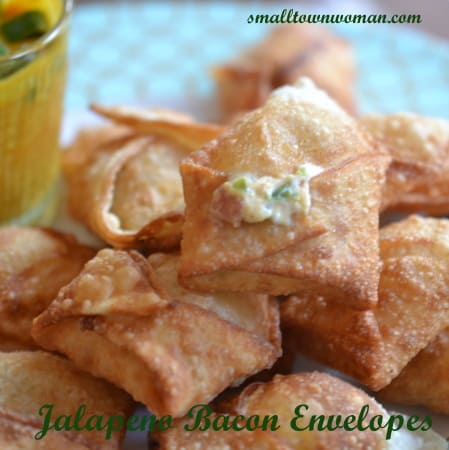 These are so delicious. You can even prepare them ahead of time and freeze them.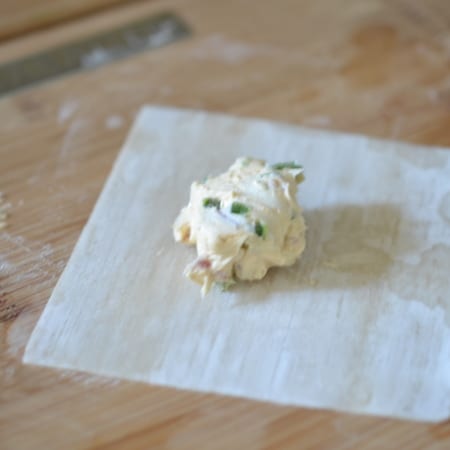 Do not be intimidated by wonton skins. They are not difficult to work with unlike my preteen daughter!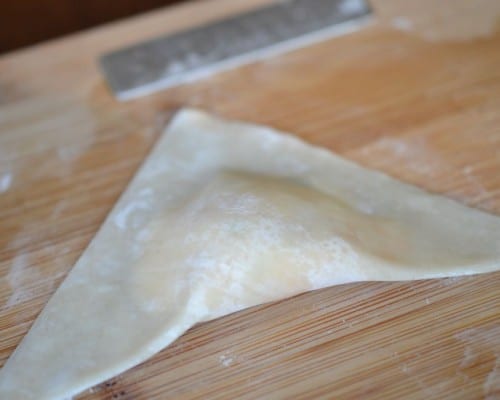 Don't try to put too much filling in the wonton. A teaspoon of filling works really well. Moisten the edges with water and seal working all of the air out and gently pressing together. I find that my fingertips work best for moistening the edges and doing all the sealing and air pocket removing.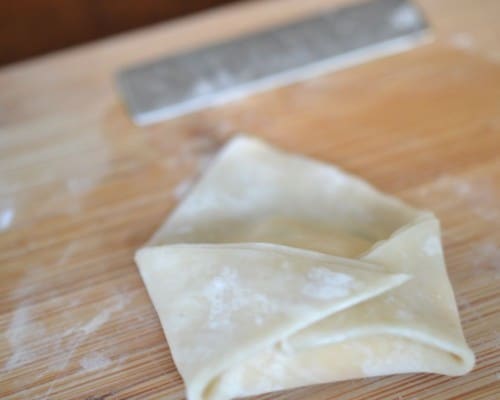 Now just fold the edges up and you have yourself a cute little envelope!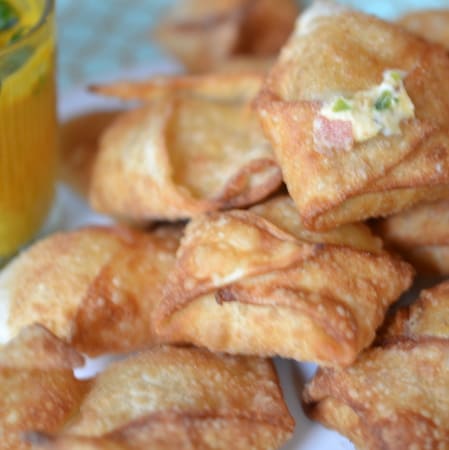 Print
Jalapeno Bacon Envelopes
Scale
Ingredients
30–35 wonton wrappers
1 8 ounce box cream cheese
2 tablespoons finely diced jalapenos
6 slices crispy cooked bacon finely chopped
2 teaspoons sriracha
1/2 teaspoon cumin
1/2 teaspoon garlic powder
1/2 teaspoon onion powder
Canola oil for frying
Instructions
Mix the cream cheese, jalapeno peppers, bacon, sriracha, cumin, garlic powder and onion powder until well combined and creamy.
Working with one wonton at a time place a teaspoon of the mixture in the center of the wonton. Moisten all edges of the wonton lightly with water. Bring opposite corners together to make a triangle. Work gently to smooth any air bubbles out and gently smooth the edges together. Fold the two opposite corners up to form an open envelope. Keep working until all wontons are complete. Keep the ones that are complete under a lightly moistened paper towel while you are creating the others.
Heat about an inch of canola oil in a heavy saucepan until it is crackling. Do not allow to boil. Fry them about five at a time for 30-45 seconds flip and cook for another 30-45 seconds. Drain on paper towels. They can be served with a hot mustard sauce or just like they are.
Notes
Be very careful when working with hot oil in a saucepan. Some oils like olive oil may ignite at the boiling point.
https://www.smalltownwoman.com/wp-content/uploads/2019/05/Beth-1.pdf