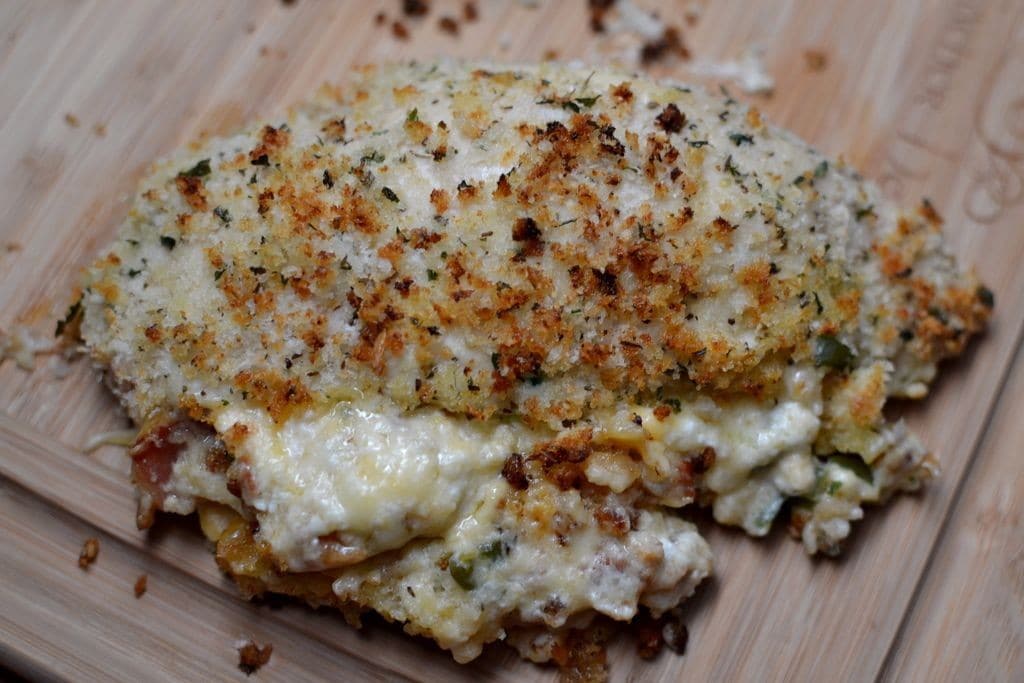 This chicken is so easy and so delectable that you will wonder how you have lived this long without it! Chicken breasts are so easy to stuff. It really only takes a few minutes. The jalapeno bacon cheese mixture could be made up ahead of time.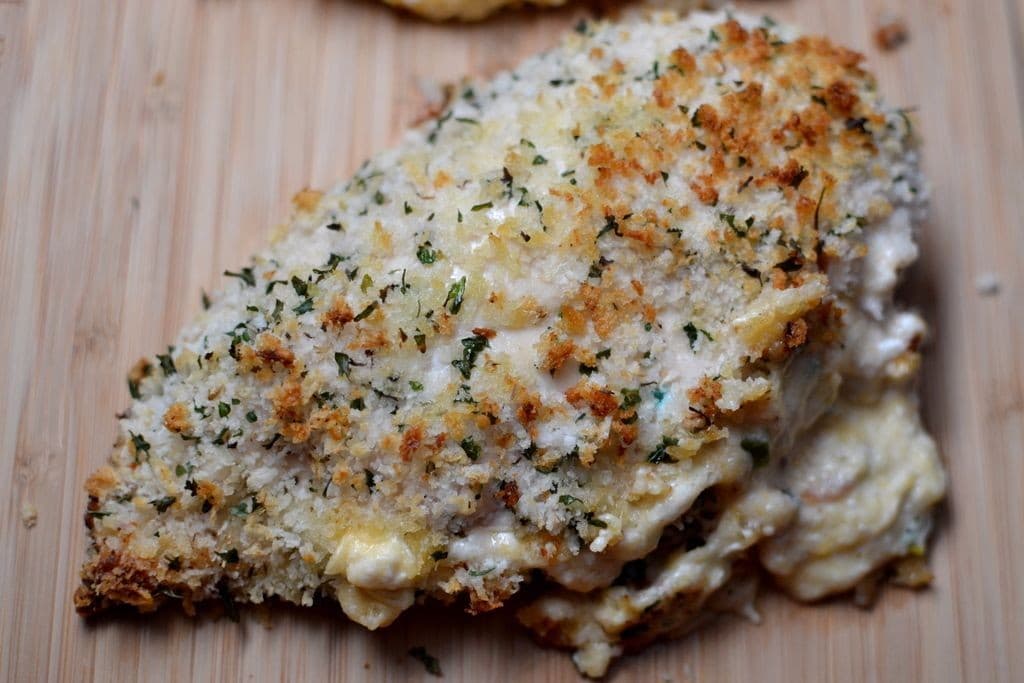 MY LATEST VIDEOS
You could even stuff the chicken breasts ahead of time. Place them in the refrigerator and cook them when your family is ready or your guests arrive!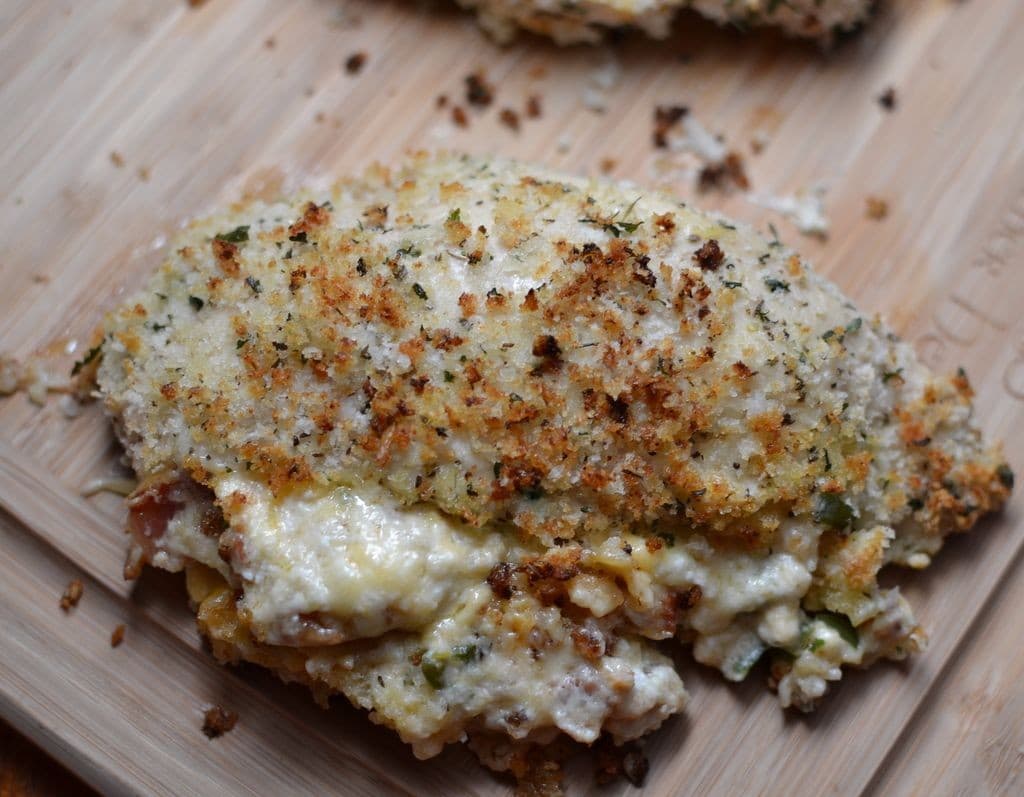 The stuffing for this chicken is so marvelous. You will wish that you had a whole plate of it just to spoon it in your mouth. Gouda cheese is so smooth and creamy. It blends just perfect with the cream cheese and jalapenos. In other words it plays well with others. You are going to love it.
Jalapeno Gouda & Bacon Stuffed Chicken
Ingredients
4 chicken breasts
1 jalapeno pepper seeded and finely minced
2 tablespoons mayo
2 ounces cream cheese softened
1 cup Gouda cheese grated
1 cup sharp cheddar cheese grated
4 slices crispy bacon crumbled
2 tablespoons milk
1 cup panko bread crumbs
1/2 teaspoon basil
1/2 teaspoon oregano
1/2 teaspoon garlic powder
1 tablespoon parsley
Instructions
Mix jalapeno, mayo, cream cheese, Gouda cheese, cheddar cheese and bacon together in a small bowl.
Cut a horizontal pocket into each chicken breast. Stuff with the jalapeno/cheese mix and secure with toothpicks.
Combine the breadcrumbs, basil, oregano, garlic powder and parsley on plate. Brush the chicken with milk and gently roll in the panko breadcrumb mixture. Bake at 350 degrees for 20-25 minutes. Remove toothpicks and serve.
Notes
When cutting the pocket in the chicken go as deep and wide as you can but go slowly so you don't cut all the way through. A good sharp knife helps but of course don't cut the chicken in your hand. Cut it on a cutting board.