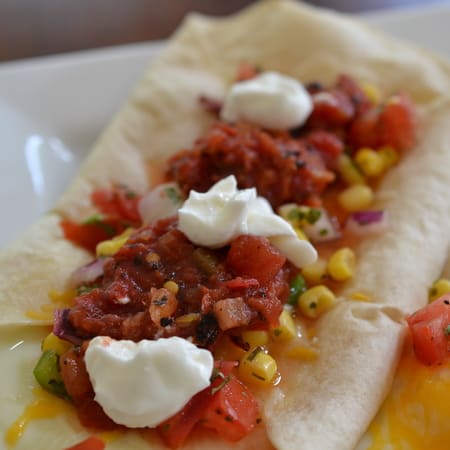 These are so easy and so delicious. You can whip them up real fast!! Even faster if you prepare the corn relish in advance.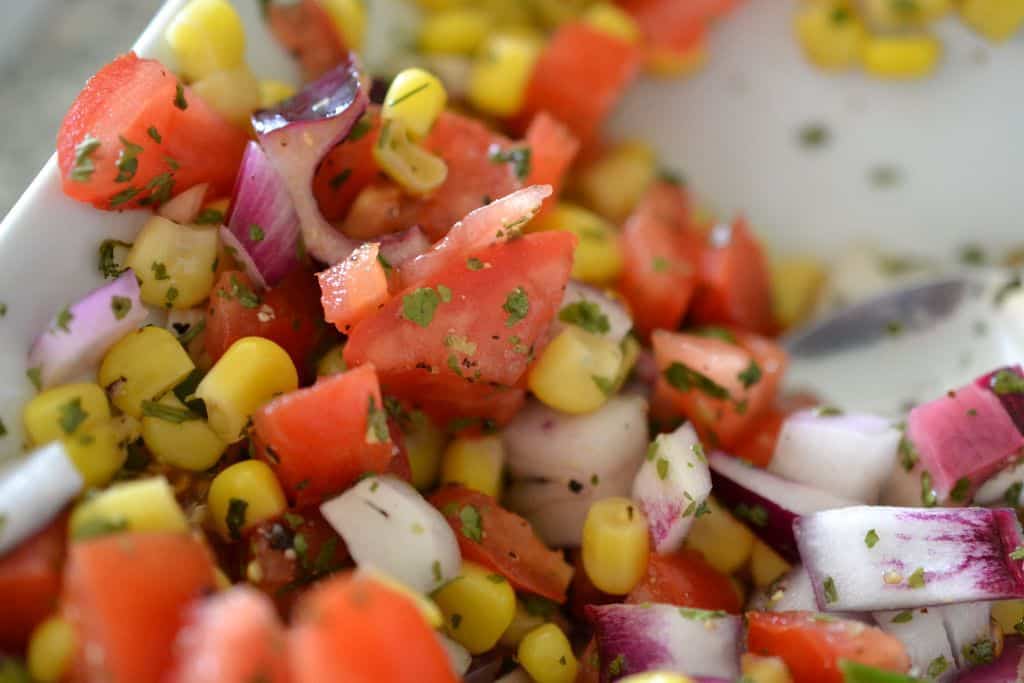 Combine tomatoes, corn, red onion, Serrano pepper, cilantro, and lime juice. Allow to rest so all the flavors will be incorporated.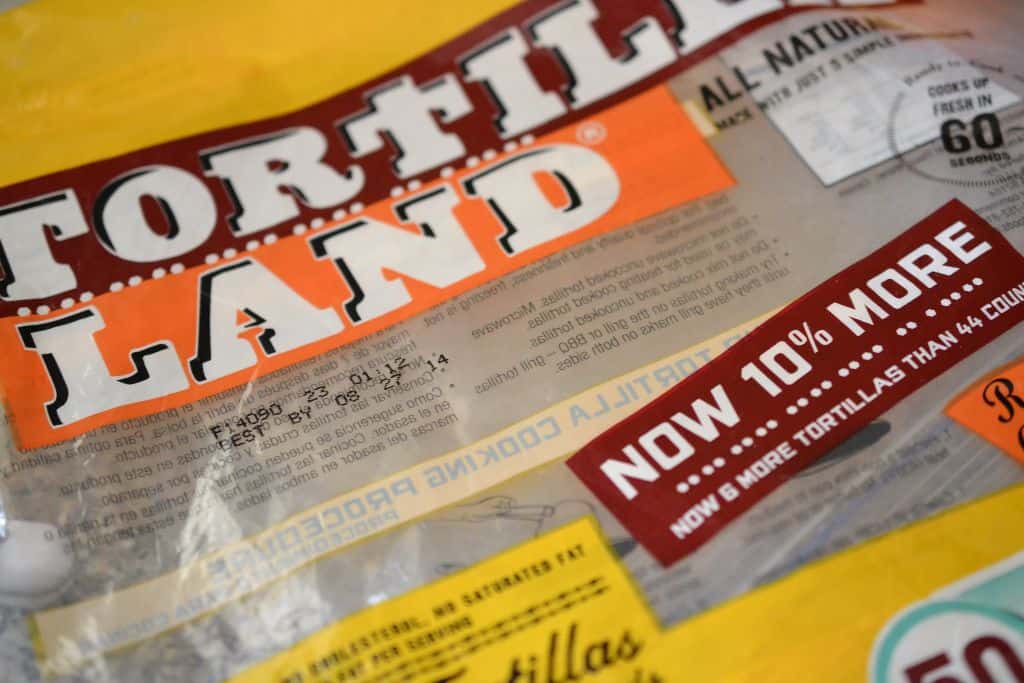 These all natural tortillas made with just 5 simple ingredients make the best flat bread pizzas ever….bar none. If you have not tried them search them out and do so immediately. You can thank me later.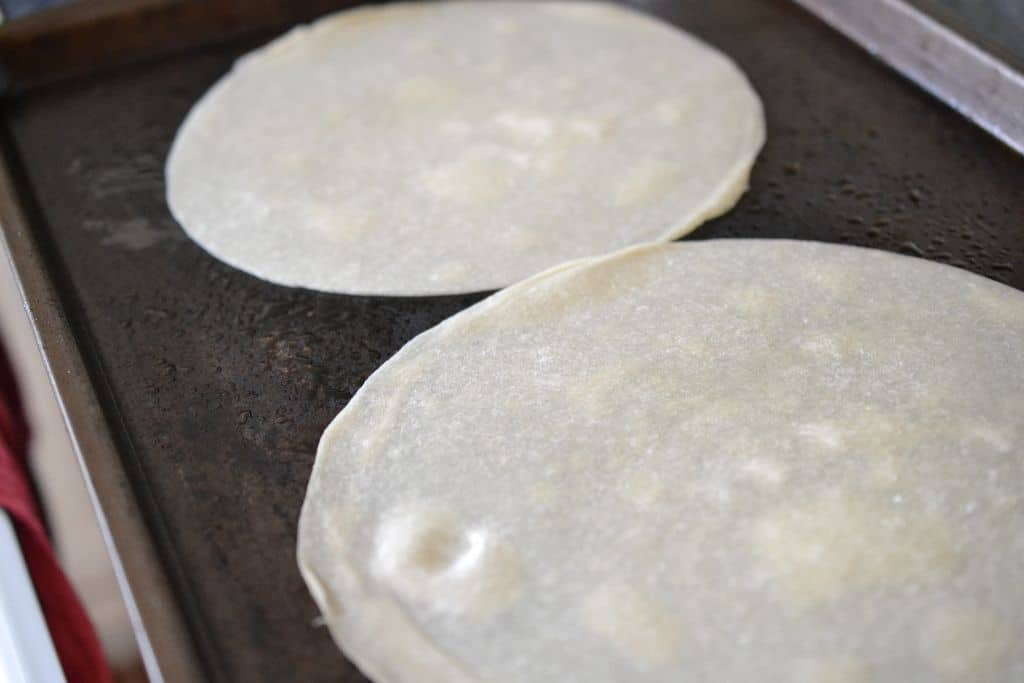 Spray cookie sheet with non stick spray and arrange two tortilla skins on the cookie sheet. They should not be over lapped.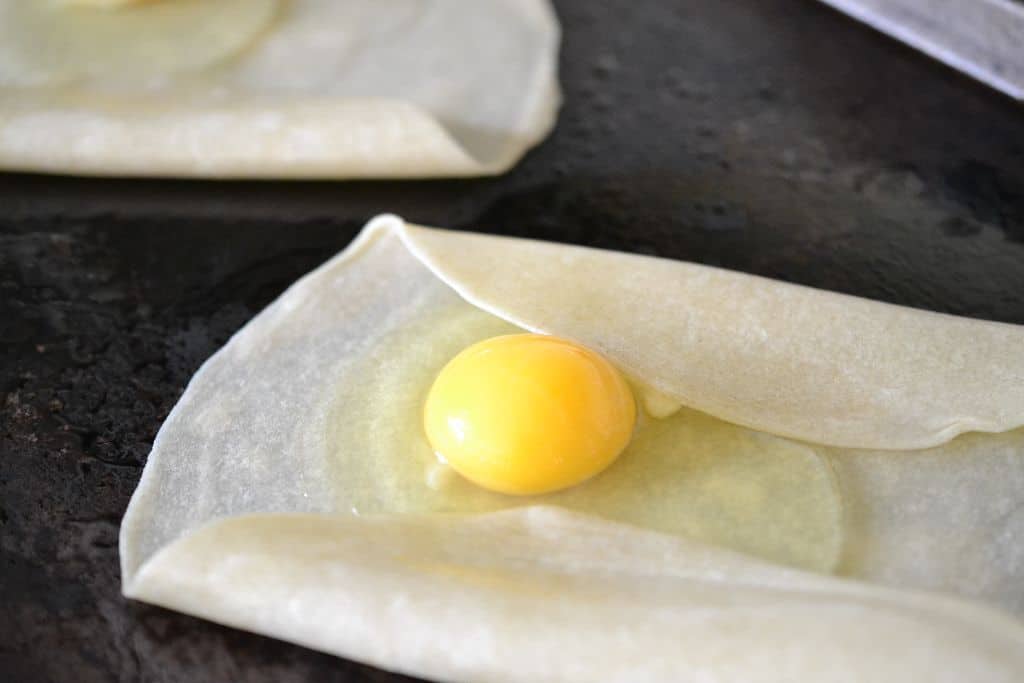 Crack an egg very carefully into the middle of each tortilla. Gently fold each edge to hold it in place. Do all of this very close to the oven so you can balance them carefully when you place them in the oven.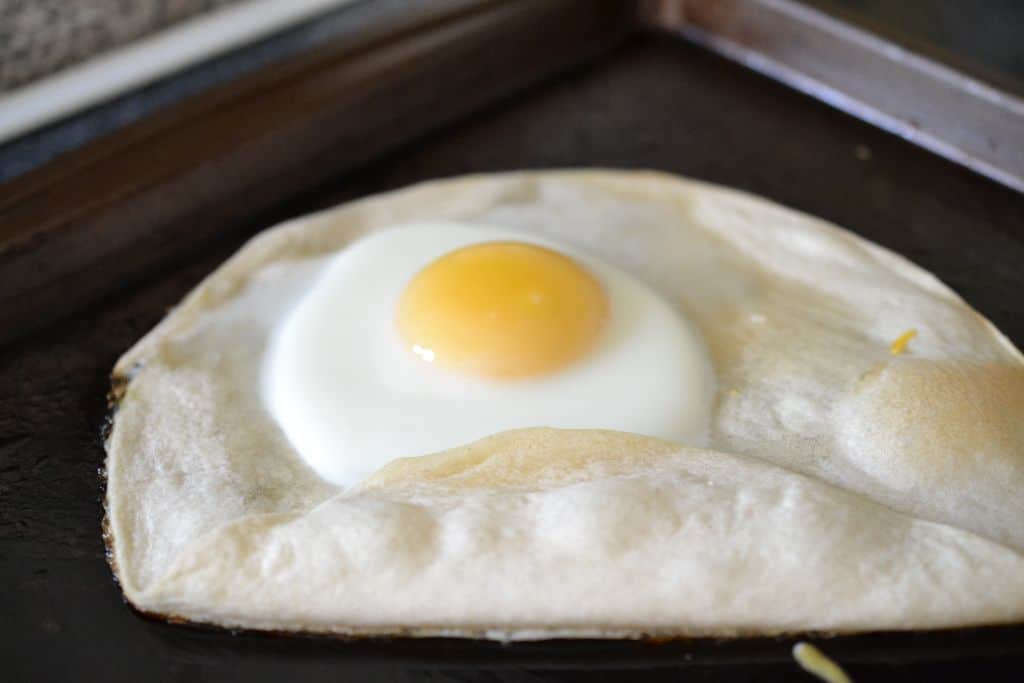 Cook at 375 degrees for six minutes.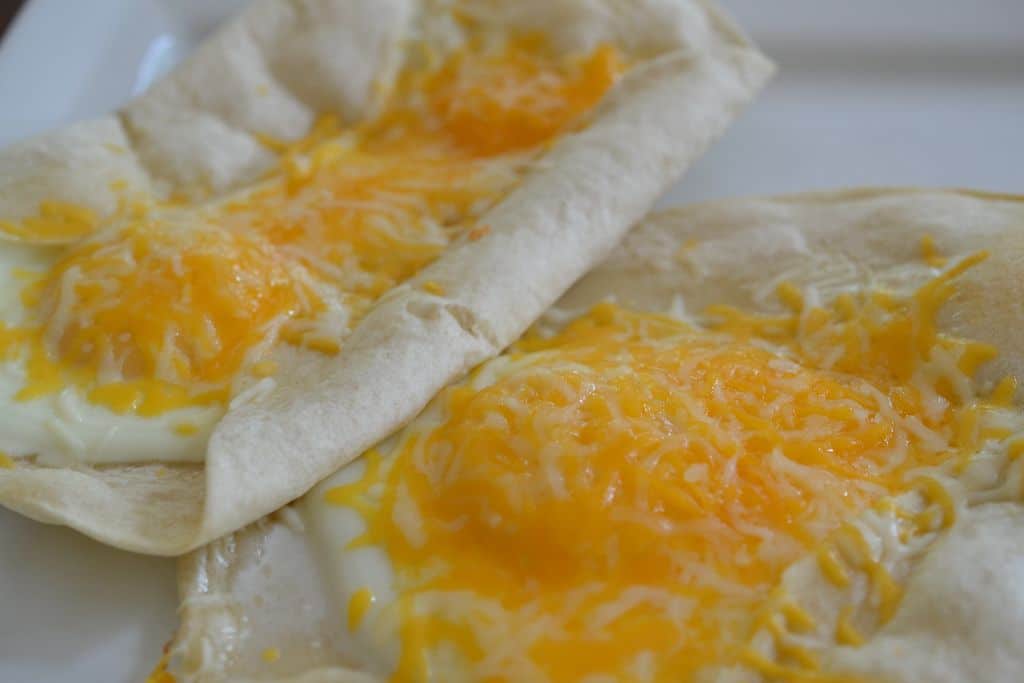 Add cheddar and Monterrey Jack cheese. Cook for 1 more minute.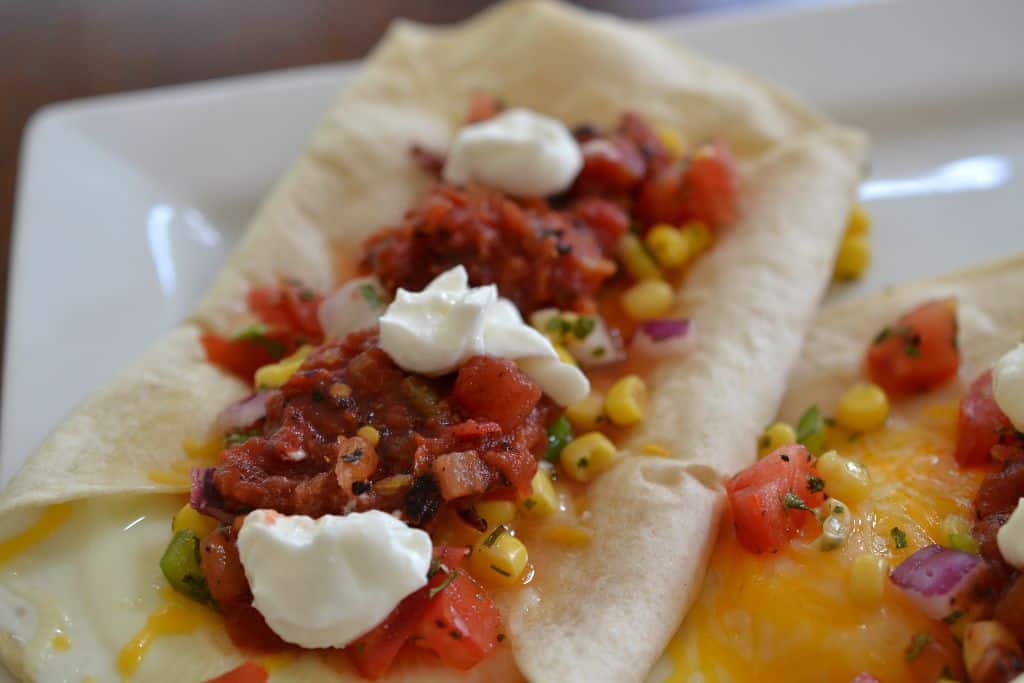 Add the corn relish, salsa and Greek yogurt. Enjoy! Great breakfast made in just a few minutes.
Print
Loaded Egg Pizza
Scale
Ingredients
1/2 can corn
1/4 cup chopped red onion
1 Serrano pepper finely chopped
2/3 cup diced tomato
1 tablespoon dried cilantro
2 tablespoons lime juice
4 tortillas
4 large eggs
1 cup cheddar and Monterrey Jack Cheese
Salsa
Plain Greek yogurt
Instructions
Mix corn, red onion, Serrano pepper, tomato, cilantro and lime juice in a small bowl. Set aside.
Spray cookie sheet with nonstick spray. Arrange two tortillas on the sheet. Crack one egg very carefully on top of each tortilla. Fold up two opposite corners to keep the egg steady. Bake in 350 degree oven for 6 minutes. Remove and sprinkle with cheese and bake for 1 minute. Top with corn relish, salsa and Greek yogurt.
Notes
You will have to repeat the baking process one more time in order to cook all four egg pizzas.
https://www.smalltownwoman.com/wp-content/uploads/2019/05/Beth-1.pdf