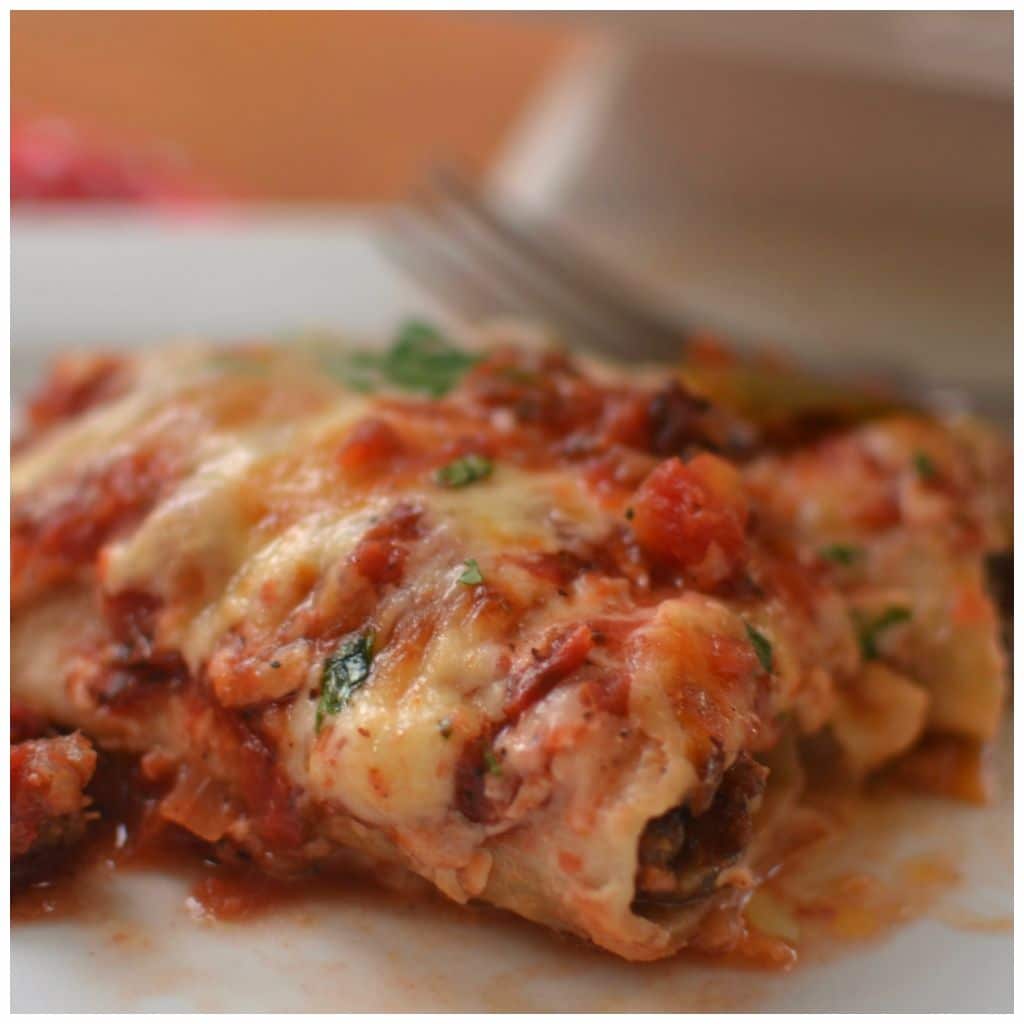 I really don't know how this casserole could be any easier or any more delicious. I just adore this Mexican Sausage Burrito Casserole. I guess if you wanted to and were simply in love with avocados you could add them or fresh guacamole but it is divine just the way it is. I suppose if you craved creamy sour cream you could dollop it on top but it is so scrumptious just the way it is. I suppose if were a Pepper Jack nut you could grate some of that delightful cheese on the top but it certainly does not call for it.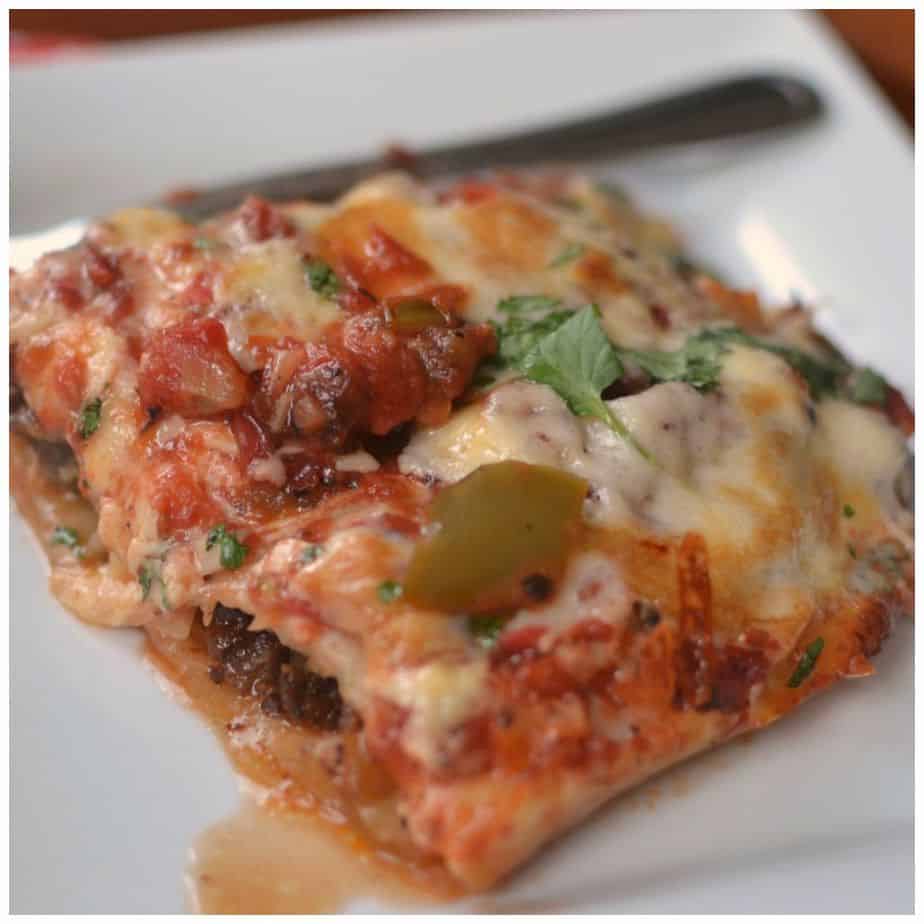 This simplistic taste tantalizing Mexican Sausage Burrito Casserole is just so perfect just the way it is. Adding any of those things just might mask some of those satisfying flavors. They all seem to play in perfect harmony together. However I am a true believer in wearing what you dig so if you add something and you simply love it please comment and let us know. I love to hear from you guys!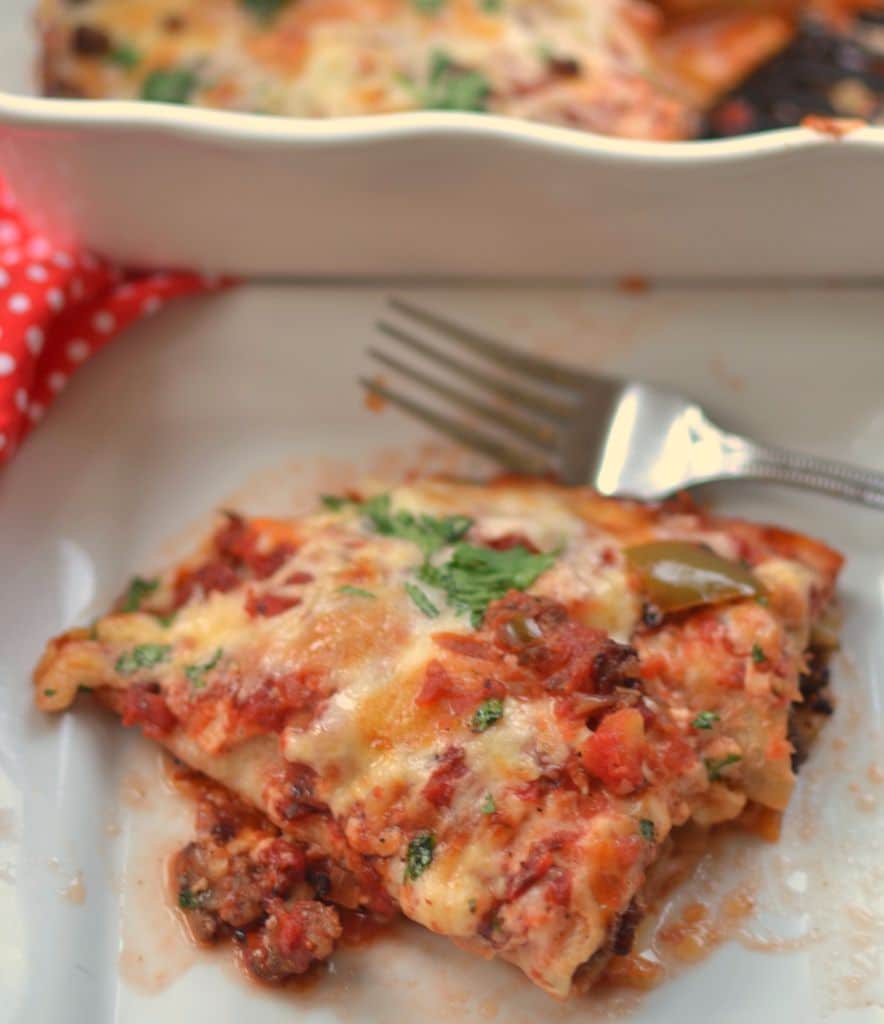 This is definitely a keeper. I will be making this again and again. You can put this together in about 15 minutes and you just need to bake it until the cheese is melted which is about 25-30 minutes. I sure hope your family gobbles this up as fast as we do. That is lickety split for those of you wondering just how fast that is!
Mexican Sausage Burrito Casserole
Scale
Ingredients
1 lb ground bulk pork sausage
1 small onion chopped
1 green pepper diced
6 (8 inch) flour tortillas
1 (14.5 ounce) can salsa style diced tomatoes
2 cups shredded Mexican Quesadilla melting cheese
1/4 cup fresh chopped cilantro
Instructions
In skillet over medium heat brown pork sausage. When almost completely browned add onion and pepper and cook for additional 3-4 minutes.
In separate skillet over medium heat lightly brown tortillas. Brown one side first turn and brown other side. it take less than 1 minute per side and the browning is very light. Fill each tortilla with a heaping spoonful of sausage/pepper mixture. Roll and place in 8 x 11 casserole dish placing the rolled burritos horizontal down the length of the dish.
Pour the salsa style tomatoes over the top and sprinkle with the Mexican Quesadilla cheese.
Bake at 350 degrees for 25 minutes or until the cheese is melted and gooey. Turn the broiler on for the last 1 -2 minutes of cooking but stay close by so the cheese does not over brown.
Remove from oven and sprinkle with cilantro.
Other delectable casseroles you will love!!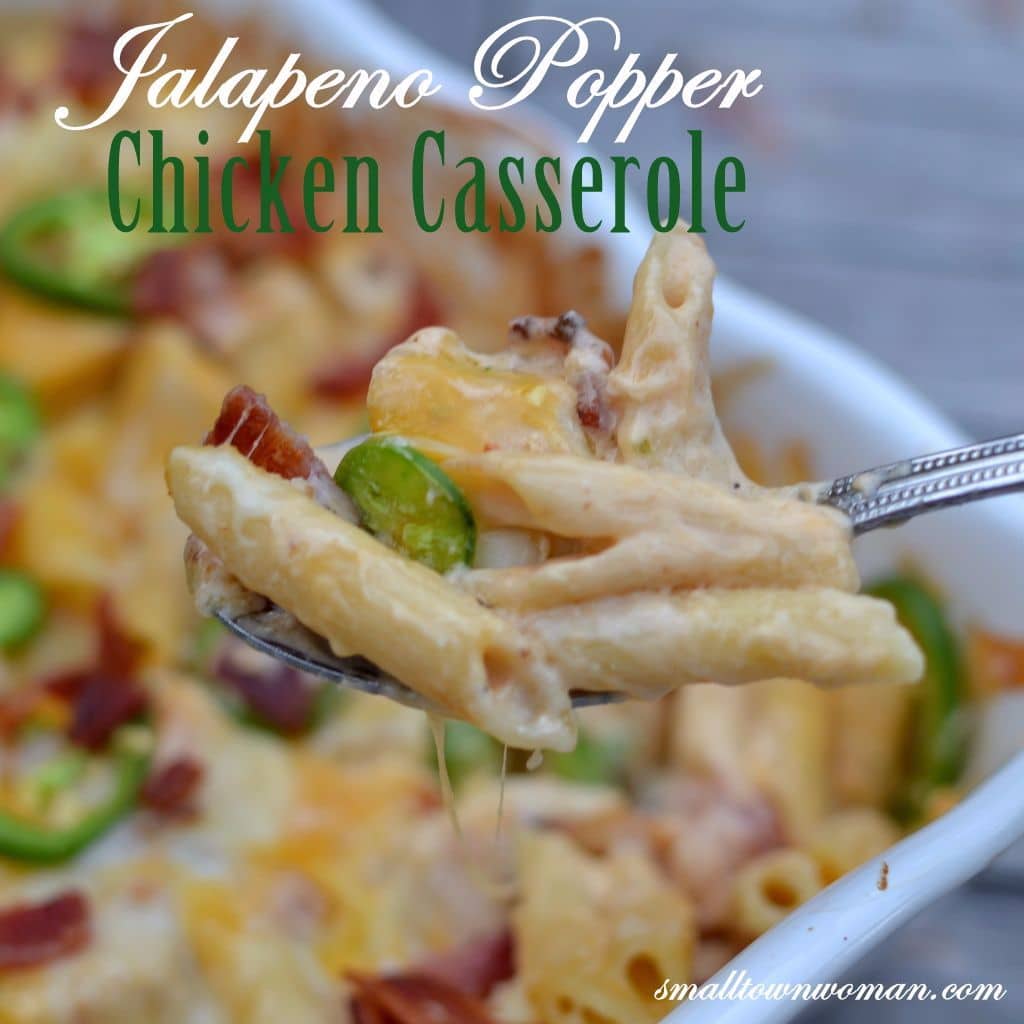 Jalapeno Popper Chicken Casserole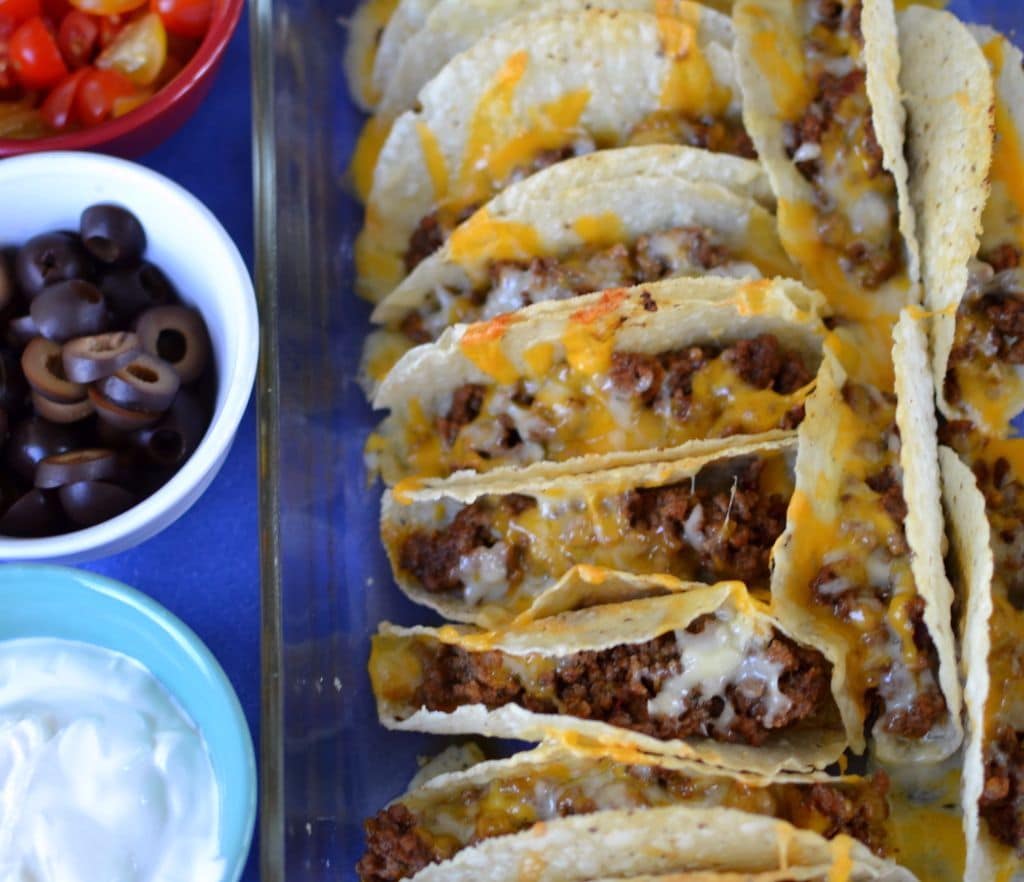 Baked Beef & Cheese Tacos
https://www.smalltownwoman.com/wp-content/uploads/2019/05/Beth-1.pdf