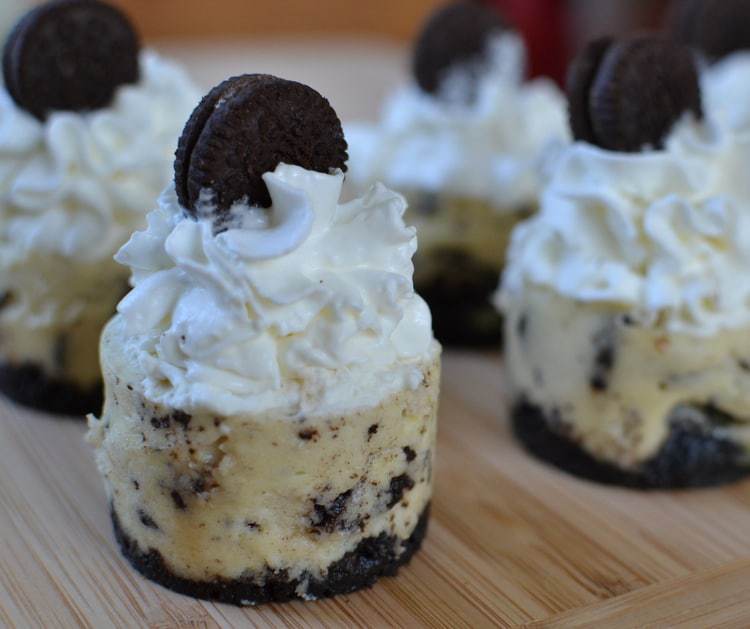 Yummo!  Who could resist a little sweet treat?  Especially when it is Oreo related!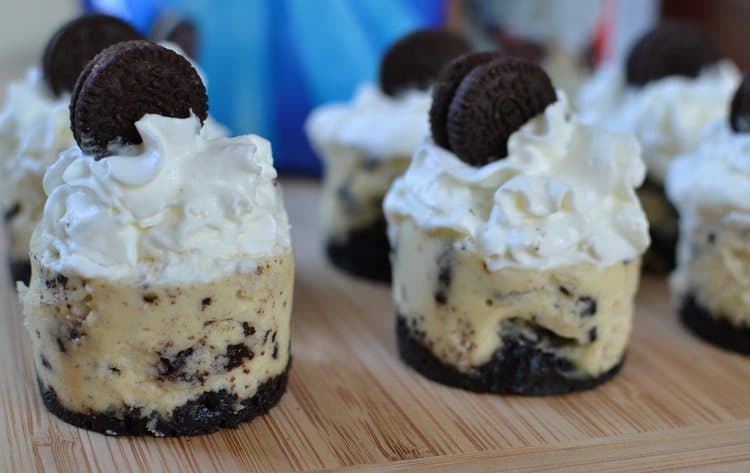 I know you can't. You know you can't. Look at those little treasures.  A little sweet never hurt anyone. Isn't the rule everything in moderation?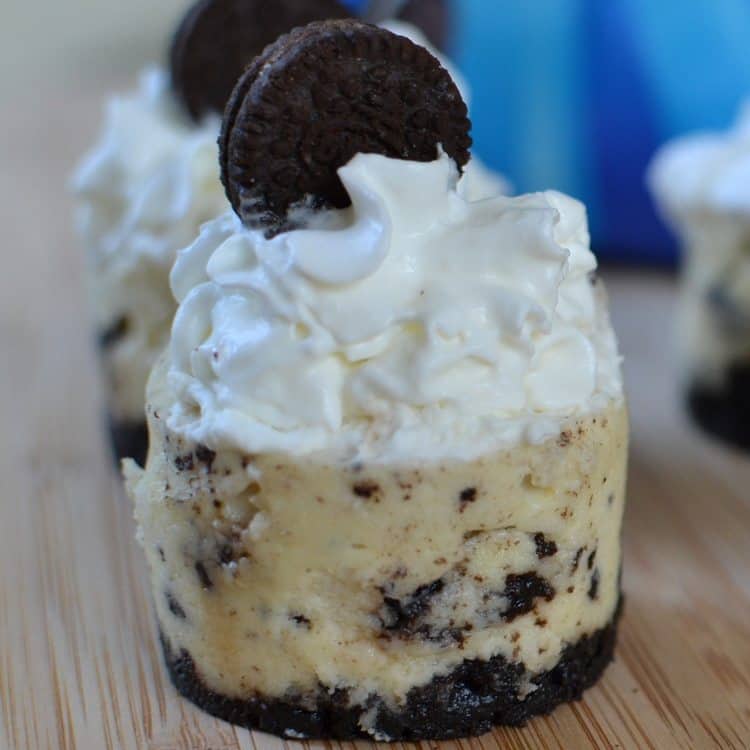 Don't worry you can work this little thing off at the gym!
Print
Mini Oreo Cheesecakes
Scale
Ingredients
10 Oreo cookies
2 Tbsp butter melted
12 ounces cream cheese
1/4 cup plus 1 tablespoon sugar
1 teaspoon vanilla
1 egg
8 Oreo cookies broken in small pieces
Rediwhip
Mini Oreo cookies
Instructions
Preheat oven to 290 degrees. Spray mini cheesecake pan with nonstick baking spray.
Pulse 10 cookies in food processor until only fine crumbs remain. Mix in bowl with melted butter. Divide evenly in pan and press down to create the crust.
In stand mixer blend cream cheese, sugar and vanilla until smooth. Add the egg and mix until blended in and creamy. Fold in the broken Oreo cookies.
Bake for 25-30 minutes.
Remove from oven and chill for several hours or overnight before removing from pan.
Top with Rediwhip & mini Oreo cookies right before serving.
Notes
If you do not have a mini cheesecake pan you can use a cupcake pan lined with cupcake wrappers.
https://www.smalltownwoman.com/wp-content/uploads/2019/05/Beth-1.pdf