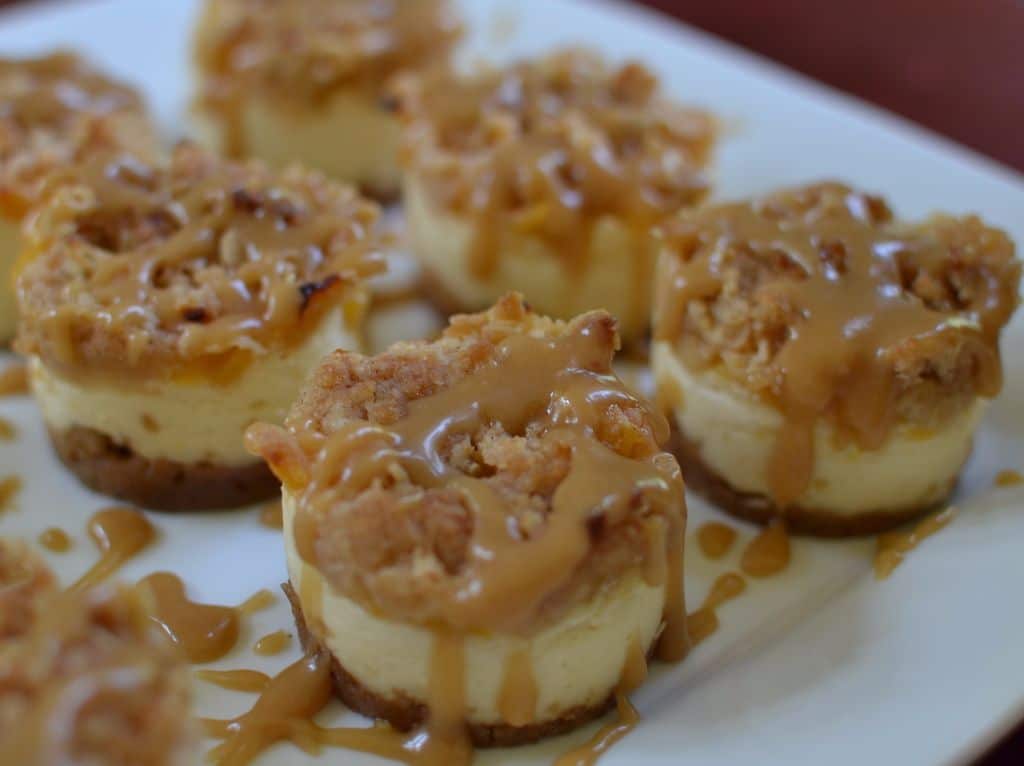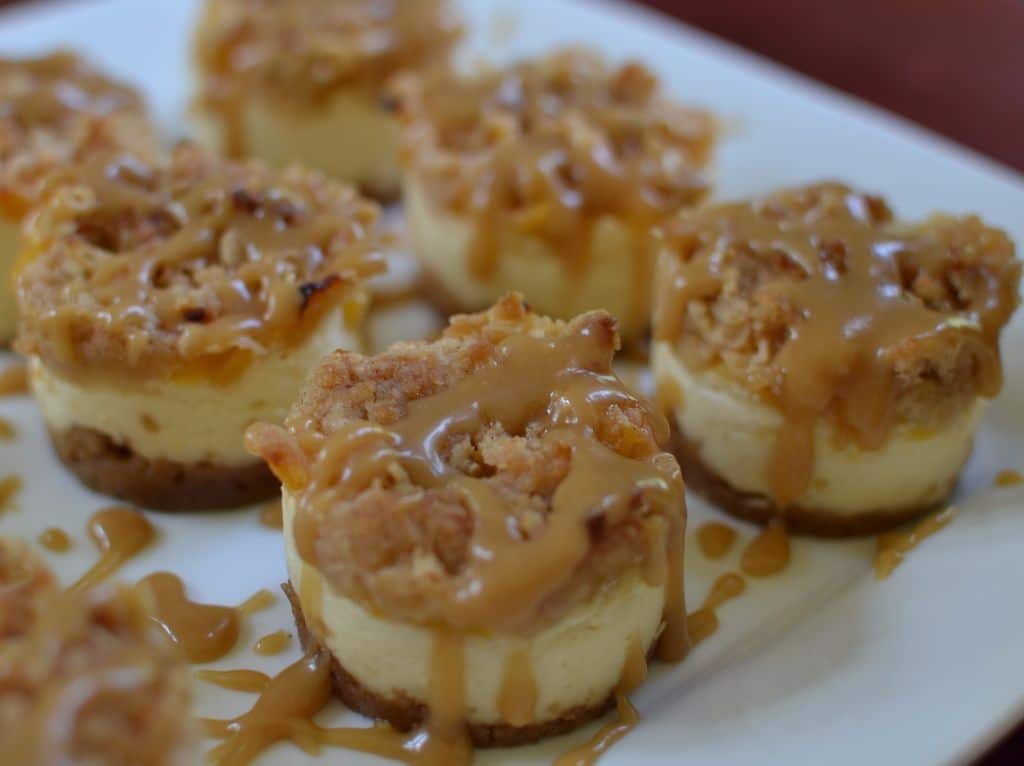 Summer peaches are in and that means scrumptious mini peach caramel cheesecakes.  These are small, sweet and delectable.  Kind of like me!  Okay the night is young and the sap is thick!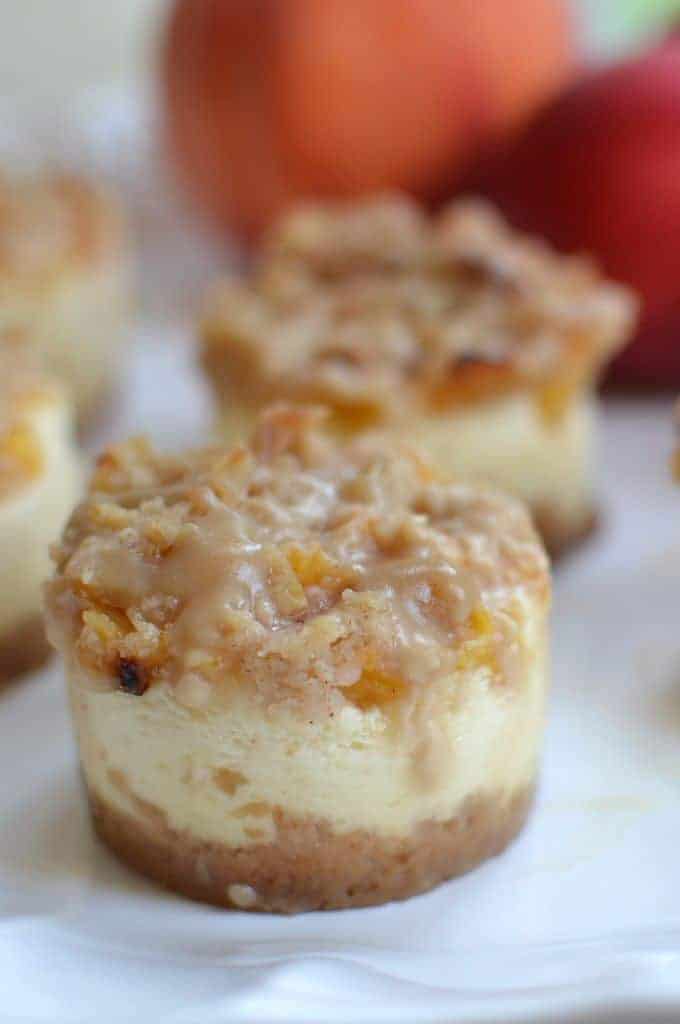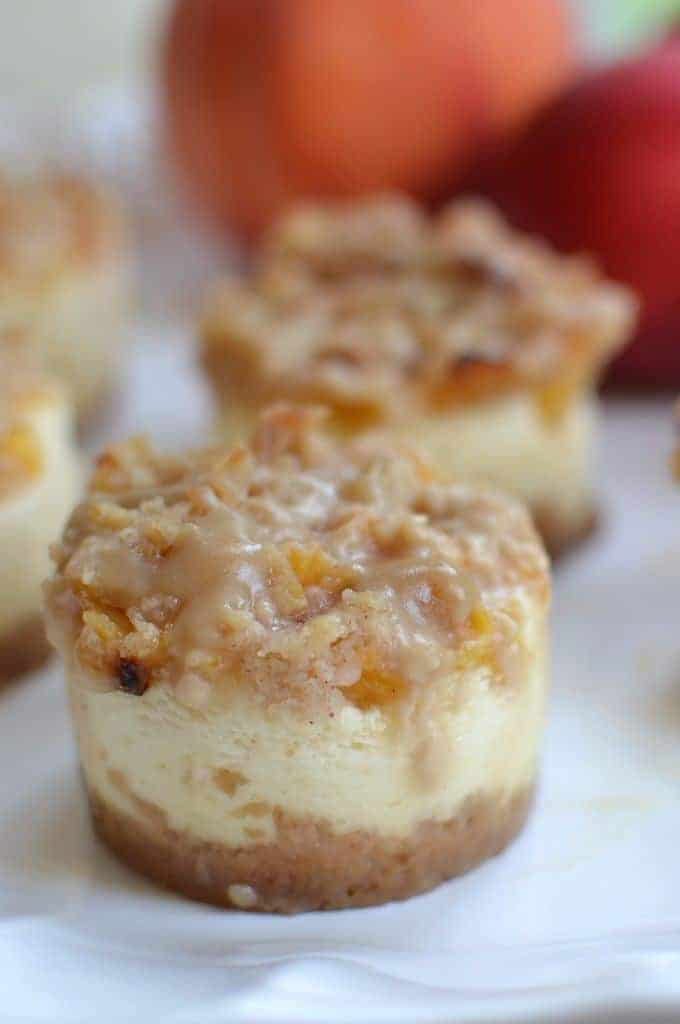 All kidding aside these are delicious.  I made them in my Chicago Metallic pan with the bottoms that pop out so that you can easily push them out and keep all of their shape and goodness.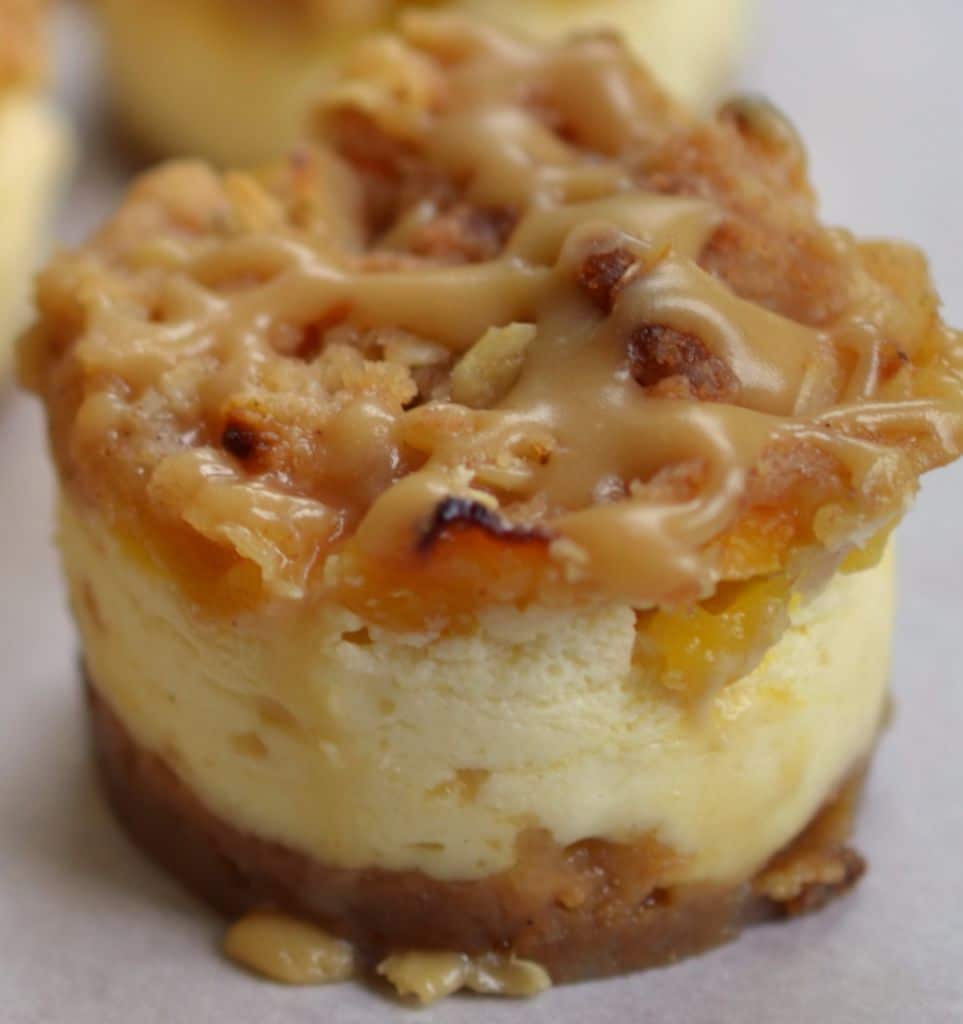 Hope you enjoy these delicious little cheesecakes.
Print
Mini Peach Caramel Crumb Cheesecakes
Scale
Ingredients
1 1/4 cups graham cracker crumbs
2 tablespoons sugar
4 tablespoons melted butter
12 ounces cream cheese
1/4 cup plus 1 tablespoon sugar
1 teaspoon vanilla
1 egg
2 peaches peeled and cut into very small pieces
1 tablespoon lemon juice
3 tablespoons flour
2 tablespoons quick oats
2 tablespoons brown sugar
1/4 teaspoon cinnamon
2 tablespoons butter
1/2 cup brown sugar
2 tablespoons butter
1/2 teaspoon vanilla
1/4 cup half n half
Instructions
Preheat oven to 350 degrees. Spray mini cheesecake pan with nonstick baking spray.
Combine cut peaches with lemon juice.
Combine graham cracker crumbs, sugar and melted butter in small bowl. Divide evenly in pan and press down to create the crust. Bake for 5 minutes.
In stand mixer blend cream cheese, sugar and 1 teaspoon vanilla until smooth. Add the egg and mix until blended in and creamy. Divide evenly in the cheesecake pan over the crust. Divide peaches evenly over the cheesecakes,
Combine flour, oats, 2 tablespoons brown sugar, cinnamon and 2 tablespoons butter in small bowl. Using a pastry knife cut butter into dry mixture until it comes together in small crumbles and pieces of butter are no longer visible. Divide evenly over the peaches.
Bake 30-35 minutes. During the last minute of baking turn oven to broil and crisp the streusel topping just a bit. Cool in refrigerator for several hours or overnight.
Combine 1/2 cup brown sugar, 2 tablespoons butter, 1/2 teaspoon vanilla and half n half in saucepan over medium heat. Cook for 5-7 minutes whisking constantly. Cool slightly before drizzling over cheesecake.
Other delicious mini cheesecakes!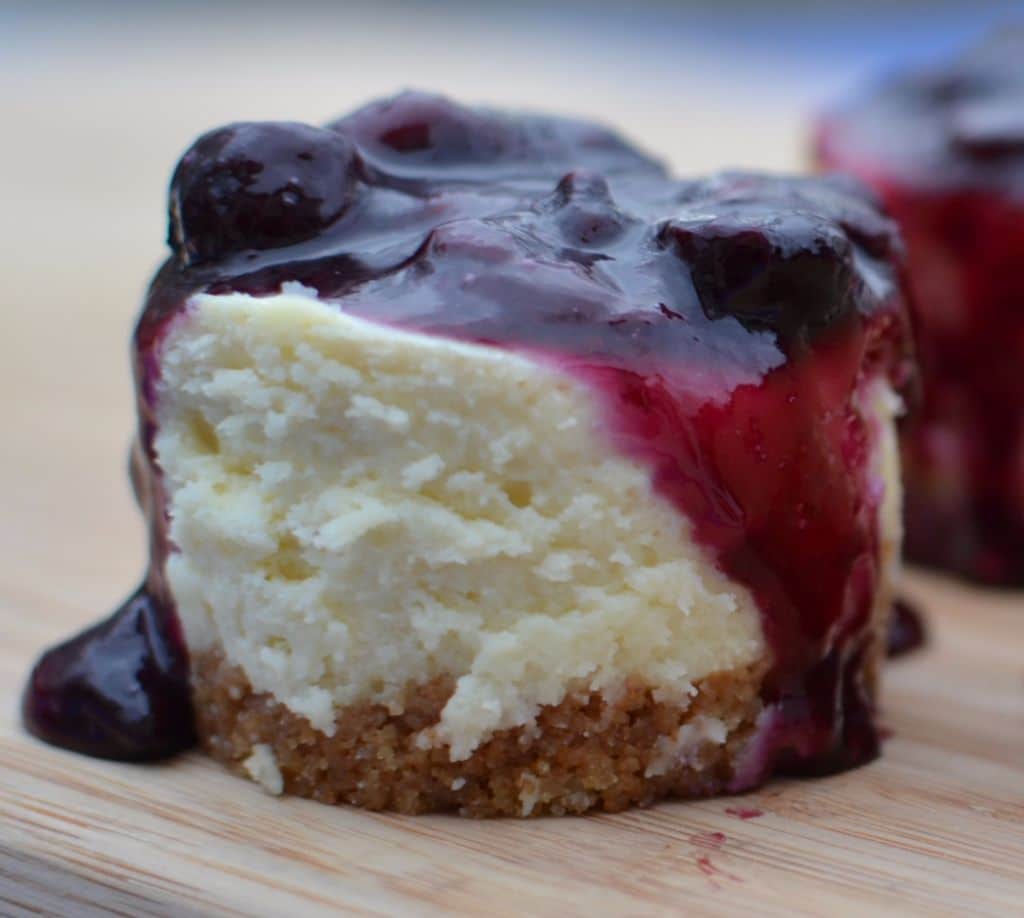 https://www.smalltownwoman.com/blueberry-mini-white-chocolate-cheesecakes/
Mini Oreo Cheesecakes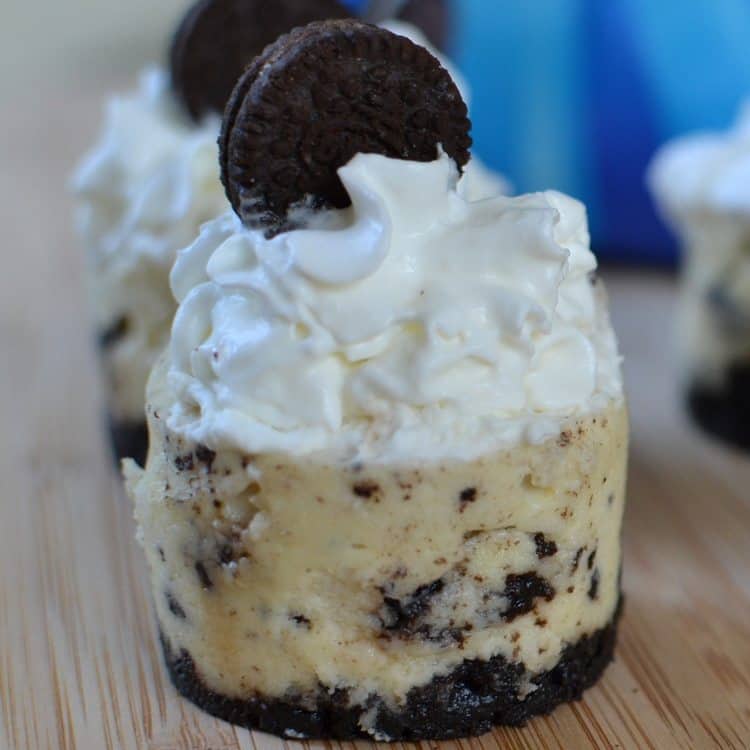 https://www.smalltownwoman.com/mini-oreo-cheesecakes/
https://www.smalltownwoman.com/wp-content/uploads/2019/05/Beth-1.pdf