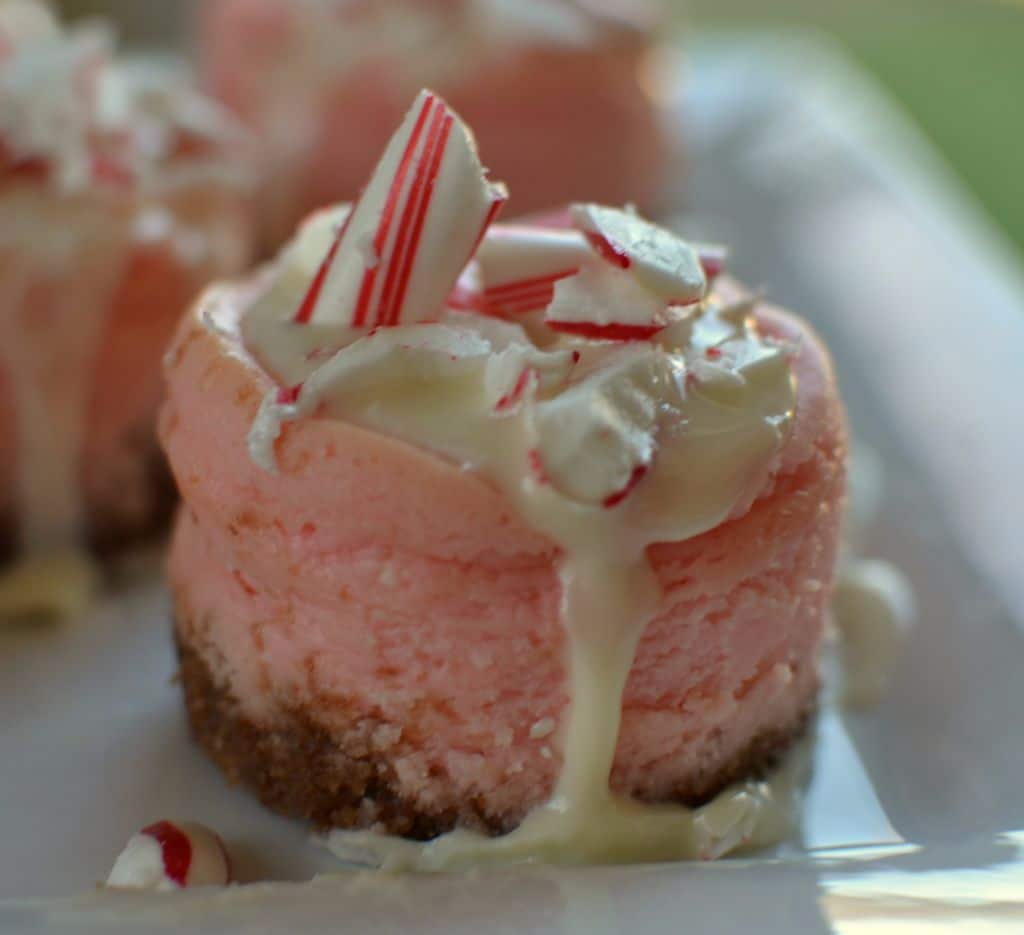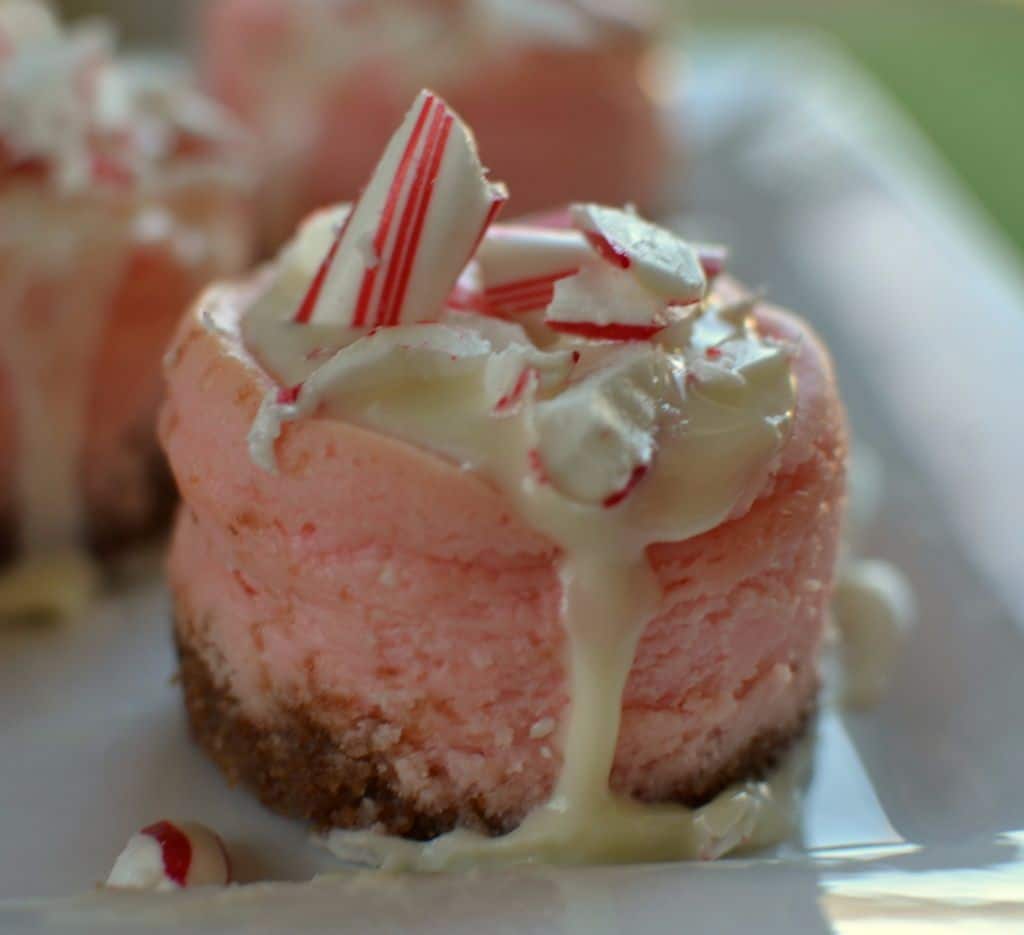 If you like peppermint you are going to love these Mini Peppermint Cheesecakes. They take peppermint to a whole new level!!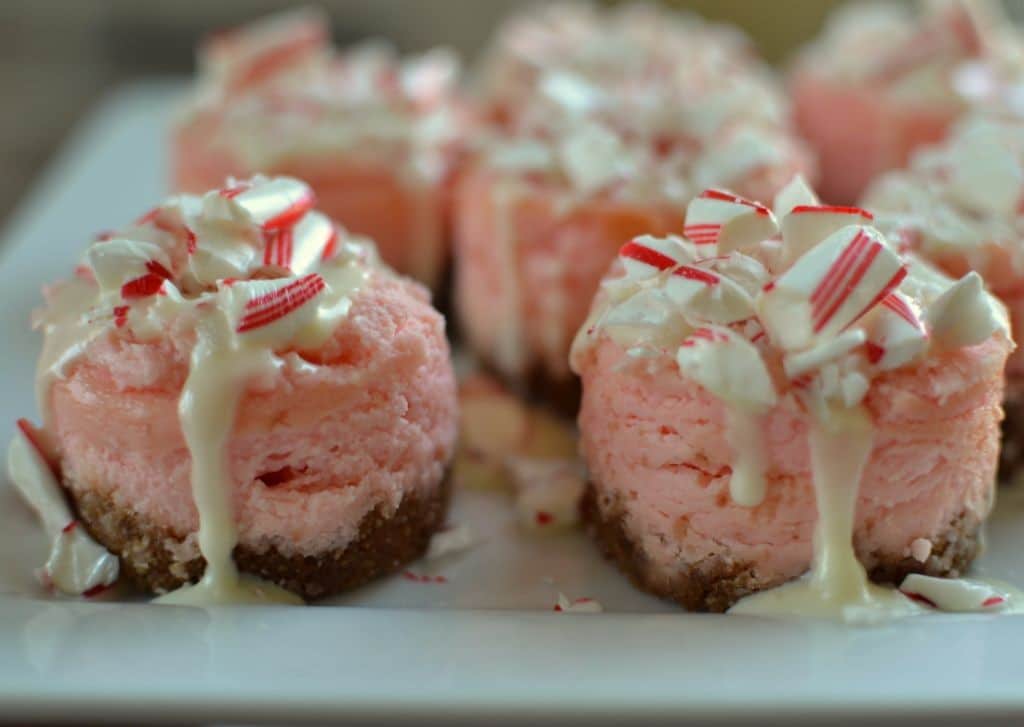 Look at those little decadent beauties all decked out for the holiday!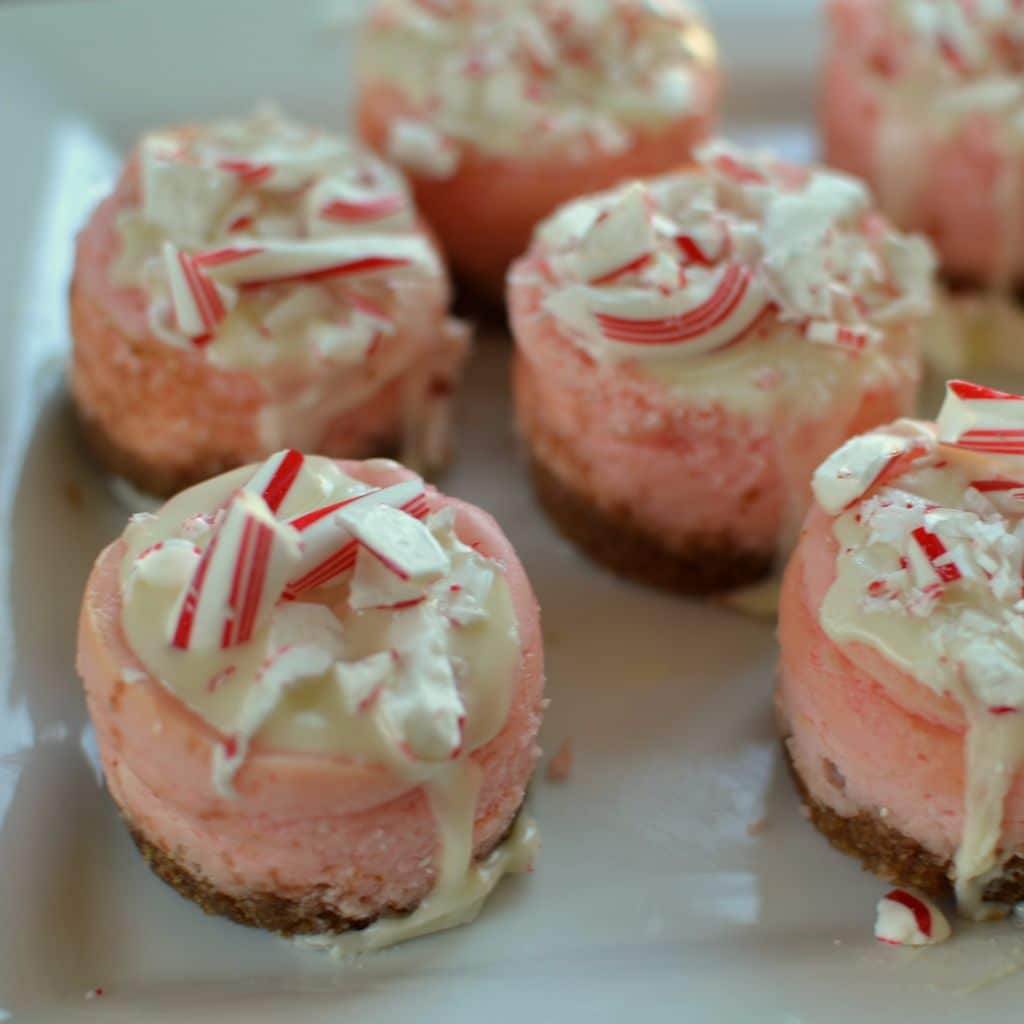 My darling daughter is a big old peppermint fan and she thinks these babies are marvelous!
Mini Peppermint Cheesecakes
Scale
Ingredients
1 cup graham cracker crumbs
2 tablespoons sugar
4 tablespoons butter melted
2 (8 ounce) boxes cream cheese
1/4 cup plus 2 tablespoons sugar
1 teaspoon peppermint extract
5 drops red food coloring
1 egg
1 1/4 cups white chocolate chips
6 candy canes broken into small pieces
Instructions
Preheat oven to 325 degrees. Spray mini cheesecake pan with nonstick baking spray.
Combine graham cracker crumbs, 2 tablespoons sugar and melted butter. Divide evenly in the pan; pressing gently to the bottom.
In stand mixer blend cream cheese, sugar and peppermint extract until smooth. Add the egg and food coloring; mix just until blended in on low.
Bake for 25-30 minutes.
Remove from oven and chill for several hours or overnight before removing from pan.
Melt white chocolate chips in microwave according to manufacturers instructions. Top each mini cheesecake with a heaping tablespoon of white chocolate and broken candy cane pieces.
https://www.smalltownwoman.com/wp-content/uploads/2019/05/Beth-1.pdf