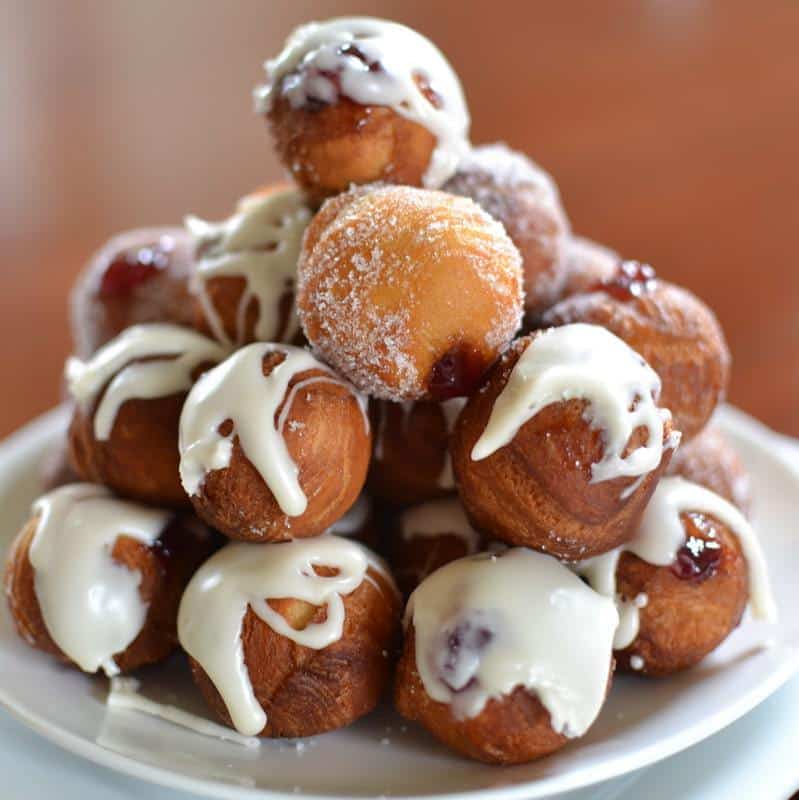 Do you have a sweet tooth?  I live with a couple of cute folks that really do!  I like an occasional sweet myself.  I bet in all honesty everyone does.  These cute little Mini Strawberry Jelly Doughnut Holes are easy to make utilizing canned biscuit dough that you can pick up from your local grocery.  You will find it in the refrigerator section under common names such as Pillsbury or usually the store has its own brand and those are usually pretty good as well.
Now you can pipe in whatever kind of jelly you would like but I think strawberry and raspberry taste best with these.  I like to ice half of the batch and roll the other half in sugar.  These semi-homemade Mini Strawberry Jelly Doughnut Holes are best consumed right after being cooked but they will stay up to a couple of days stored in an airtight container.  After two days you will need to store in the refrigerator.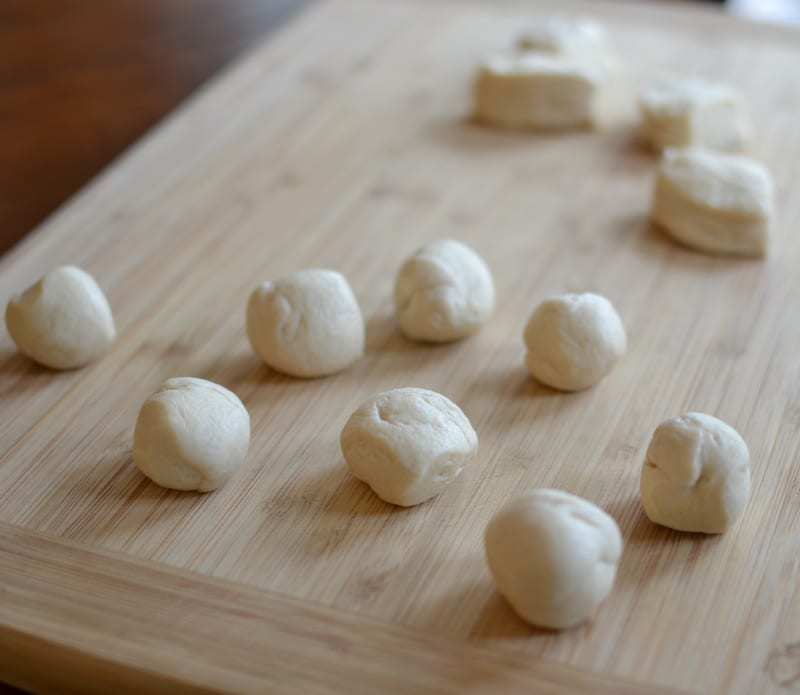 See how easy it is to split these biscuits in to quarters and then roll.  Now they are ready for the fryer.  Drop in the heated oil and in now time flat they are done.  Roll half of them in sugar while warm.  Now you are ready to pipe in the jelly.  With the ease of a pastry bag, Smuckers simply fruit (or any simply fruit brand), and a long tip with a circular end (I used Wilton tip #230) it is a piece of cake or in this case a filled doughnut hole.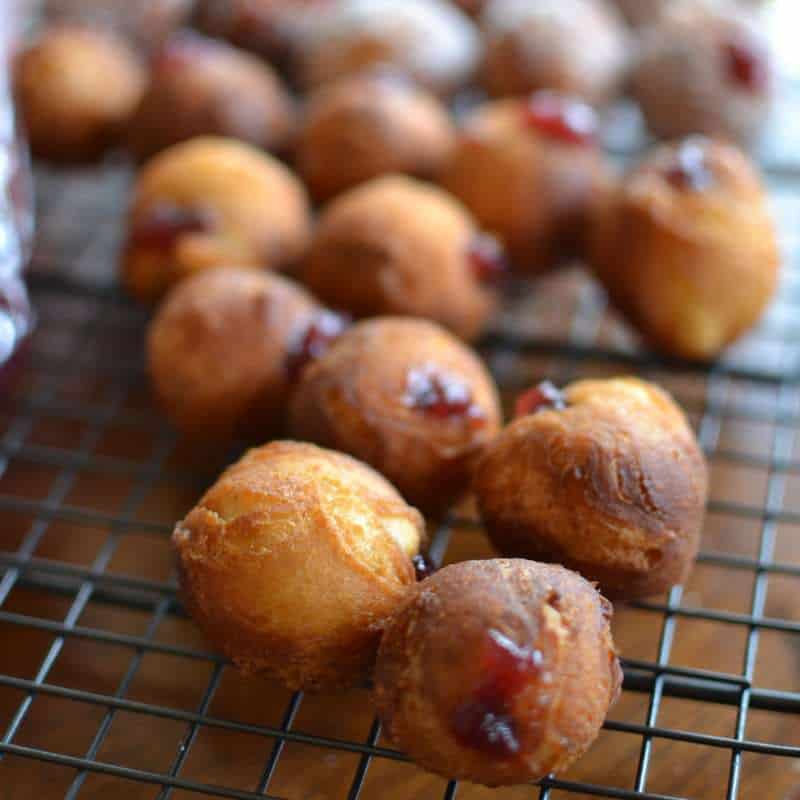 Simply insert the tip about a 1/2 inch  into the doughnut hole and gently squeeze the pastry bag.  When the jelly starts coming out the entry hole move on to the next doughnut hole that needs to be filled. Now simply mix up a small batch of icing for the other half of  Mini Strawberry Jelly Doughnut Holes and you are ready to munch these babies down.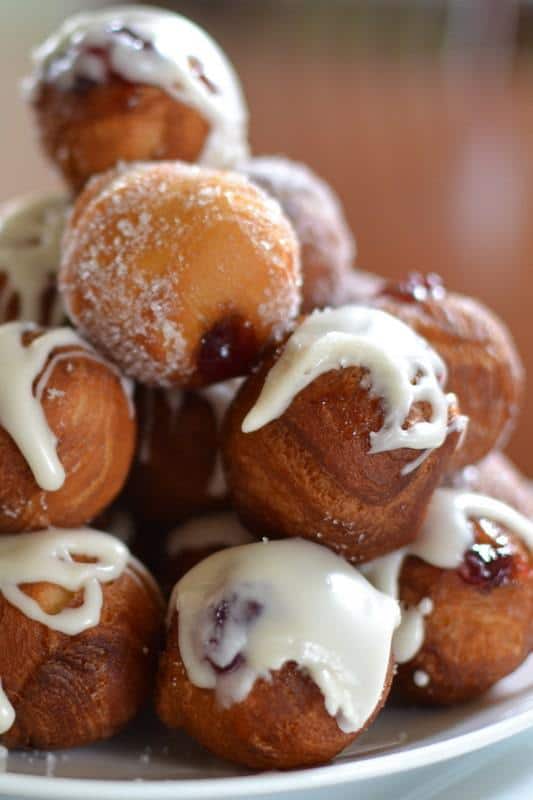 I sure hope your sweet family loves these as much as mine does.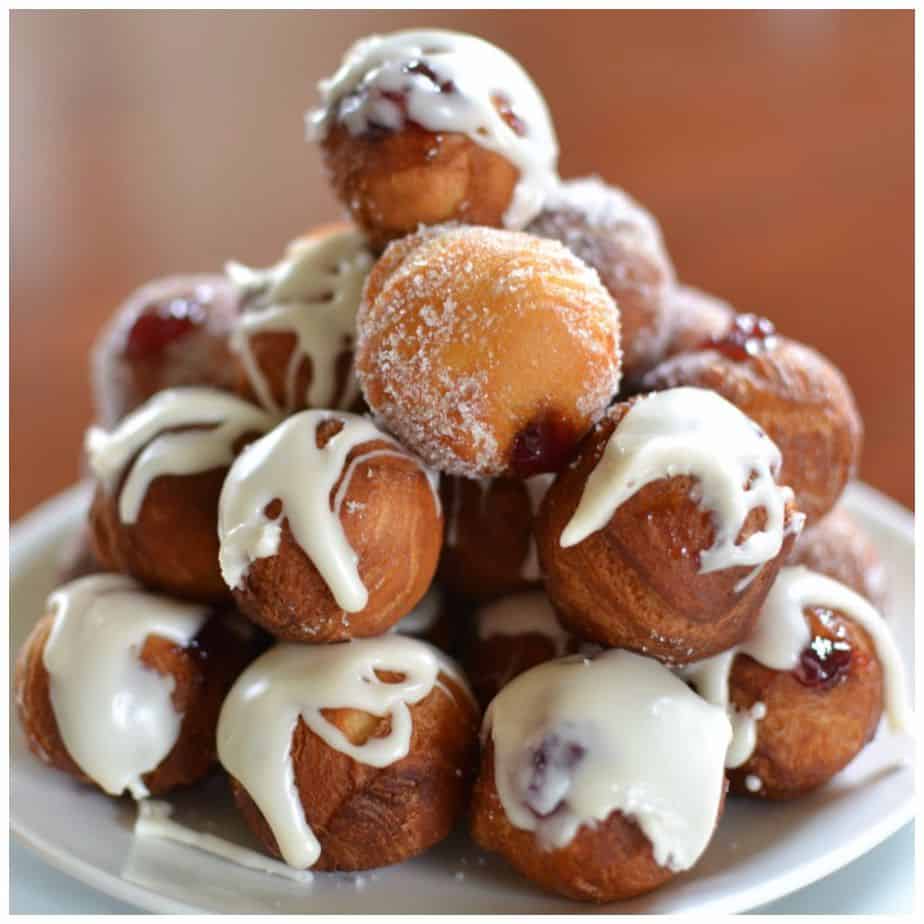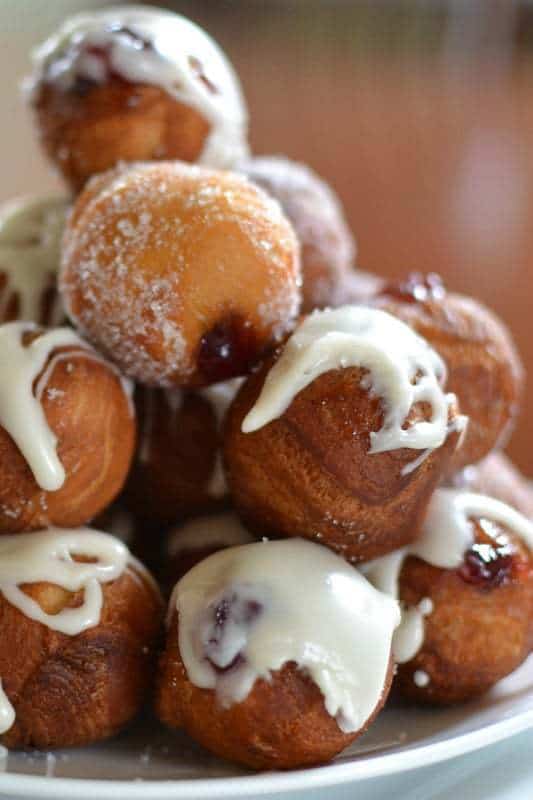 Print
Mini Strawberry Jelly Doughnut Holes
Scale
Ingredients
1 can refrigerated Grands biscuits (16.3 ounce)
Canola oil for frying
2–3 tablespoons sugar for rolling
1/2 –2/3 cup strawberry simply fruit (or jelly)
Glaze
1/2 cup powdered sugar
1 tablespoon milk
1/4 teaspoon vanilla
Instructions
Split biscuits into quarters and roll in small balls. Heat a couple inches of oil in heavy saucepan or dutch oven to 360 degrees. Working with tongs fry in small batches turning to make sure all sides are browned. Total fry time is less than 1 – 2 minutes. Drain on paper towels.
Place sugar on shallow plate. Roll half of the warm cooked doughnuts through the sugar.
Spoon 2/3 cup strawberry jelly into pastry bag with long tip (with round opening) attached. Insert tip about 1/2 inch into the doughnut hole. Gently push on bag until doughnut hole is filled and jelly starts coming out of opening. Continue filling until all doughnut holes are filled
In small bowl whisk powdered sugar, milk and vanilla. Drizzle over the doughnut holes that were not rolled in sugar. Best served immediately. Store leftovers in airtight containers. After 2 days place container in refrigerator.
Other breakfast recipes you will love!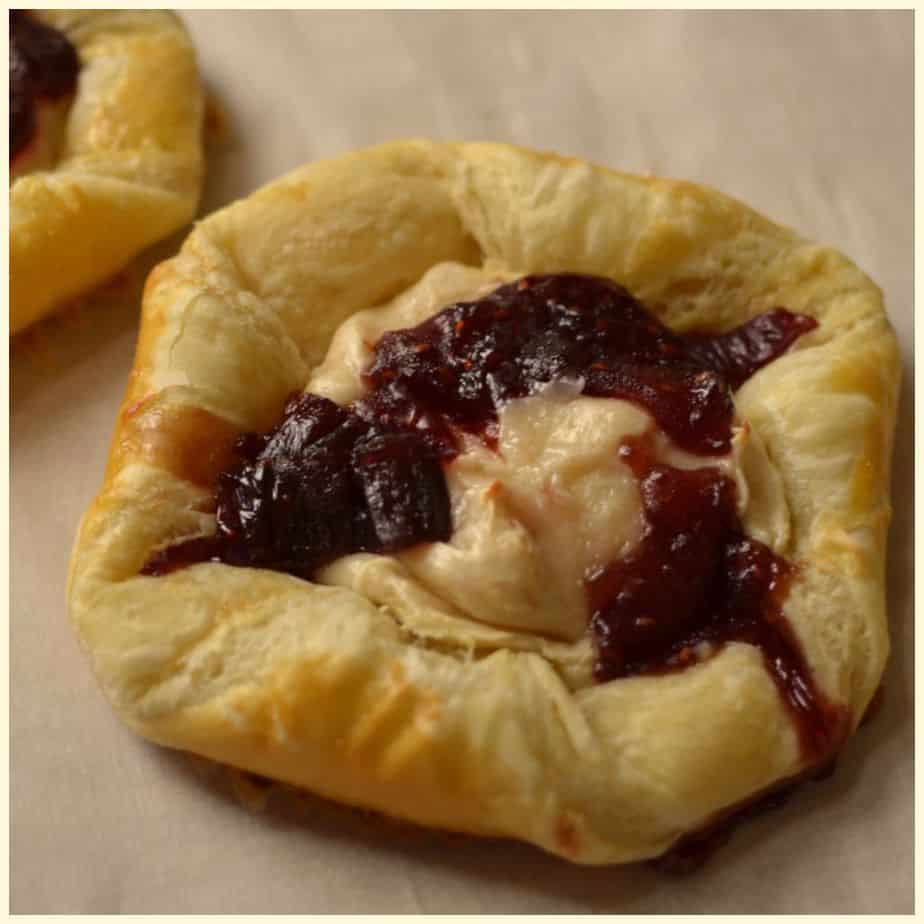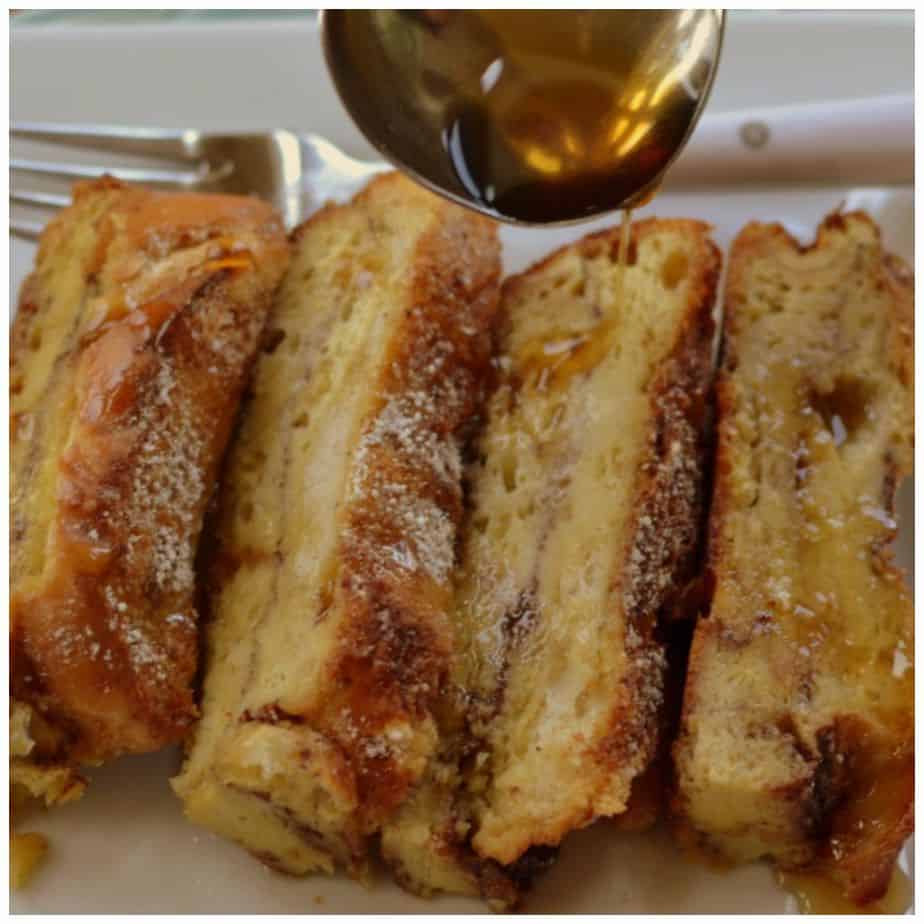 Easy Overnight French Toast Casserole
https://www.smalltownwoman.com/wp-content/uploads/2019/05/Beth-1.pdf