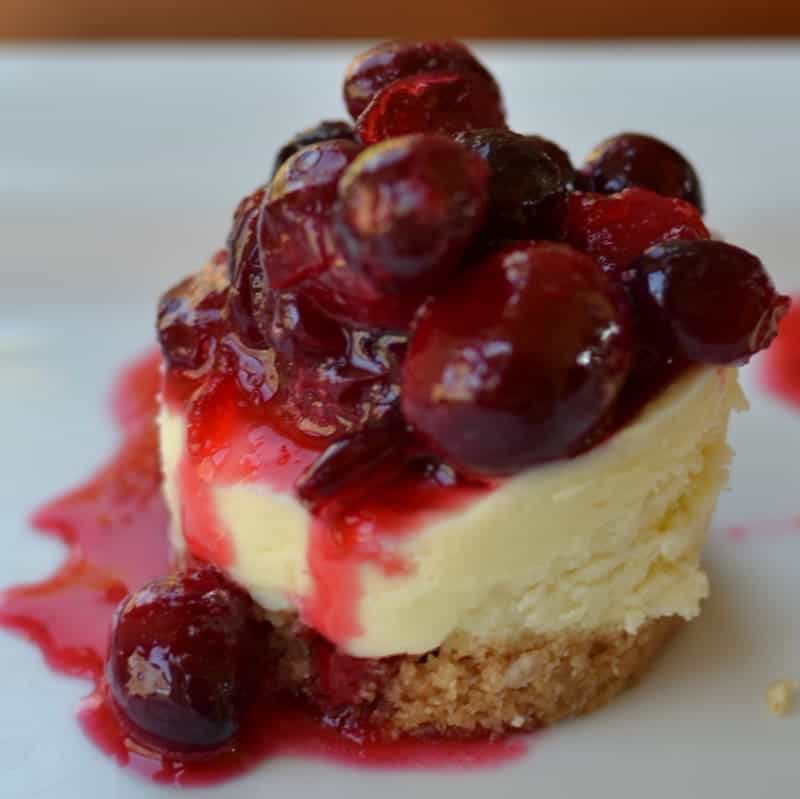 I love cranberries, white chocolate, oranges and cheesecake. So it seems like a natural that I would create these beautiful Mini White Chocolate Cranberry Cheesecakes!!! Fresh cranberries are in but only for so long!! They pair perfectly with white chocolate and cheesecake. The perfect balance of tart and sweet. You will not believe how well they play together.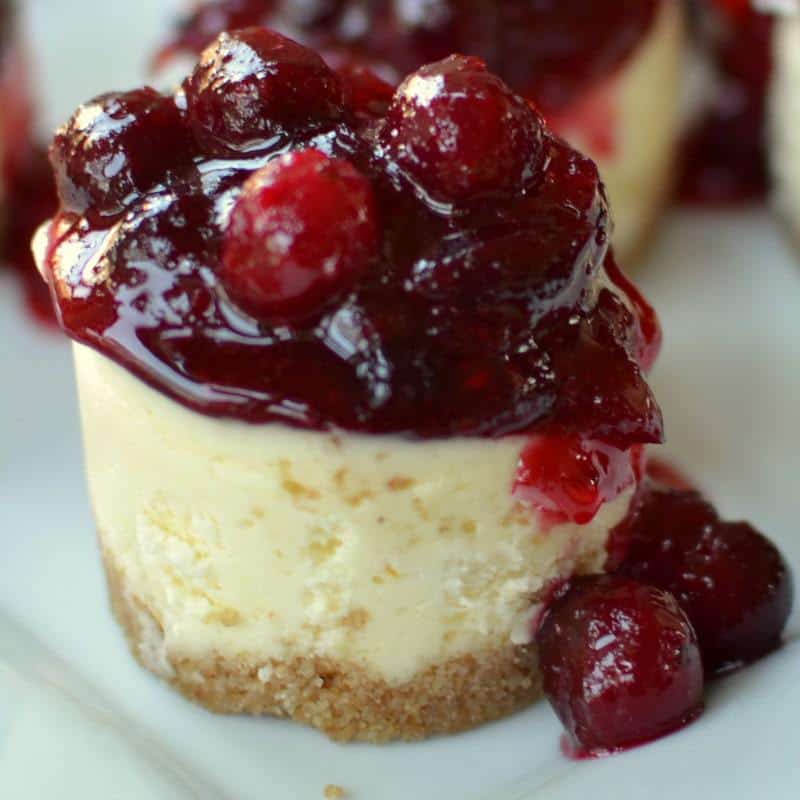 Love these Mini White Chocolate Cranberry Cheesecakes because they are the perfect individual size. They are super cute and diminutive. You are less apt to over eat and that means less time on the elliptical or treadmill. They are baked but I am a strong proponent of baked cheesecake. I personally think that they taste better than their no bake counterparts.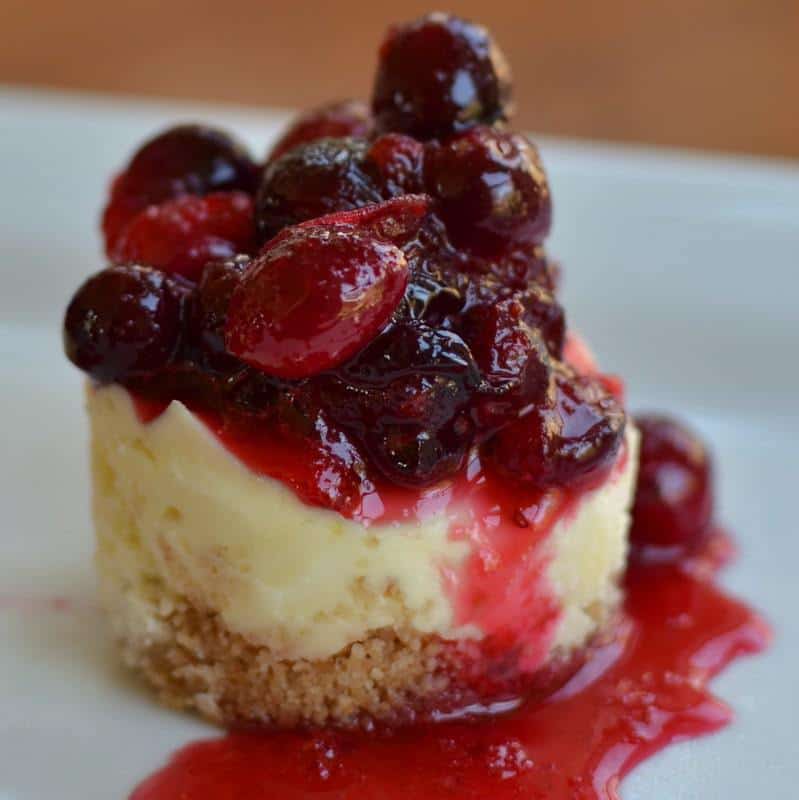 These could easily be prepared for a party in advance. Bake the cheesecakes only and freeze them. Pack them in doubled Ziploc freezer bags and place them in sturdy glad-ware containers. Defrost by taking them out of the containers frozen and place on serving trays or platters uncovered. Prepare the cranberry sauce the day of the party. It only takes a few minutes.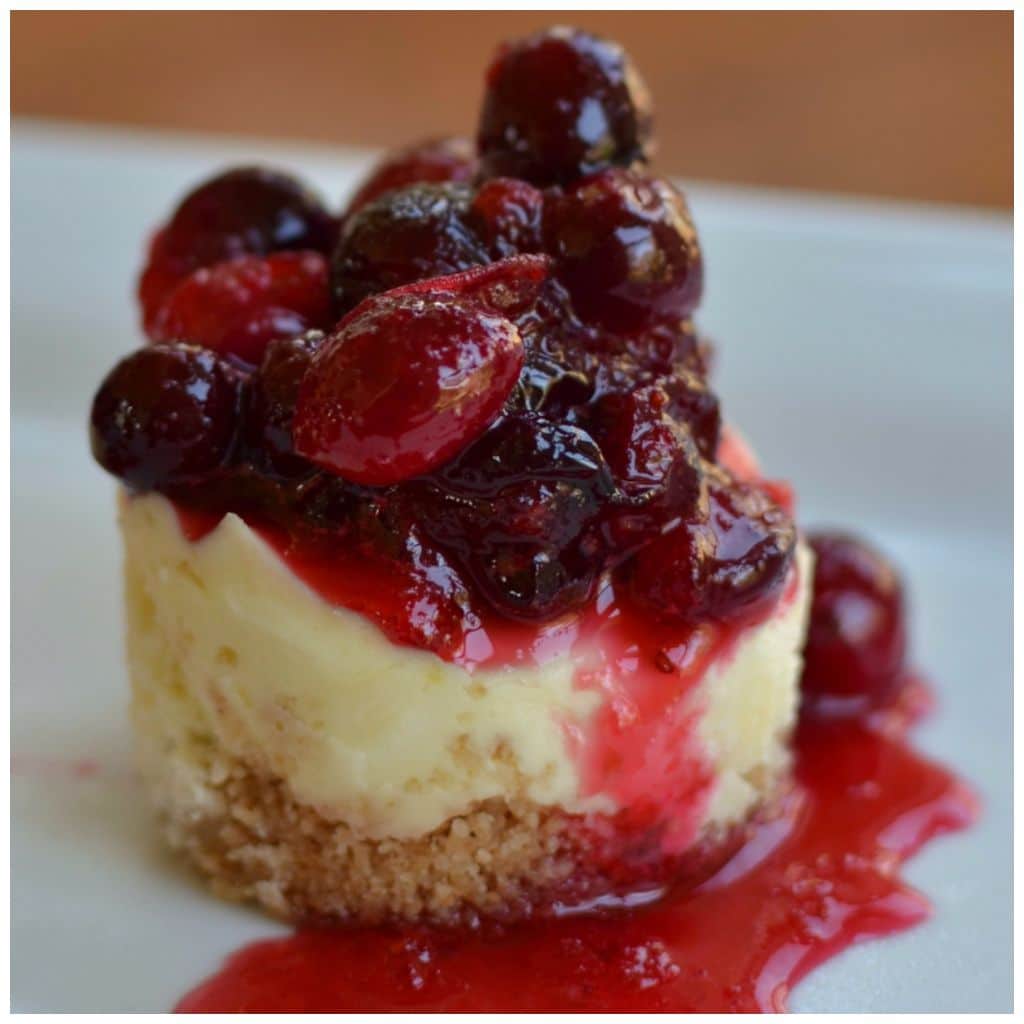 Mini White Chocolate Cranberry Orange Cheesecakes
Scale
Ingredients
3/4 cup graham crackers crumb
3 tablespoons butter melted
1 tablespoon sugar
12 ounces cream cheese softened (1 1/2 boxes)
2 tablespoons sugar
1 egg
1 teaspoon orange extract
1 cup white chocolate chips
1 tablespoon orange zest
2 1/2 cup fresh cranberries
1/3 cup water
3/4 cup sugar
2 teaspoons orange juice
Instructions
Preheat oven to 300 degrees. Spray mini cheesecake pan with nonstick baking spray.
Combine graham cracker crumbs, 1 tablespoon sugar and melted butter in small bowl. Divide evenly in pan and press down to create the crust.
In stand mixer blend cream cheese and 2 tablespoons sugar until creamy and fluffy. Add the egg and orange extract; mix just until blended in. Stir in white chocolate chips and orange zest. Divide evenly in the cheesecake pan over the crust.
Bake for 20-25 minutes or just until set. Remove from oven and refrigerate cakes for 2 hours to up to overnight. Remove from pan.
In small saucepan combine 1 1/2 cups cranberries, water and 3/4 cup sugar . Simmer for 10-15 minutes or until the cranberries have popped. Remove from heat and stir in remaining cranberries and orange juice. Chill to thicken. Spoon over chilled cheesecakes.
Notes
Individual cheesecakes pans are wonderful. They allow you to gently push the cheesecake out from the bottom. If you don't have one use a cupcake pan WITH cupcake liners.
One orange works very well for this recipe. You can get the zest and the juice that you need and eat the rest of the orange.
More decadent cheesecakes you will love!!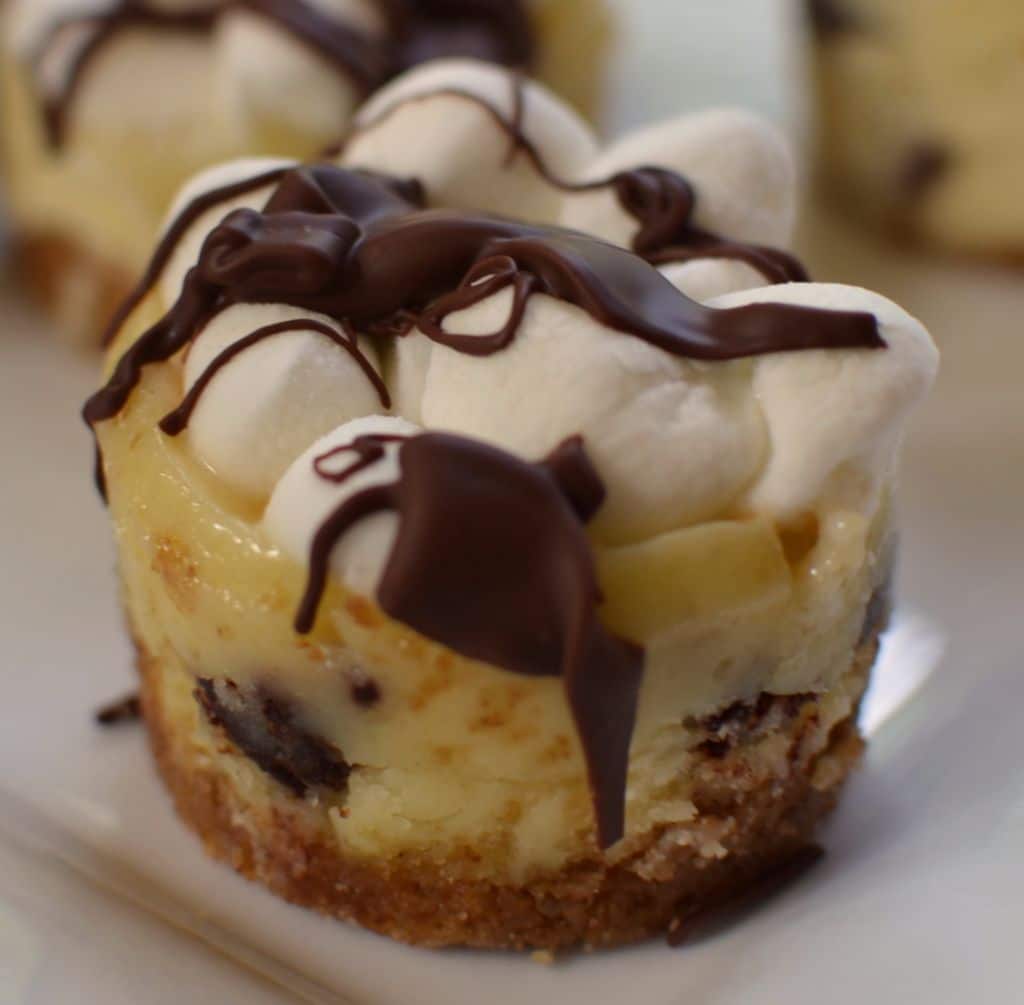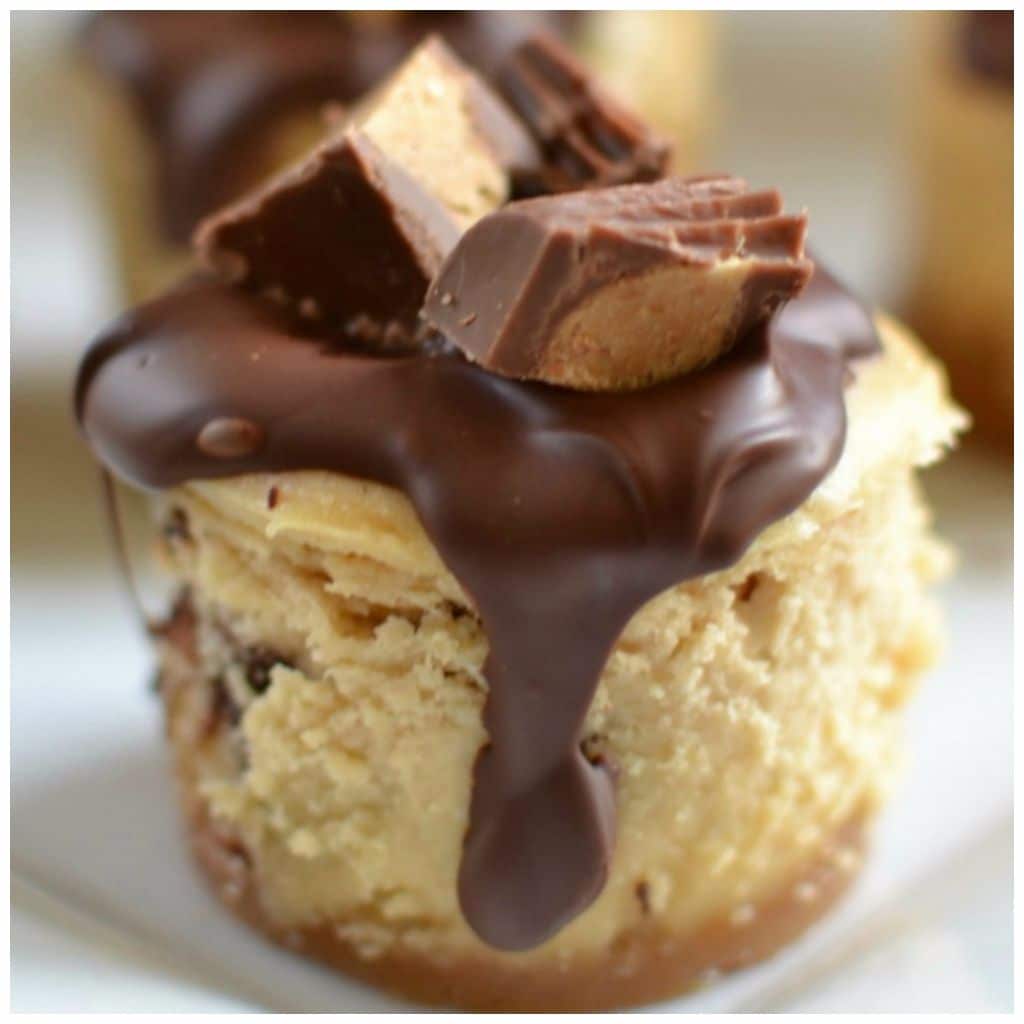 Mini Peanut Butter Cheesecakes
https://www.smalltownwoman.com/wp-content/uploads/2019/05/Beth-1.pdf