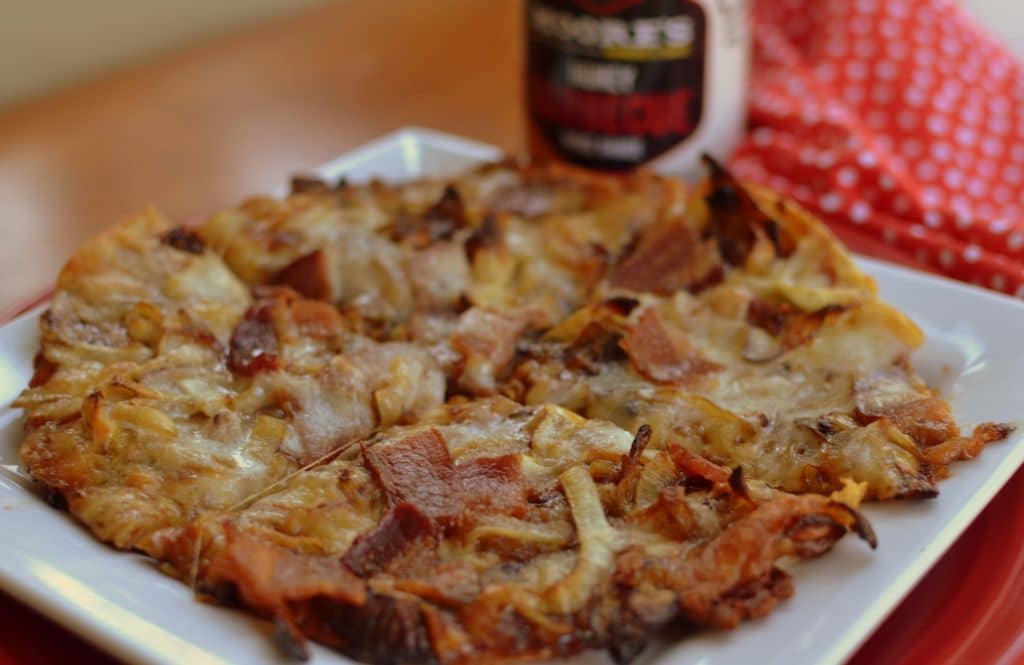 This delicious pizza is so easily made. Instead of using tomato sauce why not start with honey BBQ sauce. I used Moores Honey BBQ wing sauce, some bacon and caramelized onions. Topped with mozzarella and Provel this pizza is hard to beat!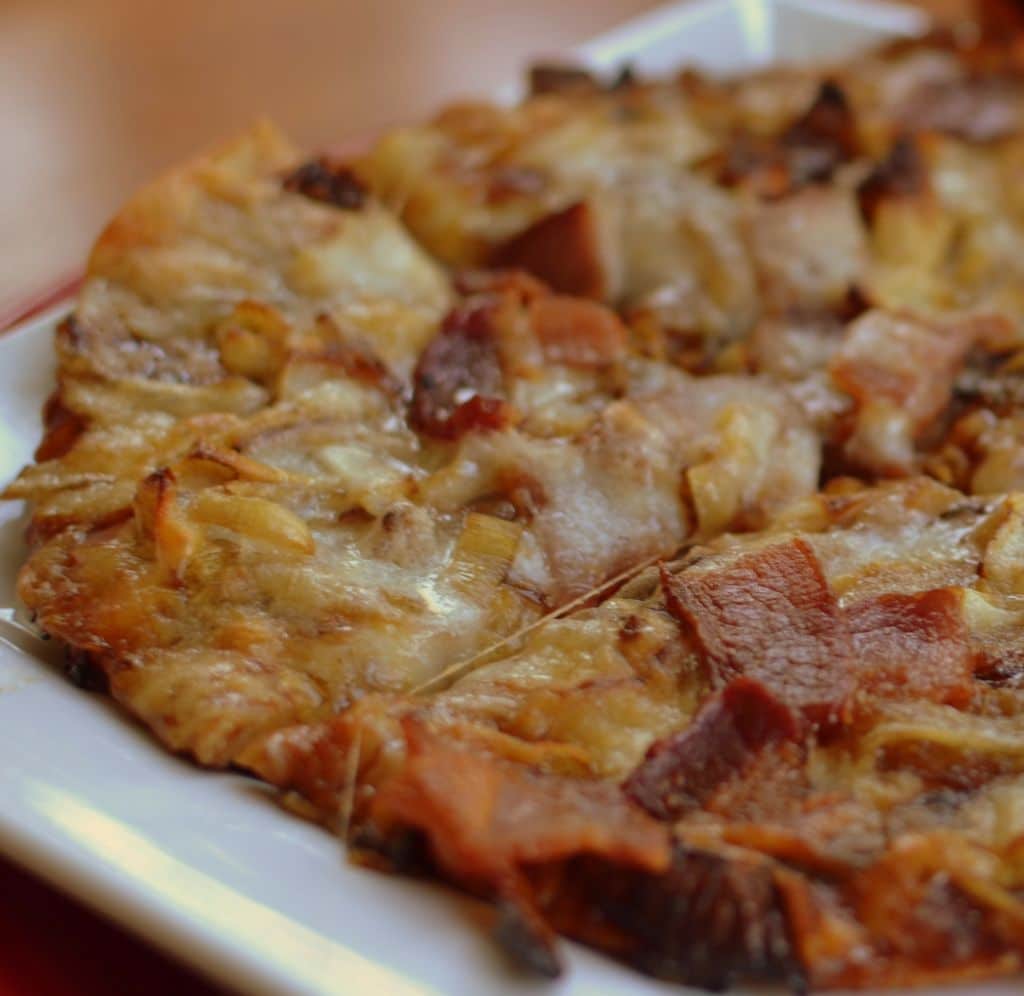 You and your family are sure to love all the flavors and ease this flat bread pizza has to offer!
Moores Honey BBQ Caramelized Onion Bacon Pizza
Scale
Ingredients
2 medium onions halved and sliced thin
2 tablespoons butter
4 (8 inch) flour tortillas
3 tablespoons Moore's Honey BBQ sauce
4 slices crispy bacon coarsely chopped
2/3 cups shredded mozzarella
2/3 cup shredded Provel or Provolone
Instructions
Melt the butter in a large frying pan over medium-low heat.
Add the onions, and let them cook, stirring rarely, until they are deep golden brown and caramelized, about 45 minutes.
Preheat oven to 400 degrees
Using preheated pizza stone place two stacked tortillas in the oven for 2 minutes. Flip and cook for another two minutes. Spread 1 1/2 tablespoons BBQ sauce over stacked tortillas. Top with 1/3 cup of mozzarella, 1/2 of the caramelized onions, 1/2 of the bacon, 1/3 cup provel. Bake for 8-9 minutes or until lightly browned. Repeat with second set of tortillas.
https://www.smalltownwoman.com/wp-content/uploads/2019/05/Beth-1.pdf