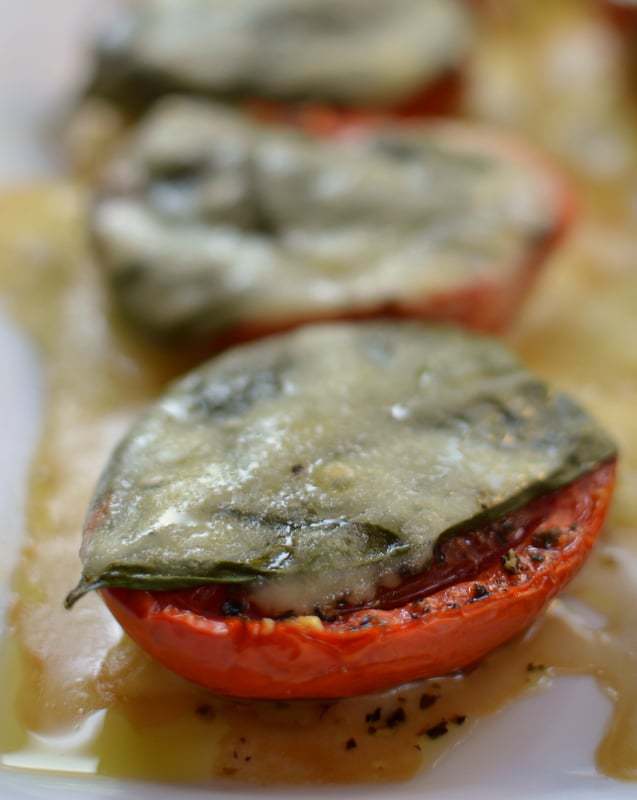 Do you have fresh garden tomatoes coming in? Are they all ready for picking at the same time? If you need someone to take some off your hands I am that gal. Fresh tomatoes are so amazing. They are so juicy and full of so much flavor. I can not even begin to compare them to their winter cousins. Have you ever roasted tomatoes before? These Mozzarella Basil Garlic Roasted Tomatoes are so incredibly easy and flavorful. I like to use plum tomatoes because they are a little meatier and they hold up to the roasting part a little bit better. These beauties are basted with olive oil, garlic and herbs and a touch of sugar. Then they are baked, topped with basil and mozzarella and baked until the mozzarella is gooey and melted. Is your mouthwatering yet? Mine is just talking about it.
Okay so you say that you still have lots of tomatoes. I have plenty of great tomato recipes. Herb Cream Cheese Stuffed Tomatoes, Bacon Sausage Sun Dried Tomato Angel Hair Pasta and Caprese Grilled Cheese are just a few of my favorites. I bet you have a few favorites yourself.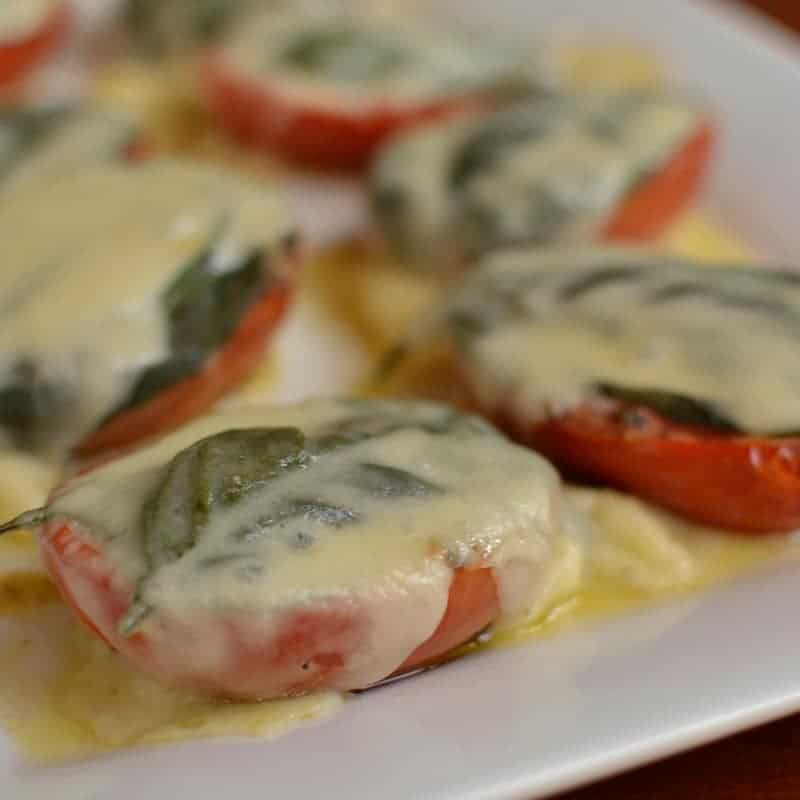 If you love good fresh tomatoes and the thought of eating the hothouse winter tomatoes kind of leaves you sad than these Mozzarella Basil Garlic Roasted Tomatoes are perfect for you. They bring out the best in this sun-kissed fruit.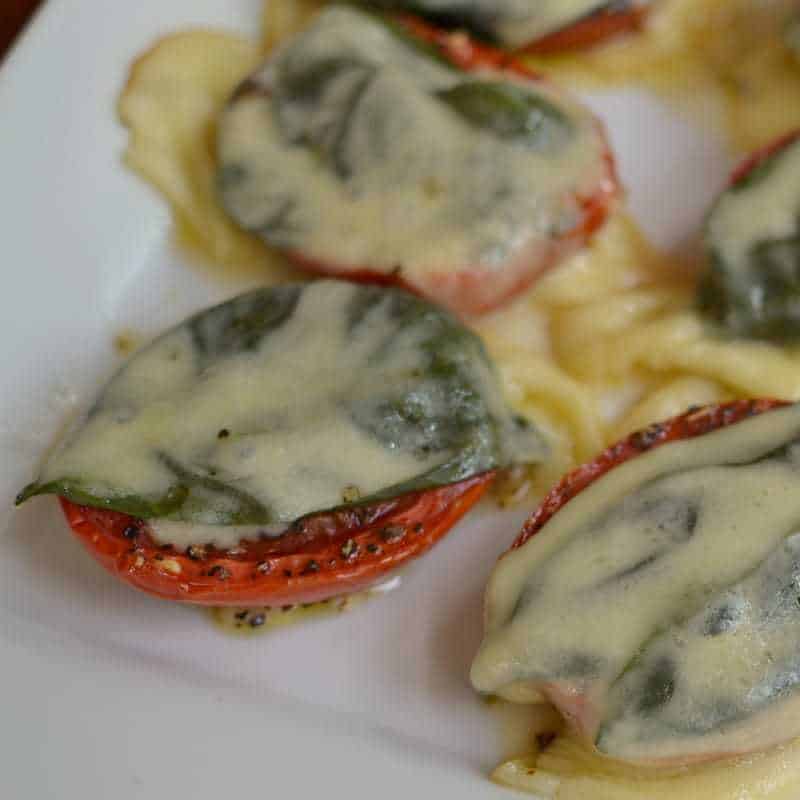 I am sure that if you have not grown any this year you can pick some fresh ones up at the farmers market or local grocery. Heck your neighbors might be growing some. I won't tell if you don't tell.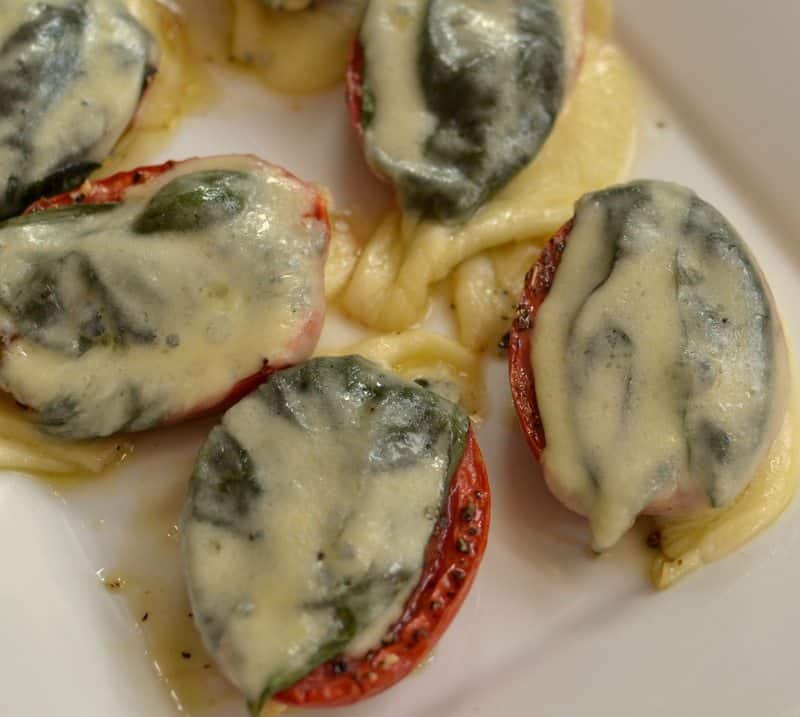 So go grab some garden fresh tomatoes and cook these Mozzarella Basil Garlic Roasted Tomatoes. Prep is so easy and the results are amazingly scrumptious! Your family will be singing your praises and you will be in taste bud heaven.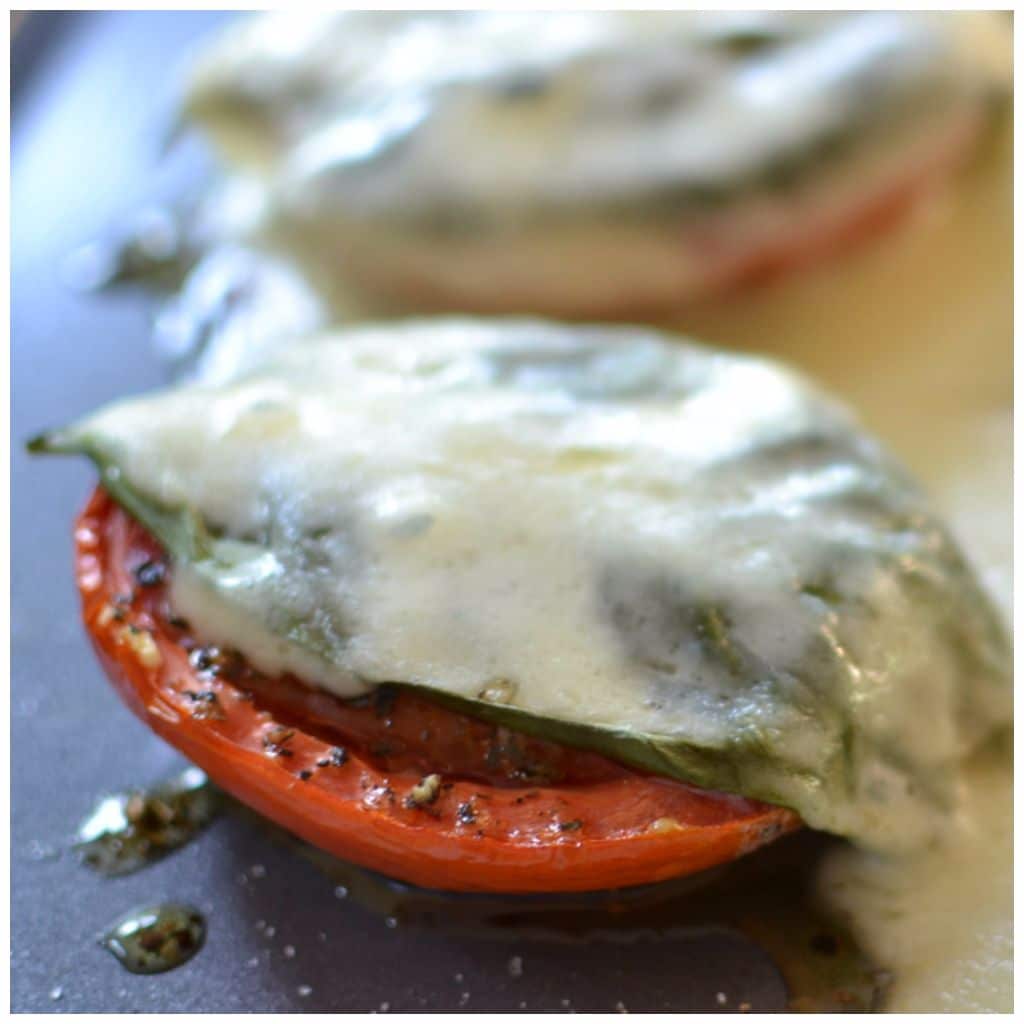 Mozzarella Basil Garlic Roasted Tomatoes
Ingredients
8 large ripe plum tomatoes split in half lengthwise
2 tablespoons olive oil
1 teaspoon dried oregano
3 cloves garlic crushed
1/2 teaspoon salt
1/4 teaspoon fresh cracked black pepper
1/2 teaspoon sugar.
16 leaves fresh basil
8 small slices mozzarella cheese (about 1/8 inch thick)
Instructions
Preheat oven to 325 degrees.
In small bowl mix together olive oil, oregano, garlic, salt and black pepper. Arrange tomatoes on a baking sheet large enough to leave space between them. Brush with olive oil mixture and sprinkle with sugar. Bake for 1 hour and 40 minutes. Remove from oven and top each tomato with two basil leaves and one slice mozzarella. Bake until cheese is melted and gooey; approximately 10 minutes.
Serve immediately.
https://www.smalltownwoman.com/mozzarella-basil-garlic-roasted-tomatoes/
Other vegetable recipes you will love!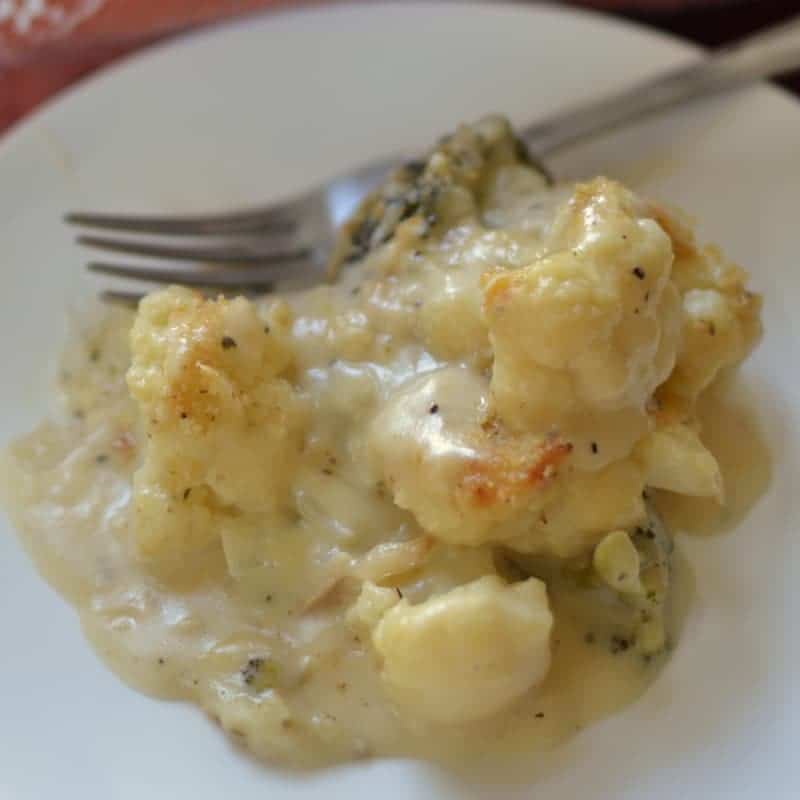 Broccoli and Cauliflower Au Gratin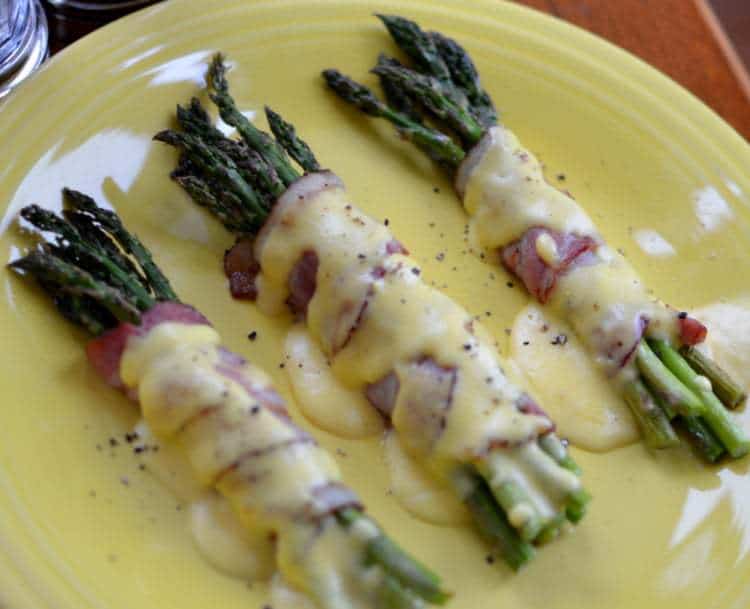 Bacon Wrapped Asparagus with Easy Hollandaise