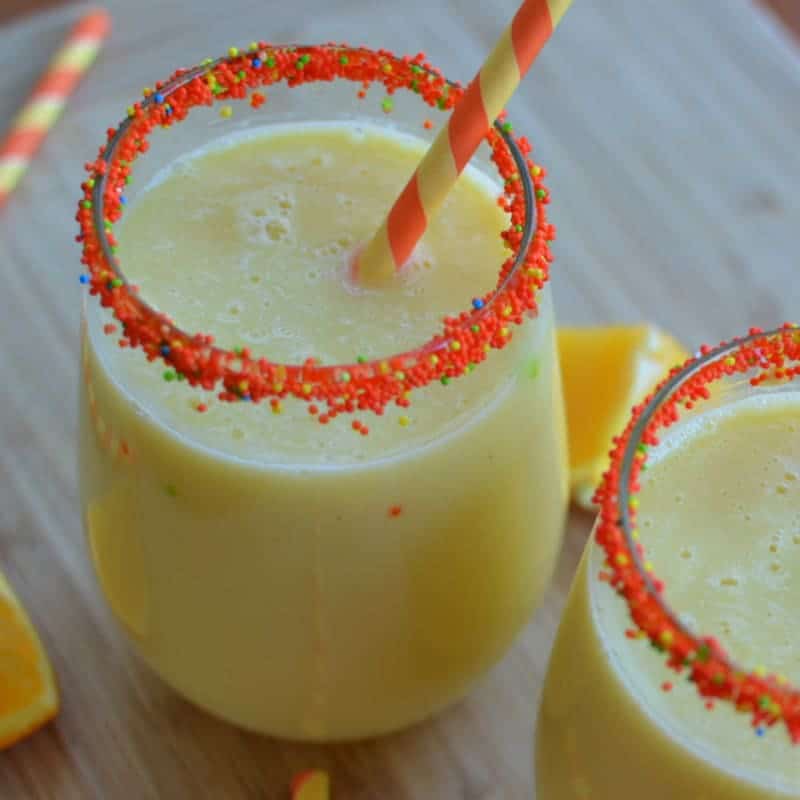 First and foremost I need to give credit where credit is due.  It was my daughters idea to make these smoothies today.  I bought some fresh mango at Costco and she said that it would taste wonderful in a smoothies.  I agreed.
We are a smoothie household. We have been making all kinds of wonderful blends since our kiddos were teeny tiny creatures.  It is a great way to get kids to eat fruit and yogurt.  If the fruit is good and combination is right you can avoid any added sugar or sweeteners.  For a treat you can add just a thin line of sprinkles on the edge of the glass.  It makes the smoothie look special and festive! Most everyone doesn't eat the sprinkles and it sure does make them look awesome. These Orange Mango Pineapple Smoothies are perfect for any occasion.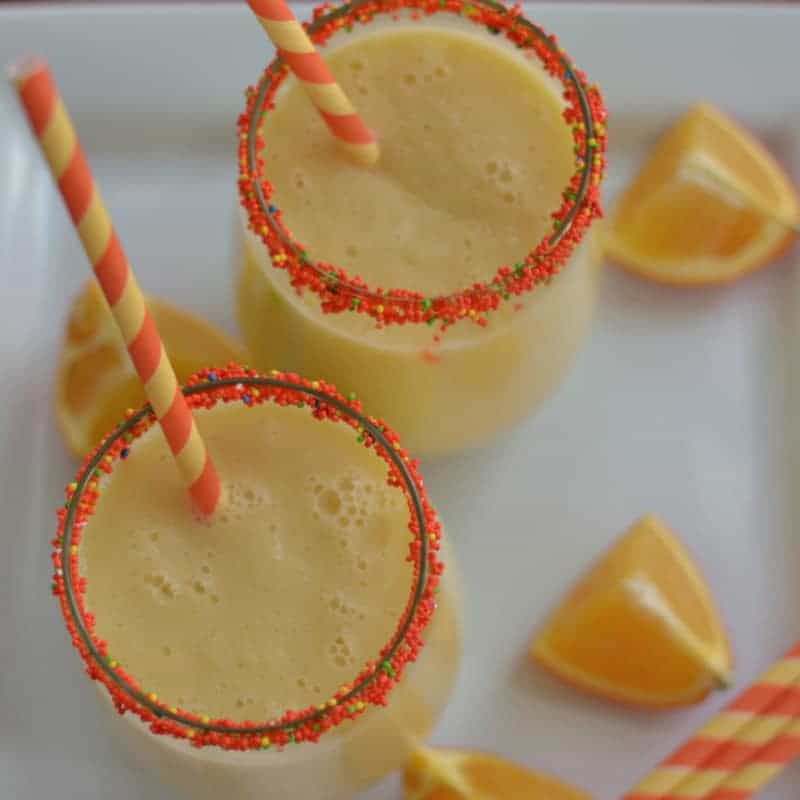 They can be whipped together in your blender in about five minutes with just a handful of ingredients.  Your teenagers could handle making these from start to finish.  Little ones would love to help with the prep as well but would need help with several things including running the blender.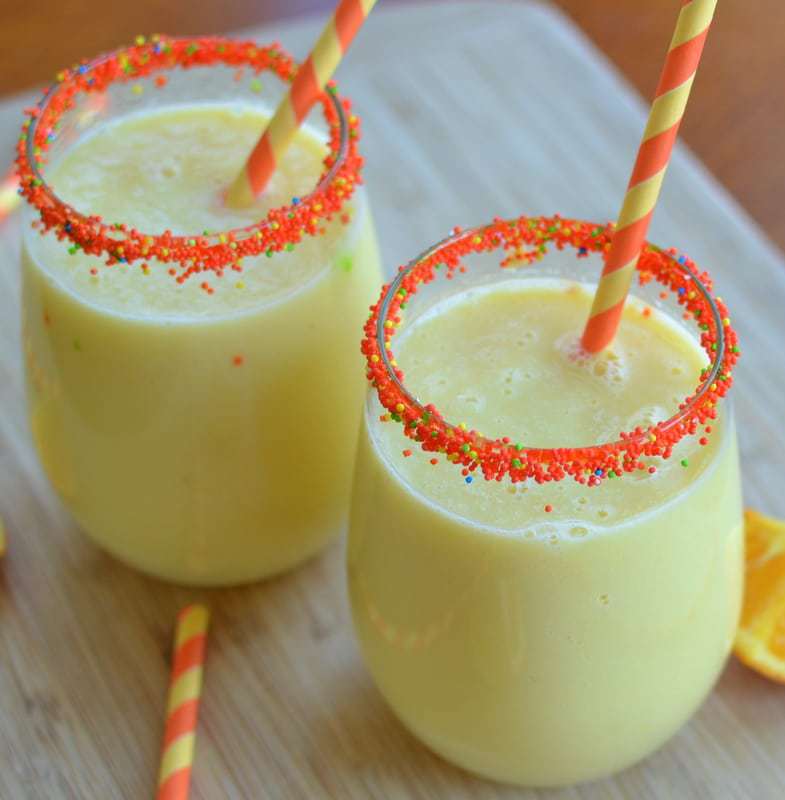 You need to put these Orange Mango Pineapple Smoothies on your list and give yourself a fresh fruit treat.  Dress it up a tad because everyone deserves a reason to ooh and aah.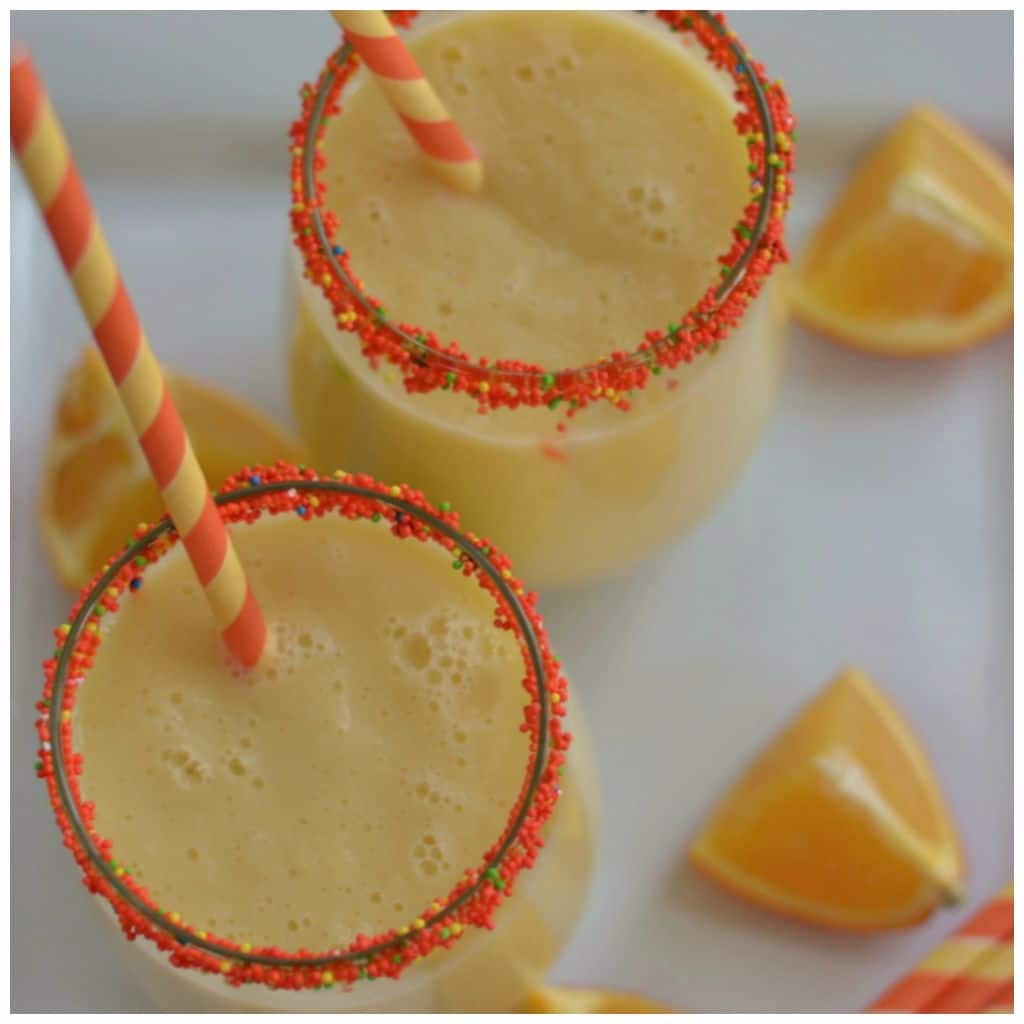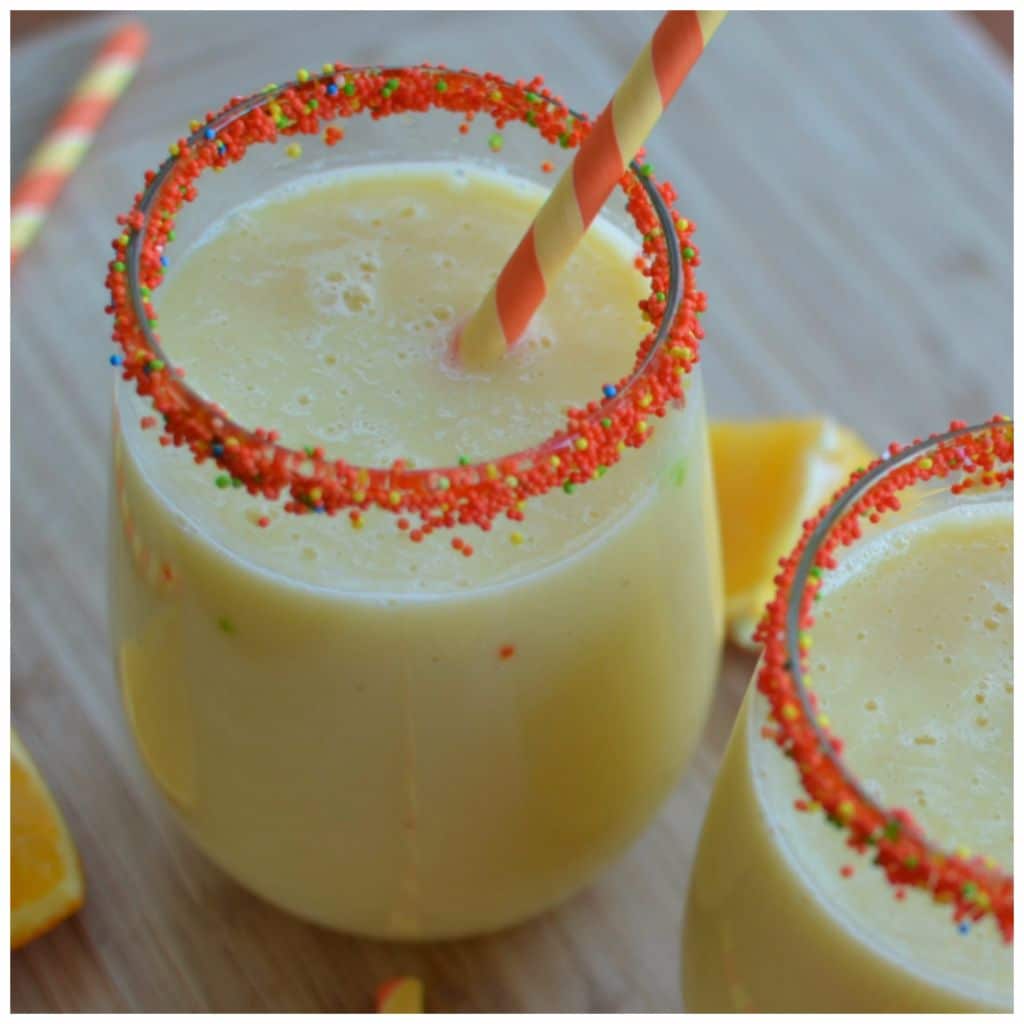 Print
Orange Mango Pineapple Smoothies
Scale
Ingredients
Colorful sprinkles (optional)
2 large seedless navel oranges peeled and quartered
2 cups fresh mango chopped
1 (20 ounce) can pineapple chunks
1 cup plain Greek yogurt
2 cups ice cubes
Instructions
Cut a slit in one of the orange quarters, Place the rim of the glass inside the orange slit and move the orange full circle around the glass to moisten. Place rim of glass in shallow plate with sprinkles. Move the glass around in the sprinkles until you have a fair amount sticking to the rim.
Place oranges, fresh mango, pineapple, Greek yogurt and ice in blender. Blend until smooth; approximately 1-2 minutes. Divide smoothie between the glasses.
This make 4 short glass or 2 tall glass smoothies.
Other recipes you will love!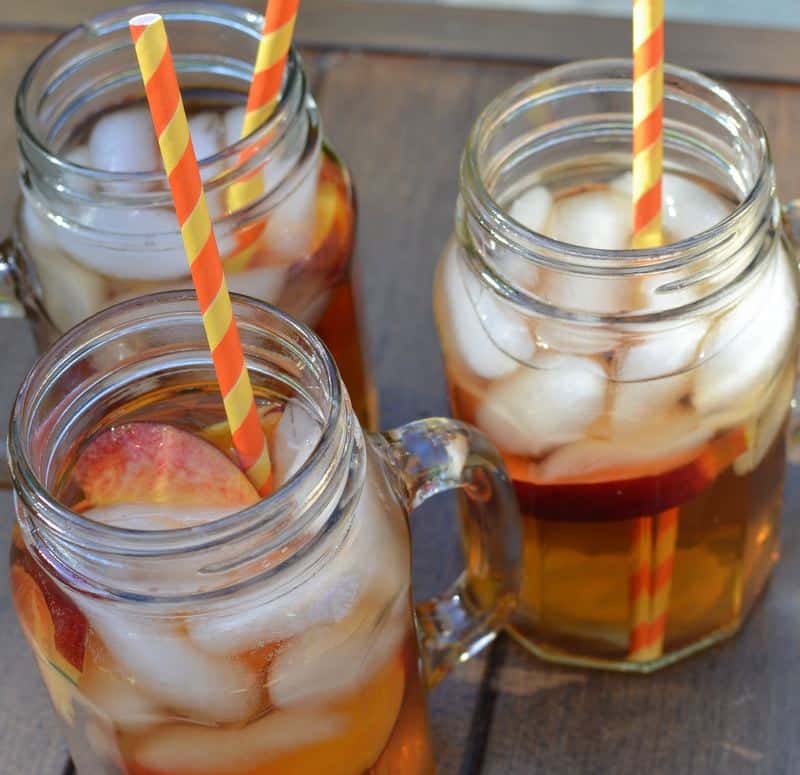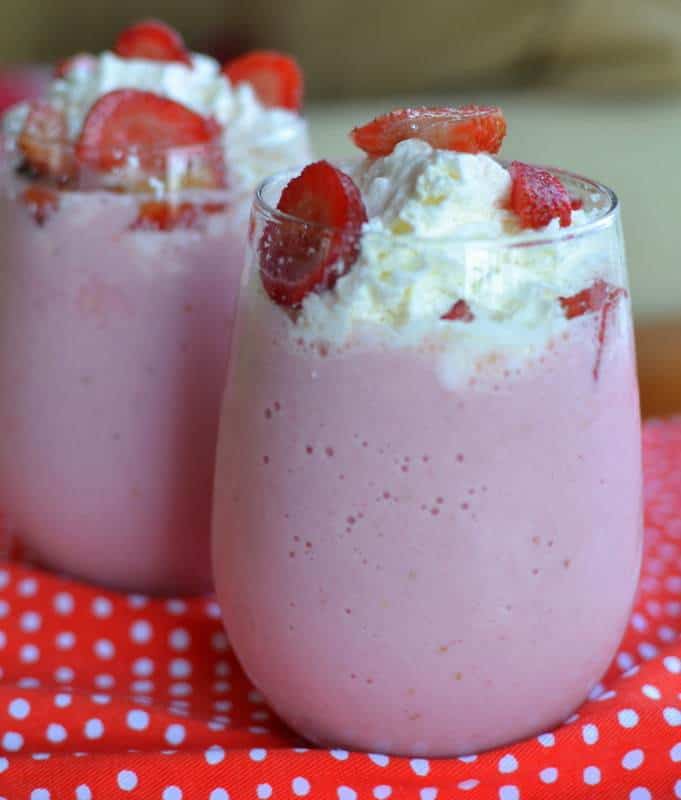 Strawberry Shakes for Two
https://www.smalltownwoman.com/wp-content/uploads/2019/05/Beth-1.pdf