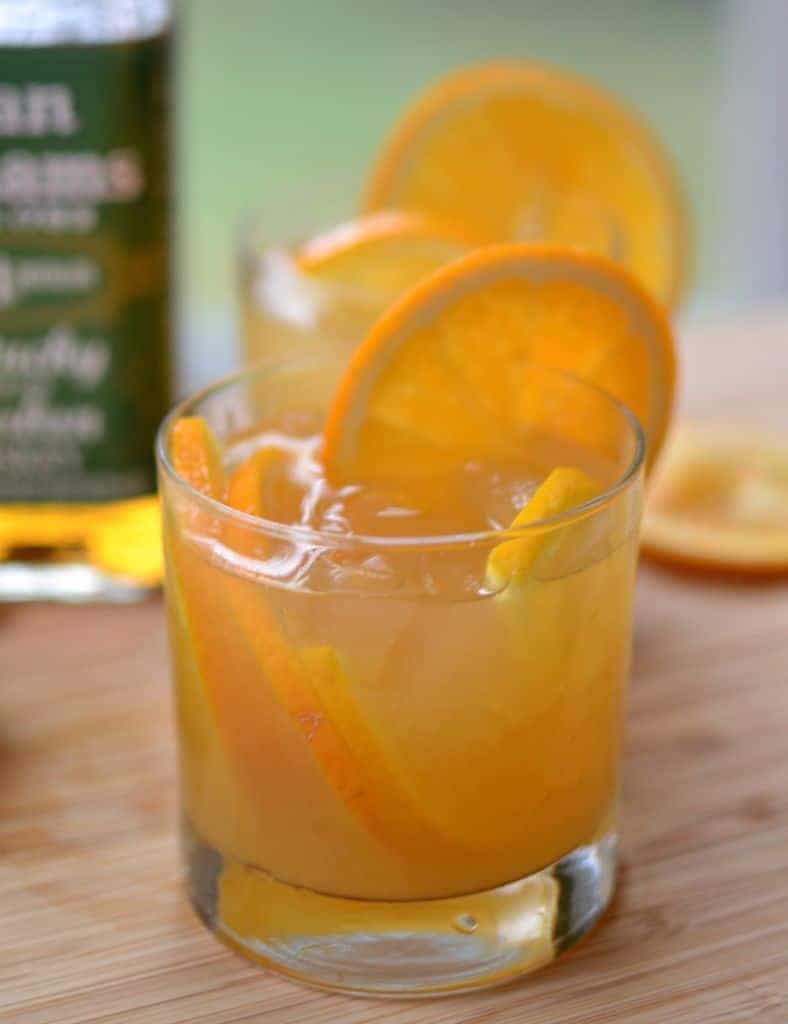 Growing up the whiskey sour was my Mom's favorite adult beverage. Of course back then it was just a cheap mix that was added to the whiskey. If my memory serves me well it was a powder mix. Now days at least food has stepped up a notch and we take the time to mix things from the foods that nature has given us. The bulk of this Orange Whiskey Sour is orange and lemon juice.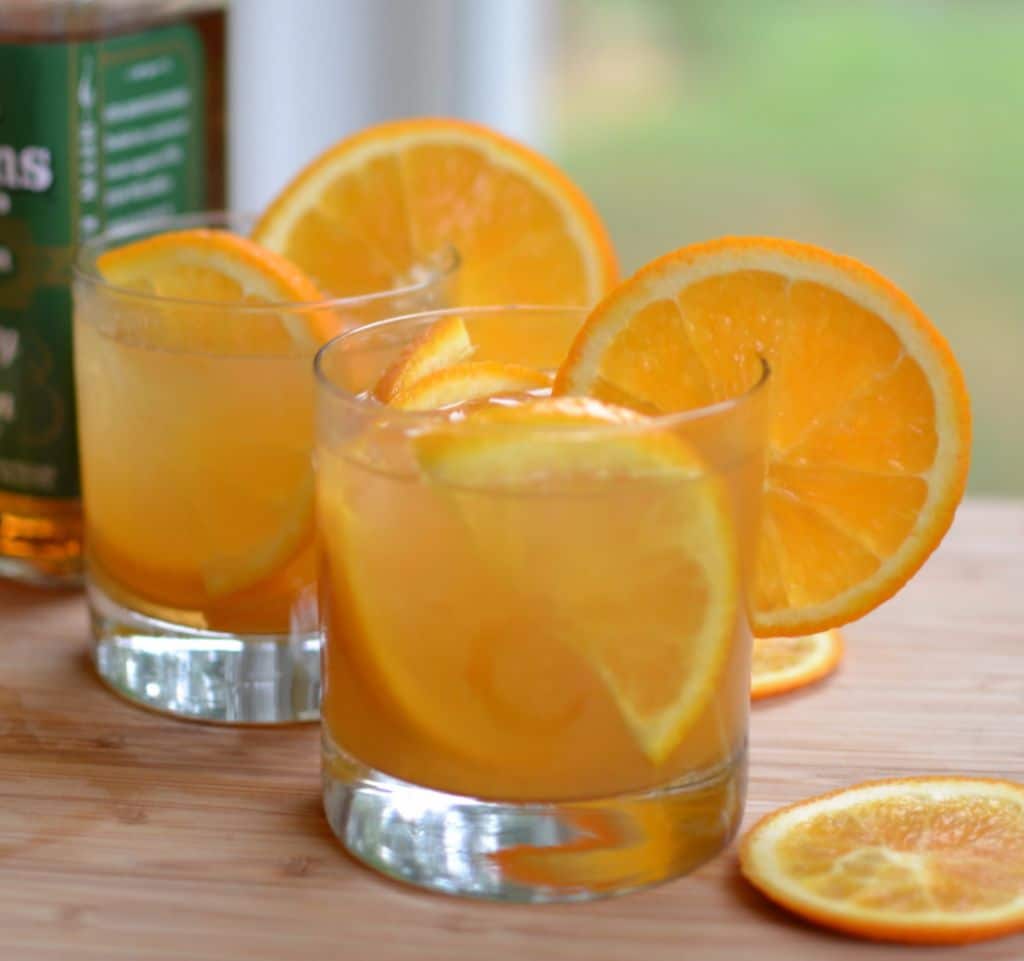 Now I am not one to normally indulge in whiskey but this cocktail is delicious and I can understand why my Mom loved it. I think the next time I will get the white label whiskey. It is a few more bucks but I think that it is a little smoother. For a brief moment I forgot my own philosophy. Life is short and you can't take the money with you. Buy the good stuff!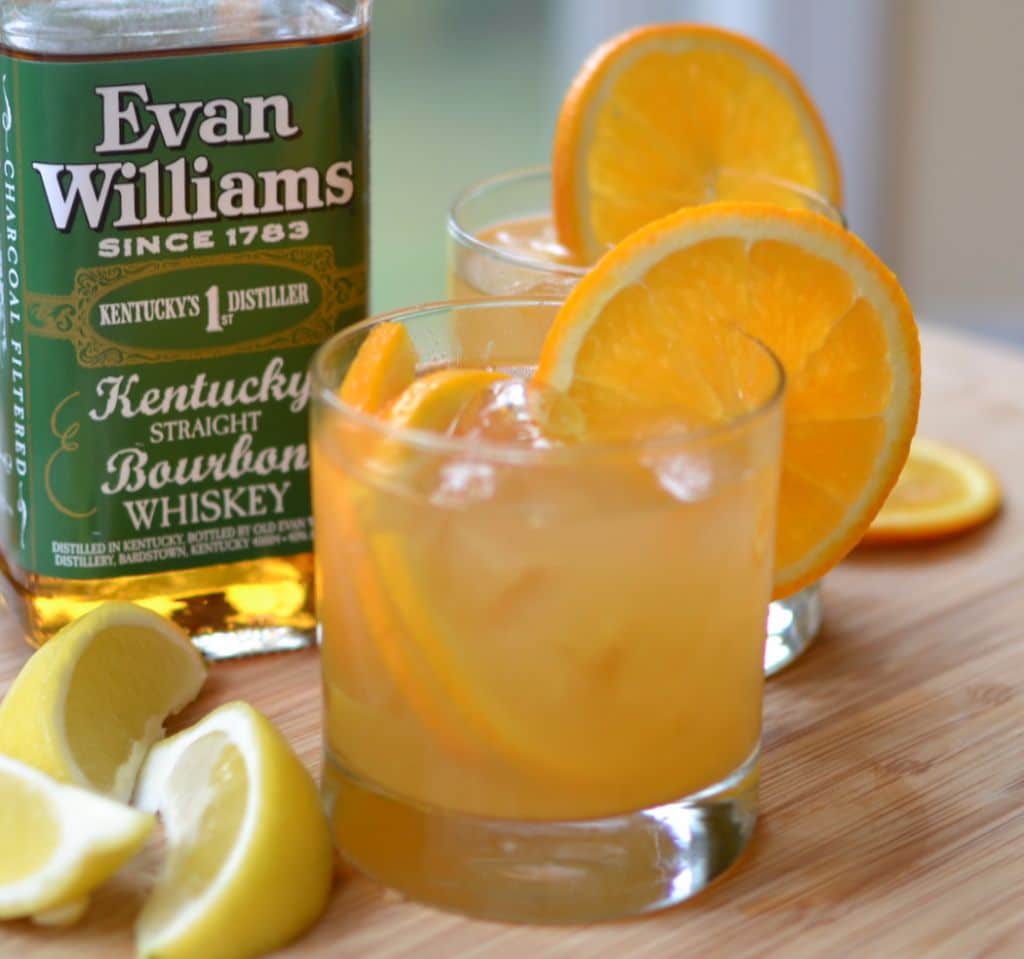 These Orange Whiskey Sours can be put together in about five minutes flat. That makes them perfect for that last minute cocktail hour. Good choice of cocktail Mom!! They are quick, delicious and relatively inexpensive. LOVE IT!! You need to put this on your to try list right away.
Print
Whiskey Sour
Oranges
Lemon Juice
Simple Syrup
Whiskey
Ice
Instructions
In rocks glass muddle 2-3 orange slices. Top with 3 tablespoons fresh orange juice, 3 tablespoons lemon juice, 2 tablespoons simple syrup, 1/4 cup whiskey and ice. Garnish with orange slice.
Notes
In a medium saucepan combine equal amounts of sugar and water. Bring to a boil, stirring, until sugar has dissolved. Allow to cool.
On the hunt for more delicious recipes? Follow Small Town Woman on Facebook, Pinterest, and Instagram.
https://www.smalltownwoman.com/wp-content/uploads/2019/05/Beth-1.pdf