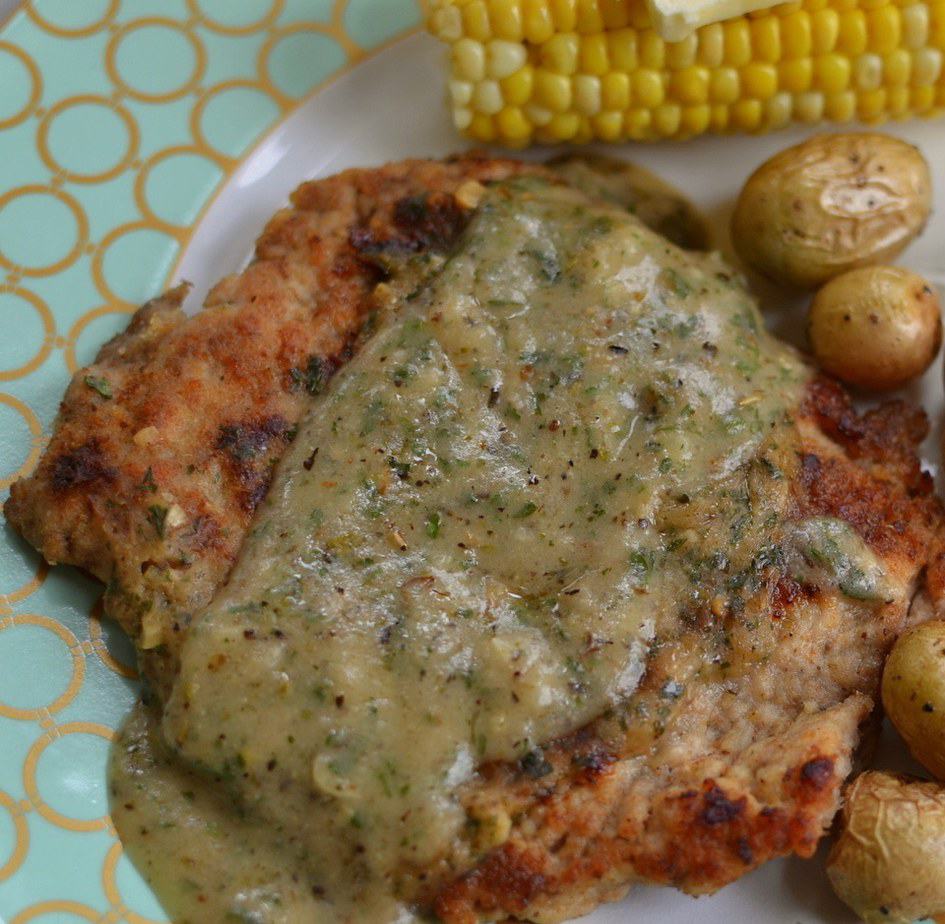 There is still a little bit of Winter here in Missouri. Yesterday the winds started blowing out of the North and you could feel Old Man Winter rearing his ugly head again.  Now the older I get the more my fondness for winter is diminishing.  In fact there is a chance of…..I know that dreaded four letter word……snow.  Okay I said it! By now you are probably trying to figure out where I am going with this.  Well the fact that we must return to winter weather yet one more time calls for comfort food.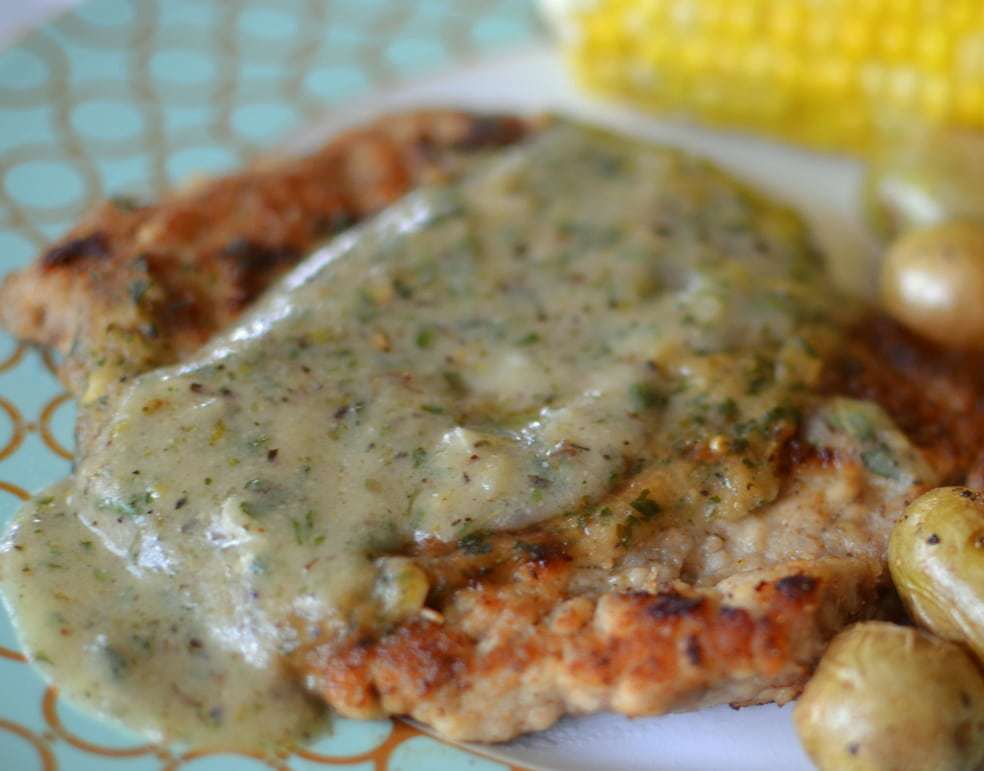 These satisfying and delectable Pan Fried Pork Cube Steaks with Herb Gravy will help pull you out of your weather rut.  It is all made in one pan and so hard to mess up.  Served with potatoes and a simple vegetable like corn or asparagus it is sure to please even the pickiest of your crew.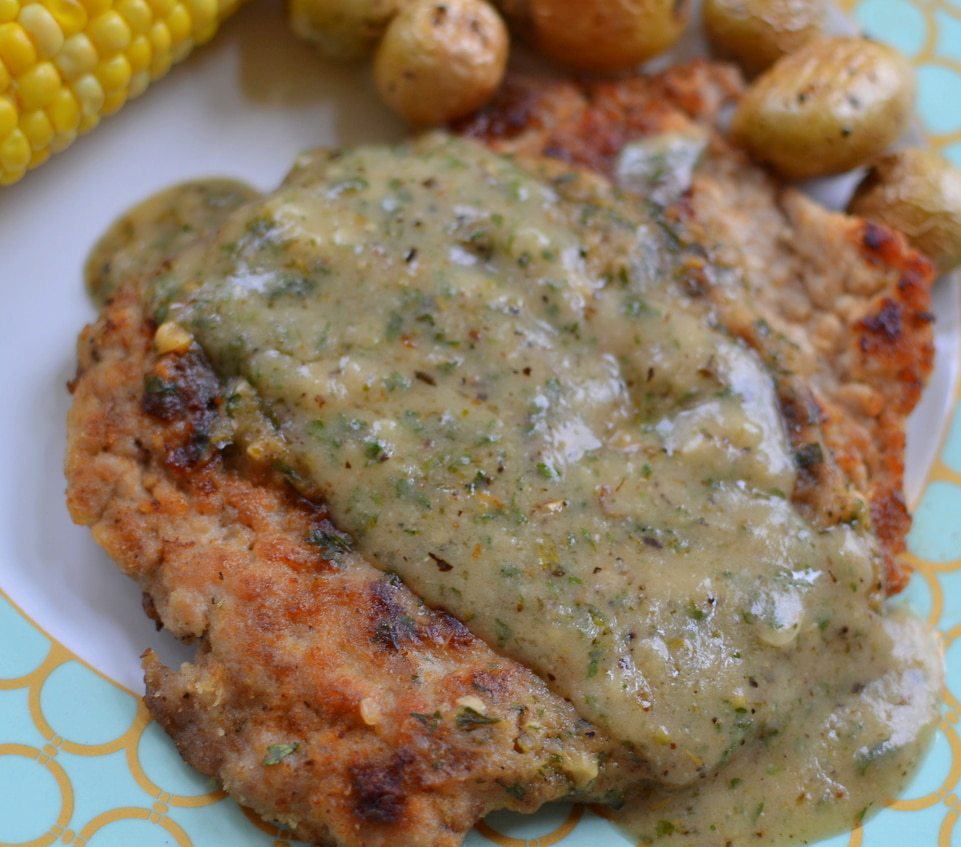 Shoot if you really want to go crazy over comfort food serve with mashed potatoes and creamed corn!  Enjoy my friends and remember Spring is just around the corner.
More pork recipes you will love!
Print
Pan Fried Pork Cube Steak with Herb Gravy
Pan Fried Pork Cube Steak
4 pork cube steaks
1/2 cup flour
1/2 cup Italian bread crumbs
1/2 teaspoon oregano
1/2 teasboon basil
1/4 teaspoon garlic powder
Salt & Pepper
1 tablespoon olive oil
1 tablespoon butter
Gravy
2 large cloves garlic minced
2 tablespoons sherry
1 1/2 cups low sodium chicken broth
2 teaspoons dried parsley
1 teaspoon oregano
1/2 teaspoon onion powder
2 tablespoons butter
2 tablespoons wondra quick mixing flour
Salt & pepper to taste
Instructions
On shallow plate combine flour, bread crumbs, oregano, basil, and garlic powder. Salt & pepper cube steaks on both sides and dredge in the flour mixture. Add the olive oil and the butter over medium heat. Add the cube steaks and cook about 3-4 minutes on each side or until golden brown. Remove from pan and place in oven on warm.
Using the same skillet on low heat add garlic. Cook for about one 30 seconds. Add 2 tablespoons sherry and cook until reduced by half. Add chicken broth, parsley, oregano and onion powder. Simmer for 5 minutes. Melt butter and whisk in flour creating a smooth paste called a roux. Using whisk slowly add roux to chicken broth mixture. Cook until thickened to gravy consistency. Add salt and freshly ground pepper to taste. Spoon over cube steaks and serve immediately.
On the hunt for more delicious recipes?  Follow Small Town Woman on Facebook, Pinterest, and Instagram.
https://www.smalltownwoman.com/wp-content/uploads/2019/05/Beth-1.pdf