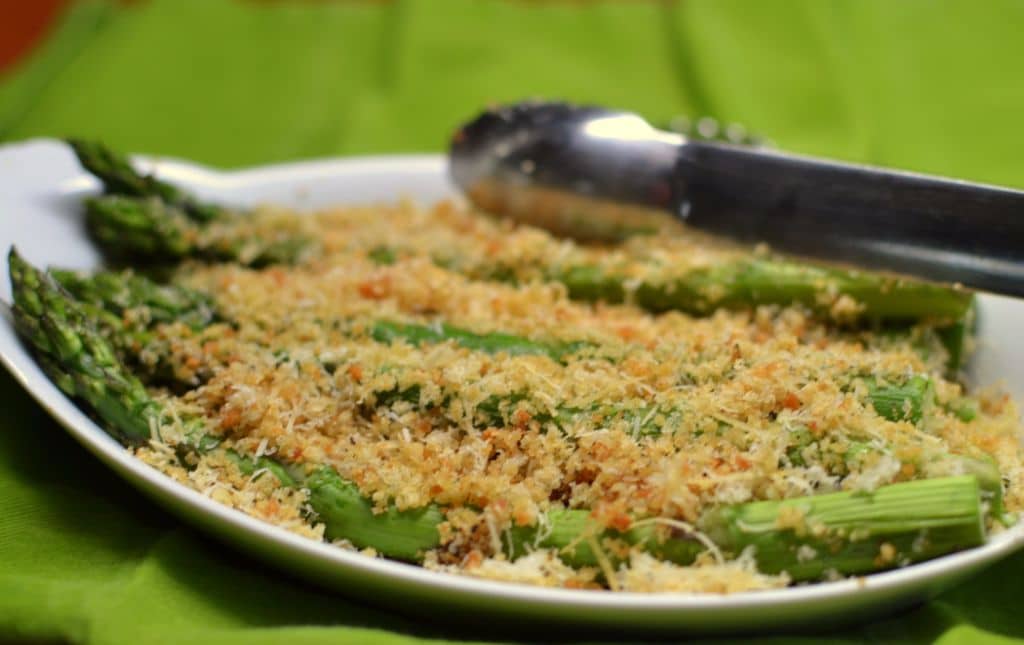 This Parmesan Crumb Asparagus recipe is so delectable.  There are so many terrific health benefits to asparagus!  It is loaded with nutrients and it can help fight cancer.  It is particularly rich in glutathione, a detoxifying compound that helps break down carcinogens and other harmful compounds like free radicals. This is why eating asparagus may help protect against and fight certain forms of cancer, such as bone, breast, colon, larynx and lung cancers.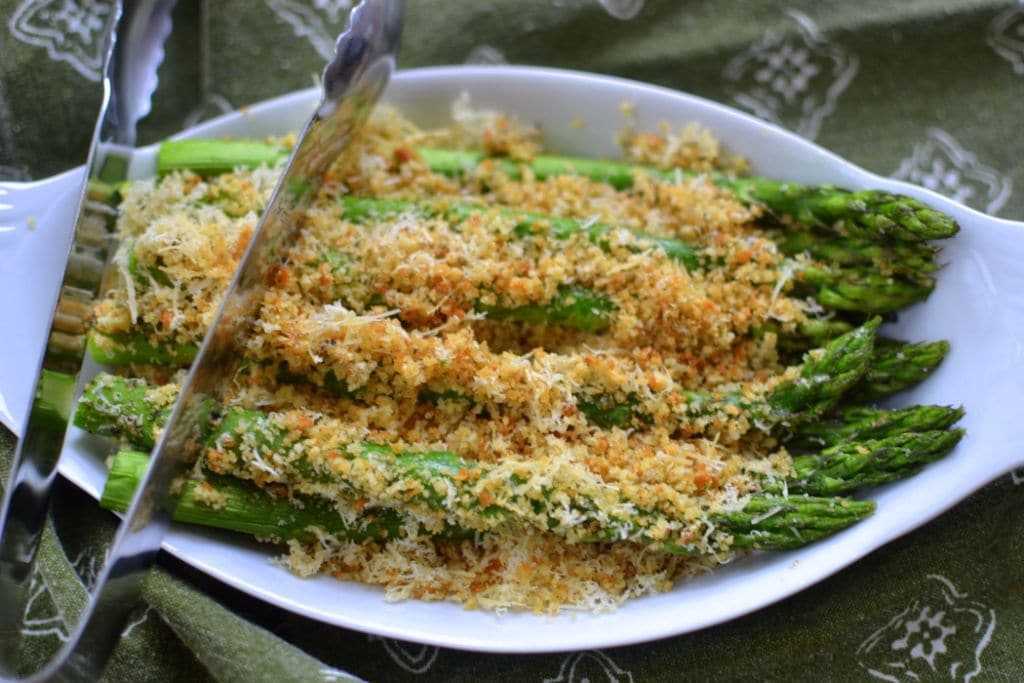 Asparagus is a brain booster.  Low in calories, high in fiber and packed full of good nutritious things your bodies needs like vitamin K and folate.  When you cook it like this there is no excuse not to eat it because it is divine!
Print
Parmesan Crumb Asparagus
Scale
Ingredients
1 lb fresh asparagus with rough stems trimmed
1/2 cup fresh grated Parmesan
2 cloves garlic minced
1/4 teaspoon onion powder
1/4 teaspoon dried oregano
2/3 cup fresh breadcrumbs
Olive oil
Instructions
Preheat oven to 350 degrees.
Spray baking sheet with olive oil spray. Arrange asparagus on cookie sheet side by side. Spray with olive oil, Layer with Parmesan and garlic. Sprinkle with onion powder, oregano and breadcrumbs. Bake for 12 minutes. Use a spatula to remove asparagus from baking sheet so the breadcrumb mixture stays intact.
Other sides you will love!
Green Bean Bacon Bundles!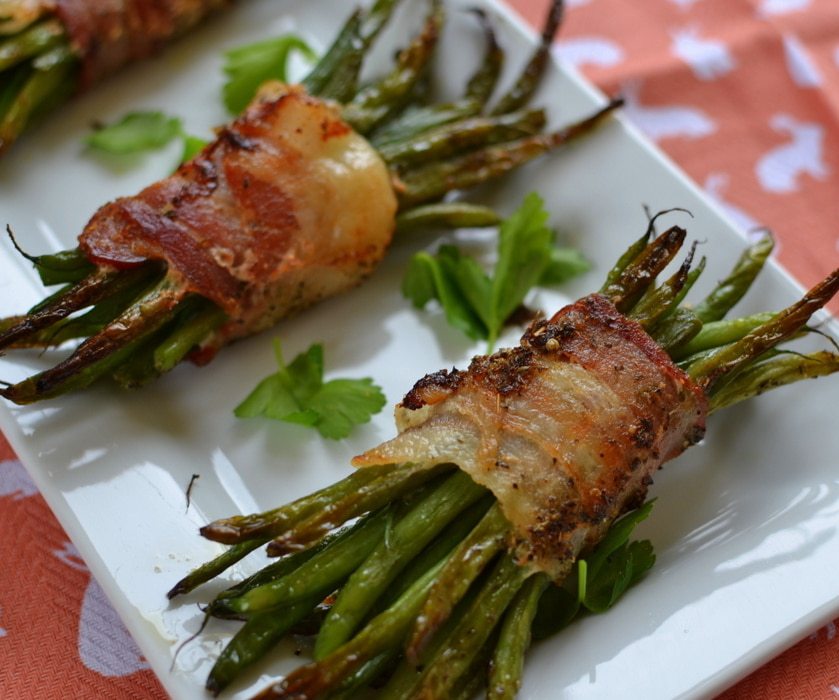 Broccoli Bacon Cheddar Twice Baked