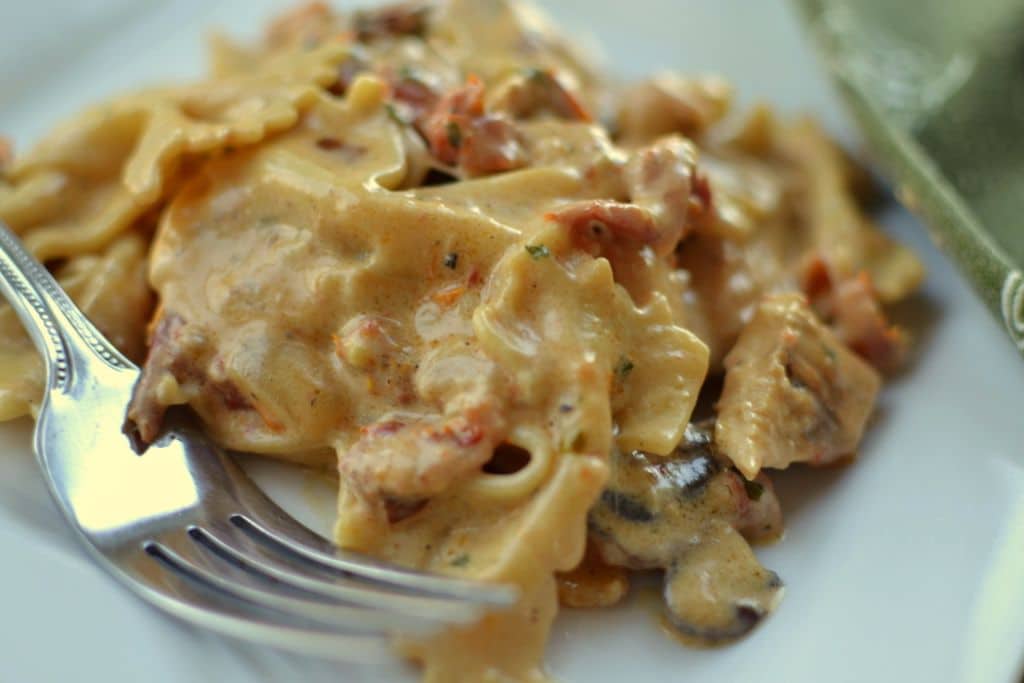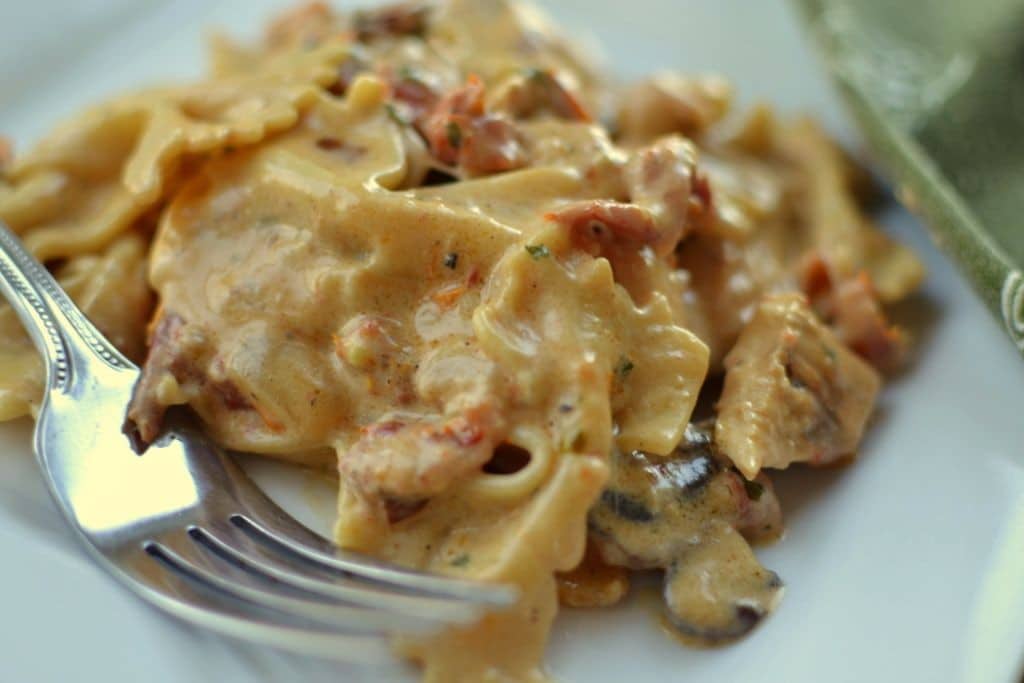 I set out today to recreate one of my husbands favorite dishes from Macaroni Grill. All the Macaroni Grills around here have closed. The restaurant business is a hard one to make it in. It is a hard nut to crack!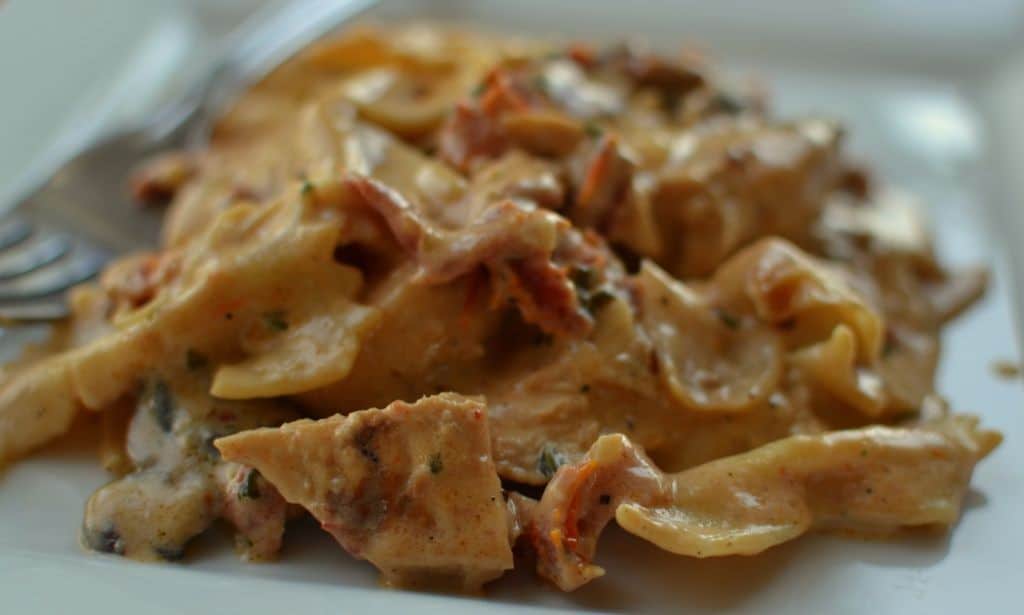 This delightful pasta is easy to whip together and so scrumptious. It has a mushroom sun-dried tomato basil cream sauce to die for! I marinate my chicken and then grill it …but not too long or you will dry it out. Chicken does not take long at all.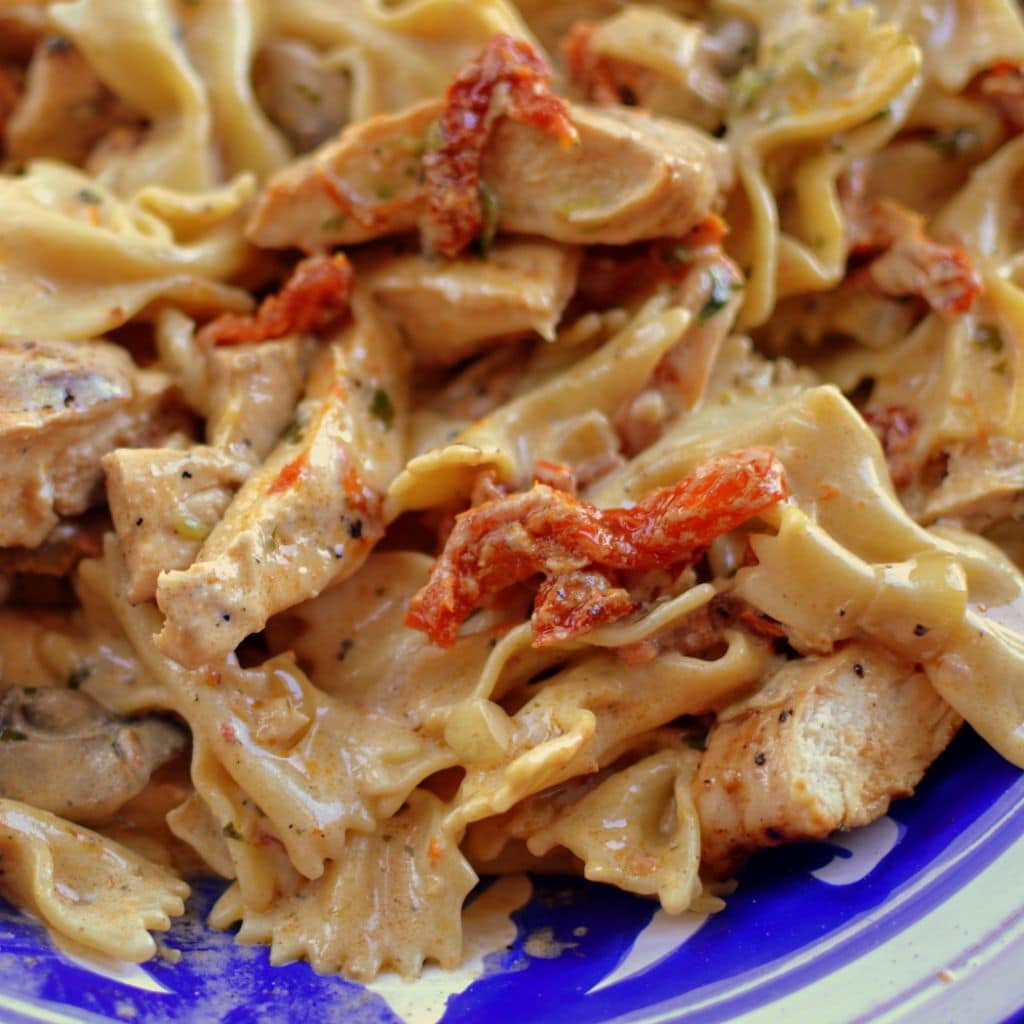 Pasta Milano
Scale
Ingredients
2 large chicken breasts cut in half lengthwise to create 4 thinner chicken breasts
1 cup Italian dressing
2 tablespoons butter
1 (12 ounce) package of white button mushrooms sliced
1 small onion finely chopped
2 large cloves garlic minced
1/2 cup sun dried tomatoes drained of oil and cut julienne style
1 1/2 cups half n half
2/3 cup fresh grated Parmesan
2 tablespoons fresh basil finely chopped
Salt & pepper to taste
8 ounces of uncooked bowtie noodles or noodle of choice
Instructions
Marinate chicken in Italian dressing for 30 minutes.
Cook pasta according to directions on box. Drain and set aside.
Heat grill and cook chicken over medium flame for 4 minutes each side. Remove from grill; plate and cover to keep warm.
In medium skillet melt butter. Add onions and mushrooms and cook until mushrooms are golden brown. Add garlic and sun-dried tomatoes; cook for 2 minutes. In small bowl whisk together half n half, Parmesan and fresh basil. Add to mushroom mixture. Bring to a simmer ; stirring to combine. Cook 2-3 minutes. Slice chicken in strips. Add chicken and pasta to mushroom cream mixture and serve immediately.
https://www.smalltownwoman.com/wp-content/uploads/2019/05/Beth-1.pdf