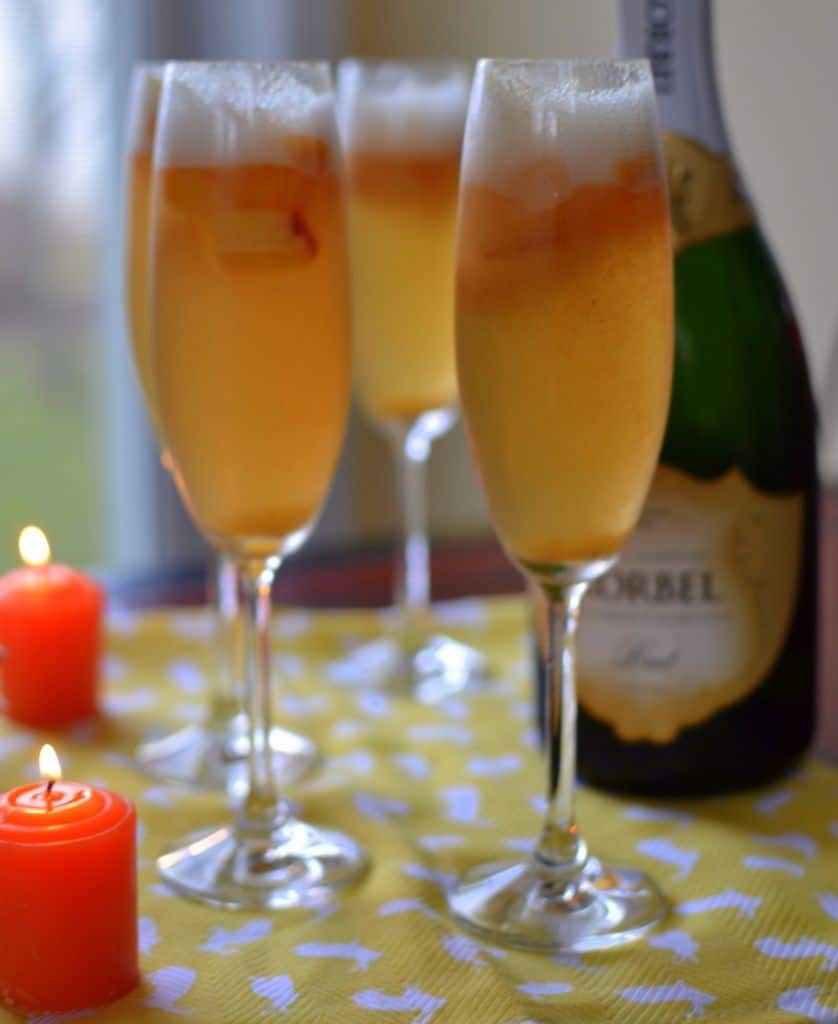 There is nothing better than a good cocktail.   Perfect for that soiree or a Saturday night for a couple of lovers!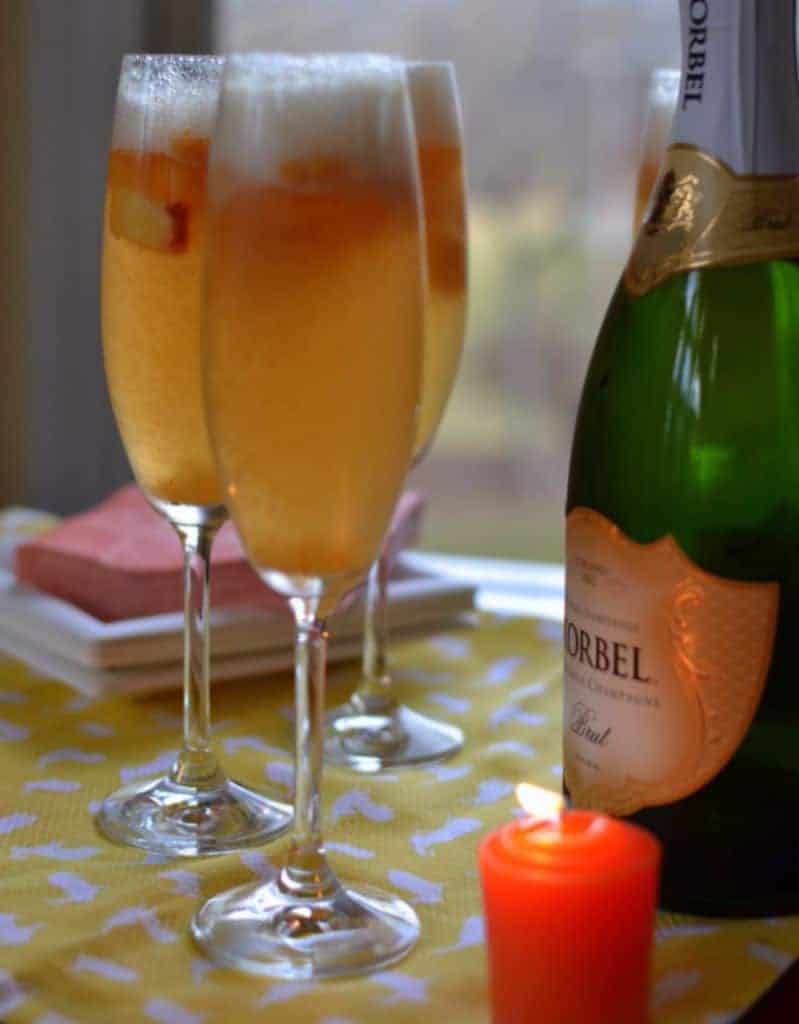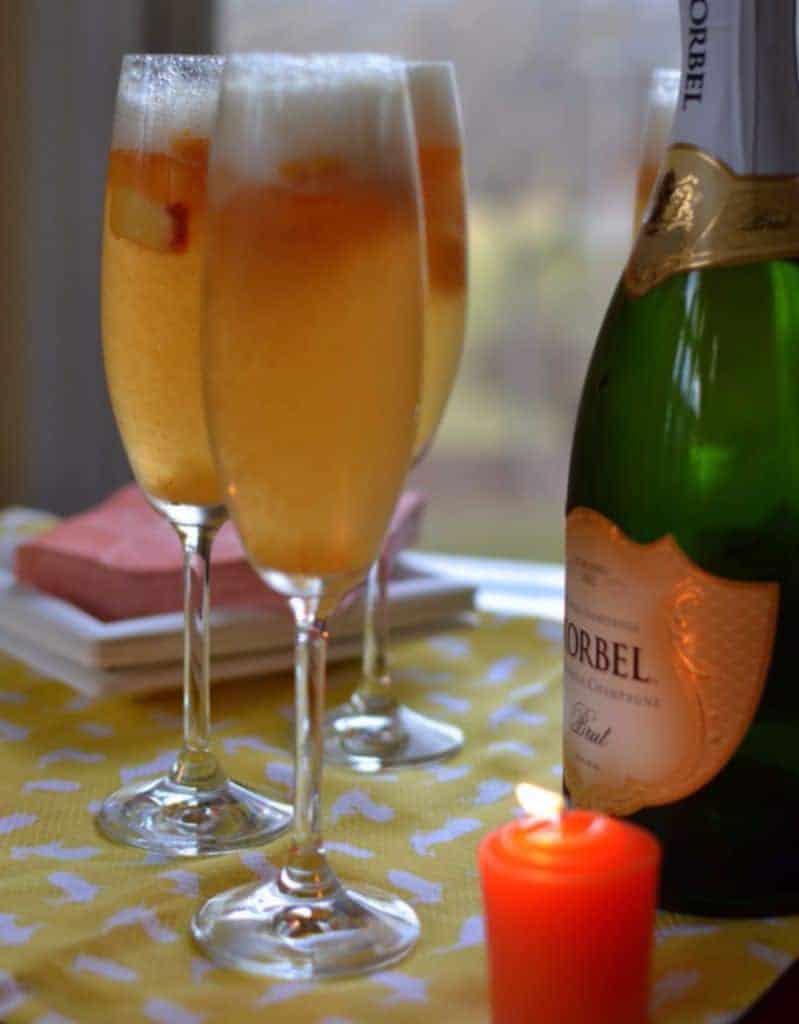 These delectable beauties are so easy to put together and they taste like spring is on the horizon.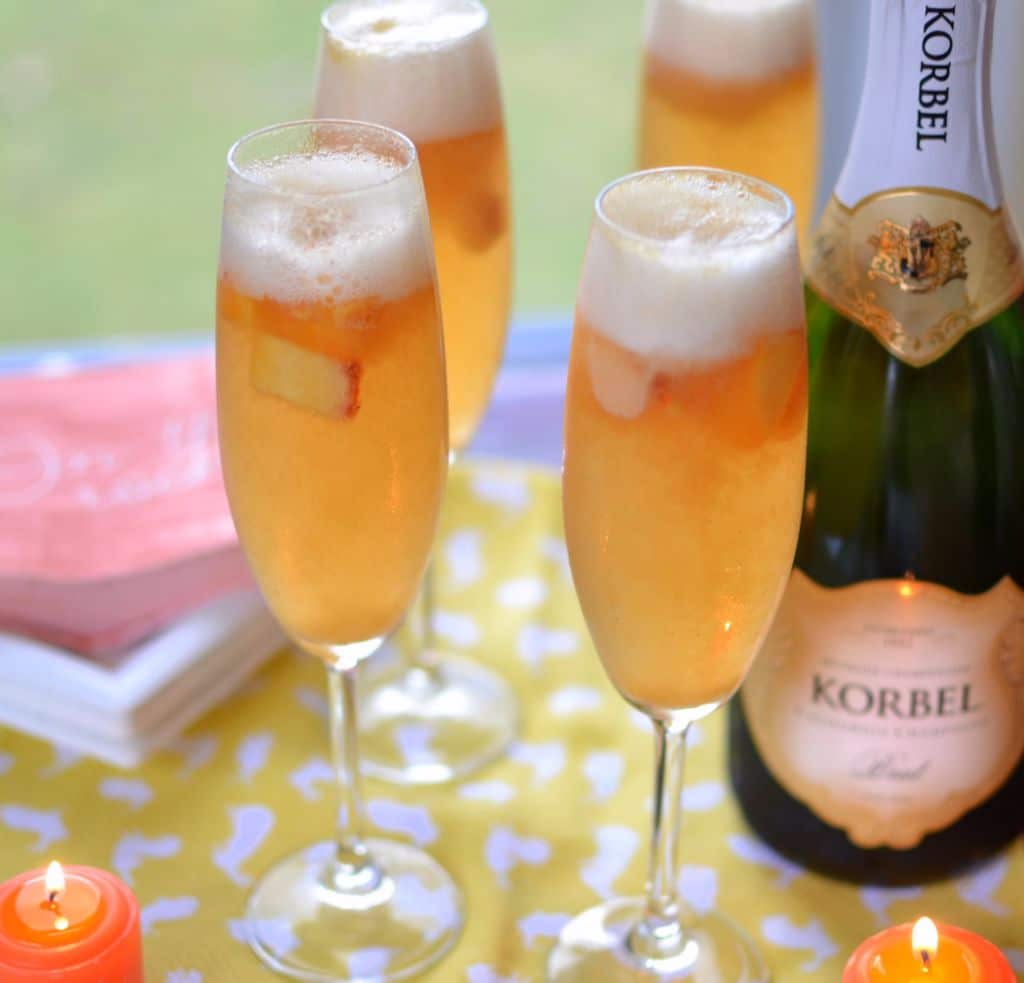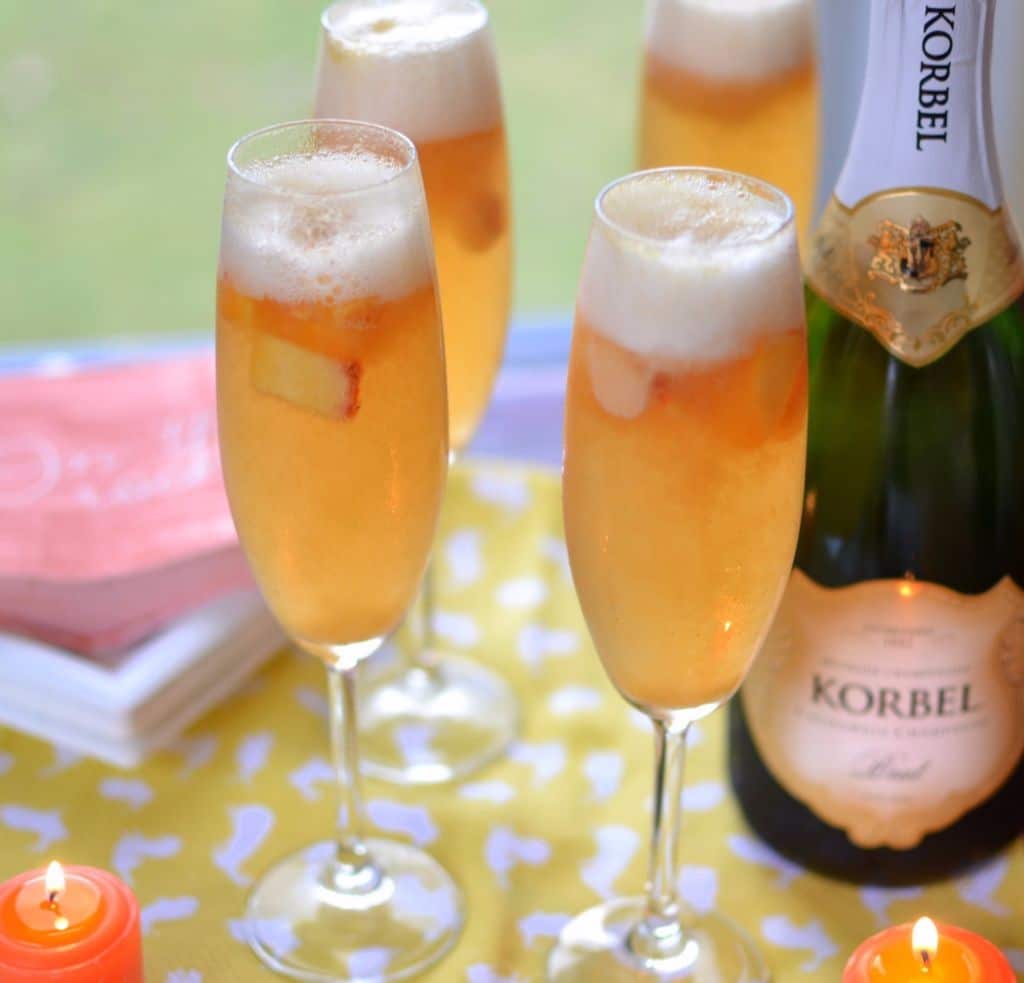 I love peaches.  They are one of God's precious gifts.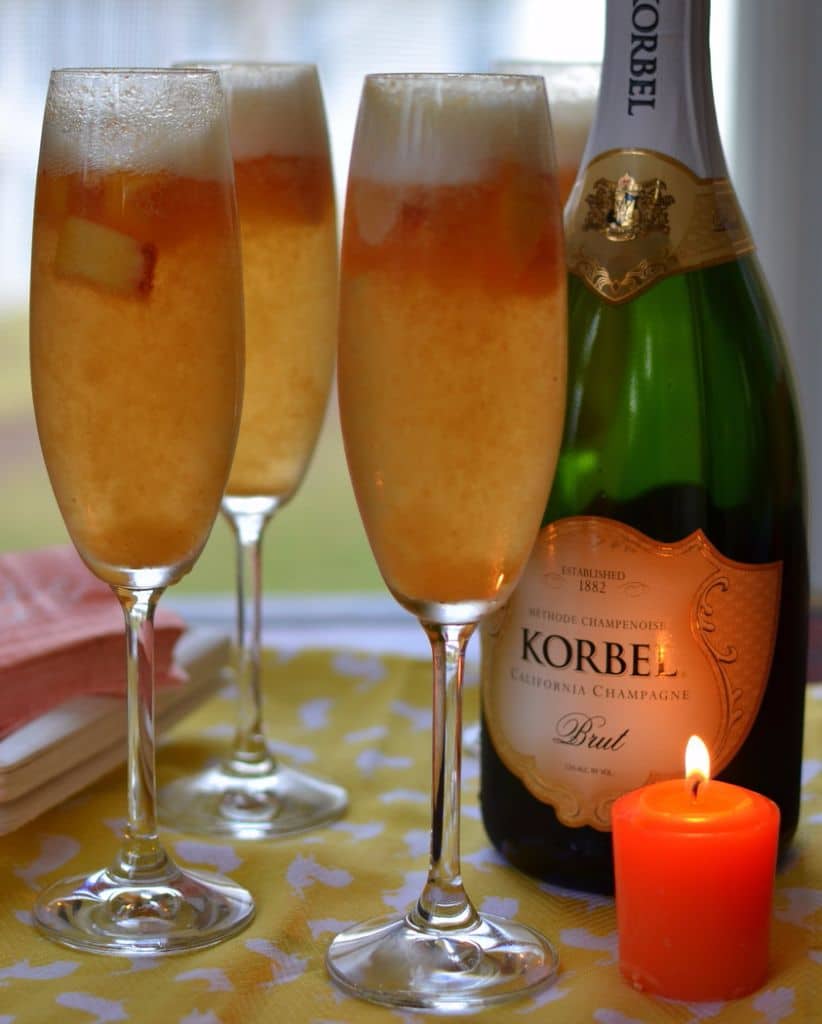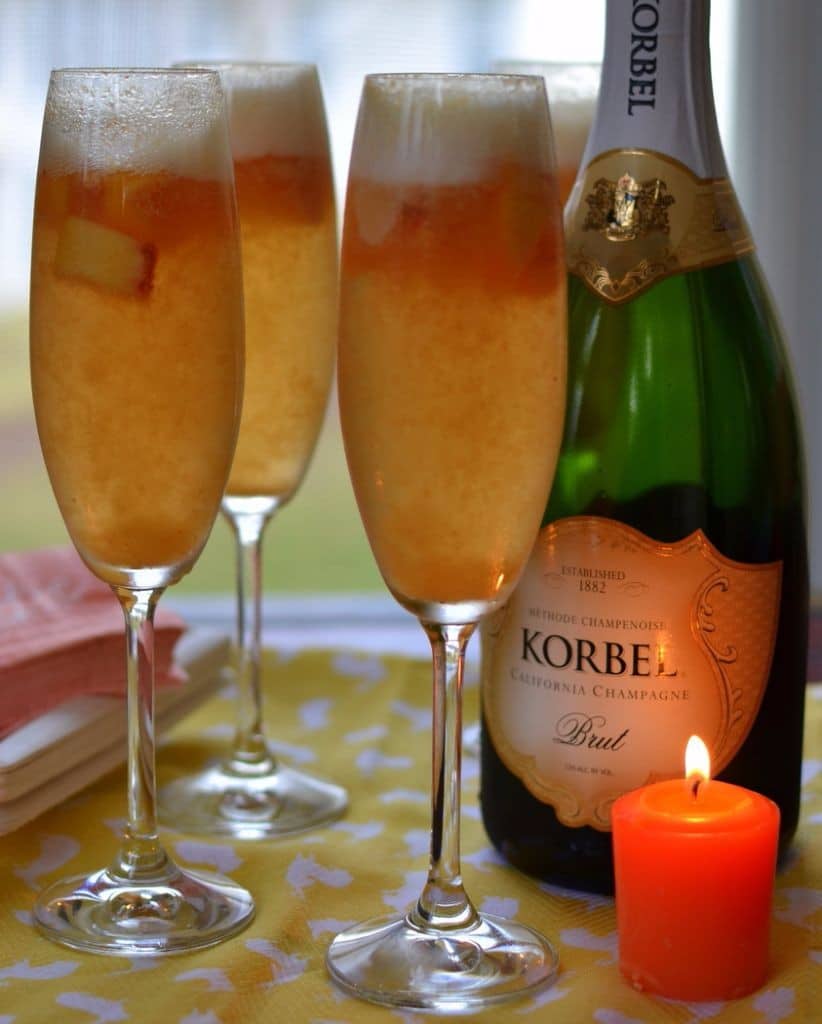 They really taste good in cocktails.  Think how well those would present at your next dinner party.  Buy extra because you will need it.  Your guests will be asking for more and for the recipe!!
Print
Peach Sorbet Bellini
Scale
Ingredients
2 peaches chopped finely
1 tablespoon lime juice
Peach sorbet (14 ounces)
2 bottles chilled champagne
12 tablespoons vodka
Instructions
Combine chopped peaches and lime juice in small bowl.
Add 2 heaping tablespoons of sorbet to each champagne glass. Add champagne; making the rounds over and over again so the champagne does not bubble over. Top with one tablespoon vodka and chopped peaches.
Makes 12 glasses.
https://www.smalltownwoman.com/wp-content/uploads/2019/05/Beth-1.pdf