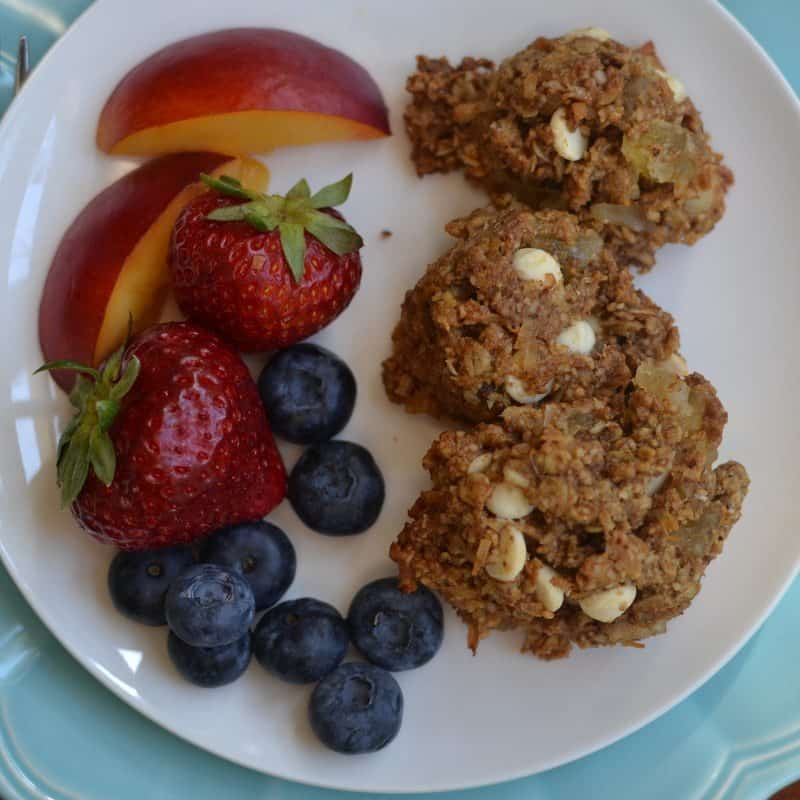 I don't think we have ever had this nice of a June.  It is just gorgeous outside.  The weather is staying pretty cool and crisp.  The nights and early mornings are even a little brisk.  You can't do much better than this around here this time of year.  I am trying my darnedest to enjoy every minute because I know it won't be long before the air is muggy, sticky and hot.  Albeit it is quite cool for swimming.  However swimming weather will come soon enough and the air conditioner will be running its little heart out. If you ever lived in the Midwest you know that our summers can be sweltering!
I made these delectable Pineapple Coconut Breakfast Cookies yesterday and boy are they scrumptious.  Now you do need to be a pineapple and coconut lover.  Why is is that most people either love or hate coconut?  It is one of those foods that hold no middle ground like mushrooms and avocados.
These Pineapple Coconut Breakfast Cookies are loaded with plenty of protein and sweetened with applesauce and honey. They are made using ground peanuts, almonds and whole wheat flour.  They are the perfect pick me up in the morning.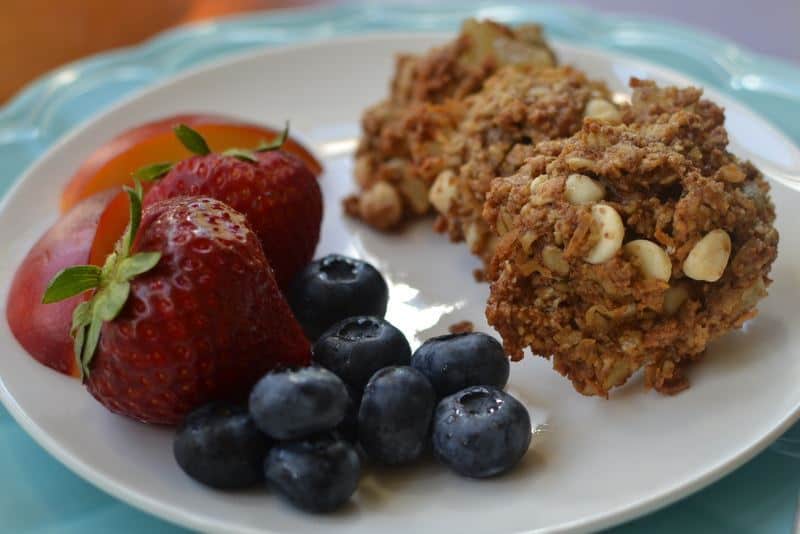 These Pineapple Coconut Breakfast Cookies are so quick to come together.  The ingredients are all mixed in one bowl with a good old fashioned spoon.  They are a family and friend favorite and kids won't even know that they are eating something wholesome and nutritious.  They go great with a hot cup of coffee and a fresh fruit salad.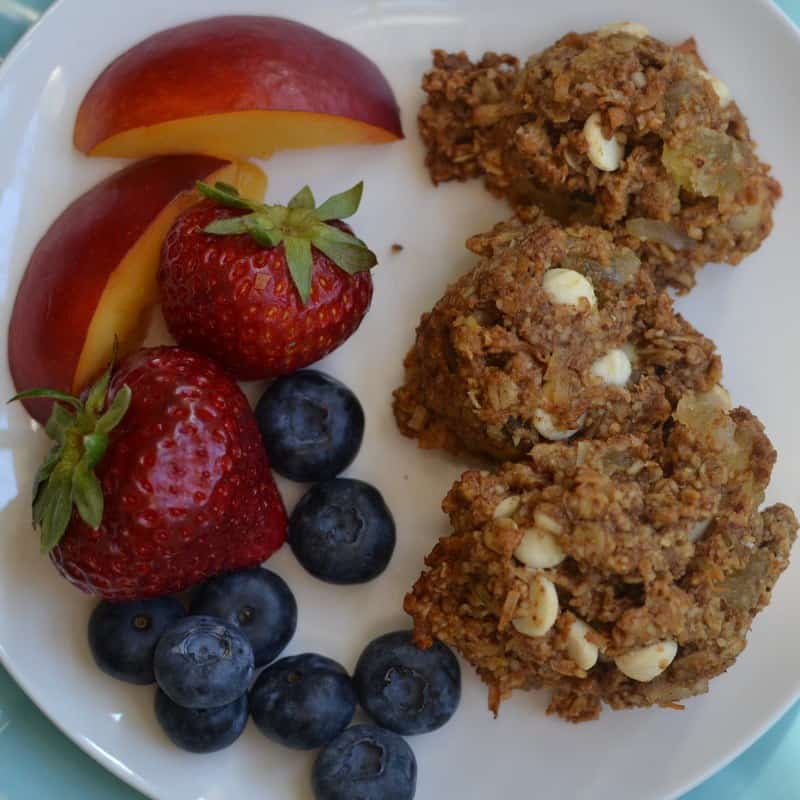 So if you are tired of the same old breakfast routine kick it up a notch and bake an amazing batch of these Pineapple Coconut Breakfast Cookies!  As my late Mother used to say you will be tickled pink!  What a strange saying.  Boy that generation had more than their fair share of odd sayings!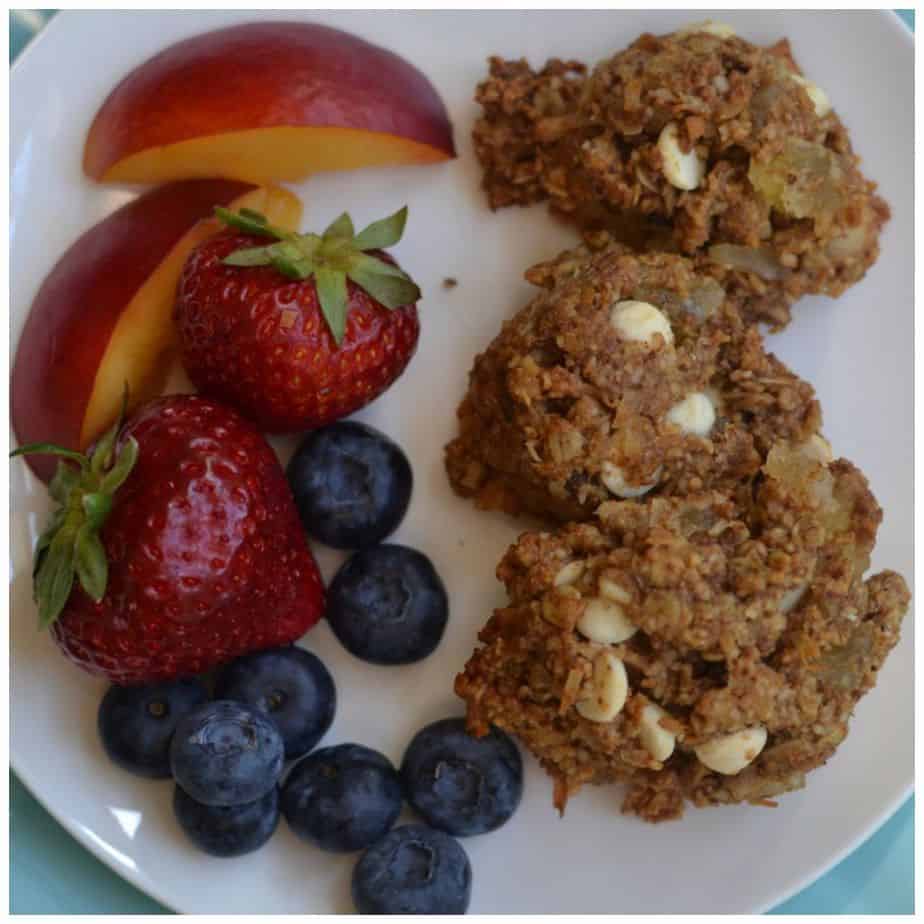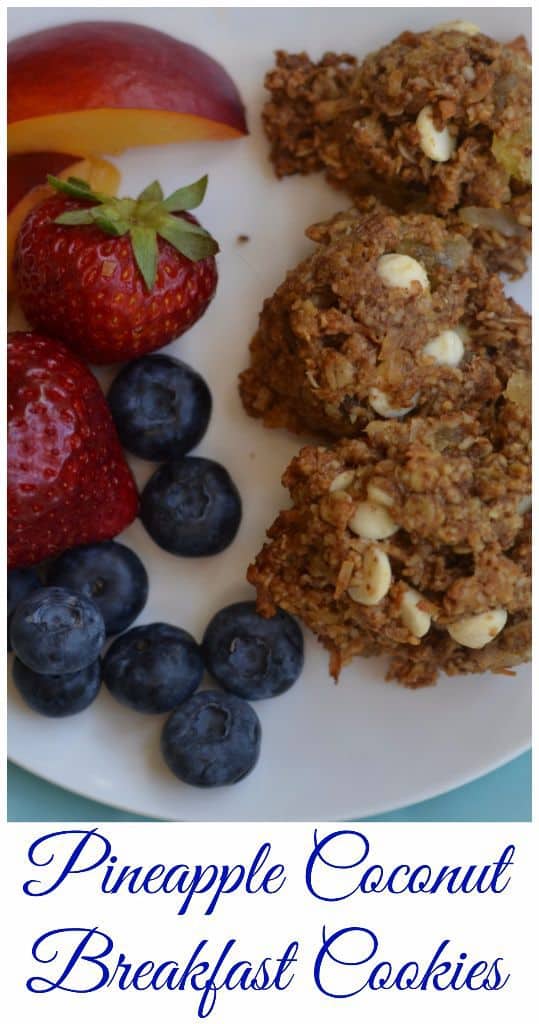 Print
Pineapple Coconut Breakfast Cookies
Scale
Ingredients
1/2 cup unsalted peanuts
1/2 cup almonds
1 1/2 cup old fashioned rolled oats
1/2 whole wheat flour
1 teaspoon baking soda
1/4 teaspoon salt
1 teaspoon ground cinnamon
1/4 cup canola oil
1/4 cup applesauce
1/4 cup honey
2 eggs beaten
1 teaspoon vanilla
3/4 cup dried pineapple chopped
3/4 cup flaked coconut
1/2 cup macadamia nuts halved or chopped
1/2 cup white chocolate morsels (optional)
Instructions
Preheat oven to 350 degrees.
In food processor pulse peanuts and almonds until they are the texture of cornmeal. Pour in large mixing bowl; add oats, flour, baking soda, salt and ground cinnamon. Whisk to combine and make well in the middle. Add oil, applesauce, honey, beaten eggs and vanilla to the well. Stir with spoon until moistened. Stir in pineapple, coconut, macadamia nuts and white chocolate morsels.
Bake on parchment covered baking sheets for 14-16 minutes or until lightly browned. Transfer to wire racks for cooling. Store in airtight containers.
Notes
Try to get the dried pineapple without added sugar.
These can be frozen for up to 2 months. Double wrap in freezer bags and remove from the bag prior to thawing.
Other recipes you will love!!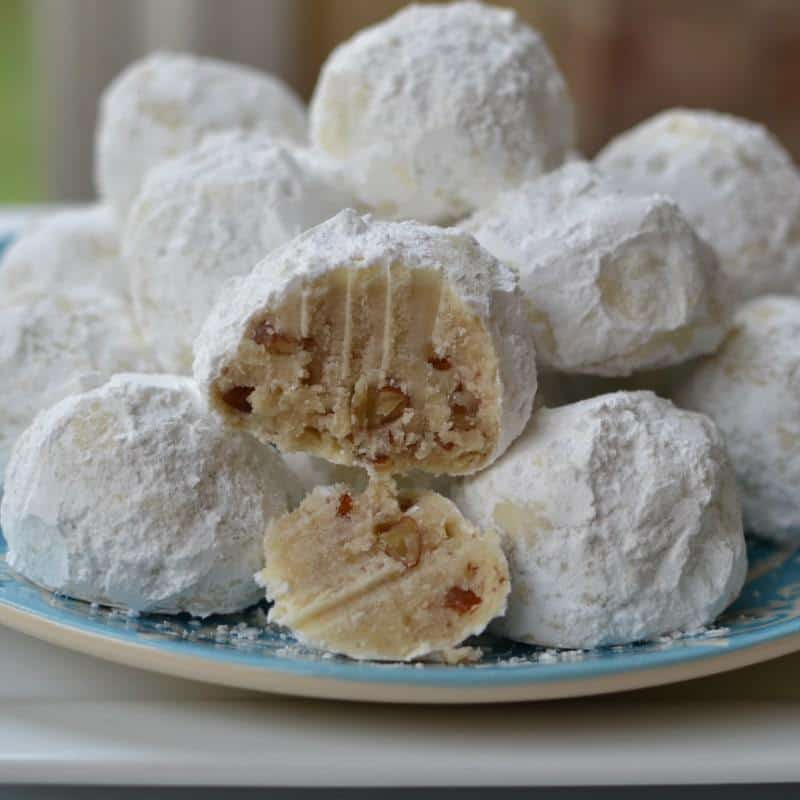 Buttery Pecan Snowball Cookies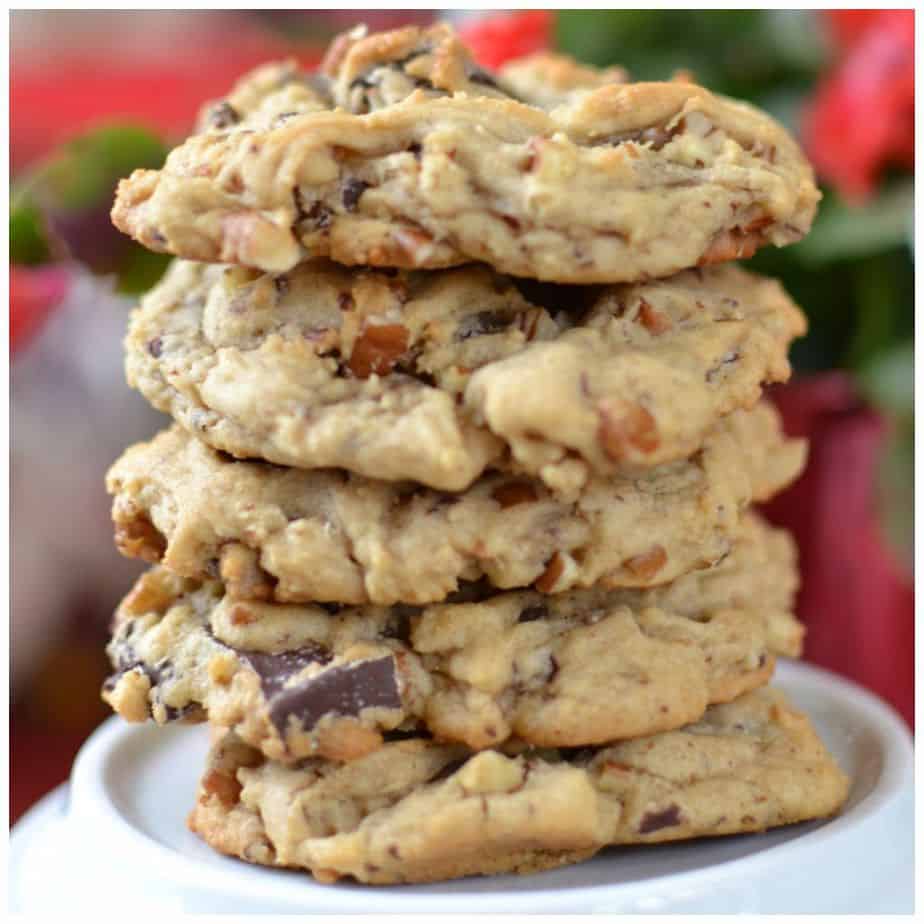 Triple Chocolate Chunk Cookies
https://www.smalltownwoman.com/wp-content/uploads/2019/05/Beth-1.pdf