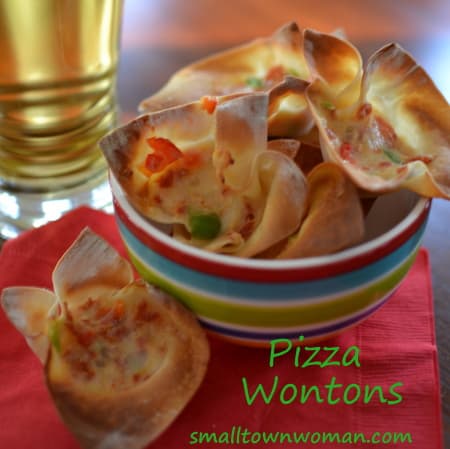 These are so easy you can prepare them in a few minutes.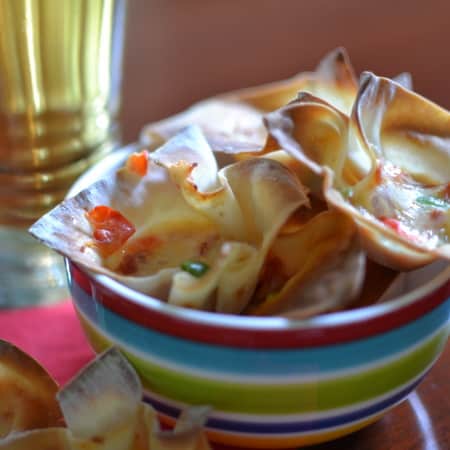 Just a few minutes and a few ingredients and you have a wonderful appetizer for unexpected company!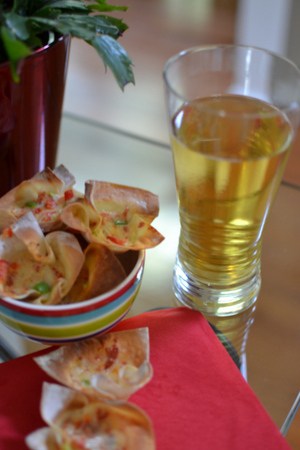 Serve piping hot with an ice cold beer and all is good with the world!
Pizza Wontons
Scale
Ingredients
1/2 package wonton skins
1 8 ounce box cream cheese softened
2 tablespoons minced garlic
1/2 green pepper finely chopped
1/2 red pepper finely chopped
2 ounces sliced pepperoni finely chopped
sesame oil
olive oil
Instructions
Heat 1/2 teaspoon sesame oil and 1/2 teaspoon olive oil in a small saucepan. Add the green and red pepper and saute for 5 minutes over medium heat. Add the garlic and cook for 1 minute. Remove from heat and allow to cool.
Preheat oven to 350 degrees. Spray mini muffin pan with nonstick spray. Press wonton skins gently down into the muffin pan. Bake for 5 minutes.
Mix cream cheese and cooled veggies until well combined. Spoon cream cheese mixture into wonton and bake for 5-7 minutes.
These are best served warm with a side of warm marinara.
Another delicious appetizer recipe!
Toasted