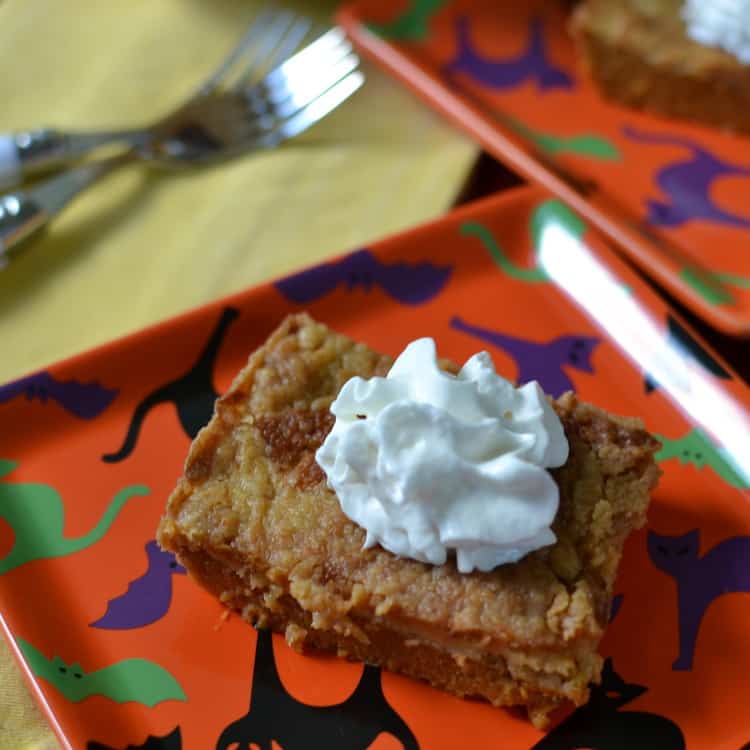 This is by far my favorite time of the year.  The leaves are just starting to fall up here.  Just a wee teeny tiny bit.  No color yet just loose ones that the trees need to shed.  The nights are getting cooler and the sweaters are making a reappearance.  At least that is the way it is in this neck of the woods.  Soon the leaves will really start to change and Hallows Eve will be upon us.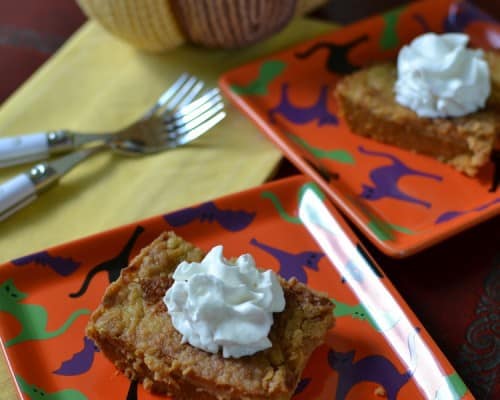 This is a great time of year for all kinds of wonderful comfort foods.  There are so many great recipes that it is hard to pick which one to cook next.  There are parties to plan and lots of recipes to go through to pick just the right ones!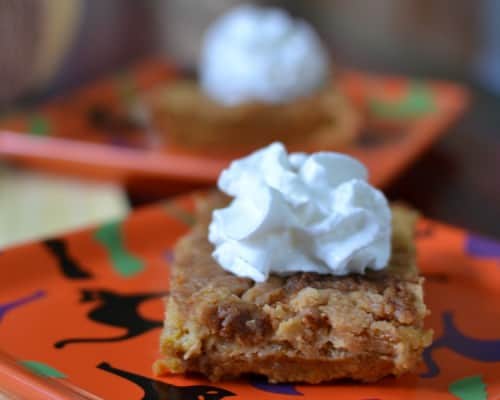 This pumpkin cobbler needs to find its way to your list.  It is easy, delicious and just perfect for the season.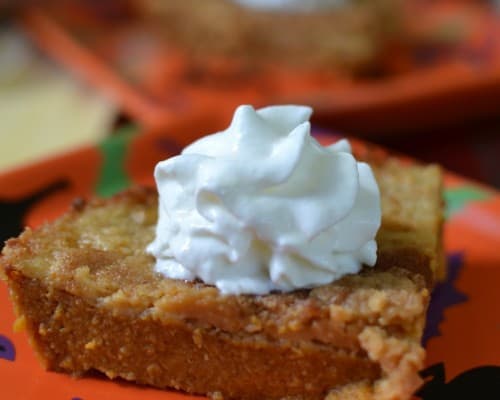 You should plan to make one right now for your ghosts and goblins!  I know my crew of spectacularly scary critters loved it.  I hope that yours do too and that you can be the best cook in the hood!
Print
Pumpkin Cobbler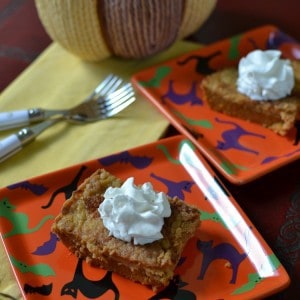 Scale
Ingredients
2 eggs
1/2 cup sugar
1/2 cup brown sugar
1 cup evaporated milk
2 cans pumpkin (15 oz)
1 1/2 teaspoon cinnamon
1/4 teaspoon allspice
1/2 teaspoon ground ginger
1/2 teaspoon salt
1 yellow butter cake mix
6 tablespoons melted butter
Instructions
Preheat oven to 350 degrees. Grease 9×13 inch baking pan. Mix eggs, sugar, and brown sugar in large bowl. Add the evaporated milk, pumpkin, cinnamon, allspice, ginger and salt. Mix just to combine.
Pour into the baking pan. Lightly sprinkle dried cake mix over the top. Drizzle butter over the cake mix very slowly avoiding puddling the butter.
Bake for 65-70 minutes.
Notes
I used my corning ware 9×13 casserole dish and it was perfect and looked nice enough to serve in. Serve with whipped cream or vanilla ice cream.
https://www.smalltownwoman.com/wp-content/uploads/2019/05/Beth-1.pdf
Reader Interactions