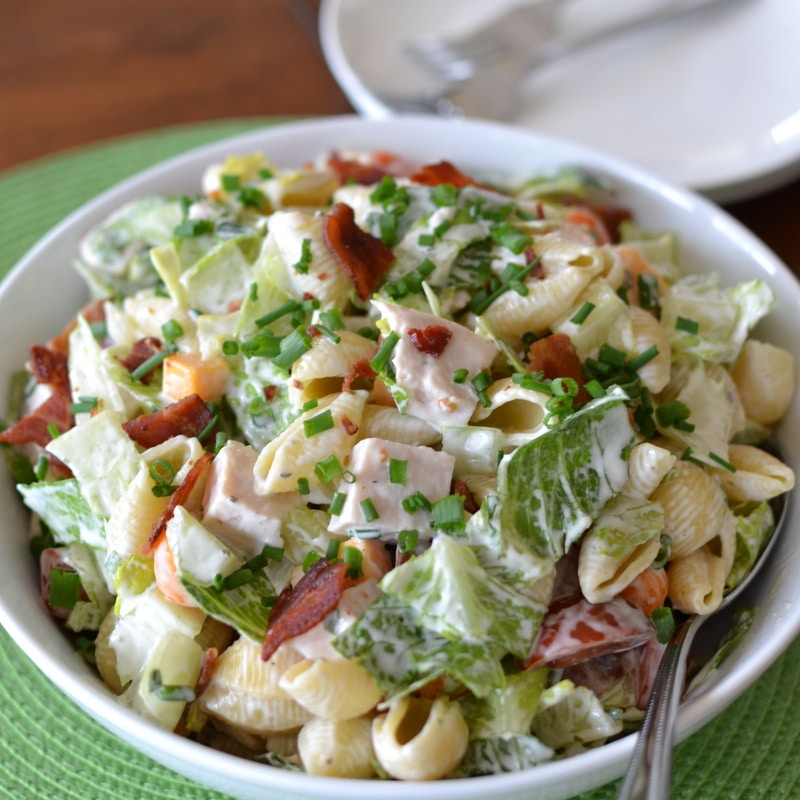 Spring is on its way and with it comes lots of wonderful beautiful recipes that are full of natures bounty and usually pretty easy to pull together.  This Quick Easy Turkey Club Pasta Salad is so full of flavor, beauty and ease.  It combines shell pasta, roasted turkey, crispy bacon, romaine, cheddar and ranch dressing into an amazing salad.
The crocus and daffodils  are up in my garden!  Did you have a nice weekend?  Boy they really go by fast, don't they?  Unless of course your are retired and then you are on one long weekend.  Hubby and I are really starting to look forward to our one long weekend.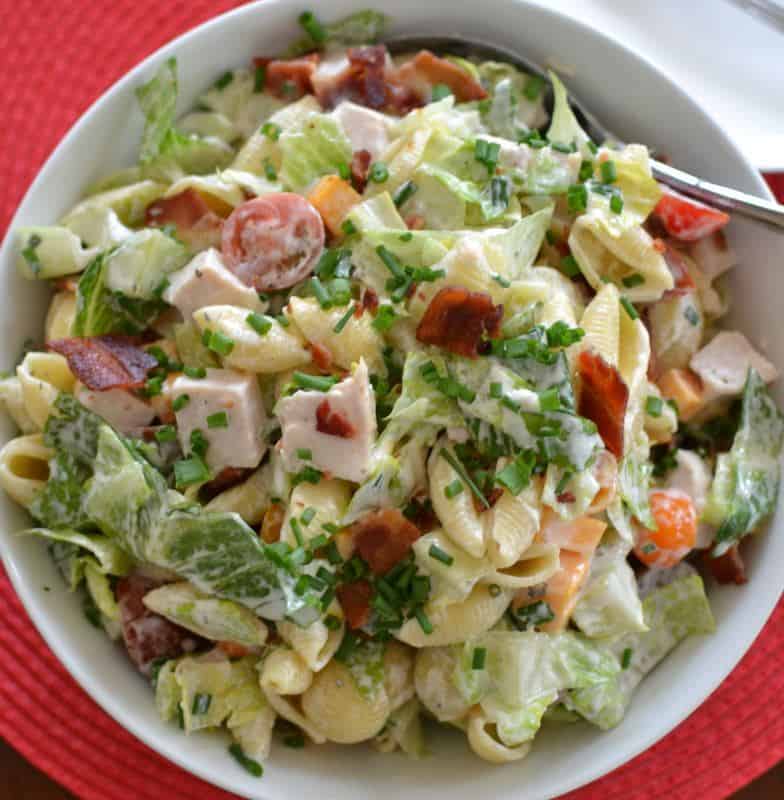 We had a lot of things to take care of around the house.  Hubby  ordered a load of topsoil and he is moving it along the side of the house where the soil has sank over the last decade.  He does not want water collecting around our biggest investment.  It takes a long time to move a load of topsoil with a shovel and a wheelbarrow so he will be at this for a few weekends.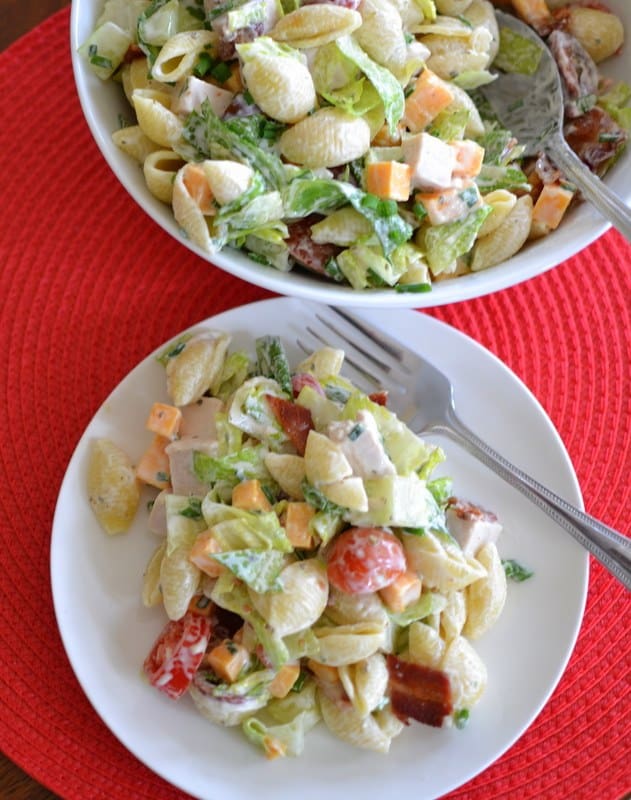 This beautiful Quick Easy Turkey Club Pasta Salad is so easy and quick to come together utilizing roasted turkey breast from the deli and your favorite ranch dressing!  Total time on this recipe is about 15-20 minutes.  It is just that quick!  I just love spring and all it has to offer with great recipes, fresh air and beautiful flowers.  The trees are starting to come out here in Missouri.  The Bradfords and Crabapples are right on the cusp.  I will have to walk out and check on the Redbuds!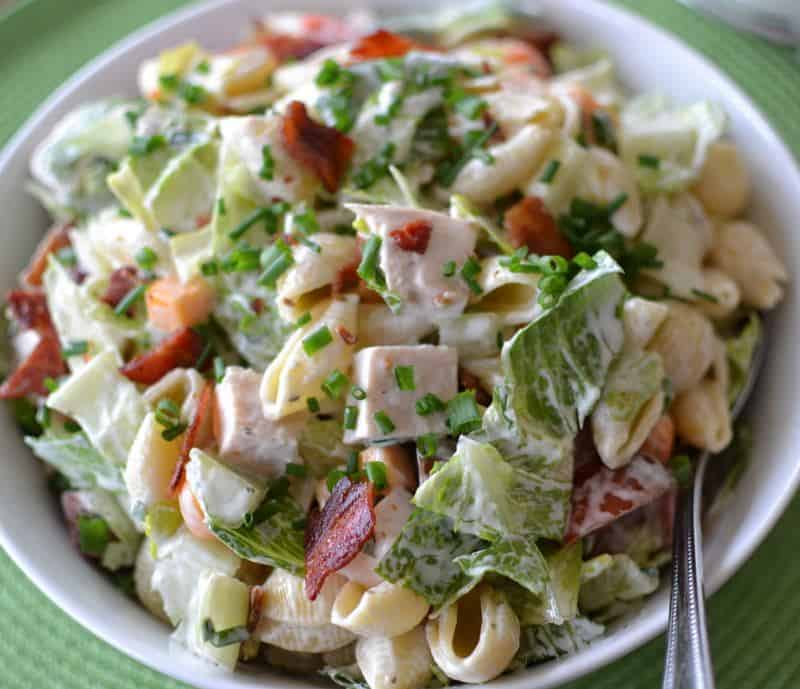 You need to put the ingredients to this awesome Quick Easy Turkey Club Pasta Salad on your list this week.  What are you waiting for?  LOL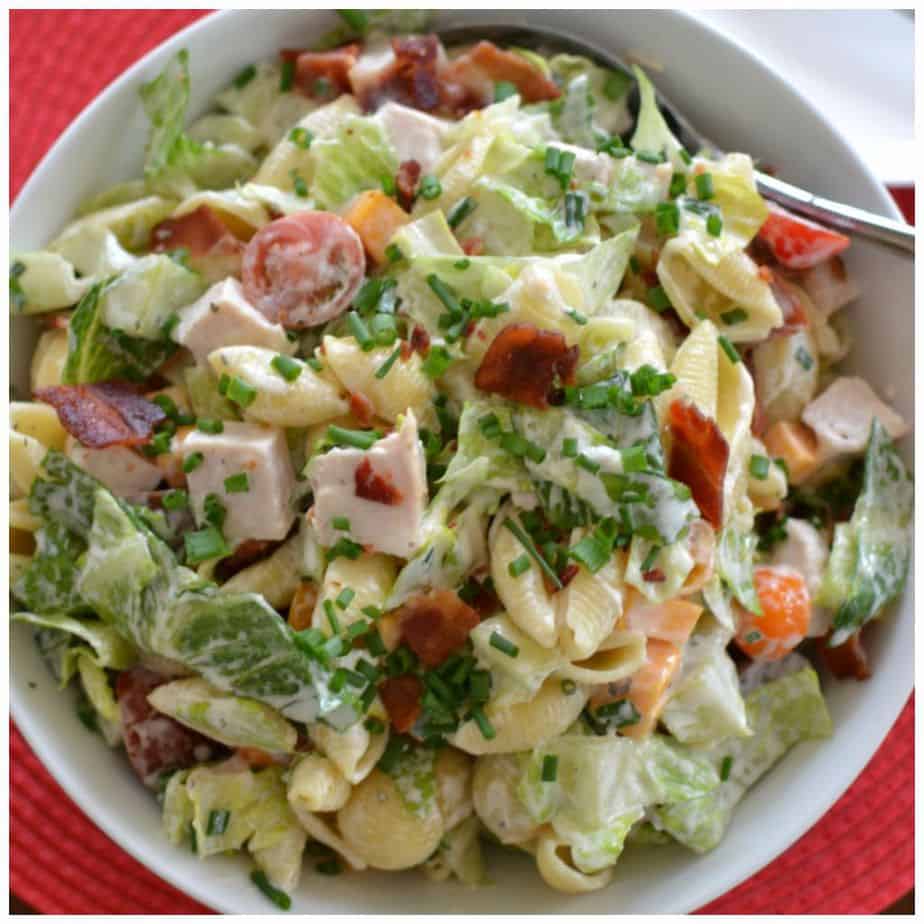 Print
Quick Easy Turkey Club Pasta Salad
Scale
Ingredients
8 ounces shell pasta (approximately 3 cups)
1 small head romaine lettuce chopped
1 cup sharp cheddar cut in small cubes
1 1/2 cups grape tomatoes sliced in half
4 slices crispy cooked bacon coarsely chopped
1 1/2 cups cooked roasted turkey breast cubed
1/4 cup fresh chive
3/4 cup ranch dressing
Instructions
Cook pasta according to box instructions and drain well. Allow to cool for about 20 minutes. In large bowl gently mix pasta, lettuce, cheddar, tomatoes, bacon, turkey breast, 2 tablespoons chives and ranch. Sprinkle with remaining chives.
Refrigerate leftovers.
Other recipes you will LOVE!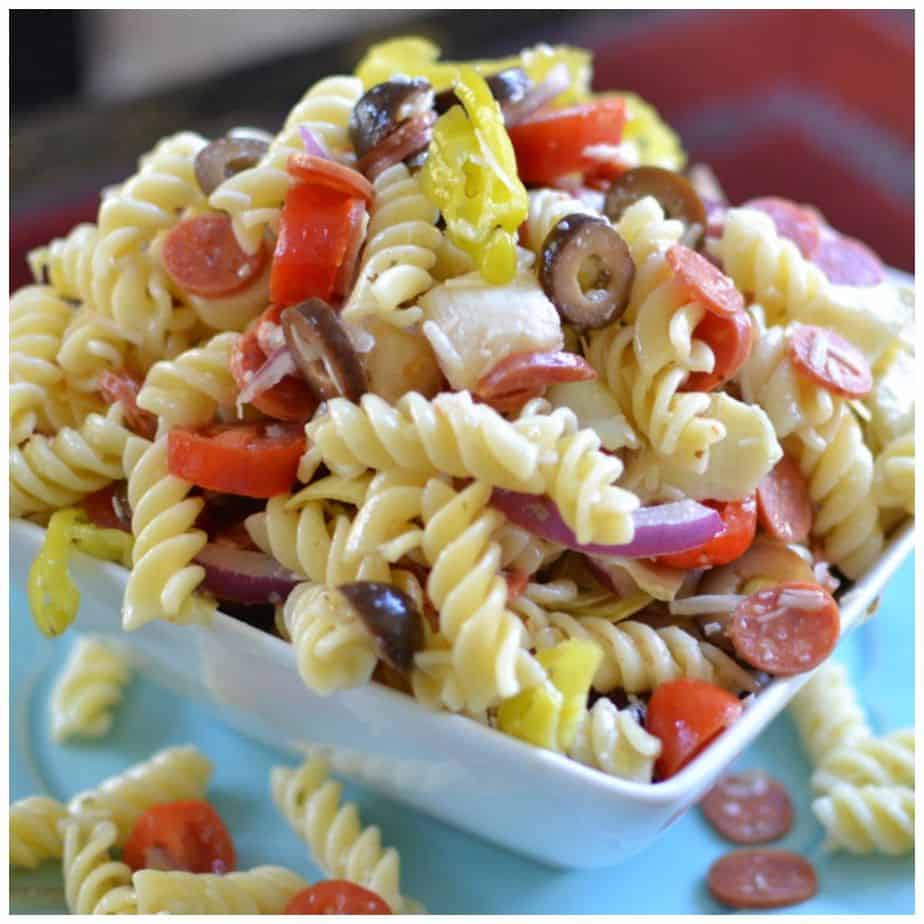 Easy Chicken Caesar Pasta Salad
https://www.smalltownwoman.com/wp-content/uploads/2019/05/Beth-1.pdf